Business Domain
Business Technologies business
Business is composed of the office segment that handles the core products of multi-functional peripherals (MFP), the production print segment for commercial and corporate in-house printing, and the industrial inkjet segment.

MFPs (Multi-functional peripherals)/Laser printers/Filing devices/Facsimile machines/Software and peripheral devices/Digital printing systems/Digital color-proofing systems/CTP (Computer to Plate)/Remote color management systems/RGB workflow products/Prepress production systems/Inkjet printheads/Inkjet textile printers/Inkjet print units/Inkjet inks
TAC film for LCD polarizers and interchangeable lenses for SLR cameras are some of the core products. Business is further composed of products such as industrial measuring instruments and the growing segment of organic light emitting diode (OLED) lighting.

TAC film for LCD polarizers/VA-TAC film for increasing viewing angle/Functional film/Organic Light Emitting Diode/Pickup lenses for optical disks/Lens units/Spectrophotometers/ Colorimeters/Luminance meters/Pulse oximeters
Business is composed of manufacture and sale, as well as maintenance and service of diagnostic imaging systems with state-of-the-art image processing technologies.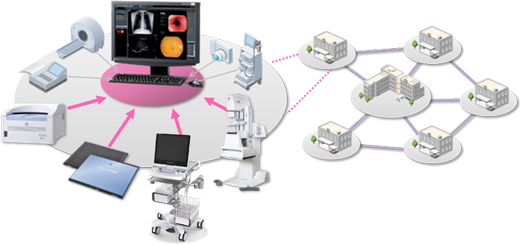 Digital X-ray diagnostic imaging systems (CR, DR)/Digital mammography/Diagnostic ultrasound systems/Medical imaging filling systems/All-in-one medical imaging information workstations/Medical management support and service/Diagnosis medicine
Business is composed of operations such as those for planetariums.

Planetariums/Digital full-dome show/Management and operation for planetarium facilities