Social Innovation
Providing Solutions for Various Social Issues
Worldwide, Five Business Innovation Centers (BICs) with about 100 Projects
Konica Minolta operates BICs in the five major regions of the world̶Japan, Asia Pacific, China, Europe, and North America―with the goal of generating new thinking and creating innovative businesses.
Experienced professionals from other companies and organizations have been appointed as directors of operations at each center. The BICs are incorporating diverse, new perspectives by collaborating with universities and venture companies. They are currently moving forward with about 100 projects focused on market characteristics and changes in the business environment in each region.
In fiscal 2017, solid results were obtained: four projects brought a product to market. BIC Japan developed the world's first* body odor detector, "Kunkun body," a device that makes odor visible, and began selling it in fiscal 2017. For the product development, BIC Japan brought the product to market in just two and a half years from the planning stage. This was achieved by effectively incorporating external technologies, such as the results of collaborative research with the Osaka Institute of Technology to analyze the problem of odor.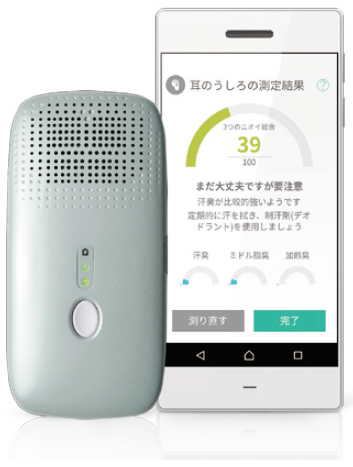 Kunkun body
※

Source: Study to verify that "Kunkun body" is a world first (as of January 12, 2018): ESP Research Institute, Inc. survey (December 2017 to January 2018)调查)
Another BIC project is helping solve the social issue of traffic infrastructure deterioration. Called the Non-destructive Inspection Solution Using AI and Magnetic Sensing for Visualization of Steel Fractures Inside Concrete Bridges, the project was selected as a finalist at the 5th IoT Lab Selection held by Japan's Ministry of Economy, Trade and Industry.
This initiative has been well received for effectively addressing this social issue.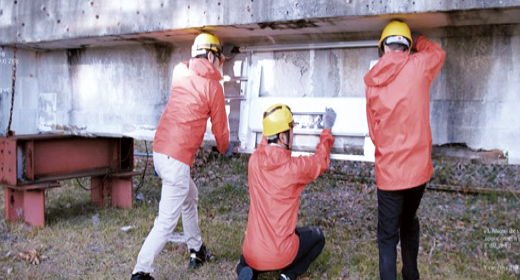 Non-destructive inspection to visualize fractures in steel materials inside a bridge