KONICA MINOLTA GROUP NEW ORGANIZATION
KONICA MINOLTA GROUP NEW ORGANIZATION

<August 5, 2003>
A new integrated holding company, Konica Minolta Holdings. Inc., will be formed through a stock swap having Konica as a complete parent company and Minolta as a wholly owned subsidiary.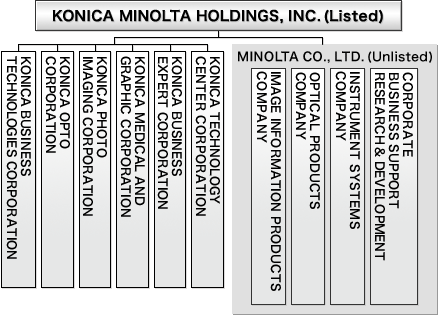 <October 1, 2003>
A new corporate group will be formed by business reorganization within the group companies.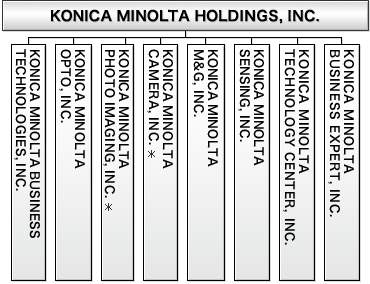 * Konica Minolta Photo Imaging, Inc. and Konica Minolta Camera, Inc. are
planned to be integrated on April 1, 2004.