The Workplace Hub is the platform at the center of Konica Minolta's solutions business. Leveraging the customer base we have built up through our MFP, IT service, and other core businesses, we began rolling out Workplace Hub services worldwide in the autumn of 2018.
Providing All-in-One IT Services to Solve Issues Faced by SMEs
Maintaining close communication with customers in a variety of industries and businesses gives us a better understanding of the business they do. Using this knowledge, we conduct hybrid sales, offering solutions that provide a combination of MFPs and IT services. This allows us to provide solutions that solve customers' business issues and build long-term relationships with customers. Further enhancing this added value unique to Konica Minolta is the next-generation platform we call the Workplace Hub.
In recent years, more and more businesses are looking to use IT to improve productivity in response to a dwindling workforce. However, there are a considerable number of SMEs not fully leveraging IT for reasons that include a shortage of IT personnel and expertise, or the burden of upfront investment and management tasks involved. The Workplace Hub provides these SME customers with all-in-one support encompassing IT infrastructure, IT services, and maintenance and operation services, while at the same time providing a range of cutting-edge applications through our cloud-based MarketPlace. And, as an on-premises server linked to the cloud, the Workplace Hub answers the needs of customers looking to retain and manage highly confidential data in-house.
The Workplace Hub is also positioned to be a promising platform that IT vendors such as Microsoft, Hewlett Packard Enterprise, or Sophos can utilize to approach SMEs. Going forward, Konica Minolta will add more partner vendors while leveraging its customer base of about two million businesses to expand sales of the Workplace Hub.
Launched Worldwide in Fiscal 2018 by Fully Leveraging One Konica Minolta Capabilities
The Workplace Hub was built through the One Konica Minolta system. Under this system, the Business Innovation Center (BIC) in Europe led planning and the European team developed the product, while business development and marketing was conducted in the U.S., and general business planning and administration was carried out in Japan. We employ an agile development methodology for upgrading the Workplace Hub based on customer response and requests, and we have already made several upgrades. Going forward, we will be continually enhancing quality while providing the latest IT environments with reliable security measures.
Beginning with the release of the Workplace Hub in the U.S., Germany, France, and the Czech Republic in the autumn of 2018, we have been launching the Workplace Hub into additional markets. In fiscal 2019, the Workplace Hub was also launched in Japan. By the end of fiscal 2019, it will have been launched in 25 countries.
Comment from a customer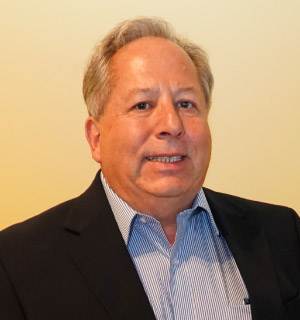 Mr. Howie Flagler
Vice President, Spector Textile Products
Like many other SMEs, we were struggling to keep up with rapid changes in IT. Maintaining aging hardware, gathering up-to-date information, updating licenses, deploying upgrades — all of these were difficult issues for us to solve. Maintaining these functions had become such a burden that doing so impacted our core business.
Deploying Konica Minolta's Workplace Hub Edge with IT management services has enabled more efficient IT management and allowed us to focus on our core business.
Spector Textile Products
Line of business: Spinning and weaving
Location: Massachusetts, U.S.
Employees: 30-40
Comment from a customer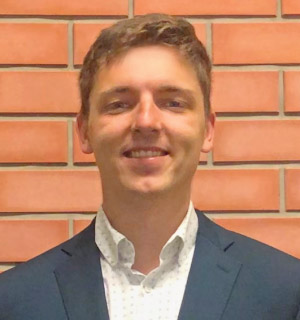 Mr. Petr Mohyla
Owner, Mohyla CZ s.r.o.
Because we are a small business, we have limited space available for setting up IT equipment. However, providing high-level accounting services requires us to have a robust IT infrastructure.
Deploying a Workplace Hub in the place of our MFP has allowed us to establish a comprehensive IT management environment. The Workplace Hub seamlessly synchronizes with our existing virtual servers and enables us to reliably protect and retain all our data.
Mohyla CZ s.r.o
Line of business: Accounting and tax accounting office
Location: Czech Republic
Employees: More than 20
Establishing a business model for achieving recurring revenues and continued earnings growth
We have been able to develop and provide the Workplace Hub precisely because we have a customer base of about two million companies and a direct sales network allowing us to deepen our understanding of our customers in wide-ranging industries and lines of business. We first launched the Workplace Hub in the U.S. and Europe in fiscal 2018. Since then, its value has been fully affirmed with respect to things such as IT management workload reduction and security. We have received an especially large number of business inquiries from manufacturing companies as well as service industry businesses such as law offices and accounting firms.
In addition to a fixed billing system for basic services, the Workplace Hub employs a pay-as-you-go billing system that bills the actual amount of processing of value-added services used, including additional services and industry-specific solutions, as well as the number of devices used, and this is the key to business growth. The Workplace Hub differs significantly from MFPs in terms of hardware and recurring*1 revenue composition. Compared to the recurring revenue ratio of roughly 60% for MFPs, the Workplace Hub has a ratio of over 80%, making it a business model that can achieve continued earnings growth. And whereas the contract term for IT services are normally one year, this is five years for the Workplace Hub.
*1 Recurring: Collecting fees on an ongoing basis according to service usage during the contract period.
Achieving 10,000 customers by fiscal 2020 by expanding the customer base and sales channels
Our first goal is to achieve 10,000 customers by fiscal 2020. This is a KPI derived from our break-even point. Achieving 10,000 customers will allow for recovering all Workplace Hub investment to date and expanding profits thereafter. To achieve this goal, we are first seeking out customers from a core target of 280,000 direct sales MFP customers out of our customer base of about two million.
We are mainly targeting SMEs with between 20 and 200 employees but are also hearing unexpected interest being expressed by big enterprises with multiple business branches. Among those that have already started using our services is a German office of a global firm employing 6,000 people. The Workplace Hub is also driving demand for MFPs. For example, one company that had been using a competitor's MFPs deployed a Workplace Hub while also replacing eight of their MFPs with Konica Minolta models. We will also begin selling the Workplace Hub through dealers beginning in fiscal 2019. I am happy to say that the Workplace Hub has been very well received by dealers all over as a highly-differentiated product. In Europe, there has also been talk of a large telecommunications firm becoming a Workplace Hub sales partner. We will be working with partners such as these to drive further sales.
Aiming to advance into the data business and achieve ¥100 billion in revenues by fiscal 2022
Our goal after reaching 10,000 customers by fiscal 2020 is to achieve ¥100 billion in revenues by fiscal 2022. To that end, we will need to go deeper into our customers' workplaces and then point out and solve issues that have gone unnoticed.
We have therefore established three chapters for carrying out Workplace Hub business. Chapter 1 involves managed IT, where we manage every aspect of customers' IT infrastructure. Chapter 2 entails industry-specific solutions for improving productivity and creativity. We are currently expanding our customer base through these two chapters. In the future, for Chapter 3, we will put concerted energy into data service solutions that leverage data accumulated across our Workplace Hubs. This will involve, for example, analyzing data from scanned and printed content. If an analysis for a customer points to high volume in contractual documents, we can propose workflow improvements concerning the creation and management of such documents for the customer. As such, we will use data to make invisible issues visible and provide solutions. From fiscal 2020 on, we will be making this data business a pillar of Konica Minolta's portfolio.
We currently have about 2,000 system engineers engaged for this business, and are working quickly to develop Evangelists*2 who will work exclusively on Workplace Hub business. In the future, we plan to turn the Workplace Hub into a One Konica Minolta platform. By connecting it with all IT services and IoT devices, we will open up further possibilities for the Workplace Hub and provide greater value to our customers.
Our customers and dealers have expressed high hopes for the Workplace Hub, as have vendor companies providing apps to the MarketPlace. We will expand the Workplace Hub business by creating value with diverse stakeholders.
*2Evangelists: Experts in widely promoting the appeal of new products and services in simple terms. Evangelists are drawing attention in the IT industry, a place of increasing sophistication and complexity.