Konica Minolta's bio-healthcare business is making efforts in areas such as cancer and Alzheimer's disease.
By leveraging the full abilities of the Group to achieve the best medications and treatments for individual patients
and help make drug development more efficient, we play a role in reducing social security costs.
Becoming a Global Leader in Precision Medicine
through a Business Promotion System Led by Our U.S. Headquarters
In recent years, serious side effects, ballooning healthcare costs, and the time and costs involved in drug development have become major issues in the field of cancer therapy. In response, Konica Minolta is focusing on the field of precision medicine, which involves developing the optimal drugs and conducting the most appropriate drug administration and treatment for individual patients according to their genetic mutations or other causes of disease.
Utilizing the High Sensitive Tissue Testing (HSTT), genetic diagnostics, and image analysis technologies of the three Group companies Konica Minolta, U.S.-based Ambry Genetics (AG), and Invicro, enables us to diagnose disease at the molecular level in the human body and analyze illnesses and the effectiveness of medications. With these capabilities, we support appropriate drug administration and therapy for patients and improve response rates. For pharmaceutical companies, we provide services that help improve drug development success rates by improving the efficiency of biomarker identification and clinical trials.
In 2018 we established Konica Minolta Precision Medicine, Inc. (KMPM) in the U.S., an advanced nation in the field of precision medicine. This new company oversees Konica Minolta Precision Medicine Japan, AG, and Invicro. The company has brought in Dr. Kenneth Bloom, who has held important positions at multiple healthcare companies, as the CMO, and is building a system for carrying out business with our U.S. headquarters leading the charge.
We also established a Scientific Advisory Board. Many Key Opinion Leaders (KOLs) have been brought on board, most notably Dr. John E. Niederhuber, former Director of the National Cancer Institute. KOLs have significant influence when new drugs are being developed or new medical services are being launched, so they are seen as being extremely important in the U.S.'s healthcare industry.
The Advisory Board's first meeting was held in the U.S. in February 2019. In attendance were Advisory Board Members and people from KMPM, AG, and Invicro, as well as two guests from Japan who are prestigious members of the genome science community. Meeting attendees had a lively exchange of views about strategies going forward, including how to consolidate the Group's technologies and diagnostic imaging data into a business.
Advisory Board Members expressed high hopes for the market superiority of having the combination of the Group's genetic diagnostics and image analysis technologies. Furthermore, they also have high expectations for the originality of our HSTT technologies, which allow for accurately analyzing the number and location of specific proteins that manifest in cancer cells.
In 2018 we established Konica Minolta Precision Medicine Japan, Inc. to reinforce our business structure in Japan. This move is part of our mission to expand services for the hospital market and pharmaceutical market under a powerful business structure in Japan and the U.S. and to ultimately become a global leader in precision medicine.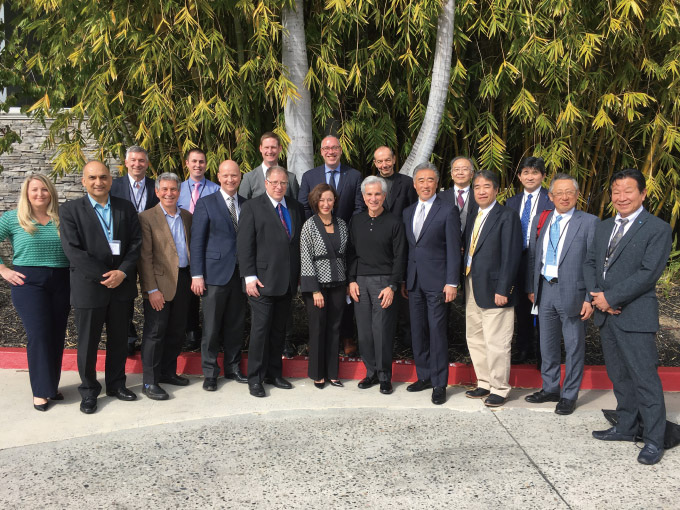 CMO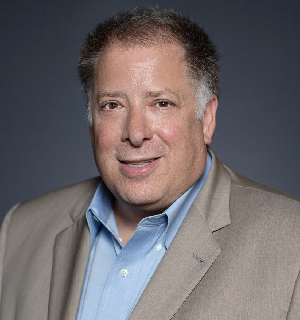 Kenneth Bloom, M.D.
Chief Medical Officer
Konica Minolta Precision Medicine, Inc.
The emergence of precision medicine is dramatically changing how we think about and classify disease. As we gain an understanding of the complexity of diseases like cancer, we can now customize therapies that provide the most benefit for patients while significantly reducing unwanted side effects. However, to make this a reality for all patients requires a new approach to diagnostics, one that integrates data from imaging down to the genetics of an individual. This is why I am so excited about Konica Minolta Precision Medicine. We will revolutionize the diagnostic industry as we integrate what used to be single diagnostic tests into a comprehensive analysis for physicians enabling the vision of precision medicine.
Profile
He has served as Chief Medical Officer at GE Healthcare and helmed cancer-related business at Human Longevity. He has over 30 years of industry experience, which includes establishing a pathology laboratory.
Advisory Board Chairman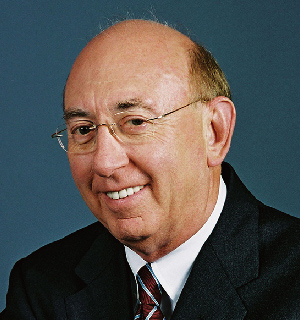 John E. Niederhuber, M.D.
Adjunct Professor Oncology and Surgery
The Johns Hopkins University School of Medicine Baltimore, MD
When I was first introduced to Mr. Fujii and the Konica Minolta Precision Medicine Initiative leadership team, I was very impressed with the vision and the talent that Konica Minolta had assembled. Konica Minolta's acquisition of two companies Ambry Genetics and Invicro was a very strong sign of the corporate commitment to the new Precision Medicine Division headed by Mr. Fujii. Ambry Genetics is a known and highly respected leader in high quality complex genetic testing especially in the hereditary disease space with a very large data-base and Invicro is an impressive rather unique company in the very innovative imaging space with exciting analytic platforms and talented scientific leadership. Listening to the enthusiastic characterization of their respective companies by CEOs Aaron Elliott and Jack Hoppin and the visions they have for integrating their talented scientists to address the opportunities of genomics, large scale analytics and imaging was certainly exciting to hear. In the end of course, my decision to accept the honor of helping to form a talented Scientific Advisory Board and to Chair the board was the alignment with my own visions of the future of genomics and medicine. There was clearly an excitement of being involved from the beginning with this new effort by Konica Minolta and its newly acquired subsidiaries. This new precision medicine initiative will certainly become tremendously beneficial to the future of patient care.
Profile
He currently serves as CEO of Inova Translational Medicine Institute and is a top authority in American cancer scholarly circles. He was selected by former U.S. President George Bush to serve as the Chair of the National Cancer Advisory Board.
Collaboration between AG and Konica Minolta
to Expand Genetic Diagnostic Services into New Markets
The genetic diagnostics market is expected to grow at a rate of 15% worldwide, with the U.S. as the main market. To capture this demand, we will be stepping up two strategies centered on AG's technologies and services.
The first is improving the accuracy of genetic diagnostics. AG has been providing DNA testing services for those with suspected or confirmed cases of cancer, and is seen as a top-class company in the industry for the accuracy of its testing. In 2019 the company began RNA* testing, too, and will now dramatically improve diagnostic accuracy by doing both DNA and RNA testing.
The second strategy will be to broaden the scope of genetic diagnostics to include those who do not have cancer. As part of the strategy, we launched the CARE Program, a genetic diagnostic service for those receiving regular health checkups. The service will focus on breast cancer. Because genetics are a major risk factor for breast cancer, by providing genetic diagnostics during regular health checkups we will greatly contribute to early detection and prevention of breast cancer.
Genetic diagnostics for those who do not have cancer is a new market untapped by our competitors, and the CARE Program is targeting roughly ten times the number of individuals who have cancer. For many years Konica Minolta has provided X-ray and mammography equipment used in regular health checkups to numerous imaging centers. By leveraging these sales channels, we aim to spread the use of genetic diagnostics along with breast cancer checkups.
In addition to the accuracy of testing, the quality of feedback about testing results is an important part of genetic diagnostics. AG has more than 100 genetic counselors and is an undisputed heavyweight in the U.S. for its counseling capabilities. Leveraging this strength, we will provide accurate information to imaging centers that have no genetic counselors. This includes promoting awareness about genetic information. We will also provide thorough counseling services for individuals with confirmed cancer risk.
In Japan, we have begun providing genetic diagnostic services in cooperation with LSI Medience Corporation and are moving ahead with the application process for these services to be covered by national health insurance. We are also strengthening cooperation with industry and academia, and one such example is an agreement with the University of Tokyo and the National Cancer Center Research Institute to begin joint R&D into a next-generation comprehensive gene panel test (next-generation Todai OncoPanel).
*RNA:Ribonucleic acid. Involved in the protein formation process and temporarily processes genetic information.
Coordinate with Invicro to roll out services
that utilize HSTT technology for the pharmaceutical market
For the pharmaceutical market, we will strengthen our drug discovery support services which utilize Konica Minolta's HSTT technology (Quanticell). This service involves taking cancer cell specimens from pharmaceutical companies, analyzing them in a laboratory, and giving the companies the results. In order to expand this service from Japan to the U.S., we built a dedicated laboratory at Invicro in April 2018. We will promote the value of Quanticell (HSTT) using Invicro's sales channels, which provide drug discovery support services to 140 pharmaceutical and other companies in the U.S.
We are also setting our sights on a data business for pharmaceutical companies. By creating a molecule information database from the results of genetic diagnostics and other efforts, it will provide clues to identifying the causes of gene mutation and help improve the efficiency of drug development. Moreover, by linking hospitals' electronic health record information to the database, we will be able to further improve the quality of precision medicine and, by extension, further improve patients' quality of life.
By accurately identifying the needs of the hospital and pharmaceutical markets with the Group's technologies and expertise, we will develop the bio-healthcare business into a future earnings driver for Konica Minolta.
Compared to the U.S., precision medicine — including genetic diagnostics — is not very widespread in Japan. I came to work for KMPMJ from the pharmaceutical industry because I felt Konica Minolta had the potential to achieve great things. I'm speaking of technologies such as HSTT, but what also drew me to the Group was its assets — that they have business facilities in the U.S., a developed nation for precision medicine, and that Group company Ambry Genetics has conducted more than one million genetic diagnoses.
KMPMJ now works with Group companies to proactively approach pharmaceutical and research/healthcare institutions in Japan, and our technologies have garnered the attention of numerous researchers.
Business for pharmaceutical companies is our present area of focus. Going forward, by turning our proprietary technologies into biomarkers, we will play a role in solving the problems of drug development by reducing the immense costs and time entailed and by improving the success rates. We will also be working to build an environment for making precision medicine more common by, for example, getting genetic diagnostics covered by insurance and fostering genetic counselors who can provide patients with appropriate information.
Early intervention is the best medicine for improving patient's prognosis and reducing healthcare costs. We will be using our technologies to aid with primary care and treatment as we lead the way for precision medicine in Japan.
Profile
He worked in R&D at Daiichi Pharmaceutical before leading GlaxoSmithKline's Commercial Department in Japan and becoming AstraZeneca's Japanese representative for its oncology business. He assumed his current position in 2018.