Fiscal 2018 operating profit increased 49% year-on-year in the Professional Print Business. Driving this increase was our production print business unit, a reliable revenue base. We are making revenue grow through our original strategies.
A Considerable Increase in Unit Sales through the Regional Strategy
and the High Value-Added Strategy
The global production print (PP) market sees 47,000-48,000 printers sold per year, and this is not expected to increase significantly. Amid this situation, though, Konica Minolta is expanding sales globally in both hardware and non-hardware* for digital printers, with an operating profit ratio of over 10%. Two strategies are driving this growth.
The first is our regional strategy. Konica Minolta was one of the first to do business in emerging countries such as China, India, and the ASEAN region, and has captured demand for the transition from analog to digital and from monochrome to color models. In particular, we have market shares of over 50% in China and India as a result of doing business tailored to the market needs of each country.
In India, for example, we focused on the custom of handing out fancy photo books at weddings. We are approaching photo studios and proposing digital printers equipped with high saturation toners that accurately reproduce brightly colored clothes and the smoothness of human skin. For China we are expanding sales by focusing on compact, affordable printers for small- and medium-sized print shops and promoting the advantages of digital printing for curbing paper waste in urban areas, which are subject to strict environmental regulations. In emerging countries, where the penetration of color models is still low, we are actively capturing increasing demand for color units.
The second is our high value-added strategy. Amid intensifying price competition for digital printers, Konica Minolta is enhancing customer value and improving its profit ratio with the IQ-501, the Intelligent Quality Optimizer for digital printers.
A lack of skilled personnel and an aging workforce is seeing printing companies struggle to improve productivity and achieve stable quality. The IQ-501 automates tasks that used to require human work — tasks such as density adjustment, color management, front-to-back registration, and inspection. This dramatically reduces the need to perform manual tasks before, during, and after printing, and reduces the resulting downtime, while eliminating uneven printing quality that arises from differences in operator skill levels. In addition to helping to improve customer productivity, our IQ-501 solutions increase print volume (PV) and expand revenue.
*Non-hardware: Revenue streams outside of hardware sales, e.g. consumable parts such as toners and services such as maintenance
Comment from an IQ-501 customer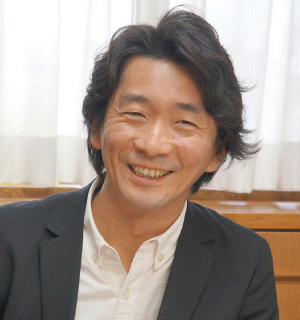 Bungo Yamauchi
Executive Officer
Meiko Co., Ltd
Our company prints mostly books. Since we deployed the IQ-501, it has become easy for anyone to perform tasks such as color management and front-to-back registration. This has greatly shortened adjustment time and increased our daily print volume. Additionally, greater reliability in color tone and print positioning has made possible RGB* printing, which reproduces colors just as they appear on computer screens. As a result, our customers have also put in more color printing orders.
*RGB: The three primary colors of light (R = red, G = green, B = blue). Whereas printers usually use the CMYK mode, computer monitors usually use RGB mode.
Achieving continued revenue in the PP business will require pursuing greater PV than ever before.
To that end, from fiscal 2019 we will be making an active foray into the color high-speed PP market, which will allow for greater PV, in addition to our mainstay market of color medium-speed PPs. With rising demand for digital printing in the form of direct mail and web-to-print business, for which orders are received over the Internet, we expect demand to continue to grow for high-speed PP printers.
Although we got a late start in this color high-speed PP market, the IQ-501 gives us a significant advantage. The IQ-501, jointly developed with our measuring instruments business unit and its colorimeter technologies for printed materials, is something only we can provide. The product has been exceptionally well received by our customers and is used in over 80% of the new color medium-speed PP units currently being sold. Per-unit productivity rises with the use of the IQ-501. For example, print volume that previously required three printers can now be handled with only two, further boosting customer value.
In February 2019, as an option for the IQ-501 we launched the automatic product inspection system, which features the industry's first automatic recovery printing function. We plan to release more functions going forward. In the future, we will begin looking at the management of multiple printers and the consolidated management of workflows through cooperation with other sites as we continue to provide solutions that solve our customers' problems.