New Value for a Sustainable World
~Our Philosophy: The Creation of New Value~
Konica Minolta's mission is "The Creation of New Value". The company exists for this very purpose: to use creative ideas to deliver tangible new value in order to resolve the challenges faced by customers and the broader society.
In order for companies to be sustainable in the times ahead, they will have to contribute to the resolution of social challenges while continuing to grow. In other words, they will be required to create value for both the company and society.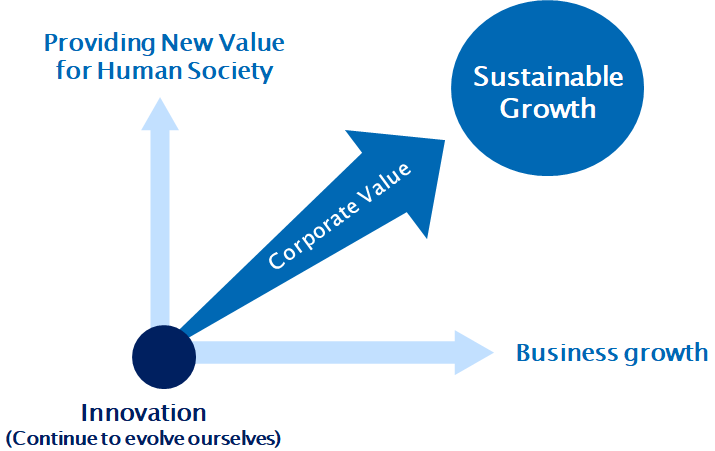 We will continue to evolve ourselves and continue to create "new value" that contributes to the evolution of human society, thereby achieving sustainable business growth and becoming a company that is vital to society.
Materiality
Looking ahead to 2030, we evaluated the impact of future issues on Konica Minolta Group  and society from diverse perspectives, and we have backcasted out from them to formulate "What we should do now" as 5 material issues.
The Group's ESG consists of governance and five material issues (Materiality) related to the environment and society in order to increase corporate value over the medium to long term and achieve sustainable growth. 
We resolve social issues through the 5 material issues and reinvest and allocate equity through governance.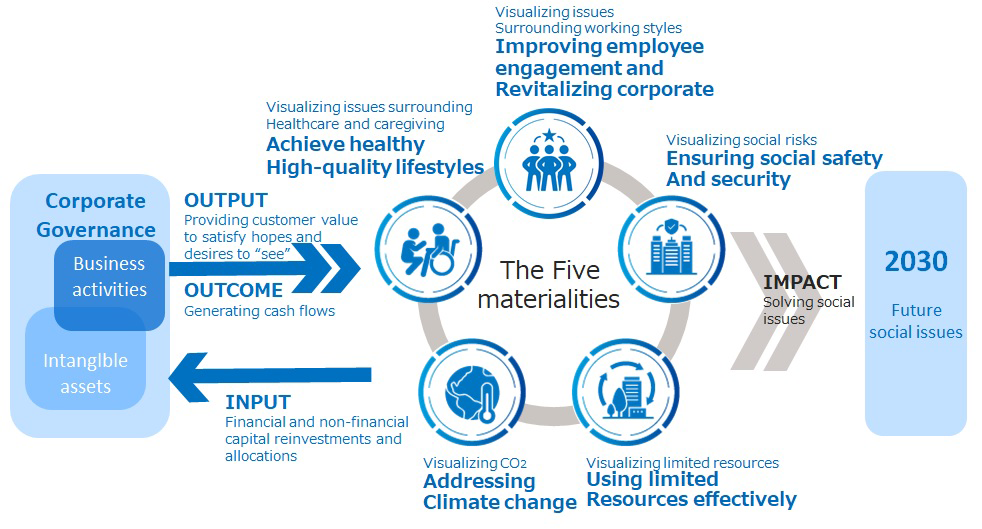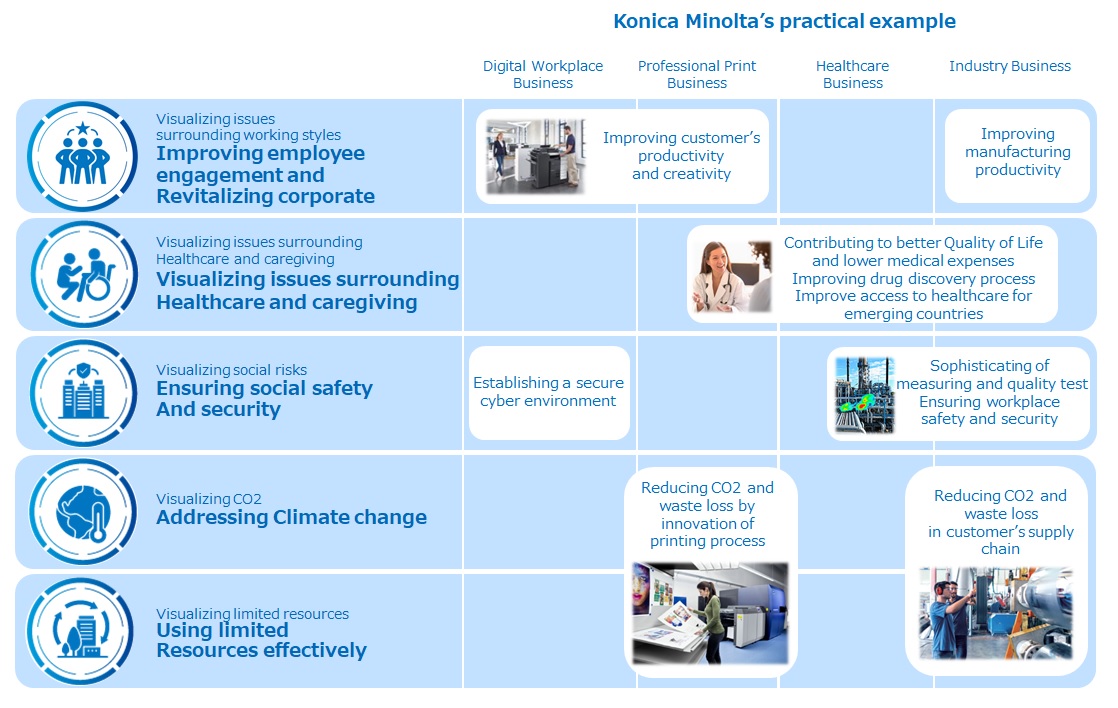 Konica Minolta's practical example
Process for identification