Konica Minolta Included in the Health & Productivity Stock Selection
Selected for Three Years in a Row, Five Times in Total
Tokyo (March 11, 2020) – Konica Minolta, Inc. (Konica Minolta) announced that the company has been included in the Health & Productivity Stock Selection, a program for selecting companies that work on initiatives to improve the health of employees strategically from a management perspective. Konica Minolta has been selected for three years in a row and five times in total, following 2015, 2016, 2018, and 2019.
The Health & Productivity Stock Selection is a joint program organized by the Ministry of Economy, Trade and Industry of Japan and Tokyo Stock Exchange. It aims to encourage companies to promote "health management" by appraising companies that are attractive to investors who focus on improving corporate value over the long term. This time, 40 companies including Konica Minolta were selected from companies listed on the Tokyo Stock Exchange.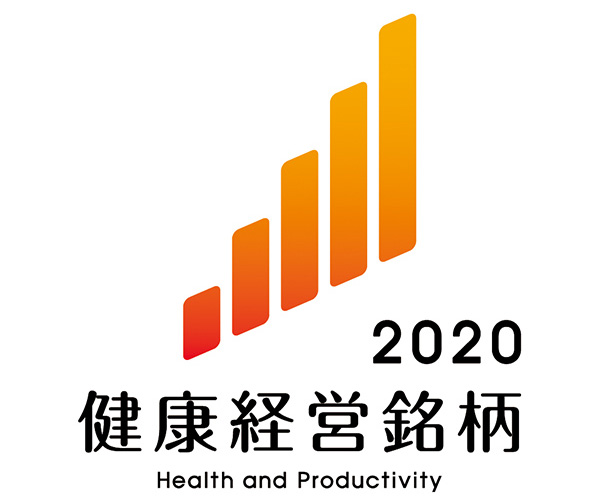 Konica Minolta was highly evaluated in all the four criteria: "management philosophy and policies," "organized frameworks," "systems and implementation of measures," and "evaluation and improvement." Selected from the electrical equipment sector, the company believes its efforts and accomplishments in data visualization, which is promoted by collaborative health (integrated management by group companies and the Health Insurance Association) and health improvement through the PDCA cycle, were highly evaluated. These efforts have been based on the principle of "promoting sound management by fostering a 'health-first' culture through the understanding that our employees' health is the key to everything." It is likely that the evaluation rose also due to the improvement of the occupational health system, including the increase of full-time industrial physicians from three to six last April.
Konica Minolta's Efforts
1. Visualization of data and in-depth individual guidance
The Human Resources Department has a special section in charge of health management to promote integrated management with the Health Insurance Association (collaborative health). For example, the future disease risk, which is calculated based on the health checkup data, is presented as a numerical value to help make employees aware of their own health and encourage lifestyle changes.
Meanwhile, Konica Minolta classifies workplaces into four levels of stress based on the results of biannual stress checks and shares the analysis results with organizational heads to help them understand the situation of their departments. Since fiscal 2019, industrial physicians offer training on workplace improvement for respective divisions by utilizing ChAO (Check-up for the Activated Organization) and the results of stress checks to improve productivity.
Thanks to the individual guidance made by occupational health staff, fiscal 2018 saw a decrease in the number of employees with the highest health risks due to lifestyle-related diseases by about 80% compared to fiscal 2013. As a result, hospitalization expenses per employee decreased by 1% at Konica Minolta compared to an increase of about 20% on average for the National Federation of Health Insurance Societies.
2. Organizing various health promotion events throughout the year
To encourage walking, enjoyable walking campaigns are organized for employees, with an individual competition in spring and a team competition in autumn. A special free app for smartphones was also released.
Regarding sleep with which many employees have problems, seminars are held, including a sleep improvement seminar where exercises are demonstrated that lead to a good sleep by improving the quality of sleep and circadian rhythm.
In addition, more than 50 events are organized annually, including the "KM Challenge Weight Check (weight loss campaign)," "Experience-based Measurement Event for Vascular Age, Bone Density, Visceral Fat, etc.," and "Seminar for the Working Generation to Take Measures Against Cancer." More than 9,000 employees have participated in these events to date.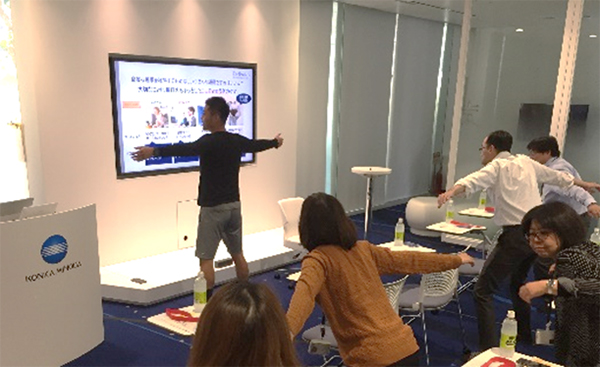 3. Eleven affiliated companies in Japan included in the 2020 Certified Health & Productivity Management Outstanding Organizations Recognition Program
In Japan, the Konica Minolta Health Insurance Society works with affiliated companies. Eleven affiliated companies were recognized in the 2020 Certified Health & Productivity Management Outstanding Organizations Recognition Program.
<Status of recognition by category>
Large Enterprise Category "White 500"
Konica Minolta Japan, Inc.
Kinko's Japan Co., Ltd.
Konica Minolta With You, Inc.
Konica Minolta Information System Co., Ltd.
Konica Minolta Business Associates Co., Ltd.
Konica Minolta Mechatronics Co., Ltd.
Large Enterprise Category
Konica Minolta Supplies Manufacturing Co., Ltd.
Small and Medium-sized Enterprise Category
Konica Minolta Engineering Co., Ltd.
Konica Minolta Chemical Co., Ltd.
Konica Minolta Technoproducts Co., Ltd.
Konica Minolta Planetarium Co., Ltd.
Konica Minolta remains committed to maintaining and improving the health of its employees as a management strategy, and fulfilling its corporate social responsibility to help create a better society.