Konica Minolta Develops Temperature Monitoring Solution to Visualize Temperature and Enable Effective Data Management
Helping Accelerate the Transition to Digital Manufacturing
Tokyo (December 23, 2021) – Konica Minolta, Inc. (Konica Minolta) announced that the company has developed the FORXAI Temperature Monitoring App (TMA), a temperature monitoring solution for storing and managing temperature data recorded continuously by an edge thermal camera.
TMA will be launched in the Japanese market on December 22, 2021, while the timing of its launch in other countries and regions will be announced when ready.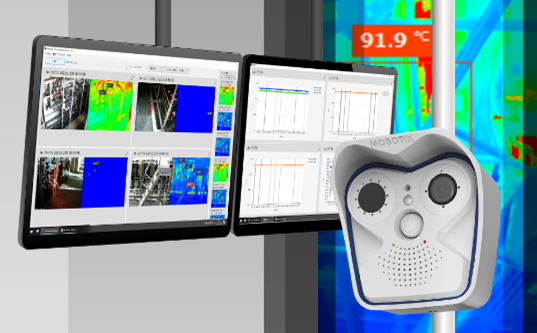 Konica Minolta's Commitment to Visualizing Temperature
Konica Minolta is committed to solving issues that can affect future society by offering solutions that meet customers' desire to see the invisible. For example, the company has been working on a technology to visualize temperature using a thermal camera manufactured by MOBOTIX AG, its group company in Germany.
Last year, Konica Minolta began supplying the Temperature Screening App to help prevent the spread of Covid-19 infection. This system makes it possible to measure body surface temperature using a thermal camera, and detect and notify individuals suspected to have a fever. Konica Minolta has since been improving this system to meet the varying needs of users around the world. In the summer of 2021, the company launched a fire prevention solution that constantly monitors the surface temperature of an object in the target area and quickly detects and notifies unusual heat that cannot be seen visually. While these solutions are used for screening as they can detect and notify an increase in temperature, the newly developed TMA has been further enhanced and made it possible to store continuously recorded data for monitoring and management purposes.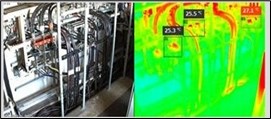 Konica Minolta is continuing to develop solutions to help solve social issues utilizing thermal images captured by MOBOTIX's camera to expand its lineup of products that visualize temperature to better meet customers' desire to see the invisible.
Values Offered by TMA
1. Support for automating the process of monitoring equipment operations
Automating the process of monitoring equipment operations is key to facilitating the transition to digital manufacturing. TMA developed by Konica Minolta is designed to support the automation of this process by making the temperature of equipment visible.
With the IoT system that incorporates Konica Minolta's state-of-the-art sensing technology, TMA is able to capture temperature that is invisible to the human eye and display the temperature distribution as a color map. Most temperature sensors used in factories are designed to measure temperature on a point-by-point basis and thus their scope of monitoring is limited. On the other hand, TMA is equipped with a thermal camera that can measure temperatures ranging from −40℃ to 550℃, enabling users to record the areal data of surface temperature of equipment and obtain temperature data at a number of measuring points. By tracking the change of surface temperature over time, users can extensively monitor the state of equipment operations.
Specifically, in a factory where temperature control is an essential part of production, TMA can be used to improve the production efficiency and quality with its ability to provide temperature history information and detect abnormal heat. Konica Minolta also believes that TMA's data on temperature history and distribution, as well as change in temperature over time, can be useful for maintaining equipment and predicting malfunctions.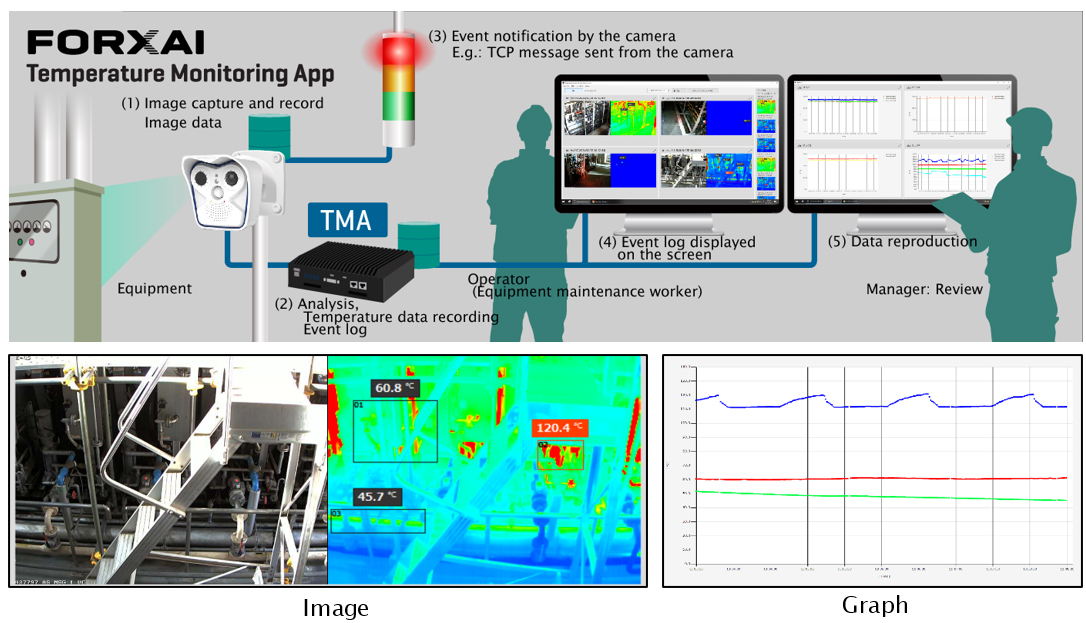 2. Additional value to fire prevention solution
Users of conventional fire prevention solutions often have difficulty setting an appropriate threshold necessary to detect abnormal heat, due to lack of data. TMA allows users to identify normal temperature by referring to the temperature history data of the target object and set a theshold based on actual data.
TMA also enables the centralized control of up to four thermal cameras, allowing users to set the temperature measuring area and manage temperature information in an integrated manner, which is difficult with conventional solutions.
Konica Minolta will continue to offer TMA that enables areal monitoring of temperature to customers in various industries, to assist the transition to DX at production sites.
Facilitating the Use of AI through the FORXAI Imaging IoT Platform
Konica Minolta has established a technology to detect and analyze various events from images, by combining MOBOTIX's edge AI camera with analysis software and other tools.
This is one of the FORXAI Imaging AI technologies that constitute the FORXAI Imaging IoT Platform. Konica Minolta will combine this technology with the technologies of its partner companies to deliver various values to customers. In the near future, Konica Minolta will launch an environment to offer a wider range of solutions on a one-stop basis by increasing the number of AI cameras connected through the cloud to enable their integrated control, and combining them with video monitoring services (VMS, VsaaS) as a package.

Konica Minolta will continue to combine its strengths with the technologies and products of its partner companies in various fields through FORXAI. The company hopes to meet customers' needs for greater safety and reliability as well as for contactless and labor-saving operations in various circumstances by offering a variety of services, including monitoring of plants, warehouses, and logistic areas, with its technology to capture thermal images and other imaging IoT solutions.