Konica Minolta's MFP Production Site in Malaysia Earns RBA Platinum Recognition in the Corporate Social Responsibility Audit
Corporate Social Responsibility in the Global Supply Chain
Tokyo (October 4, 2022) – Konica Minolta, Inc. (Konica Minolta) is pleased to announce that its MFP (multi-functional peripheral) production site, Konica Minolta Business Technologies (Malaysia) Sdn. Bhd. (BMMY), in Melaka State, Malaysia earned Platinum recognition, which is the highest level in the corporate social responsibility audit by the Responsible Business Alliance (RBA).
The RBA is made up of about 200 companies, including electronic device manufacturers around the world, and aims to improve labor, ethics, the environment, safety, and health in the global supply chain. Konica Minolta joined the RBA in 2013 and has conducted various activities as a member.
The RBA operates the Validated Assessment Program (VAP) to evaluate such activities, and ranks companies into three levels: Platinum, Gold, and Silver.

BMMY manufactures MFPs, which are the main products of Konica Minolta. Its production system is based on the concept of "production DX," which integrates front-line capabilities refined through various improvement activities with digital manufacturing, including ICT, automation, and data science. BMMY earned the Platinum recognition from the RBA for meeting the RBA Code of Conduct in terms of labor, ethics, the environment, safety, and health at the highest levels.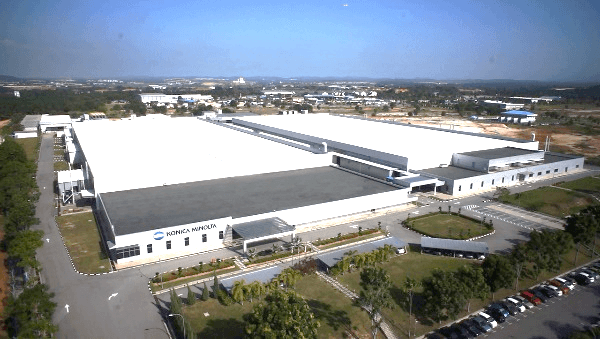 BMMY's Efforts
At BMMY, all employees, including external contractors who are stationed at the plant, understand that CSR activities are important for respecting the human rights of workers and helping build a sustainable society. All employees work closely on various activities.
BMMY has acquired multiple ISO certifications, including those related to the environment and occupational safety and health. With the latest VAP audit as a new beginning, BMMY aims to gain greater trust from society by enhancing its internal audit system on human rights and ethics and maintaining and improving the system into the future.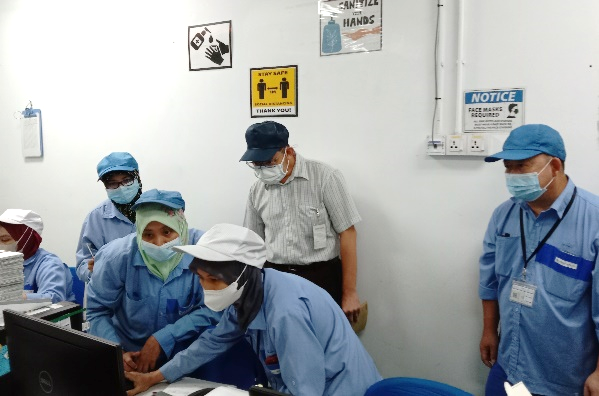 Konica Minolta's Efforts in CSR Procurement
Konica Minolta has been building a supply chain that takes labor, health and safety, the environment and ethics into account. Its CSR Procurement Promotion Program involves its group production sites and suppliers.
Konica Minolta regards the RBA Code of Conduct as the code of conduct for its supply chain and requests suppliers to work on CSR activities. The company conducts CSR assessments on about 110 key suppliers using the RBA Self-Assessment Questionnaire (SAQ) to check the degree to which the code of conduct is implemented. Suppliers who fail to meet the targets based on the results of this assessment are requested to make improvements. CSR audits are conducted on particularly important suppliers and suppliers that still fail to meet the targets after making improvements.
For issues identified through CSR assessments and CSR audits, Konica Minolta directly helps suppliers make improvements. The company carries out the CSR Procurement Promotion Program so that suppliers can eventually take a proactive approach to work on CSR activities.
Konica Minolta endeavors to improve the overall quality of its CSR activities across its supply chain in line with social needs and will practice high-quality manufacturing and implement CSR-based production activities as a manufacturer.