Konica Minolta Wins the highest Gold Award for its Optical Planetarium, Cosmo Leap Σ, in the Industry Category at the German Design Award 2020
Display Color Analyzer, CA-410, Honored with Special Mention Award
Konica Minolta, Inc. (Konica Minolta) today announced that the company's optical planetarium, Cosmo Leap Σ, won the highest Gold award in the Industry category at an international design competition, German Design Award 2020. The company's display color analyzer, CA-410, also won the Special Mention award in the same category. The award ceremony will be held in Frankfurt in February 2020.
The German Design Award was established in 2012 as an international design competition organized by the German Design Council founded by the German Federal Parliament in 1953. Only those products that have been awarded design prizes in countries other than Germany and thus have already been recognized publicly for outstanding design quality are eligible for the competition, subject to nomination by the German Design Council. Therefore, being nominated as a candidate for the award itself is an honor. Due to the rigorous screening process, the German Design Award is known as the "Award of Awards."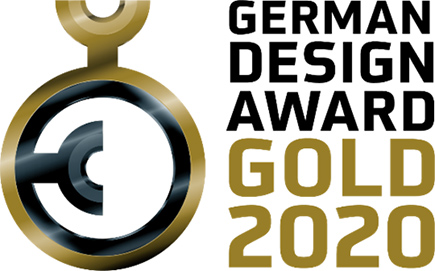 Award-winning Products
GOLD:
Cosmo Leap Σ, an Optical Planetarium
A versatile optical planetarium designed for precise reproduction of beautiful stars
■ STATEMENT OF THE JURY
Despite its inner mechanical and high-tech components, the Cosmo Leap Sigma optical planetarium projector is surprisingly compact and therefore ideal for use in smaller domes. The central element is the polygonal »star ball« with its countless lenses, which sparkle like stars thanks to the matt black color of the ball itself. The technical, incredibly detailed design looks very futuristic (one could say downright space-age), emphasizes the demand for the most state-of-the-art technology and arouses curiosity. –––––––––––––––
A formally and functionally impressive projection machine, which in times of light pollution – especially in conurbations – not only makes it possible to discover and get to know our starry sky, but also makes it a fascinating experience.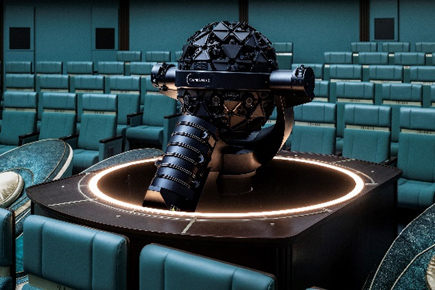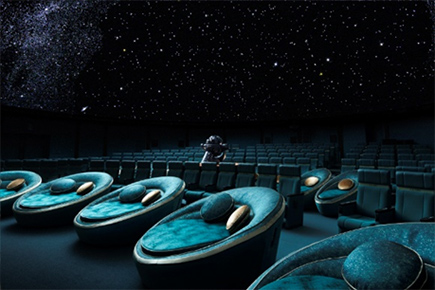 ■ PRODUCT
The Cosmo Leap Σ can project the starry skies equivalent to those of the Infinium Σ, Konica Minolta's flagship optical planetarium that was developed to reproduce beautiful fixed stars shining in the night sky, in medium-sized domes with an energy-efficient compact design. A new silhouette that incorporates optical technologies in a package was attained by breaking down and re-integrating the components of the conventional equipment.
The Cosmo Leap Σ also won the Good Design Gold Award 2018 (Japan), the Red Dot Award: Product Design 2019 (Germany) and the Design Intelligent Award 2019 (China).
For more information:
Special Mention:
CA-410, a Color Analyzer for Measuring Displays
A product designed for measuring ever-evolving displays such as OLED displays
■ STATEMENT OF THE JURY
The high-tech system provides extremely precise measurements. With its large display and clearly-arranged control unit placed on the side, the compact control unit looks very modern and of high-quality.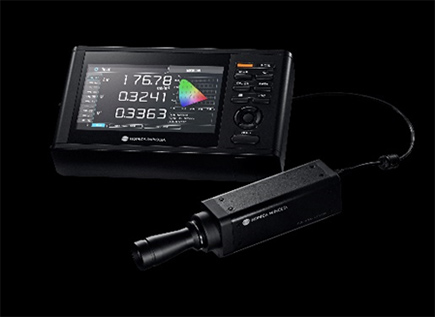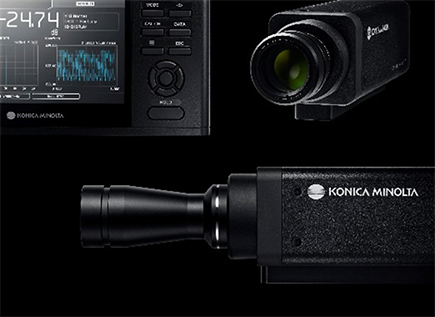 ■ PRODUCT
The CA-410 is a measuring device that can quickly measure the performance of TV and smartphone displays at their production sites. This high-accuracy measurement system can measure high dynamic range (HDR) displays, including organic EL TV sets and high-brightness LCD monitors, from ultra-low brightness to high brightness. It serves as a new reference in the industry.
The CA-410 also won the Good Design Award 2018 (Japan) and the Red Dot Award: Product Design 2019 (Germany).
For more information: