Konica Minolta earns GOLD Level Recognition Medal in EcoVadis Sustainability Ratings for 4th straight year
Konica Minolta, Inc. (Konica Minolta) has been awarded a GOLD Level Recognition Medal in the EcoVadis 2019 sustainability ratings issued by EcoVadis of France for its corporate responsibility practices. The company was ranked in the top 5% of companies evaluated by EcoVadis. Its high rating reflects Konica Minolta's continuous dedication to sustainability and social responsibility.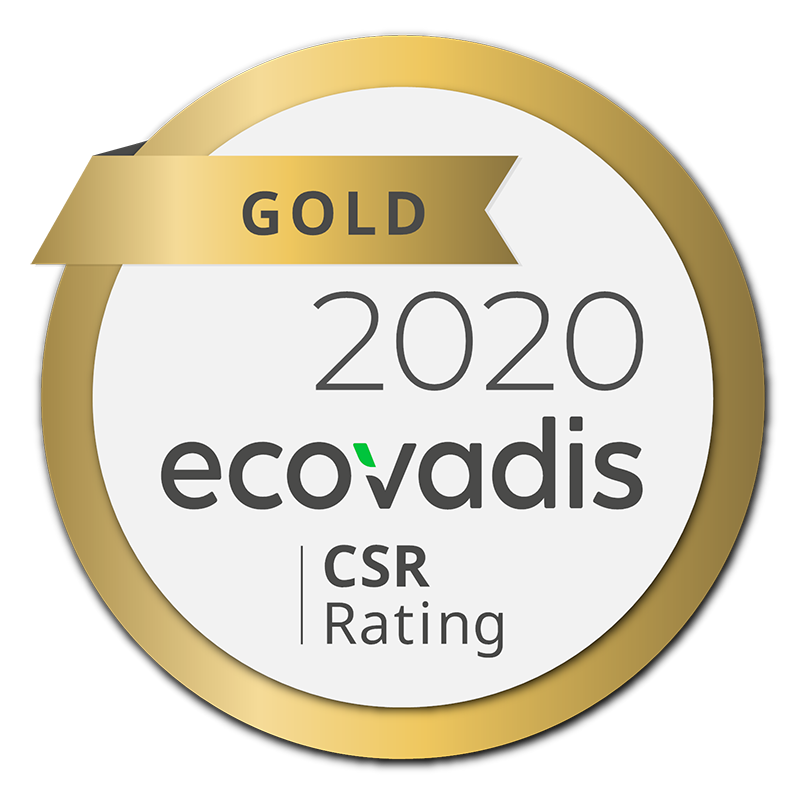 The EcoVadis rating is an encouraging external acknowledgement for Konica Minolta on its path to reducing CO2 emissions throughout the product lifecycle by 80% until 2050, compared to the fiscal year 2005 level. To achieve the GOLD level, Konica Minolta has identified a number of material issues, which must be given priority: the environment, social innovation, customer satisfaction and product safety, responsible supply chain, human capital, and diversity. By addressing these issues, the company will provide solutions to social issues set forth in Sustainable Development Goals (SDGs), and contribute to solving global environmental issues and improving quality of life.
■About the EcoVadis sustainability report
EcoVadis operates an international platform to assess the corporate social responsibility (CSR) of suppliers in respect to environment, labour practices, ethics, and sustainable procurement. The rating procedure is based on scorecards for each participating company, which cover 21 CSR indicators, 190 commodities and 150 countries. The evaluation environment is built on the Global Reporting Initiative, the United Nations Global Compact and the ISO 26000, which takes the categories environment, social, ethics and supply chain into account.