Konica Minolta Earns Recognition from IDEA
Managed IT platform Workplace Hub and bizhub C360i named finalists in 2020 Competition
Tokyo (September 30, 2020) – Konica Minolta, Inc. (Konica Minolta) is proud to announce both its enterprise IT platform Workplace Hub and bizhub C360i, a new-generation MFP, were selected as finalists for the globally authoritative design prize, International Design Excellence Award 2020 (IDEA 2020).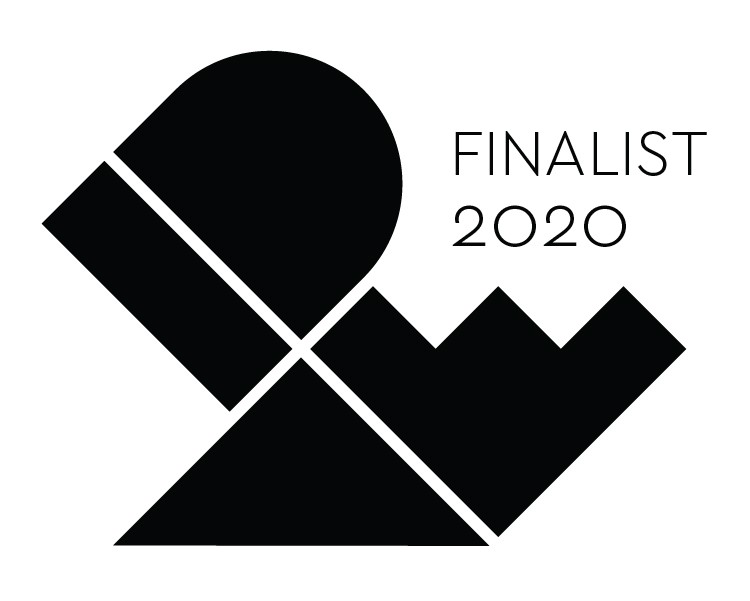 Workplace Hub: the all-in-one IT platform
The Innovative Integrated Platform Designed to Evolve Traditional MFP's into Next Generation IT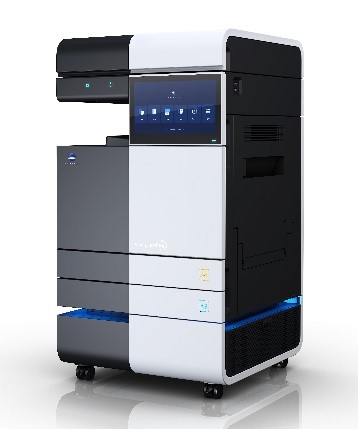 Workplace Hub is a DX (digital transformation) service that combines a variety of applications required by customers, with IT infrastructure services, MFP capabilities, and maintenance and operations support. This allows customers to free themselves from paper documents, places where they work, and complicated IT management operations; simplifying their IT. In addition, the solution promotes a "one-step ahead" work style, creating a safe and secure remote work environment that is protected by world-class security. Workplace Hub also has an innovative design that transcends the boundaries of traditional MFPs to house a bespoke Hewlett Packard Enterprise Gen 10 Server, and uses a large touch-screen and unique lighting system to make the product stand out in any office.
The Workplace Hub portfolio has been a true game changer for customers with regard to their IT capabilities. This recognition validates for the SMB customers – many of whom have very limited IT resources at their disposal – that Workplace Hub can solve many of the challenges that distract them from the focus on their core businesses.
bizhub C360i/C300i/C250i
New-Generation MFP to Enhance the Creativity of Office Workers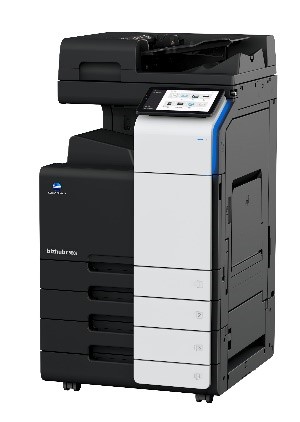 Konica Minolta's bizhub i-Series offers a sophisticated design with functionality and operability appropriate for a new generation series that supports the intelligent connected workplace and more sophisticated IT security functions. These A3 color MFPs represent the new-generation MFP bizhub i-Series that are a key part of the digital transformation of businesses. The devices support new work styles and efficient IT utilization through a redesign of the operation panel from the ground up, based on research about the functions that are most important to users. The operation panel offers an intuitive and easy-to-understand user interface, with preferred functions now accessible with fewer touches. All other i-Series models, both color and monochrome, are based on this award-winning design.
The bizhub i-Series is a significant milestone in office print technology, and it is an honor to include the IDEA Award among its accolades. The i-Series meets a wide range of needs for businesses by offering a simple, convenient and secure smart technology to connect the workplace more effectively and securely, and ignite new opportunities for productivity and innovation towards the future of work.
About International Design Excellence Award (IDEA Awards)
International Design Excellence Award (IDEA) is a leading global prestigious prize in product design founded in 1980 and sponsored by the American Institute of Industrial Designers (Industrial Designers Society of America). Originally established to evaluate outstanding financial performance in industrial design, it has since grown to encompass designs in a number of related areas, including design strategies, branding, and digital interactions. Every year, thousands of applications are received from design teams around the world. IDEA is one of the largest and most widely expected annual award programs in the world.