REGIUS Veterinary Solution
ALL in ONE!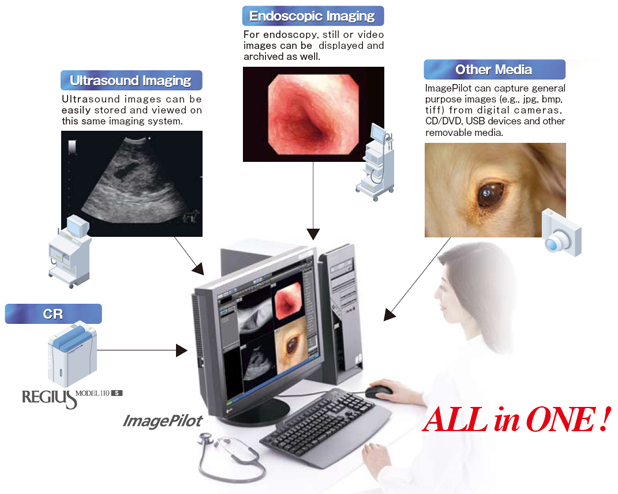 Full of useful functions help support the veterinary examination.
● Search and Registration fields are provided to quickly find the demographic data.
● Image optimisation if required including annotation, calibration and magnification.
●Images are exportable to archive platforms and CD (JPG, BMP, DICOM and PDI formats).
● It can support multiple modality image display such as Ultrasound and Endoscopy.
● Easily configure up to 9 client connections.