AeroDR X70
Konica Minolta's versatile AeroDR X70 X-ray system with tilting wall stand and table bucky provides you with a flexible, high quality digital X-ray imaging solution.
AeroDR X70 has a seamless integration with the X-ray generator and your hospital or radiology information system.
Also console CS-7 newly developed for AeroDR taking advantage of AeroDR's characteristics, an intuitive, simple, and smart operation platform has been implemented.
Shared FPD solution
The AeroDR X70 is based on the cassette sized, wireless AeroDR flat panel detector and is designed to suit a variety of X-ray rooms. The AeroDR flat panel detector can be shared between wall stands and bucky tables and can also be used for tabletop and free examinations.
> Please click for more information about AeroDR flat panel detector.
High image quality and lower dose
The optimal combination of the AeroDR detector, using a Konica Minolta CsI scintillator, combined with the newly developed low noise readout circuitry delivers an excellent DQE (Detective Quantum Efficiency). This makes the AeroDR effective in reducing exposure dose.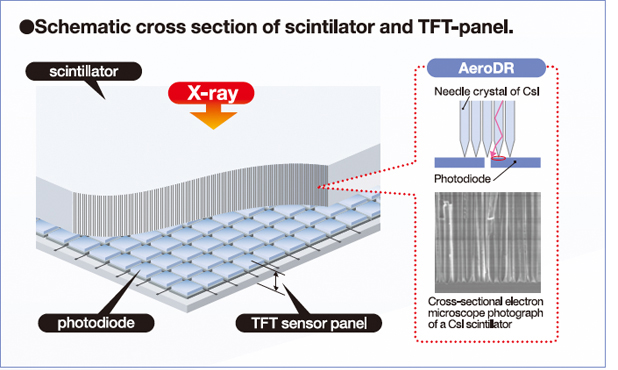 High patient throughput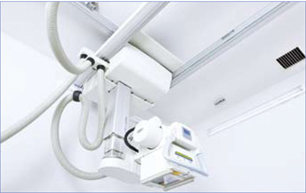 The AeroDR X70 system is designed to increase patient throughput. You will experience light and easy handling of the (tilting) wall stand bucky, table and the ceiling suspended X-ray tube, minimizing the positioning time.
Tube tracking
Synchronised movement of the tube and detector is standard. The X-ray tube automatically tracks the detector during wall stand or table bucky adjustments, also when the tube is placed in an angled position.