AeroDR X70
No matter how tall your patient is
Examinations of patients of all heights are easy and straightforward to perform due to the long vertical stroke of the wall stand (1470mm*). The versatile wallstand ensures that a wide variety of patients can be accommodated.
*center stroke
Unique bucky design
The AeroDR detector can be inserted in the bucky from either the left or the right side (selectable during installation) after which a wired connection will automatically be established. Not only can the detector be rotated to landscape or portrait position, the unique design of the bucky enables positioning of the detector in both top and centre landscape positions, allowing for an even more flexible working environment. The AeroDR X70 's multifunctional console CS-7 will automatically recognise the portrait or landscape position of the detector when it's placed in the bucky.
Examination of extremities
The removable grid and tilting bucky allow the flat panel detector to easily be used for examinations of extremities or less mobile patients.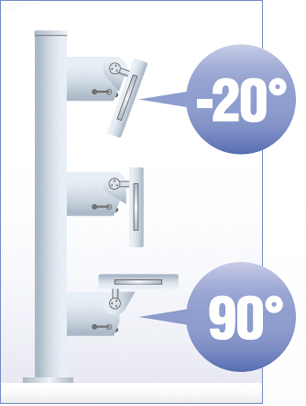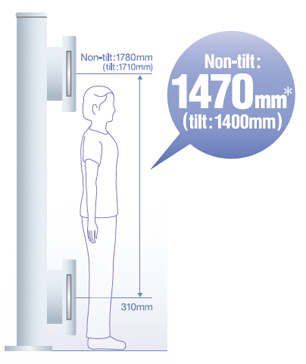 Accommodates patients of all body types
The maximum weight capacity of the table is 295kg ( 240 lbs. ) and will accommodate a wide variety of patients. The floating table top enables a default coverage of 200 cm without having to move the patient. This flexible table ensures easy positioning and is suitable for all body types.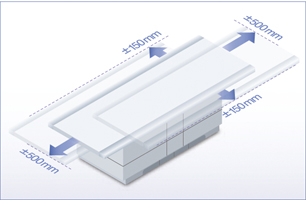 Built in foot control for easy usage
The table bucky has a built in foot controller and can be equipped with an extra hand controller* as well as an additional foot controller* to provide an optimal working environment.
*Optional