Digital Mammography

Insert an exposed cassette and the REGIUS will scan it at a minimum sampling pitch of 43.75μm.
This is the equivalent of a resolution of around 70 million pixels.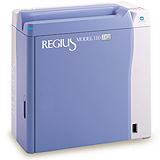 Compact and space-saving REGIUS MODEL 110 HQ is now supporting a high resolution read function for mammography.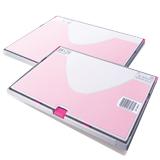 The new Regius casette plate CP1M200 is the world's first phosphor needle plate
system created especially for mammography.
The combination of the optical unit (43.75µm) that enables detailed recording and the newly developed image recording film SD-QM can support a maximum density 4.0D.
Integrated Control Station CS-7
CS-7 can control AeroDR and REGIUS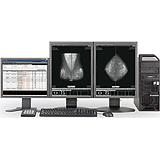 Enhanced functions and fast display.
Easy operation to provide comfortable environment for mammography viewing.

*Available in Certain Country