Acies
Acies has simple but multiple functions
Simple Operation

Categorised patients list will be displayed when you login. Next step, just double click on the desired list. System can be used immediately after installation.
Offline link between hospital and clinic
Burn PDI CD/DVD containing PDI Viewer and PDI DICOM image and simple report manually & automatically. Refer images and reports from your PDI CD/DVD with a general PC. Make full use of this feature for offline regional medical link.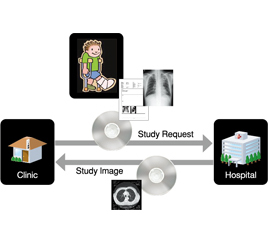 Optimal layout just by one button click
Comparison image reading is also simple. The same patient's nearest preceding image is automatically displayed.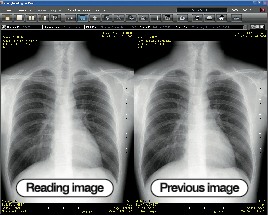 Print Composer:
Users can freely edit and mix formats. Multi-format available to multiple film sizes.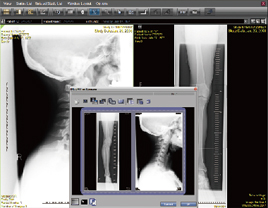 Multiple Seamless Link with other systemby the standards of DICOM, HL7 etc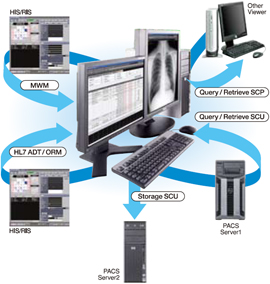 Mammography functions
Acies Mammo Option supports hanging protocols that allow free manipulation of the display method to suit your particular needs and situation. Other functions to provide maximum viewability include "Panel menu", "Navigation map" and "Image thumbnailing". Dedicated keypad is designed for mammography interpretation, so you can optimize the reading and manipulation of mammography images.