Yanmar and Konica Minolta Begin Agricultural Management Support Project
ICT Agricultural Management Service Joint Venture Company Established
Osaka and Tokyo (November 13, 2017) - Yanmar Co., Ltd. ("Yanmar") and Konica Minolta, Inc. ("Konica Minolta") have announced that FarmEye Co., Ltd. ("FarmEye"), the new joint venture company, was established on October 1, 2017 as an agriculture remote sensing service business which will contribute to increased profitability for farmers.
The newly established FarmEye is developing an agriculture consulting service which carries out sensing and image analysis services for agricultural fields, as well as diagnostics and suggestions for improvement of crop growth conditions. These services will improve work efficiency and reduce labor input for farming by visualizing agricultural product growth conditions through drone photography and analysis. This business will leverage both companies' strengths by taking advantage of Yanmar's "agricultural machinery and rich selection of farming management support services" and Konica Minolta's "sensing and image processing technologies" to support the continued maintenance of the experience and knowhow of farmers.
The business will initially focus on the Japanese rice farming industry, and will later be expanded to other crops and other overseas markets predominately in the Asia region, with an aim to reach a sales scope of ¥10 billion by FY2023.
Background and Details
The number of agriculture workers in Japan has decreased by nearly 40%*1 over the 10 years from 2005 to 2015. The average age of farmers has also continued to increase, and the passing on and maintenance of experience and know-how is becoming a serious challenge. In response, Yanmar and Konica Minolta participated in the "ISSA Yamagata" project adopted as the FY2014 Ministry of Agriculture, Forestry and Fisheries "Demonstration Project for the Establishment of Cutting Edge Agriculture through Cooperation between the Agriculture and Economic Industries," and began collaborative research, in 2014, aimed at resolving rice farming issues including "minimizing labor input and maximizing output for farming" and "a scientific approach to passing on and maintaining agriculture intuition and experience". Through proof of concept tests over a period of threeyears, the companies succeeded in achieving a 14.5% increase in average revenue per 10a for standard rice and 33% increase for high quality rice, proving that this business can reliably contribute to the improvement of yields for farmers*2.
Yanmar and Konica Minolta firmly believe that through these tests, they can greatly contribute to the resolution of agricultural work issues by leveraging both companies' technologies and knowhow, and have therefore established this joint venture company in order to accelerate the commercialization of this service.
Yanmar and Konica Minolta Technologies
Yanmar has built its rich and diverse agricultural management knowhow and technologies by acting as a point of contact with agricultural workplaces through the provision of agricultural machinery. Konica Minolta's chlorophyll meter SPAD series has been in wide use for the determination of agricultural product growth conditions and fertilizer management throughout the world for the past 25 years.
Konica Minolta has further succeeded in combining the sensing technologies the company has refined through its chlorophyll meter products with image processing technologies using specialized cameras, which allows for not only measurement of chlorophyll for entire agricultural fields, but also degitalization of soil fertility and crop nitrogen absorption which showsrice growth conditions. These figures are not able to be accurately determined until now. Based on them, Yanmar's technologies are then utilized to carry out base fertilizer planning according to soil fertility variation and additional fertilizer planning according to variation in rice growth conditions. These proof of concept tests included achieving the world's first*3 controlled fertilization from the air through use of unmanned helicopters which automatically control fertilizer quantities based on the above data. These technologies will also allow for a variety of other agricultural consulting and provision of solutions to suit customer needs such as improvement of soil quality by soil specialists and compost spreading.
*1Agriculture, Forestry and Fisheries Census, Agricultural Construction Dyanmics Survey (Department of Statistics, Ministry of Agriculture, Forestry and Fisheries). "Number of agriculture workers" refers to members of agricultural households age 15 or older, who were employed in only agriculture for the year preceding the date of the survey, or who were employed in agriculture and other industries but worked more days in agriculture.
*2Figures are an example of results from proof of concept tests according to Konica Minolta research
*3As of the end of September 2017 according to Yanmar research
Company Overview
Company Name
FarmEye Co., Ltd.
Head Office Location
Umeda Gate Tower, 1-9 Tsurunocho, Kita-ku, Osaka-shi
Capital
¥250 million (Investment Ratios: Yanmar: 51%, Konica Minolta: 49%)
Representative
Hiroshi Yoshida
Number of employees
7
Established
October 1, 2017
Business Description

Acquisition of images and image analysis via sensing
Agricultural consulting business (agricultural product growth condition diagnostics and provision of improvement proposals)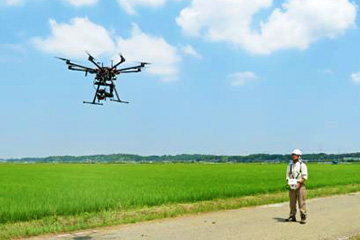 Sensing being carried out by drone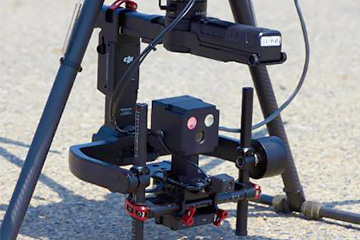 Analysis camera mounted on a drone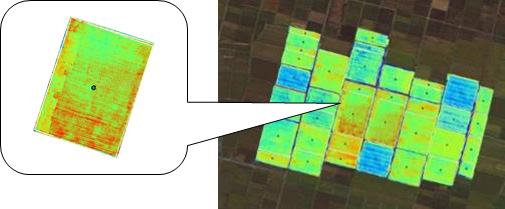 Visualization of variations in growth conditions through agricultural field mapping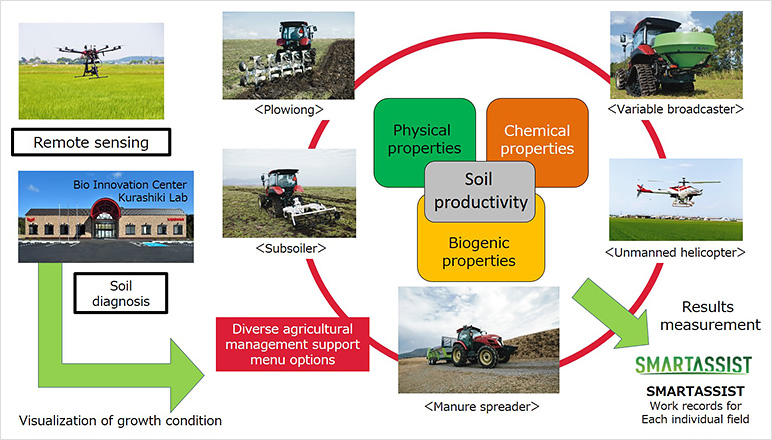 Provision of a diverse selection of farming management options based on growth condition data obtained through remote sensing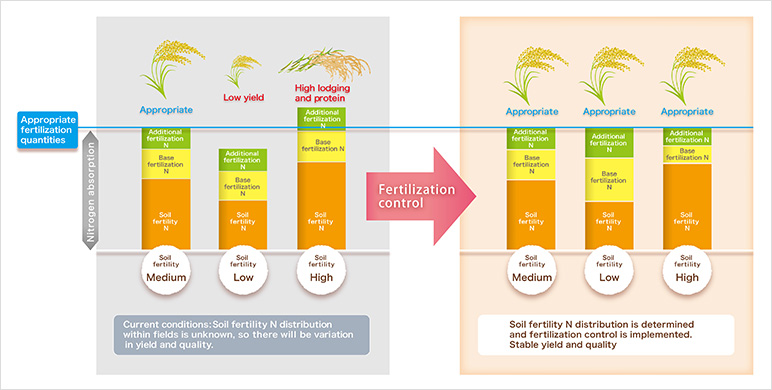 Equalization of nitrogen absorption amounts through controlled fertilization
<Note>
Information contained in News Releases is valid at the time of publication and may differ from the most recently available information.
Inquiries
Media related
Yanmar Co., Ltd. Public Relations Group
TEL: 06-6376-6212 E-mail: koho@yanmar.com
Konica Minolta, Inc. Corporate Communications Department
TEL: 03-6250-2100 E-mail: press@konicaminolta.com
Customers
FarmEye Co., Ltd.
TEL: 06-7636-0067