Group Interconnecting Strategy
Aiming to bolster our global operating base.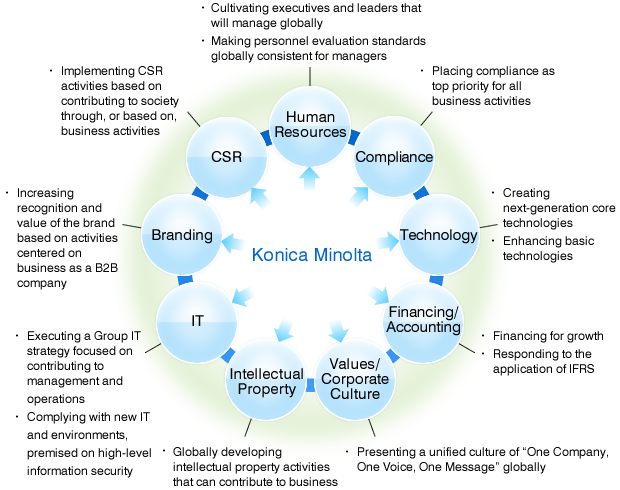 Our intent over the next three years is to enhance each of the functions of Konica Minolta Holdings in its capacity as the company presiding over the Konica Minolta Group. "Global perspective" will be a particularly key point going forward.