2010 Award Winning Products
Good Design Gold Award 2010
Monochrome Multi Function Printer
[bizhub 423 / 363 / 283 / 223]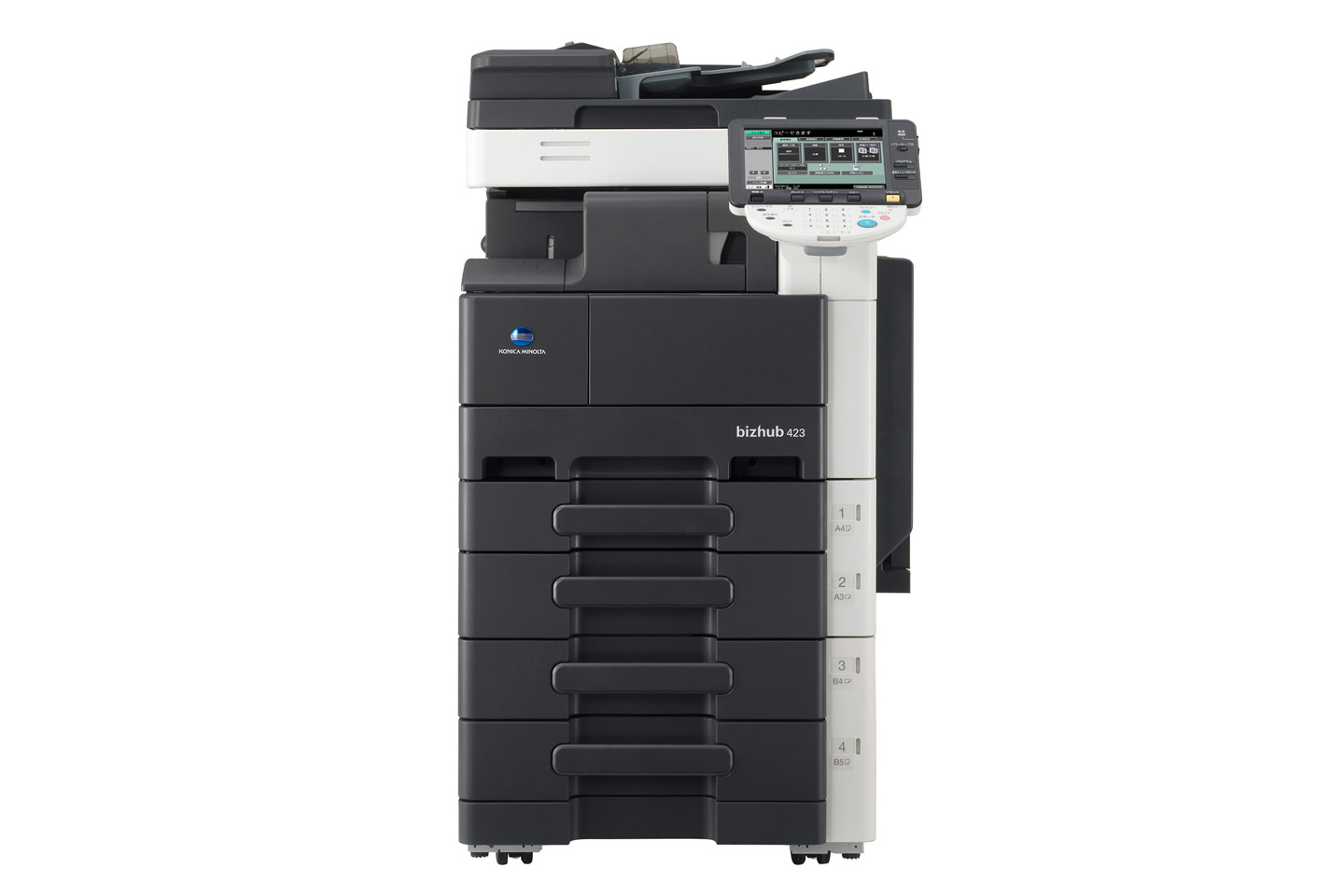 <Evaluation>
This model is by no means an entirely new model, but we would like to give it high marks for being the culmination of an attitude toward the development of multifunction printers that has involved several years of efforts. For a long time, the series has employed a tilt-type operating panel, a user interface that has undergone remarkable progress, and other aspects of both the hardware and software that demonstrate an unceasing quest to achieve the ideal device. We approve of its policy of continuing to produce good products without eliminating factors that increase costs, and the hardware displays a well-balanced unique strength of design.
Full Color Multifunction Printer
[bizhub C35 / C35P series]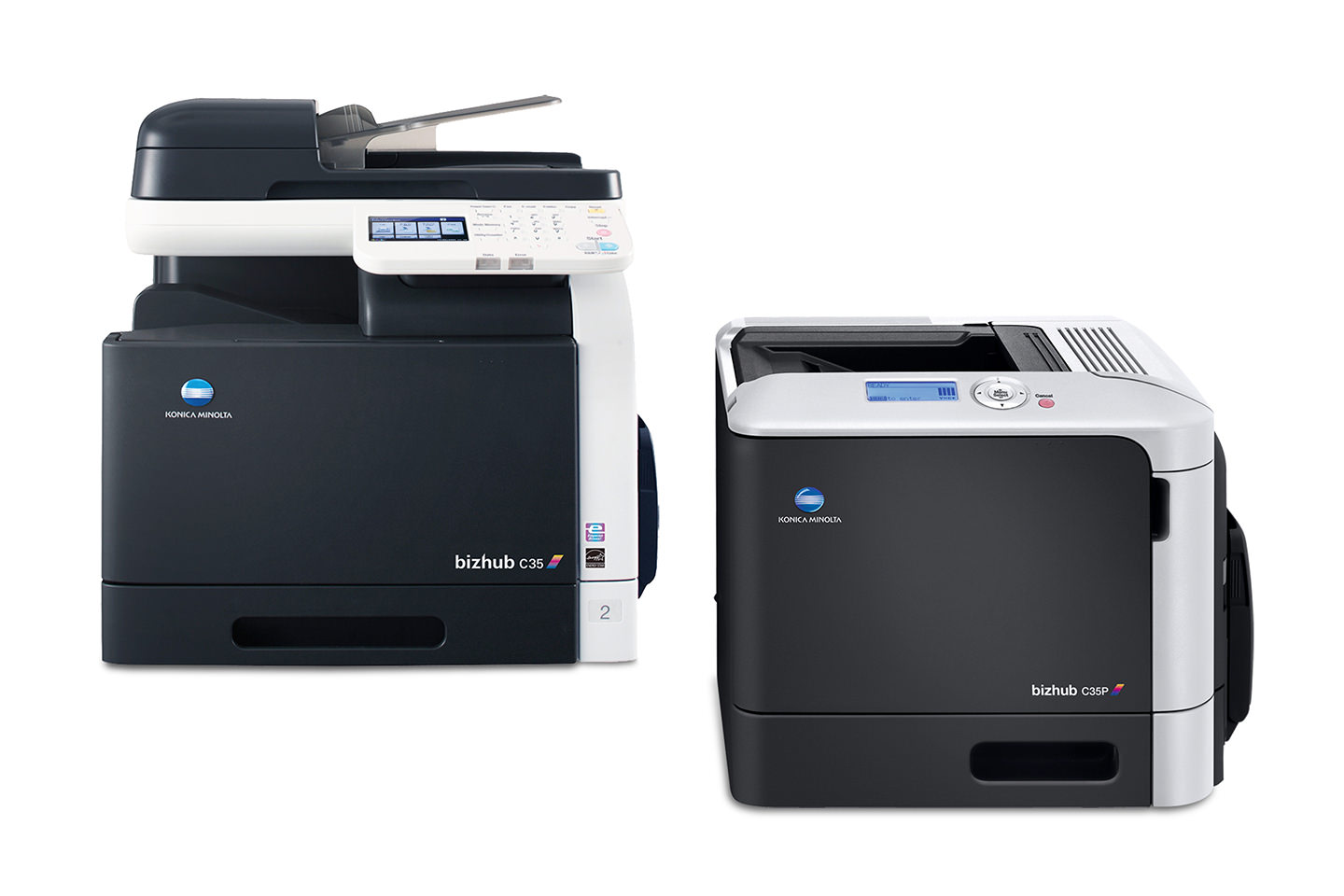 <Evaluation>
A smart and pleasant design is achieved through user interface (UI) optimized for work flow, consideration to Universal Design and intuitive operation.
Digital Color Press
[bizhub PRESS C6000 / C7000]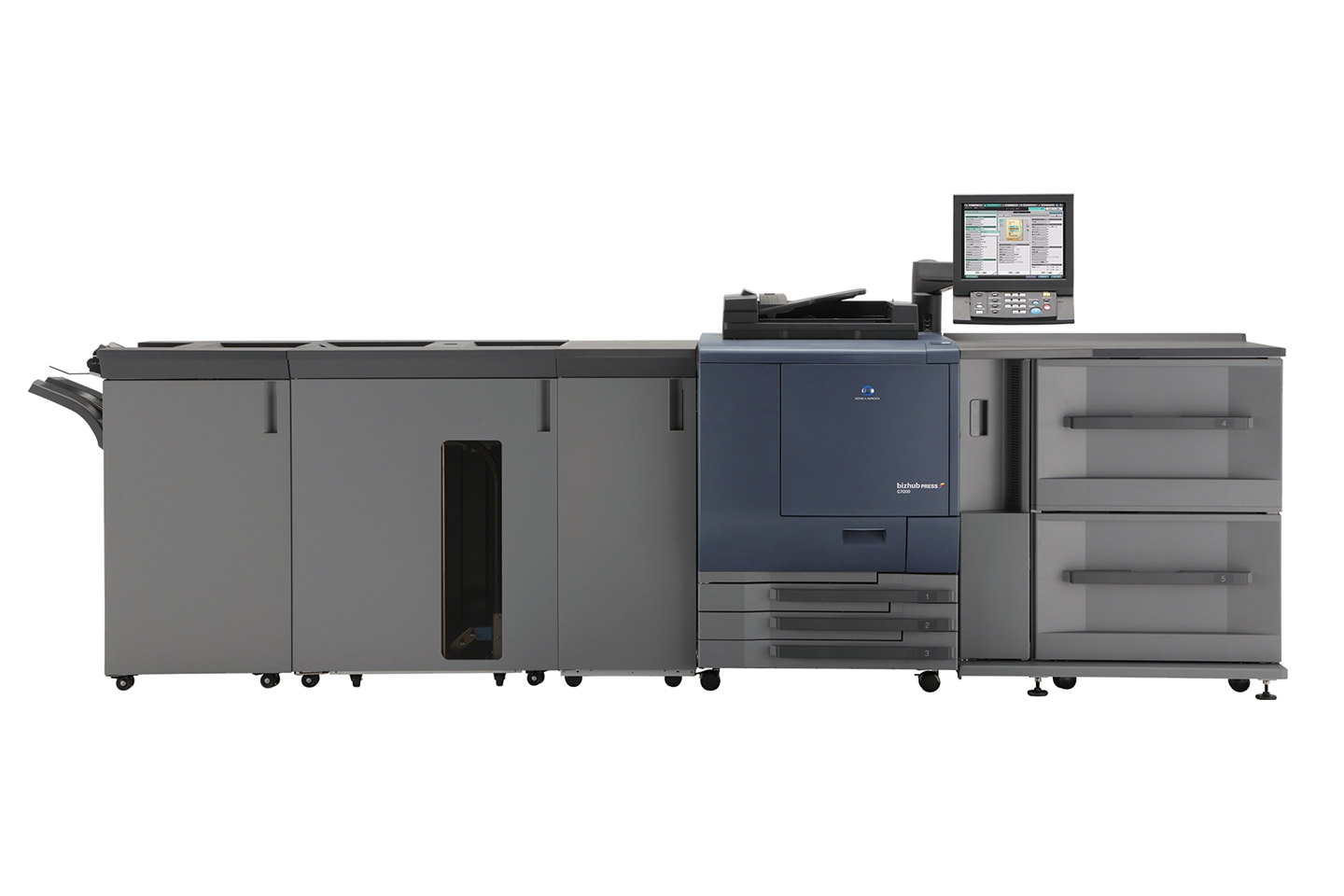 <Evaluation>
The substantial and delicate design, without fragility, is pleasant. Fine aesthetic consideration is given to the wide surfaces, details, coloring and exterior finishing. The interface is well-balanced between areas common with other bizhub PRESS models and areas unique to this model and expresses the designers' thoughts sincerely and straightforwardly.
Digital Color Press
[bizhub PRESS C8000]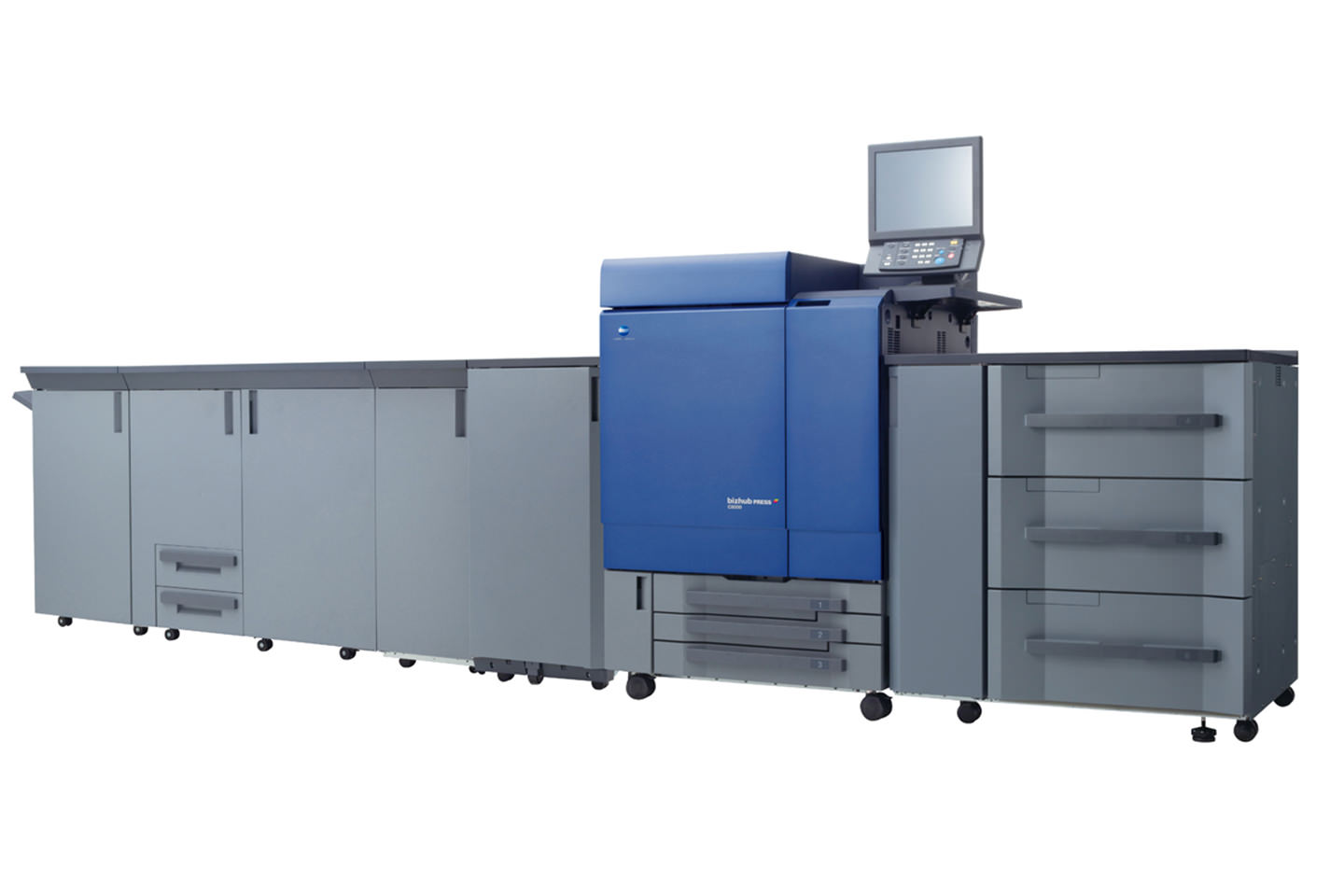 <Evaluation>
The simple and noise-free external appearance is achieved by making the projected engine part symbolic. The large self-standing touch-panel display that can be placed anywhere on the unit and the excellent GUI are easy to use. Overall the product is well designed with quality hardware and software systems.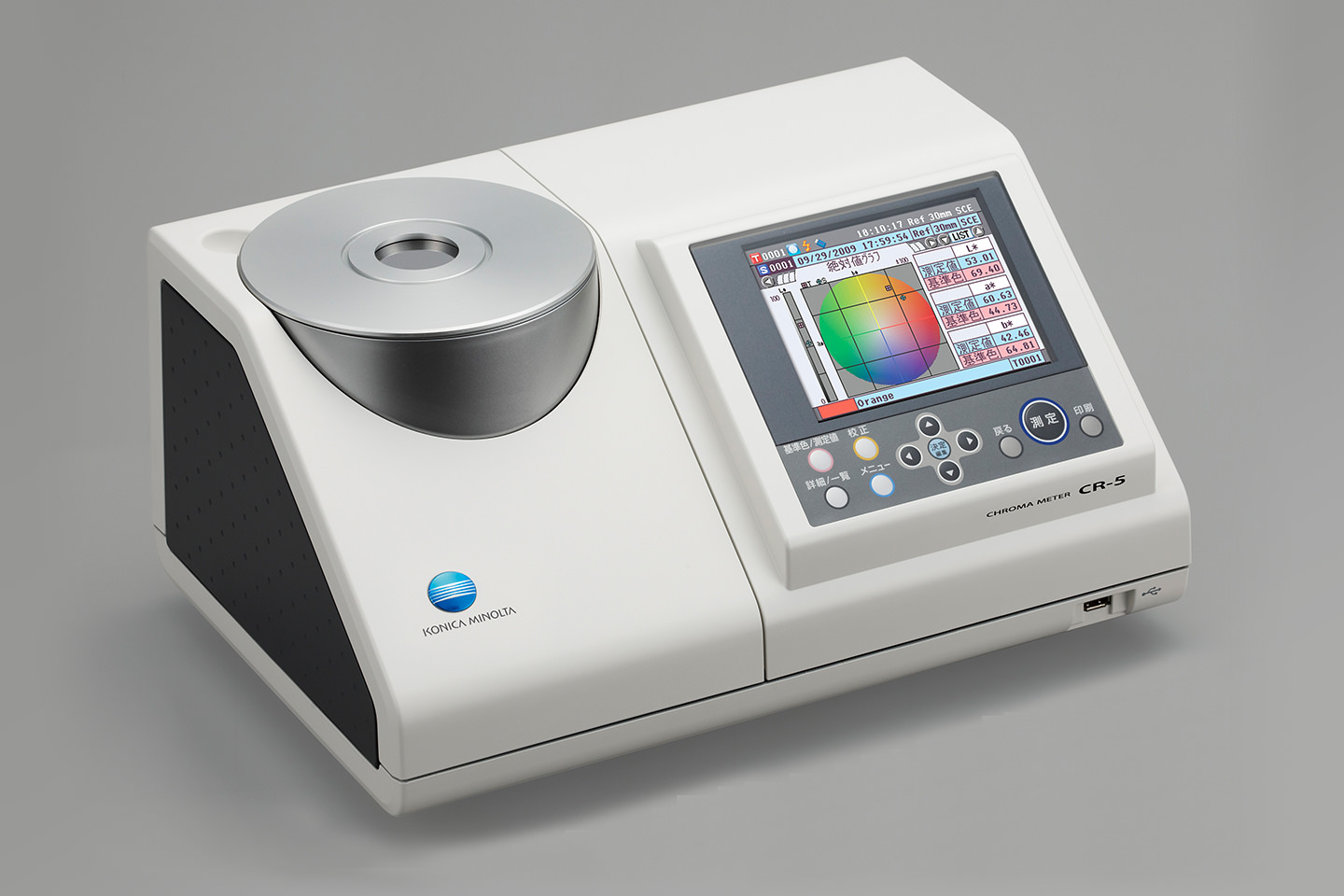 <Evaluation>
The CM-5 constructs the design framework based on easy-to-see display and easy-to-push angles of the controls. Ease of use and design features are excellently incorporated in the form, such as the measurement set position indicated as cylindrical stage which also works as a highlight of appearance design. By obtaining Color Universal Design certification with original UI (User Interface) display color setting that gives consideration to visibility for a variety of color perception types, the CM-5 raises expectation for the possibility for people of various color perception types to study colors.