2017 Award Winning Products
Multi-Angle Spectrophotometer
[CM-M6]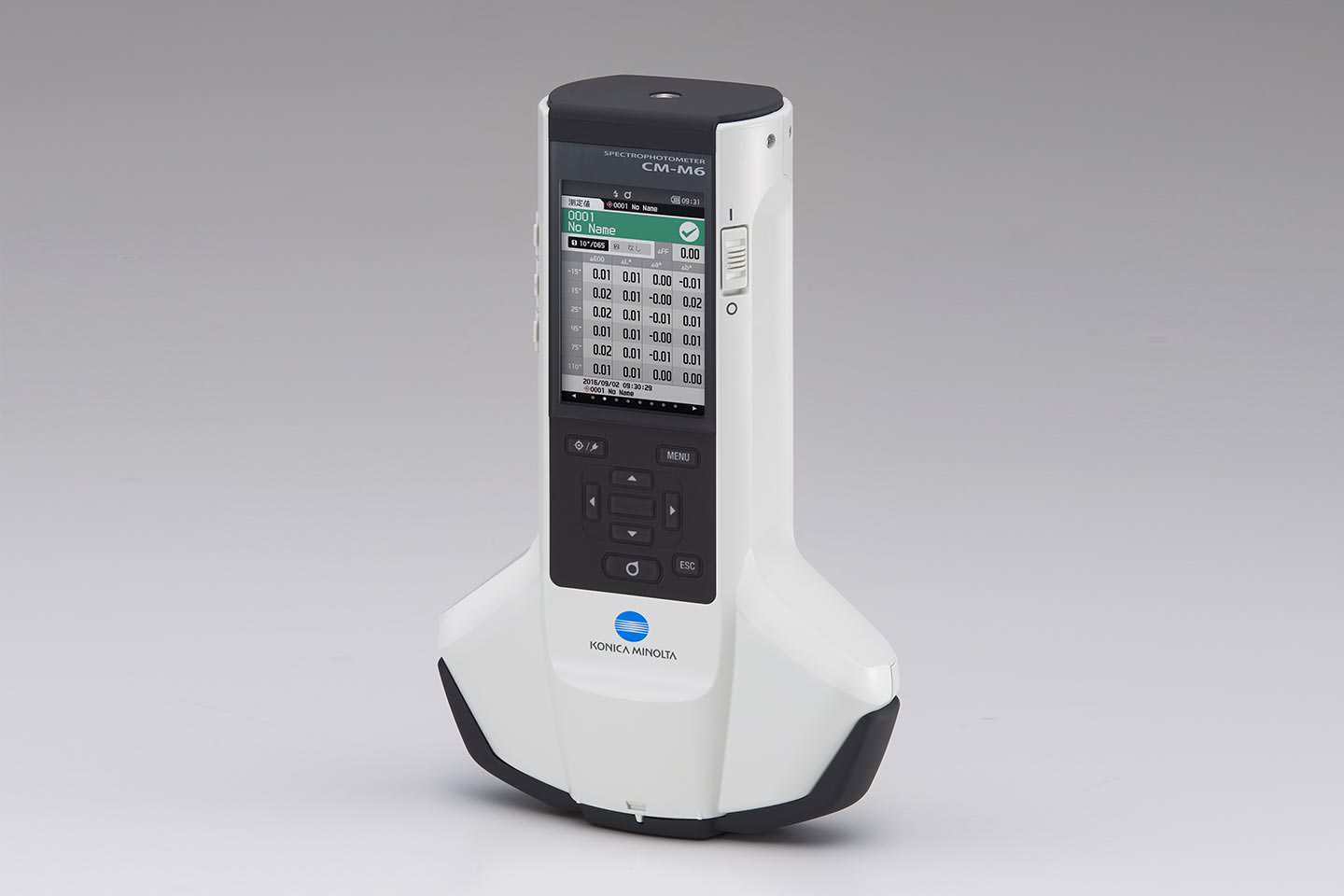 <Evaluation>
The product is precisely tailored to user needs for measuring the colors of automobile exterior parts. To ensure stable measurement of curved surfaces, Konica Minolta adopted a design that enables users to measure the object in any direction, and this approach is well reflected in the shape of the product. The ease of holding, the shape designed to avoid damaging the object to be measured, and Konica Minolta's original fonts all indicate the company's commitment to enhancing overall quality.
Wireless Digital Radiography System
[AeroDR fine]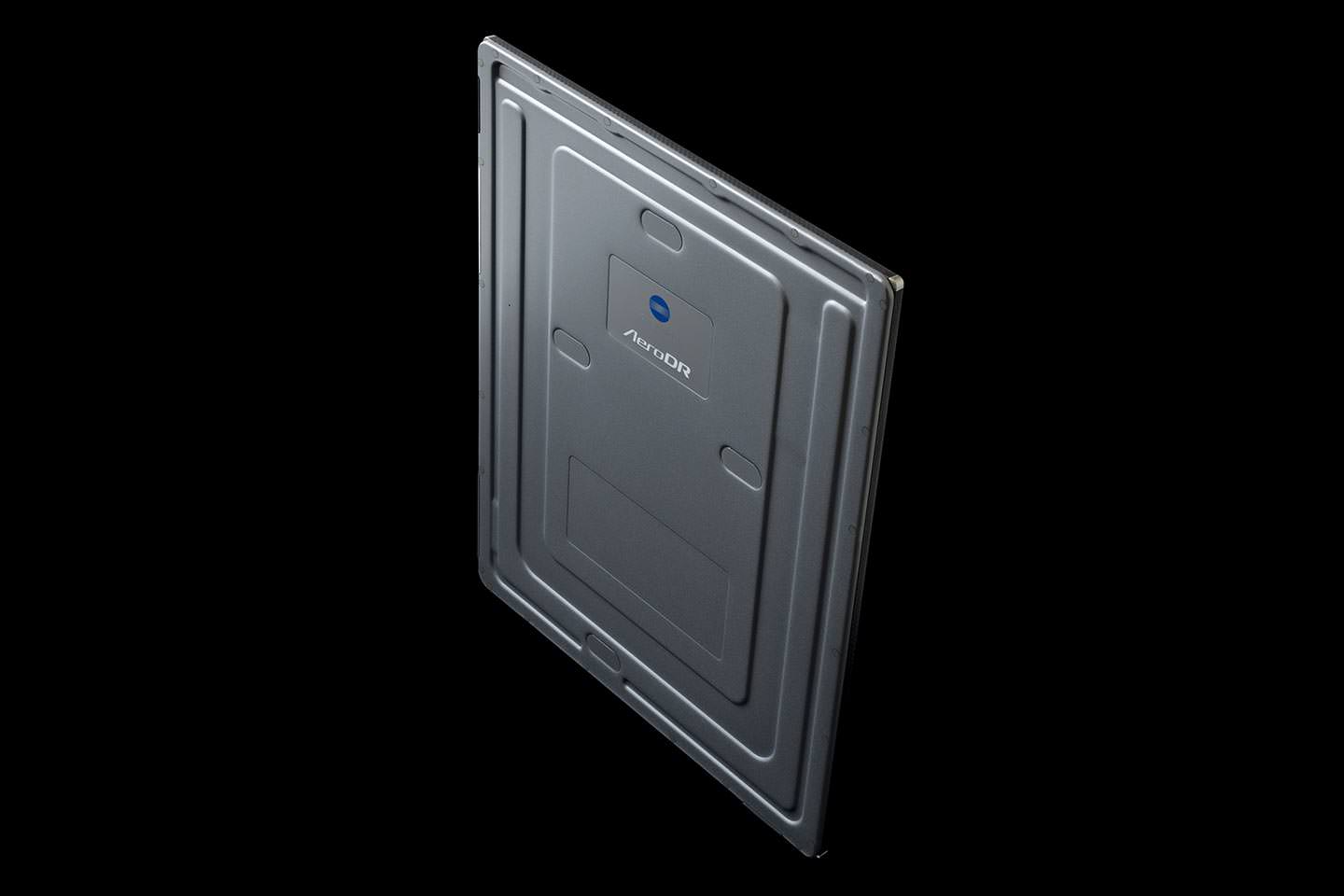 <Evaluation>
The product successfully balances the trade-off between high resolution, thinner body, and higher durability, with ease of handling at medical sites, by providing a recess along the edge of the body. This is surely the result of the designers' unceasing pursuit of perfection. Konica Minolta's effort to develop a product with excellent physical characteristics such as functionality and durability, combined with user friendliness such as ease of use and sense of security, is worthy of this award.
Planetarium Projector
[Infinium Sigma]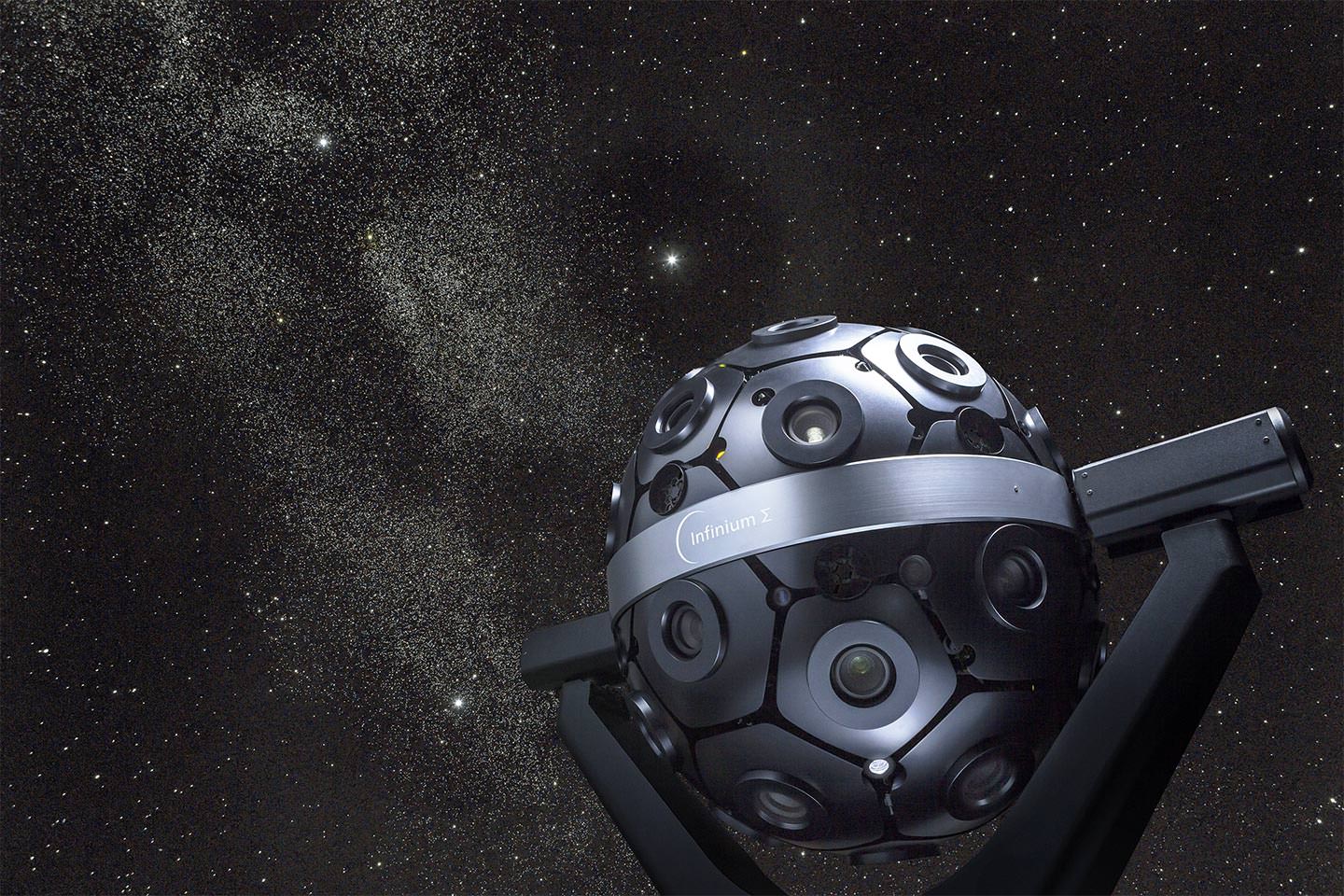 <Evaluation>
The product uses 32 separate star plates for projection—it adopts mathematically-stable 32 star plates, consisting of 20 hexagonal plates and 12 pentagonal plates. The result is greater orderliness and stability of the structure which is compatible with design principles. Components with a rigid texture are combined with high accuracy through thick joints, which gives an impressive appearance to the machine which is designed to visualize the elements and orderly structure of the universe, celestial bodies, and stars.
Planetarium
[Konica Minolta Planetarium "Manten"]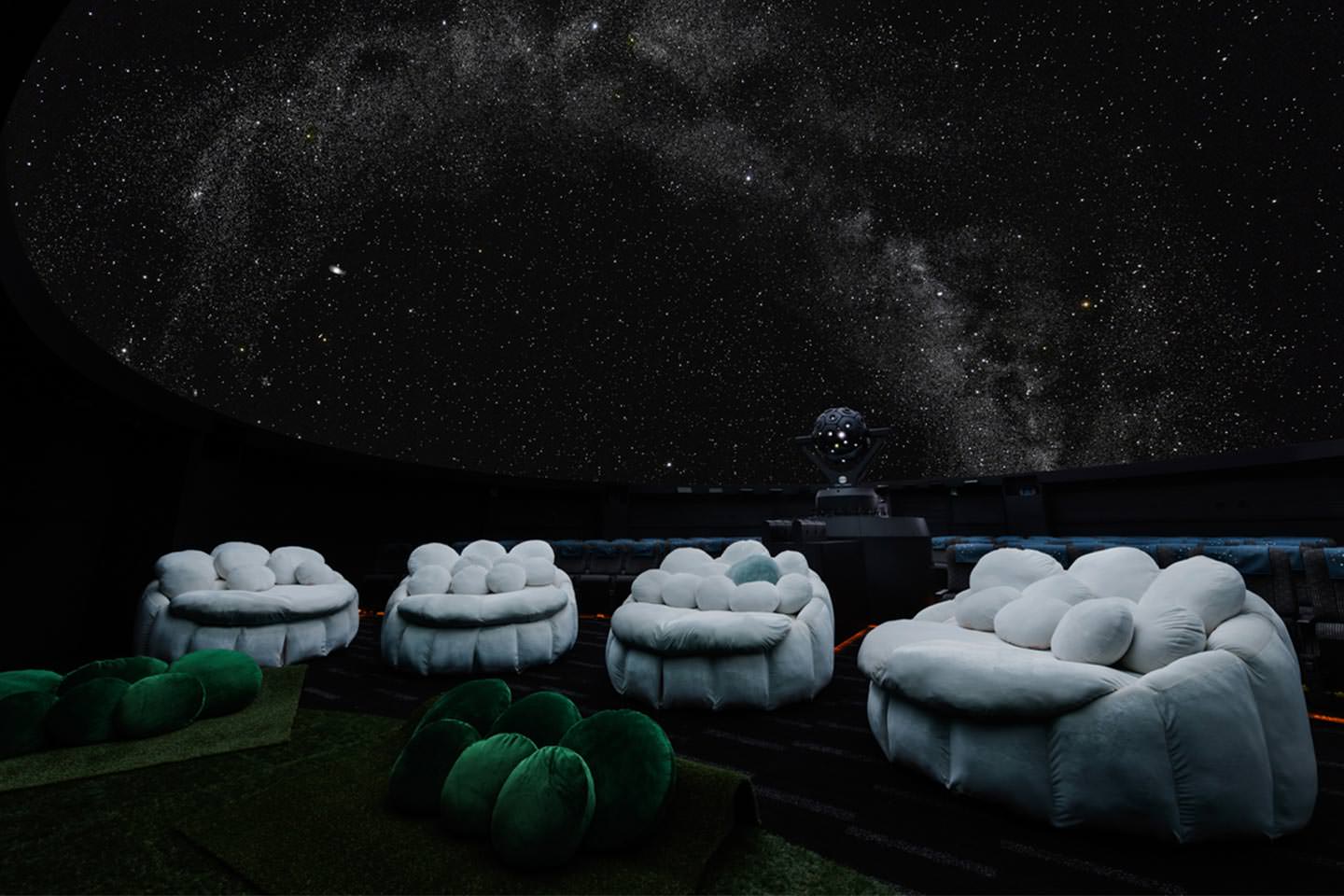 <Evaluation>
A planetarium can be a venue that enables modern people, living a hectic life amid a flood of information and technology, to regain the original rhythm of life. MANTEN reminds us of the possibility of a planetarium as an oasis for modern people.
Care Support Solution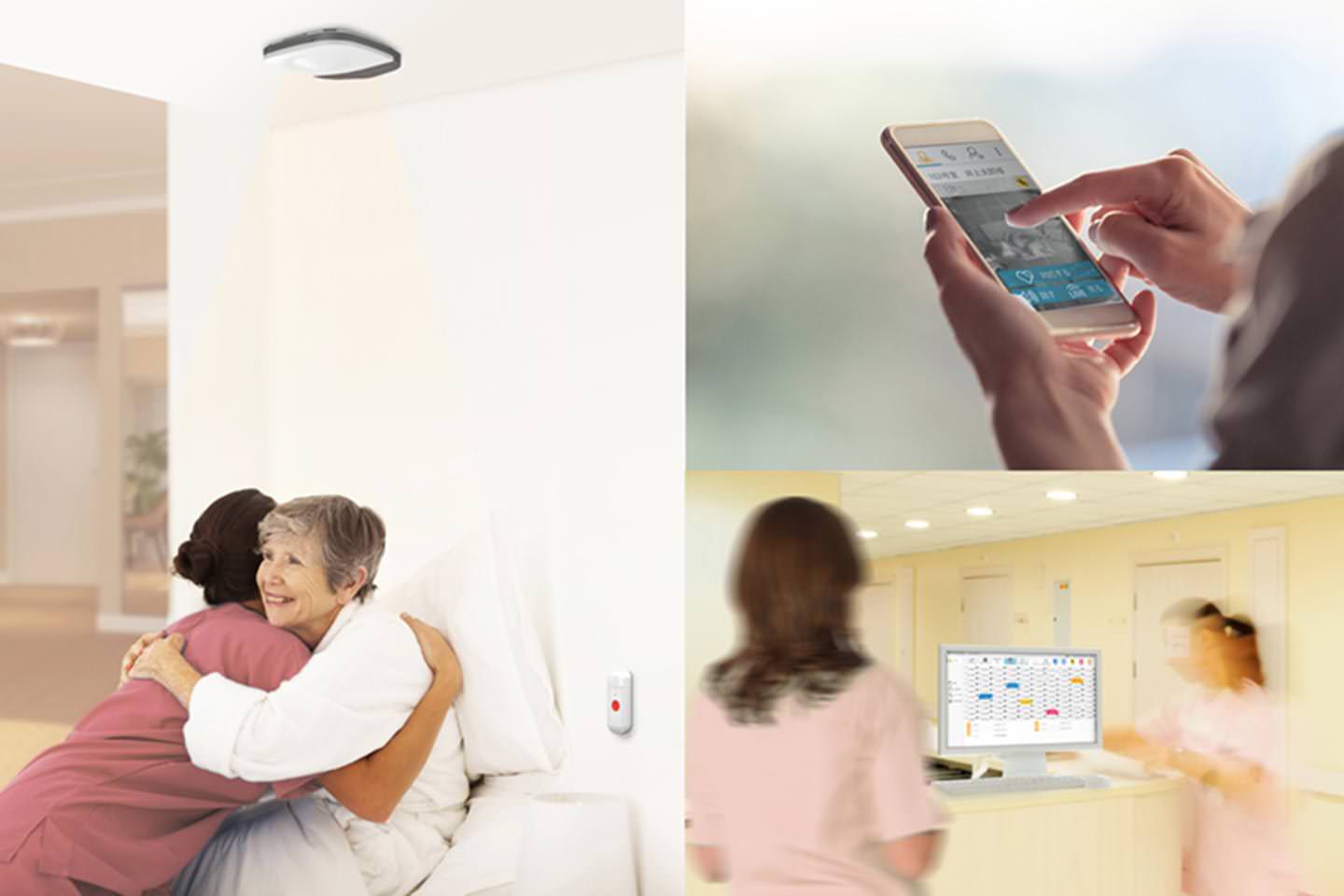 <Evaluation>
In Japan, the population is aging more rapidly than in any other country in the world, creating an urgent need to develop efficient caregiving services. Ways to reduce the workload of caregivers and increase their work efficiency to compensate for the shortage of workers are being explored. In developing the Care Support Solution, Konica Minolta investigated carefully to the needs of caregiving facilities, and appropriately distinguished between tasks that can be left to the system and tasks that only human staff can provide. The result is a sustainable care service with less stress on both caregivers and care recipients.
We hope such advanced care services will be made more widely available so that Japanese society will be the world's most friendly for the elderly.
Machine Design Award 47th

Multi-Angle Spectrophotometer
[CM-M6]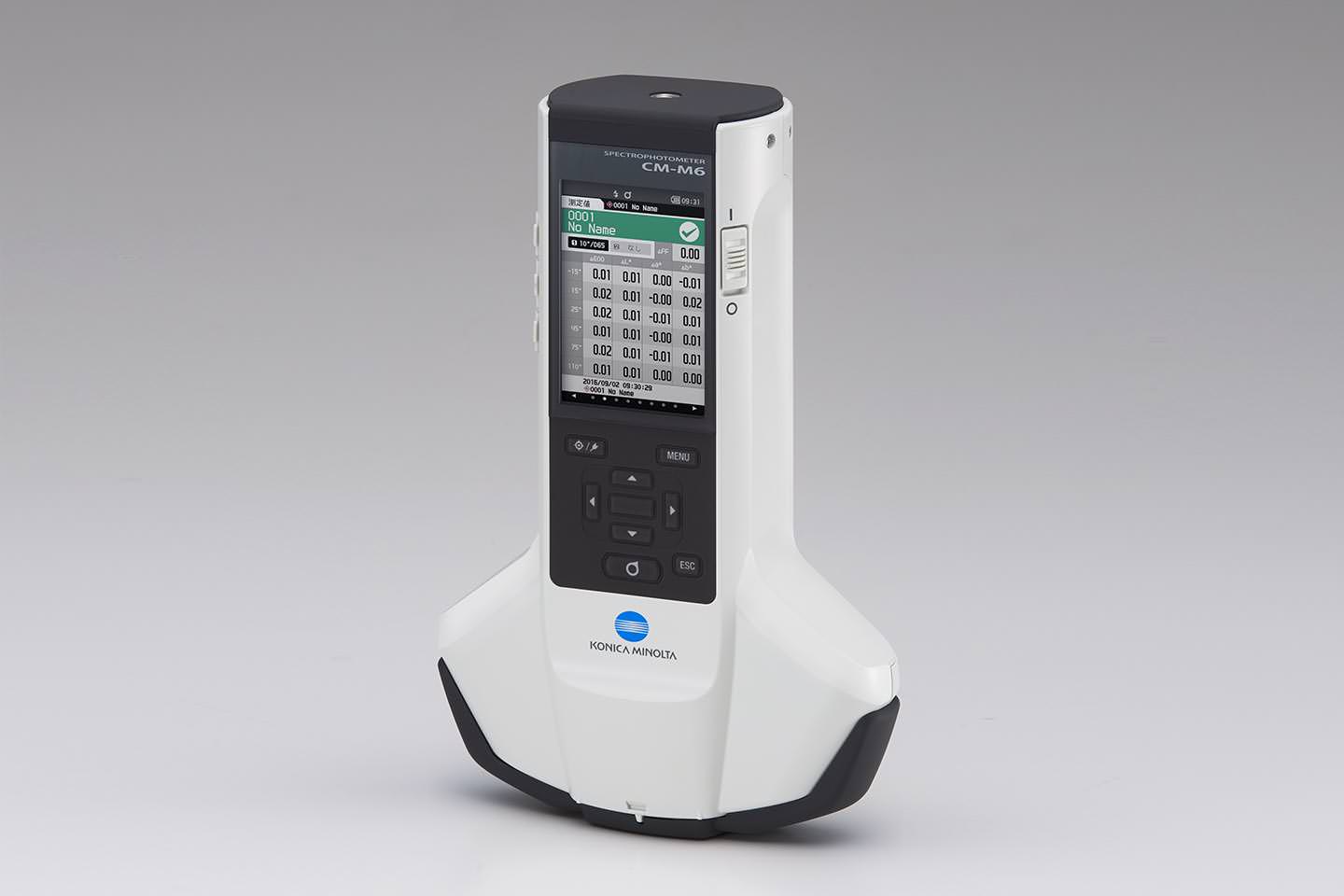 <Evaluation>
The product holds the promise of helping explain sensitivity evaluations in the evaluation of metallic and pearl paint colors that look significantly different depending on the angle from which they are viewed. The company built a highly refined graphical user interface (GUI) that provides excellent visibility and intuitive operation with a focus on screen displays that meet user needs, smooth interoperation with color management software, and visual consistency. The product, which was developed in response to the wishes of the automotive industry, exhibits a high level of refinement that satisfies the development concept.
iF Design Award 2018

Multi-Angle Spectrophotometer
[CM-M6]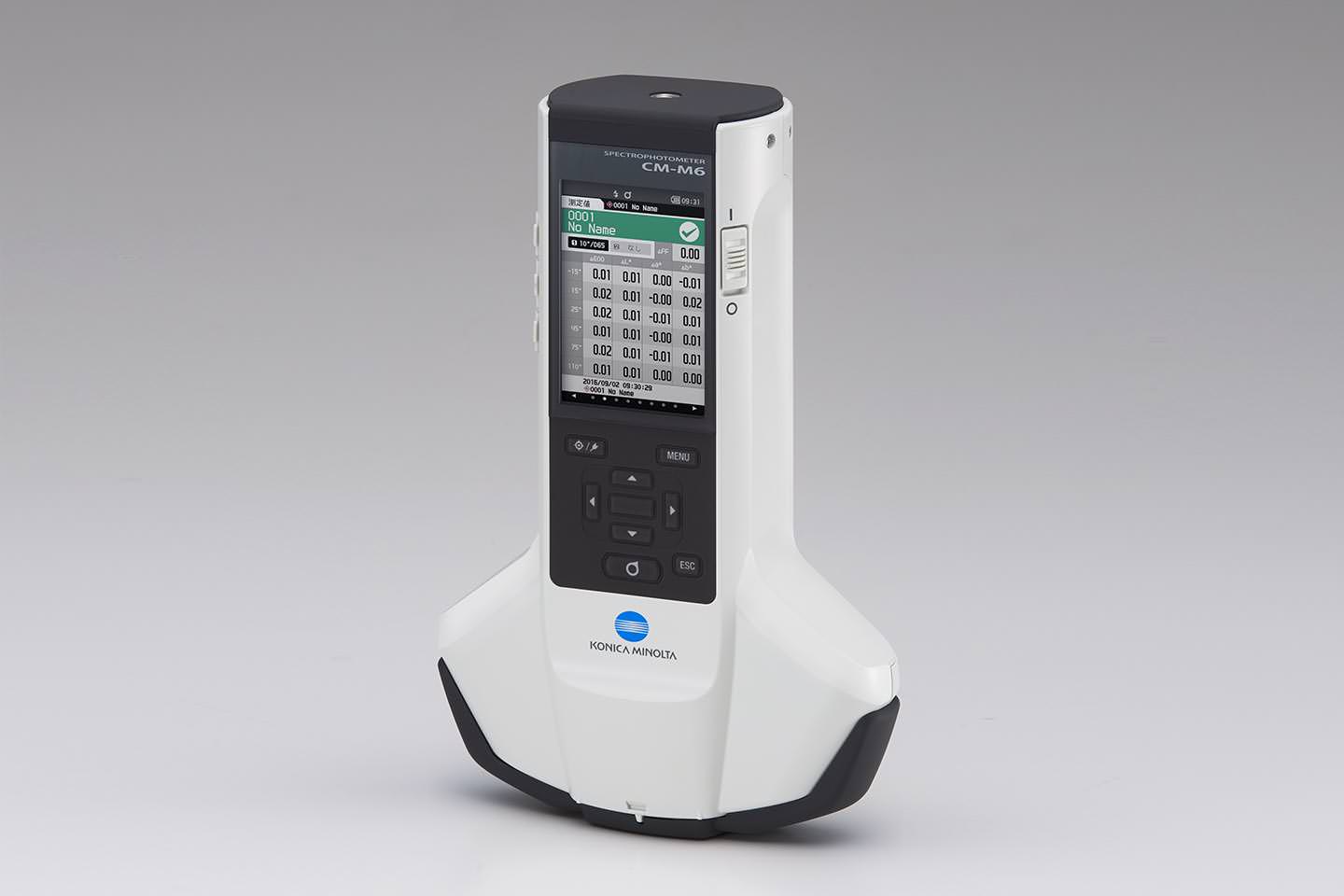 <Description>
This 6-angle spectrophotometer was developed for metallic and pearlescent automobile paint. The new double-path optical system and contact component fit curved surfaces for stable measuring of paints whose reflectivity depends on the angle. Compact and lightweight, it supports one- or two-handed use for easy repeated measuring from multiple angles. Added measurement buttons are operable with either hand. The 3.5-inch color LCD displays measurements to be checked at a glance based on user needs. The screen rotates with the direction of use. Smooth integration with color management software and diagnostic functions improve the overall UX.​