2020 Award Winning Products
A3 Color Multifunction Printer
[bizhub C650i/C550i/C450i]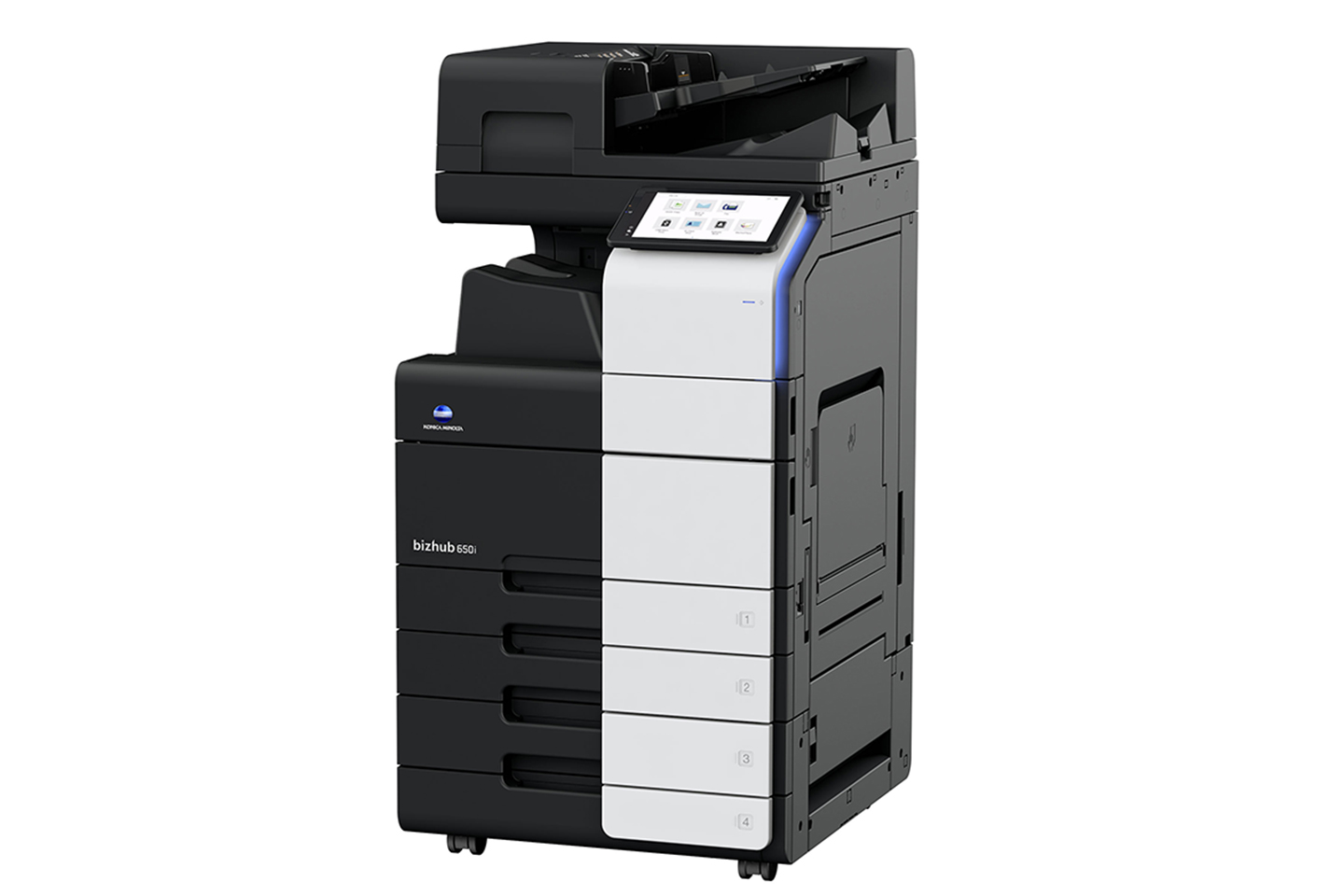 <Evaluation>
This series of high-end MFPs is characterized by Konica Minolta's unique "INFO-Palette" design, a vertical white section on the machine body that symbolizes its role as a touchpoint for various office services, which adds to the brand value across the series. With its independent applications, selectable operation screen displays, and customizable user interface, this series can meet a wide range of user needs.
Digital Color Printing Systems
[AccurioPress C14000/C12000]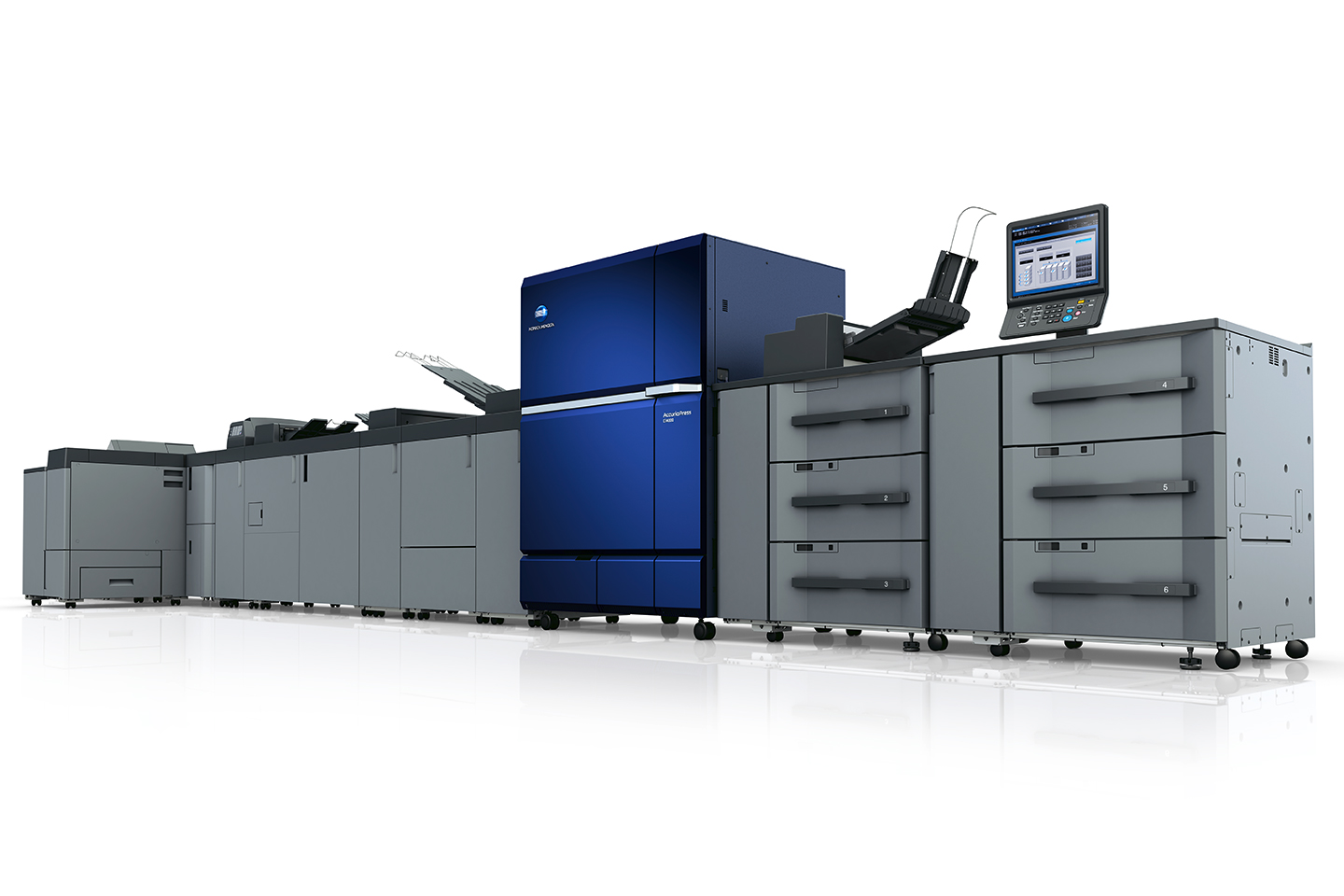 <Evaluation>
These systems are characterized by the accent lines that go with the horizontal line of the machine top cover equipped with the paper feed and delivery units, which gives a sense of uniformity, and by the exterior design that matches the appearance of the company's conventional models. Inside, toner bottles are arranged vertically and large handles are provided, reducing the workload for users. While incorporating automation technology that boosts quality and productivity, these systems only occupy the same footprint as their predecessors. The higher print quality, faster printing speed, less manual intervention and greater ease of use also enhance the efficiency, quality and quantity of commercial printing.
Communication service for care facilities
[HitomeQ Connect]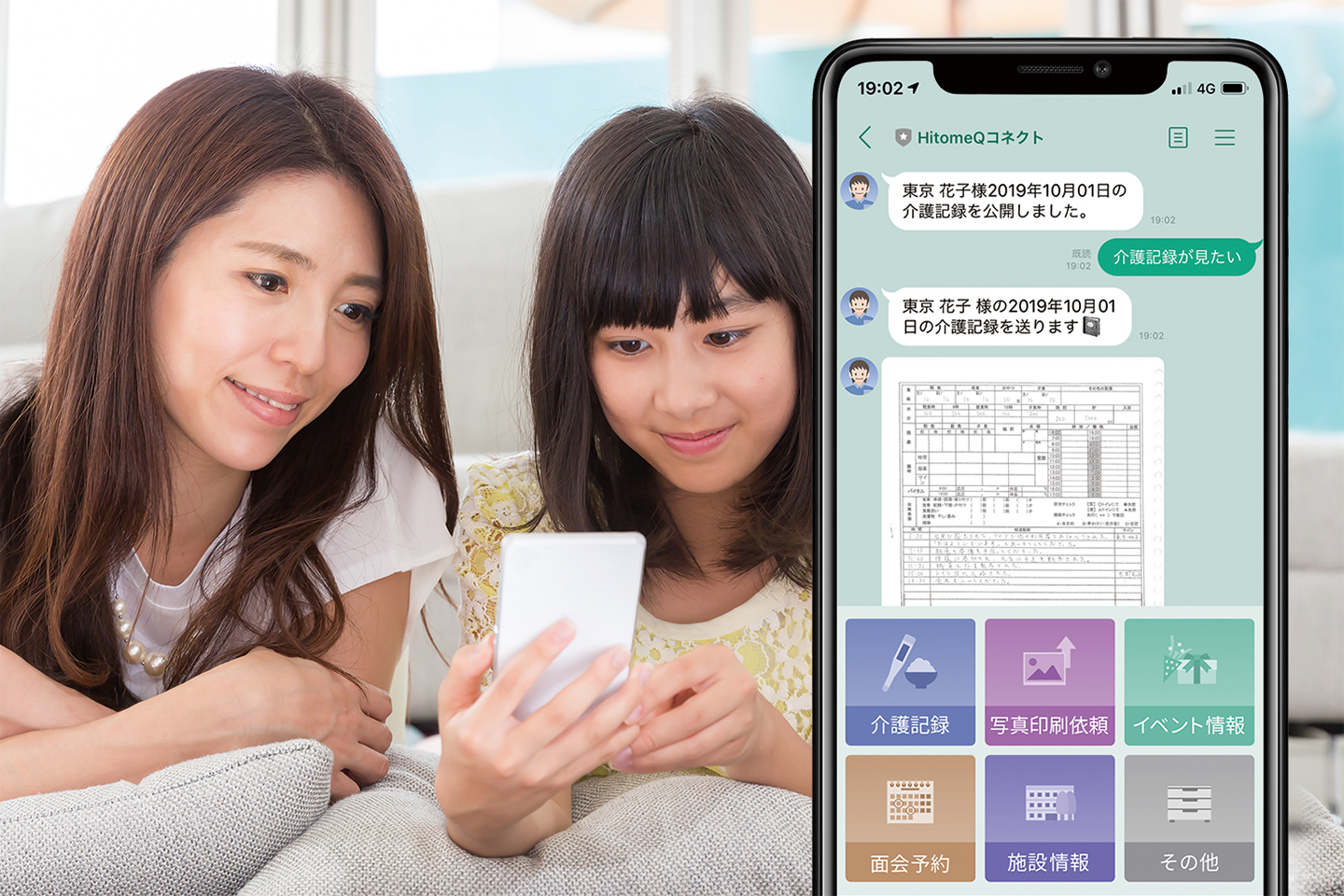 <Evaluation>
Design can help key social issues, in this case the problem of elderly care. This service tackles the sensitive issues of how family members can keep in touch with their older relatives. Good communication of personal and health data is handled in a neat and easy-to-use manner, it works both for healthcare professionals, patients in care and family members.
Lifestyle-related body odor awareness-raising project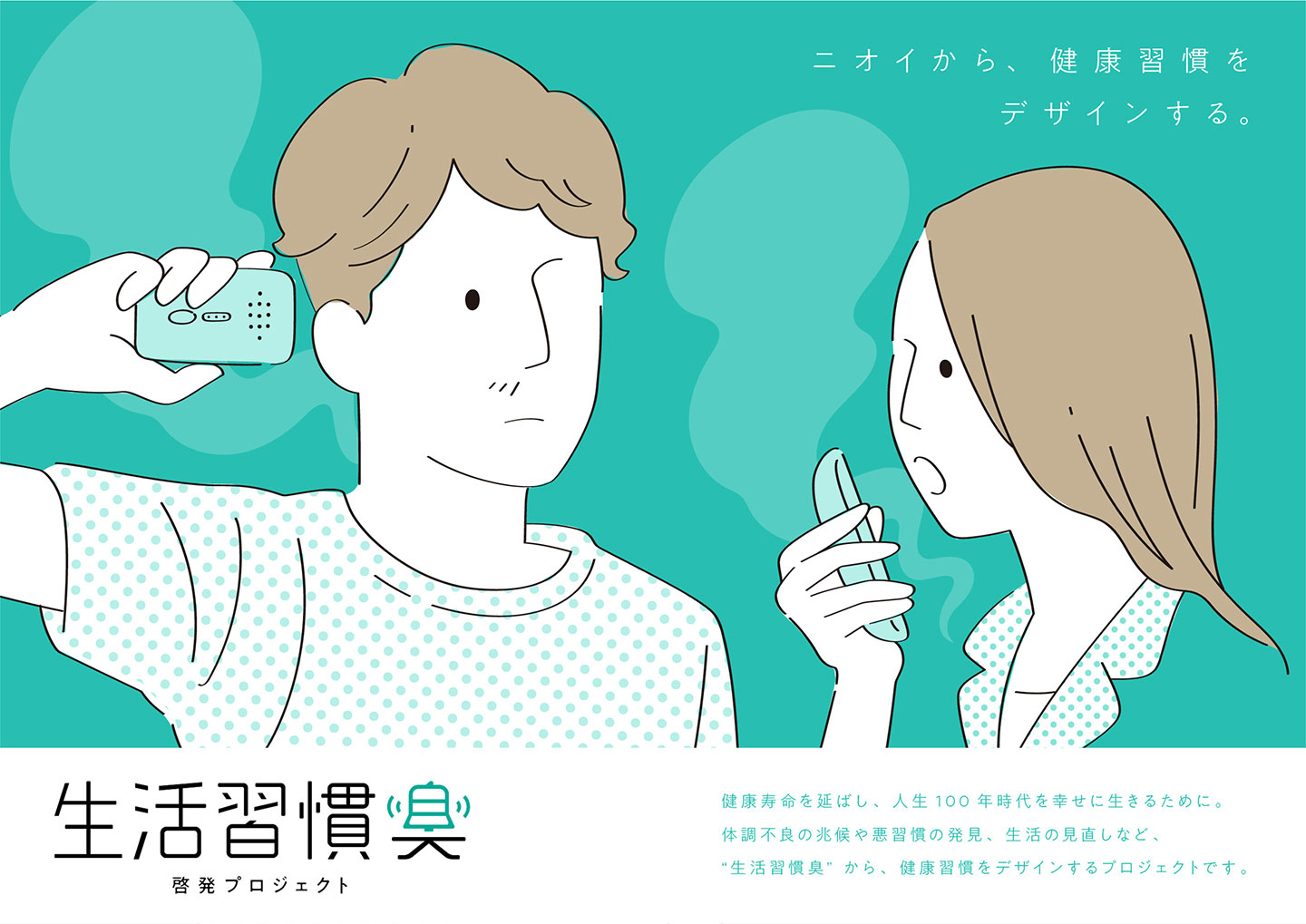 <Evaluation>
This project aims to encourage a healthy lifestyle by helping users detect what the project calls "lifestyle-related odors," which means the change of body odor caused by an unhealthy lifestyle that users themselves cannot easily notice. In this project, Konica Minolta aims to contribute to longer healthy life expectancy by working with several other companies while using its sensing device. This project is highly significant, especially in light of preventive medicine which is growing in importance in Japan. This project was selected for the award as it was launched not to promote the company's products, but more importantly, to continuously encourage people to change their lifestyles permanently.
IDEA 2020

the all-in-one IT platform
「Workplace Hub」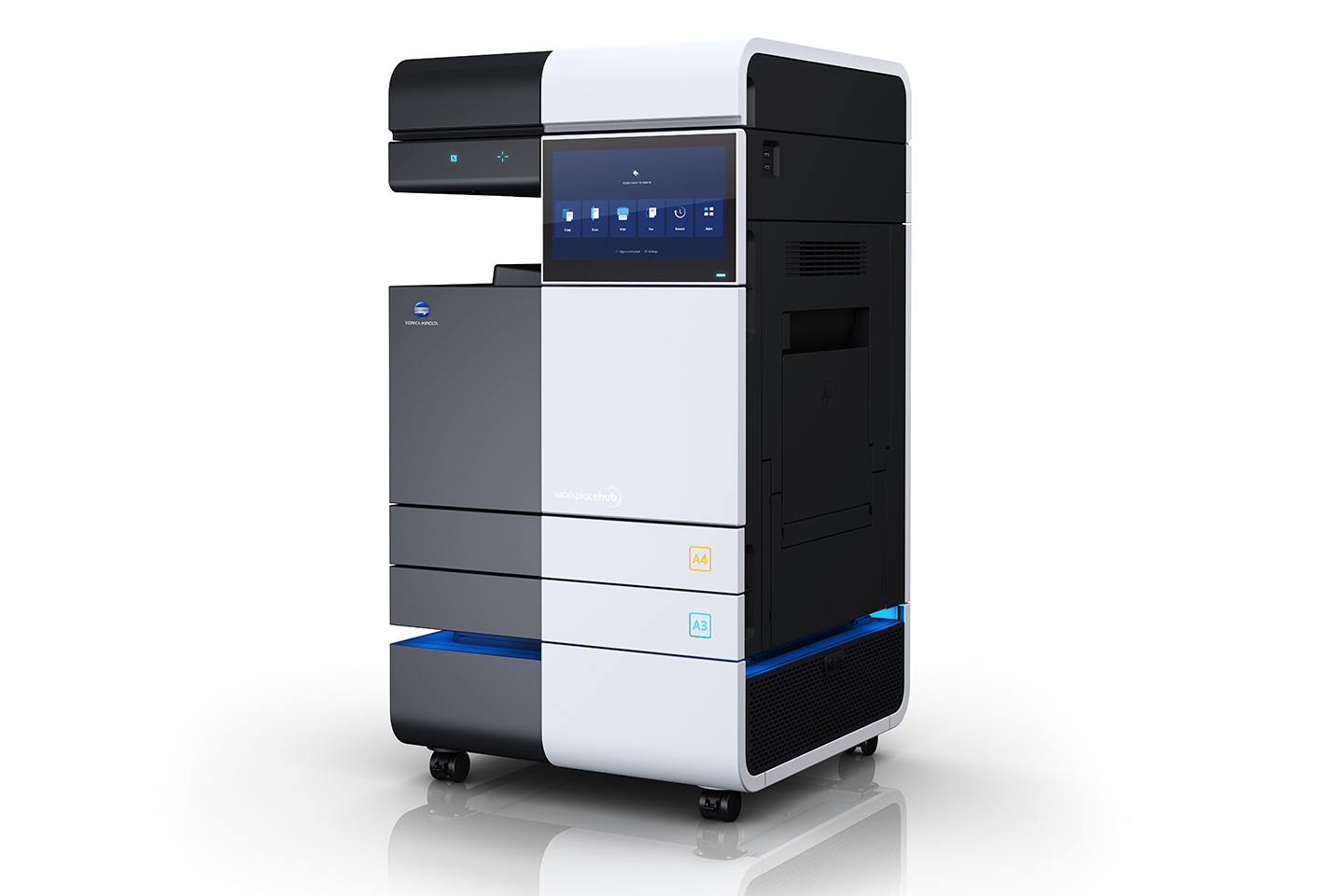 The Innovative Integrated Platform Designed to Evolve Traditional MFP's into Next Generation IT
Workplace Hub is a DX (digital transformation) service that combines a variety of applications required by customers, with IT infrastructure services, MFP capabilities, and maintenance and operations support. This allows customers to free themselves from paper documents, places where they work, and complicated IT management operations; simplifying their IT. In addition, the solution promotes a "one-step ahead" work style, creating a safe and secure remote work environment that is protected by world-class security. Workplace Hub also has an innovative design that transcends the boundaries of traditional MFPs to house a bespoke Hewlett Packard Enterprise Gen 10 Server, and uses a large touch-screen and unique lighting system to make the product stand out in any office.
A3 Color Multifunction Printer
[bizhub C360i/C300i/C250i]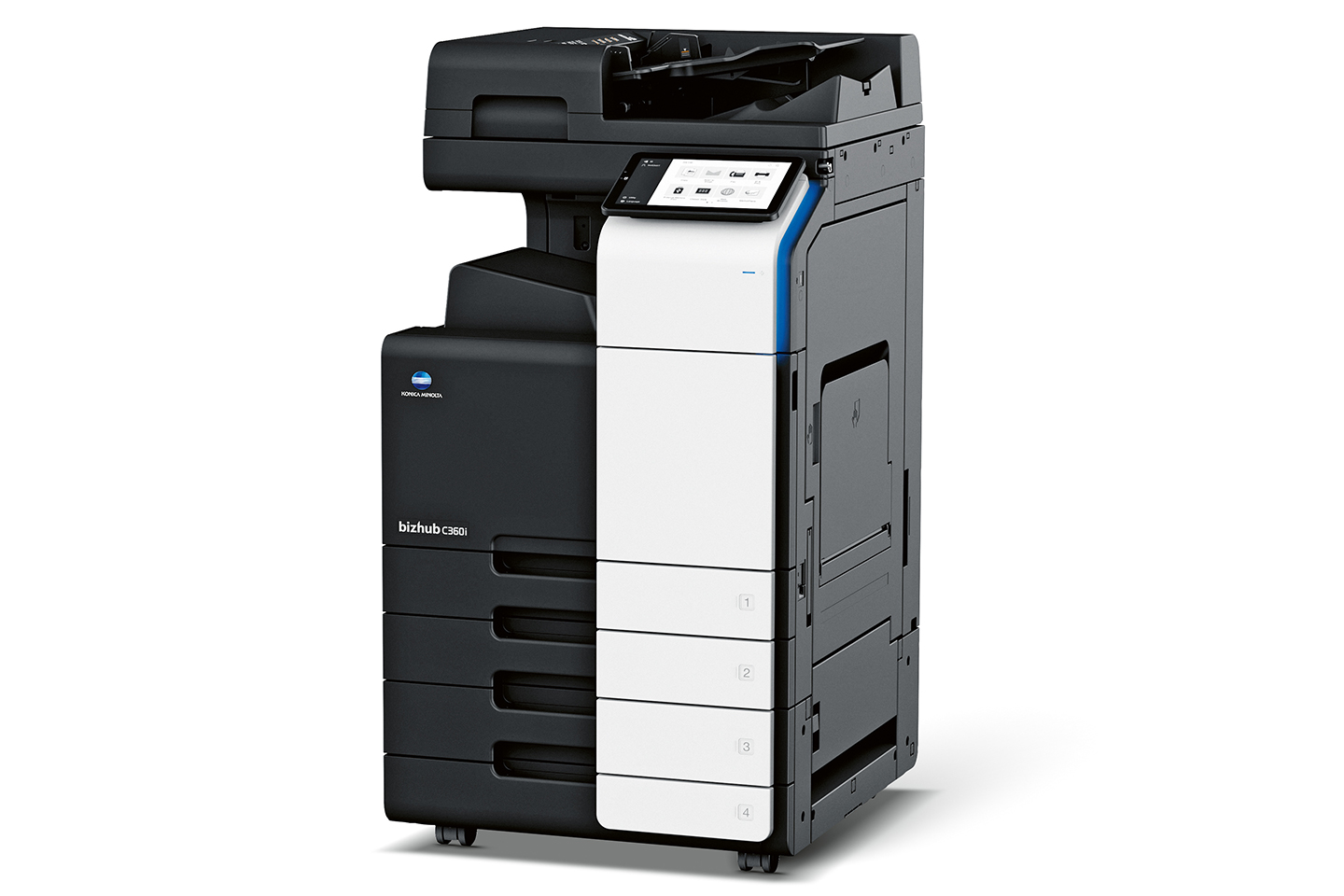 New-Generation MFP to Enhance the Creativity of Office Workers
Konica Minolta's bizhub i-Series offers a sophisticated design with functionality and operability appropriate for a new generation series that supports the intelligent connected workplace and more sophisticated IT security functions. These A3 color MFPs represent the new-generation MFP bizhub i-Series that are a key part of the digital transformation of businesses. The devices support new work styles and efficient IT utilization through a redesign of the operation panel from the ground up, based on research about the functions that are most important to users. The operation panel offers an intuitive and easy-to-understand user interface, with preferred functions now accessible with fewer touches. All other i-Series models, both color and monochrome, are based on this award-winning design.
2020 China Red Star Design Award

A4 Color Multifunction Printer
[bizhub C3350i/C3300i]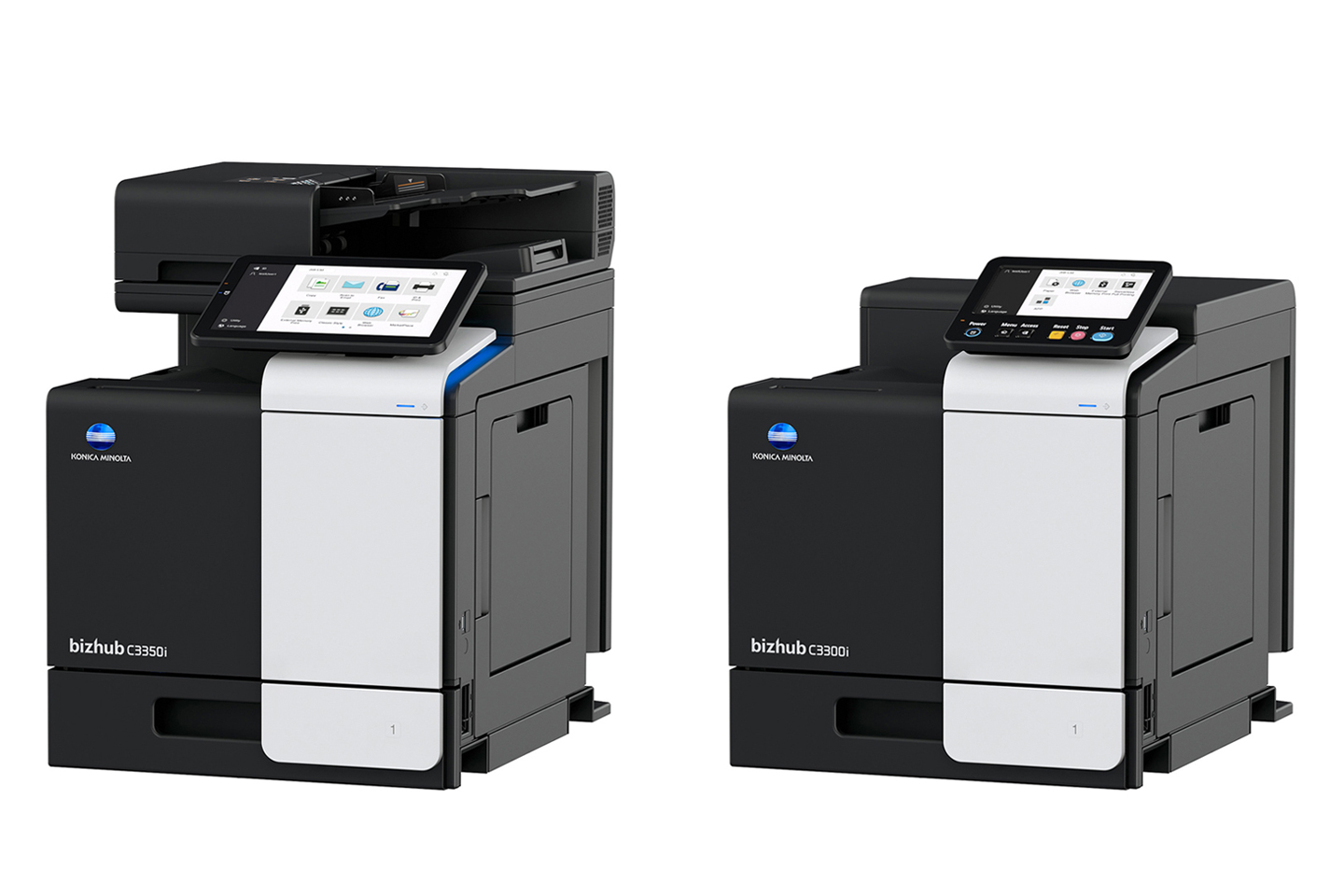 <Feature of the design>
To launch this next-generation MFP series, Konica Minolta redesigned the functionality and other details of its predecessor series to incorporate the same operability as the higher-end A3 MFP series in a compact body.
<Features of the product>
This A4 color MFP series was developed as the bizhub i-series by changing the entire range of predecessor MFP models. The series features an intuitive and ease-of-use operation panel, and enhanced cloud connectivity that facilitates access to advanced IT services.