2021 Award Winning Products
Gas Monitoring Solution​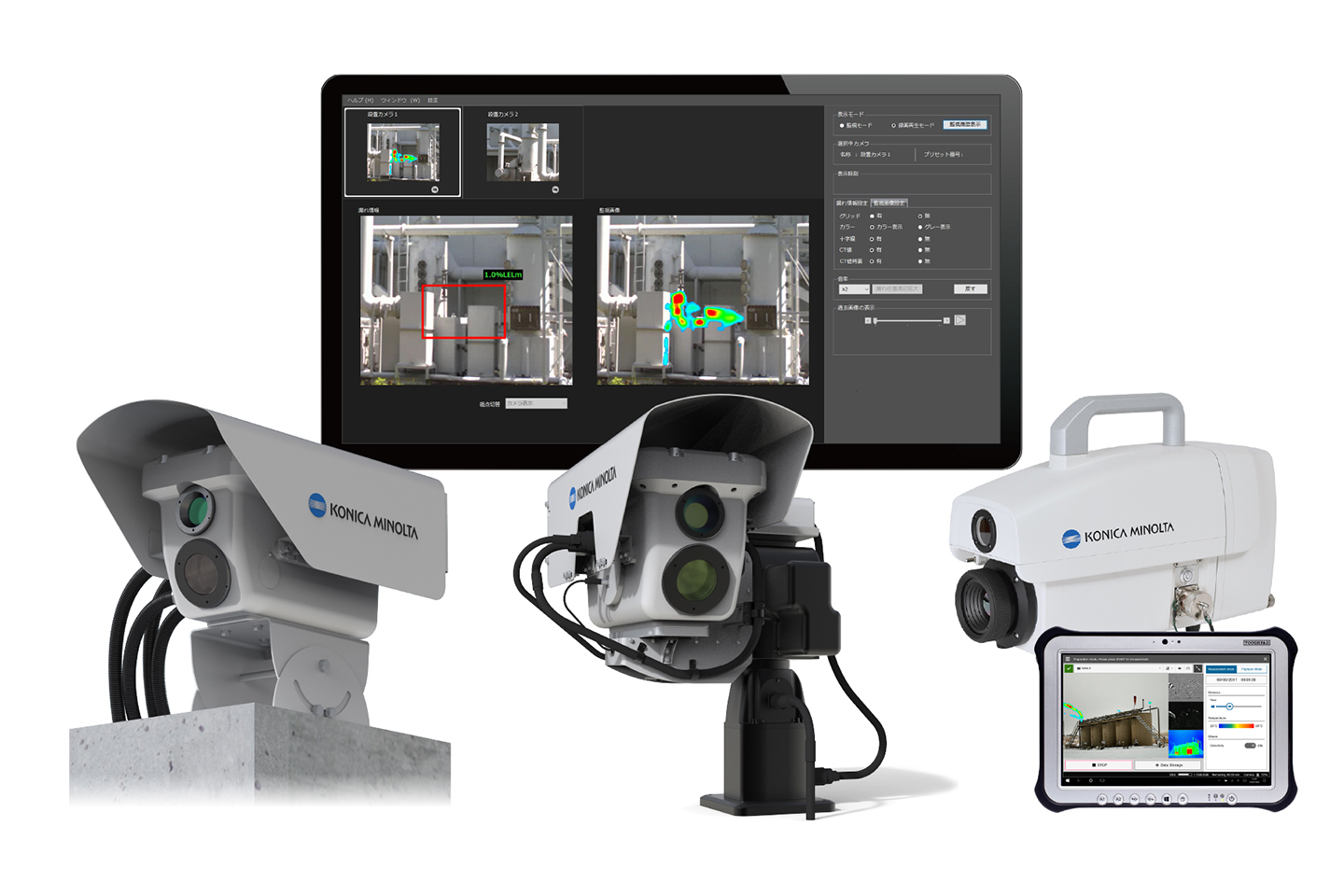 <Description>
This Gas Monitoring Solution assists in the prevention of gas plant fires that could lead to significant damage. Its clear visualization of flammable gases enables early detection of potential gas leaks through continuous monitoring and ensures safety during on-site inspection work. Users can combine fixed-type camera and portable camera as required to optimize maintenance workflows.
VS1 Patient Monitoring System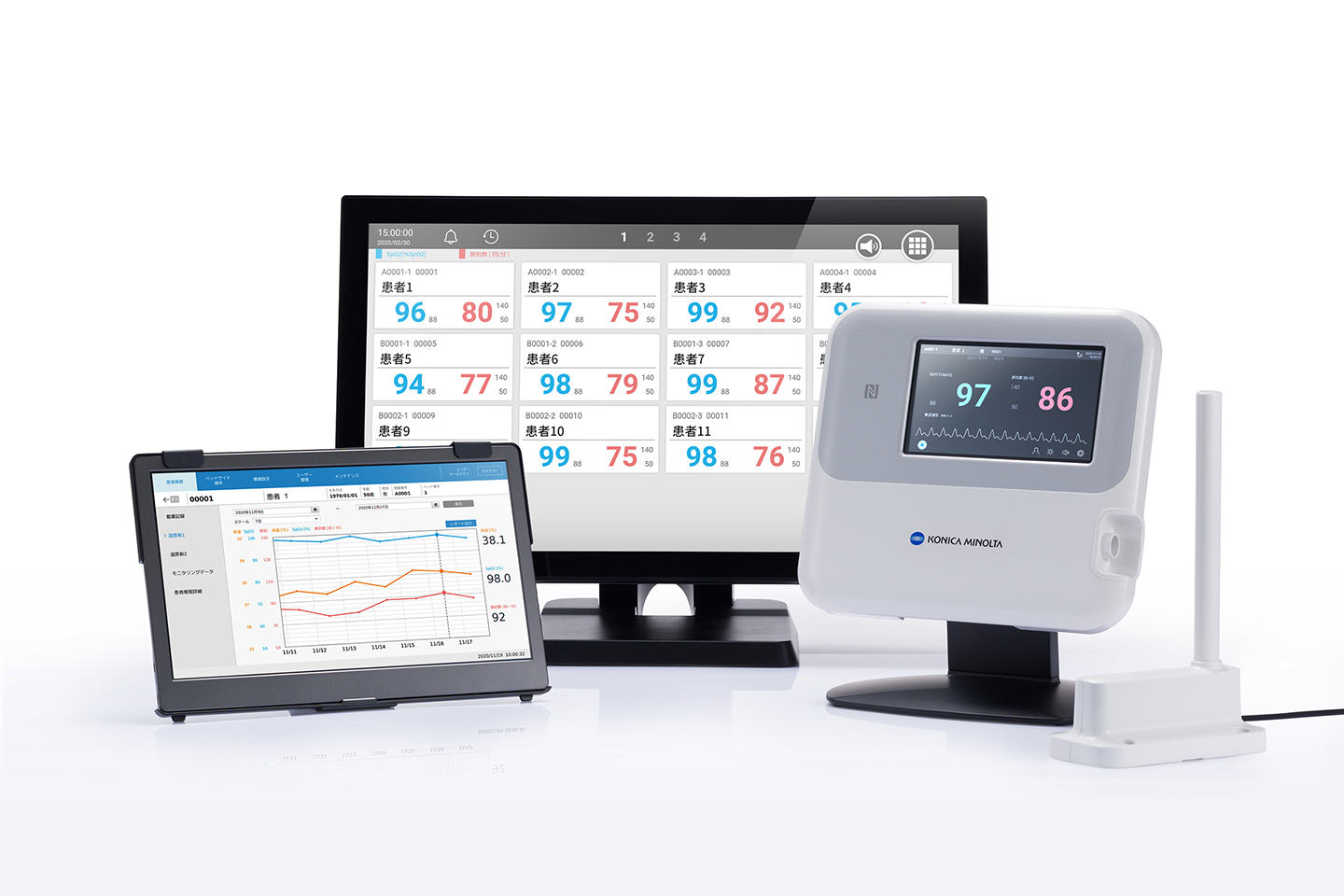 <Description>
The VS1 reduces strain on medical systems through improved efficiency and safety for healthcare workers treating patients with infectious diseases by enabling continuous remote monitoring of vital signs such as oxygen saturation and pulse rate from nurse stations. Body temperature, blood pressure and other bedside measurements can also be managed centrally as part of patients' nursing records.
German Design Award 2022 Winner

A3 Color Multifunction Printer
[bizhub C360i/C300i/C250i]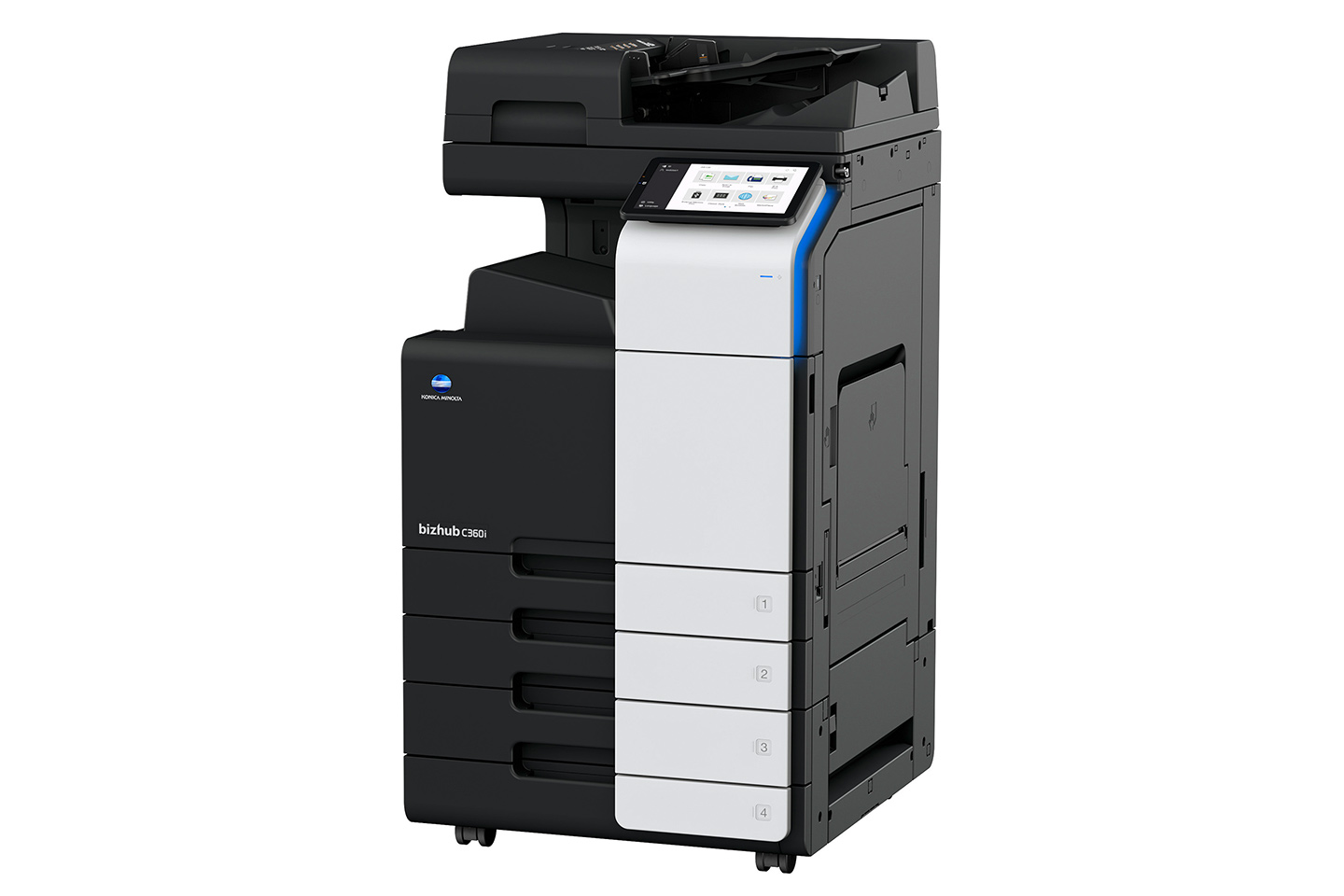 <Description>
The Konica Minolta »bizhub C360i« series is part of the next generation of multifunction printers. It makes office work easier, safer and faster through simple operation and high-quality performance. The sleek design features curved edges, stylish lighting, a raised white section and an operation panel with a tiltable screen. Users can also customize the home screen to work the way they do and enjoy seamless operation through the modern smartphone-like interface.
Color Multifunction Printer Series
[bizhub C4050i/C3350i]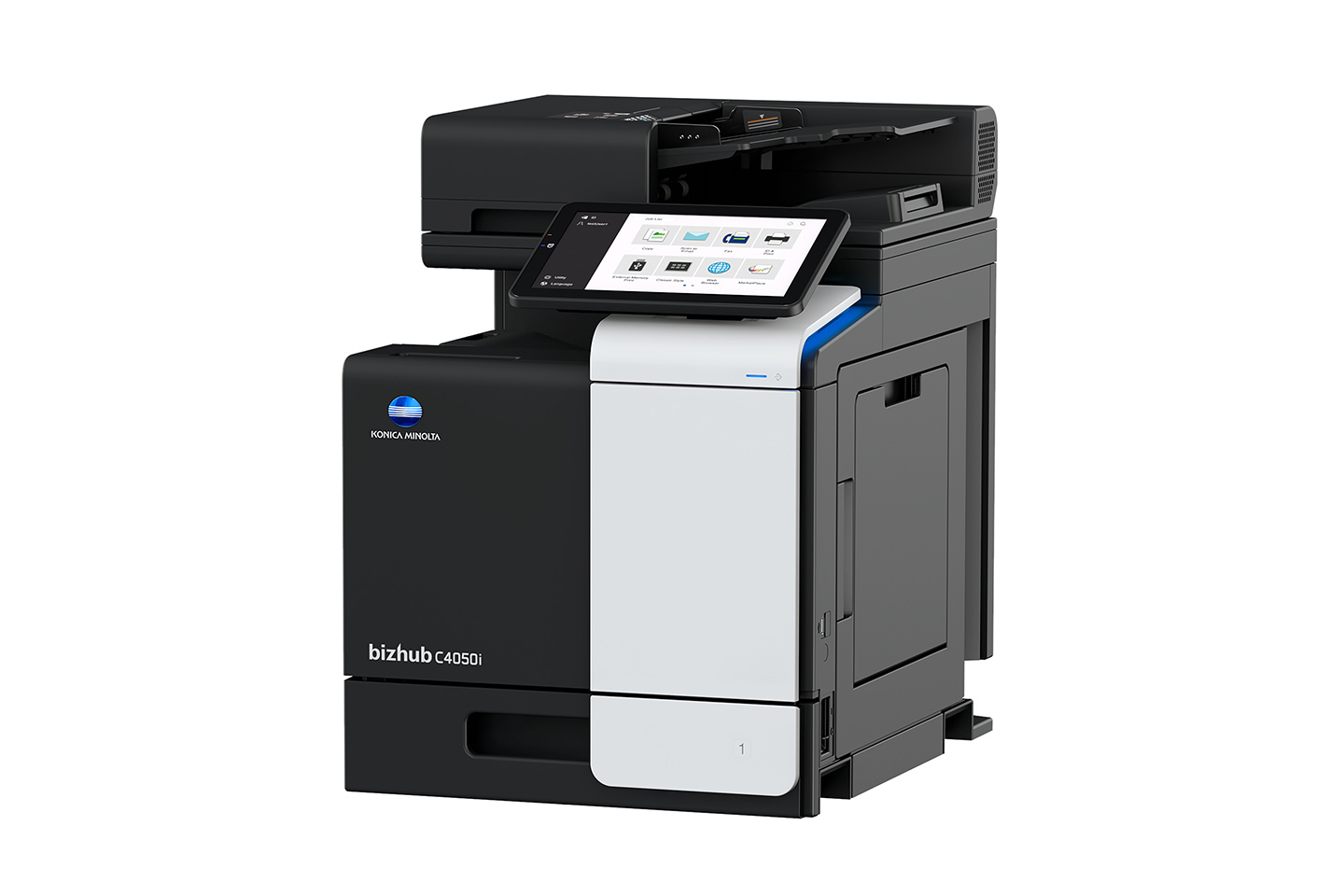 <Description>
Part of the next generation of multifunction printers, the »bizhub C3350i and C4050i« make high-performance printing simple. The intuitive, modern UI has practically no learning curve and provides an excellent user experience. These sleek units have the most compact footprints in their class and feature curved edges, stylish lighting, a raised white section and a tiltable operation panel. With lower energy consumption, noise, and warm-up times, environmental impact has also been reduced.
Color Production Printer
[AccurioPress C14000/C12000]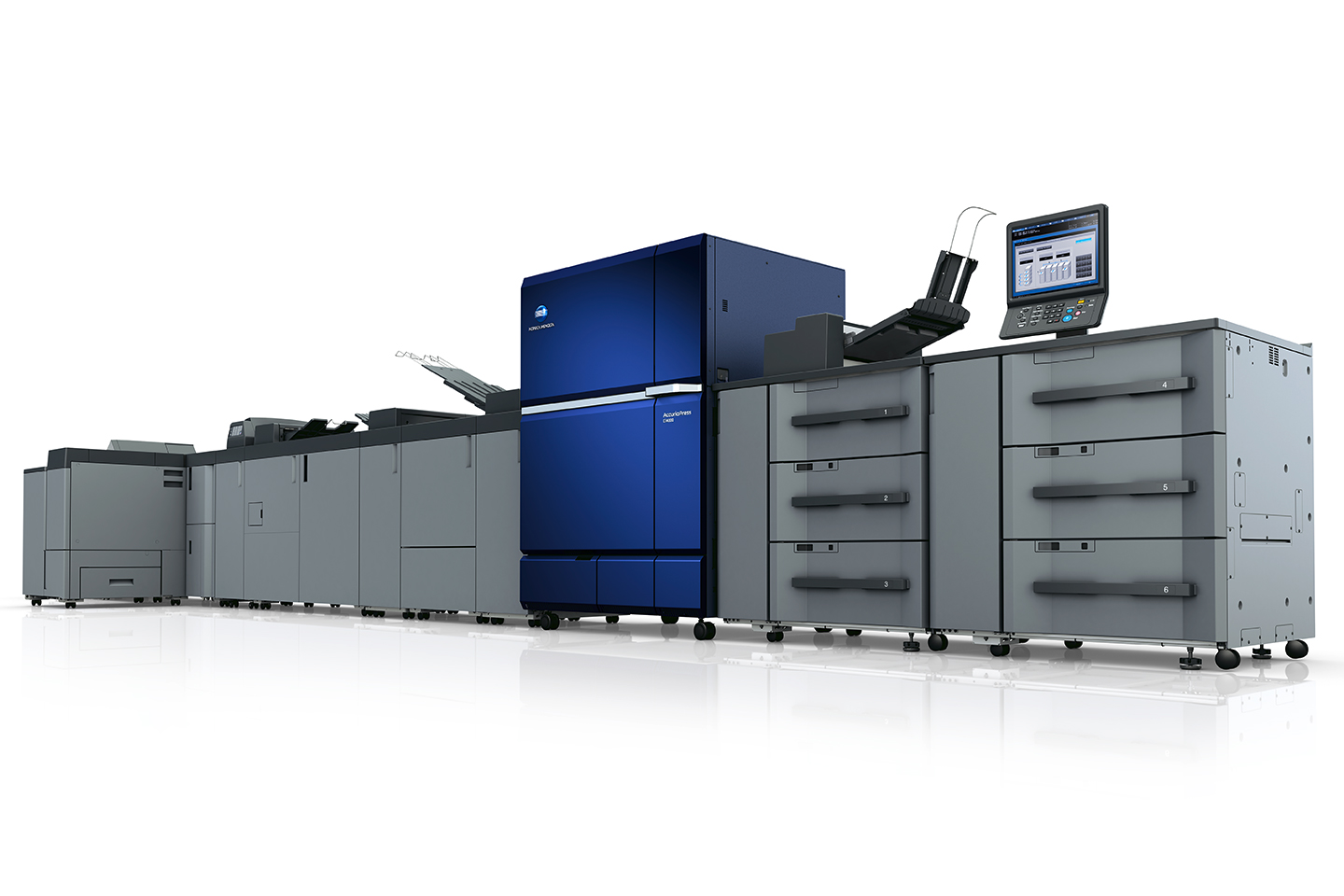 <Description>
The »AccurioPress C14000« series is a flagship production printing system from Konica Minolta. With advanced automation, outstanding print quality and support for various media, it enables businesses to increase efficiency, reduce costs and print quality products with rapid turnaround. The robust main unit features a refined stainless steel center line that conveys coherence as a system and provides ease of operation through elements such as its intuitive internal layout and substantial handle.