bizhub i-SERIES Design Concept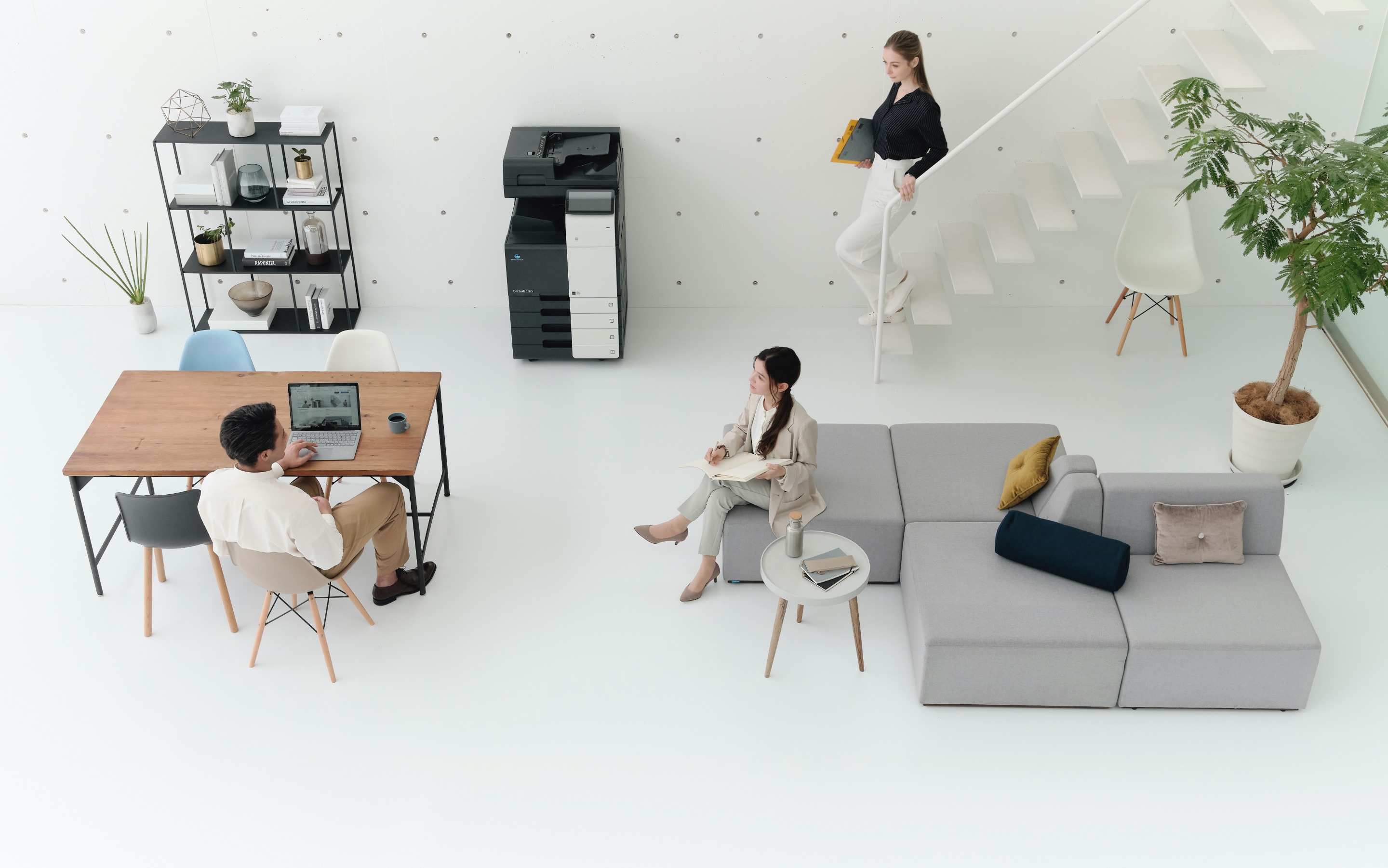 Without being bound by place, time, or process,
you can change the way you work more freely and in your way.
It's time the way you work and the equipment you use were reborn beyond your imagination.
An office and its equipment designs should suit each individual's way of working.
In search of the answer, the bizhub i-Series was designed.
01

Sometimes you may get lost in your work.
Other times, you share ideas with your colleagues and refine your vision.
Workplaces are filled with a variety of scenes.
Every day, many thoughts and feelings intersect.
We want to be there to support each of you.
Why don't you find your way of working with us?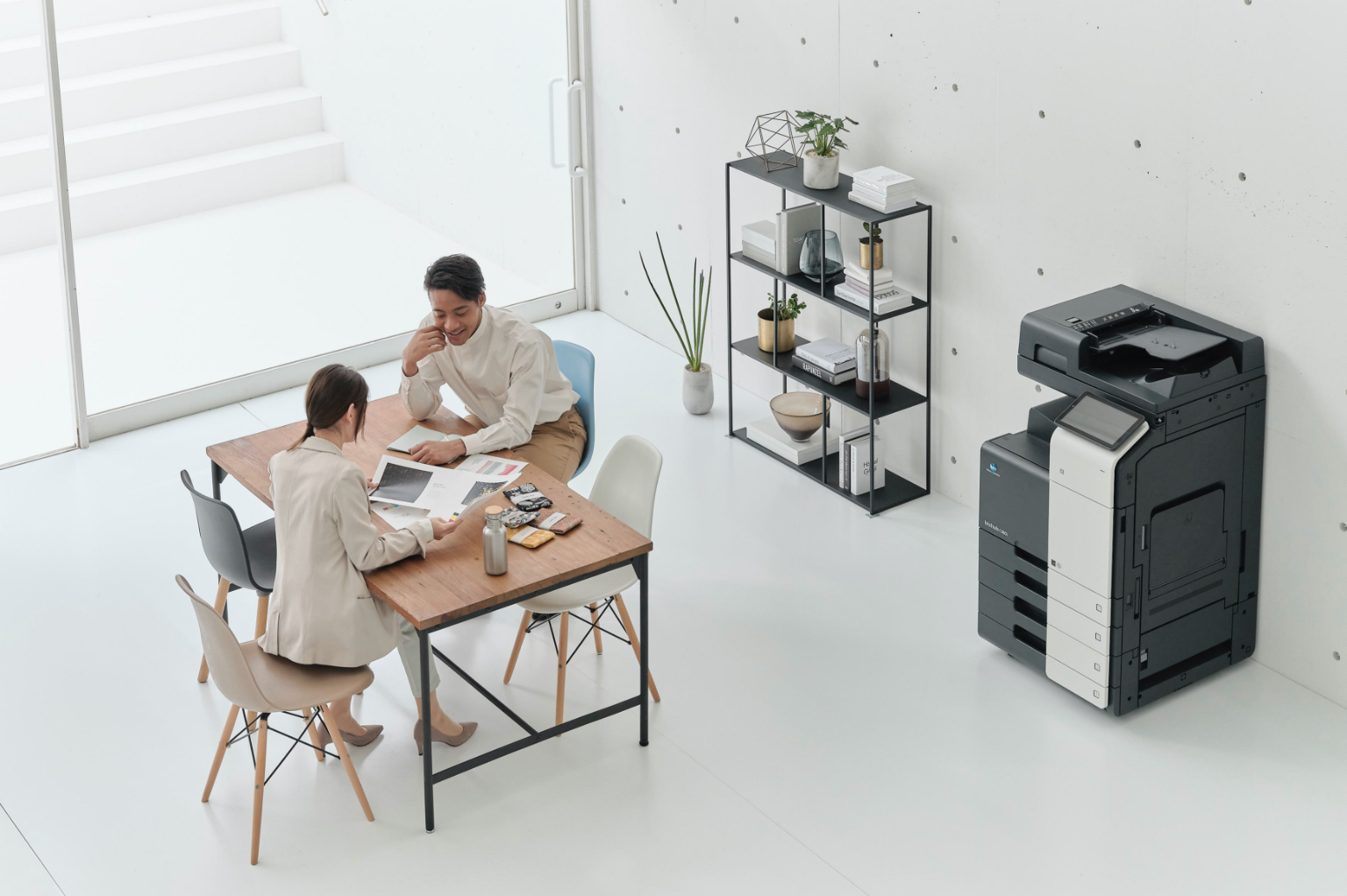 Connecting You and Your Colleagues
Wherever you are, you can work as a team member. When a fax arrives at the office, it can be viewed remotely on the spot via the network. Accomplish a way of working without being restricted by the environment.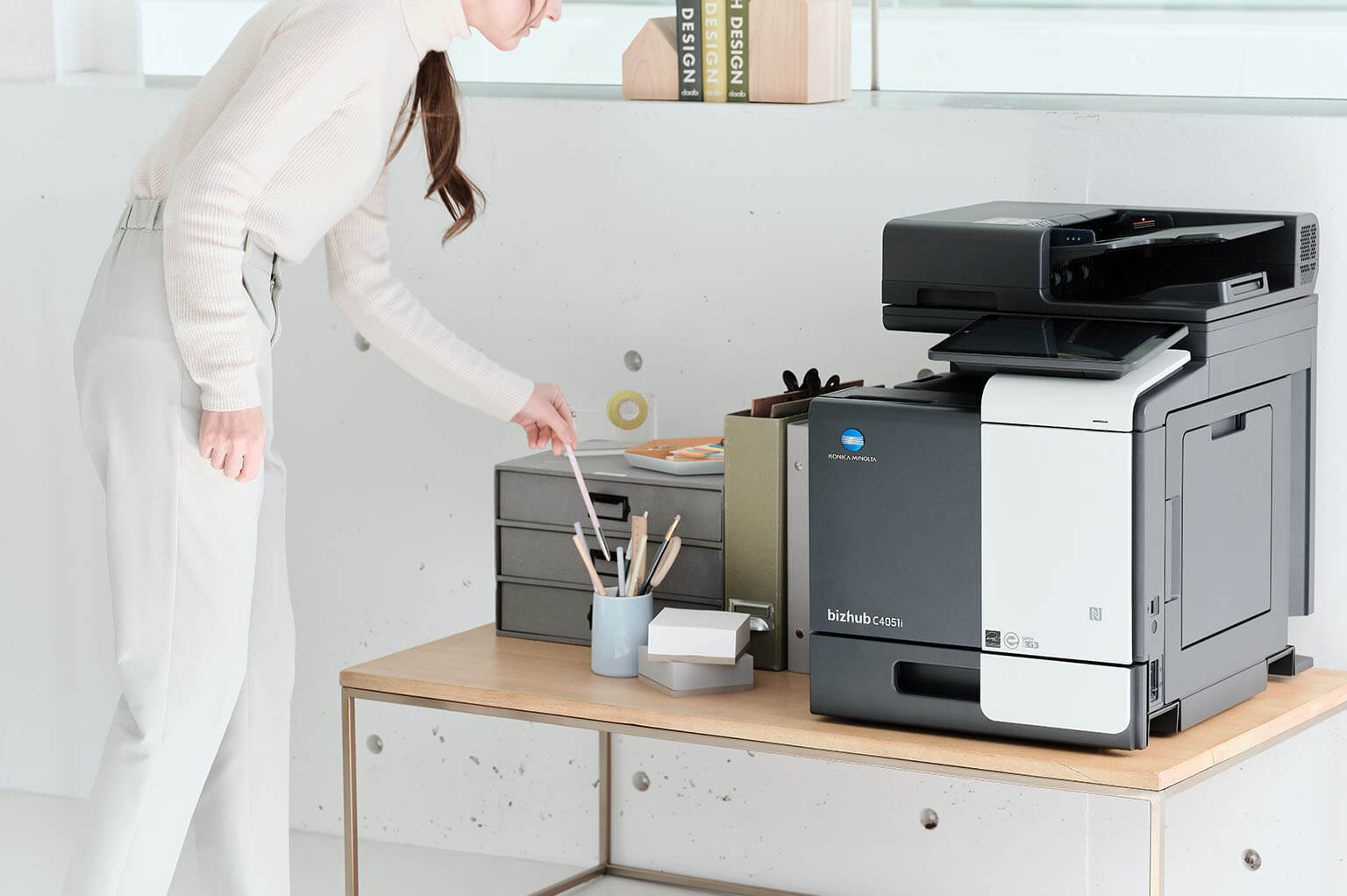 Beautify your workspace
Just as you are particular about your interior design, the equipment in your office should have a design you like. We've reduced the number of parts as much as possible to create a simple design. Flexible performance in a comfortable space.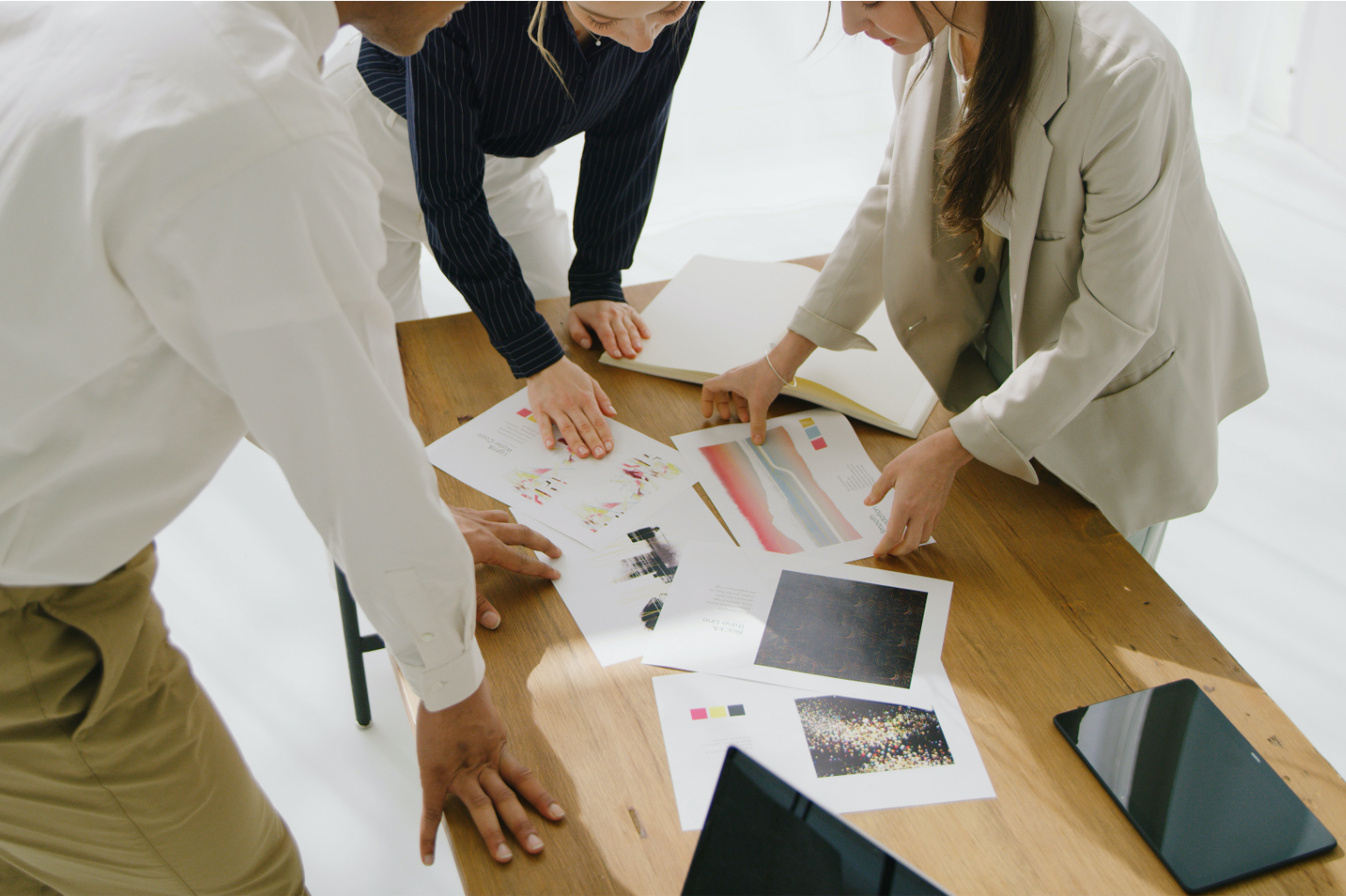 To create better thoughts
Even with the proliferation of mobile devices, many people still use a pen and paper to organize complex thoughts, see the entire picture, and jot down ideas quickly. Our role is to make paper-based work smarter and more comfortable.
02

Whether you work in a large office, from home, or a small satellite office, we want you to be free to create the space where you work in your way.
We designed the bizhub to let you feel comfortable no matter where it is or when you use it.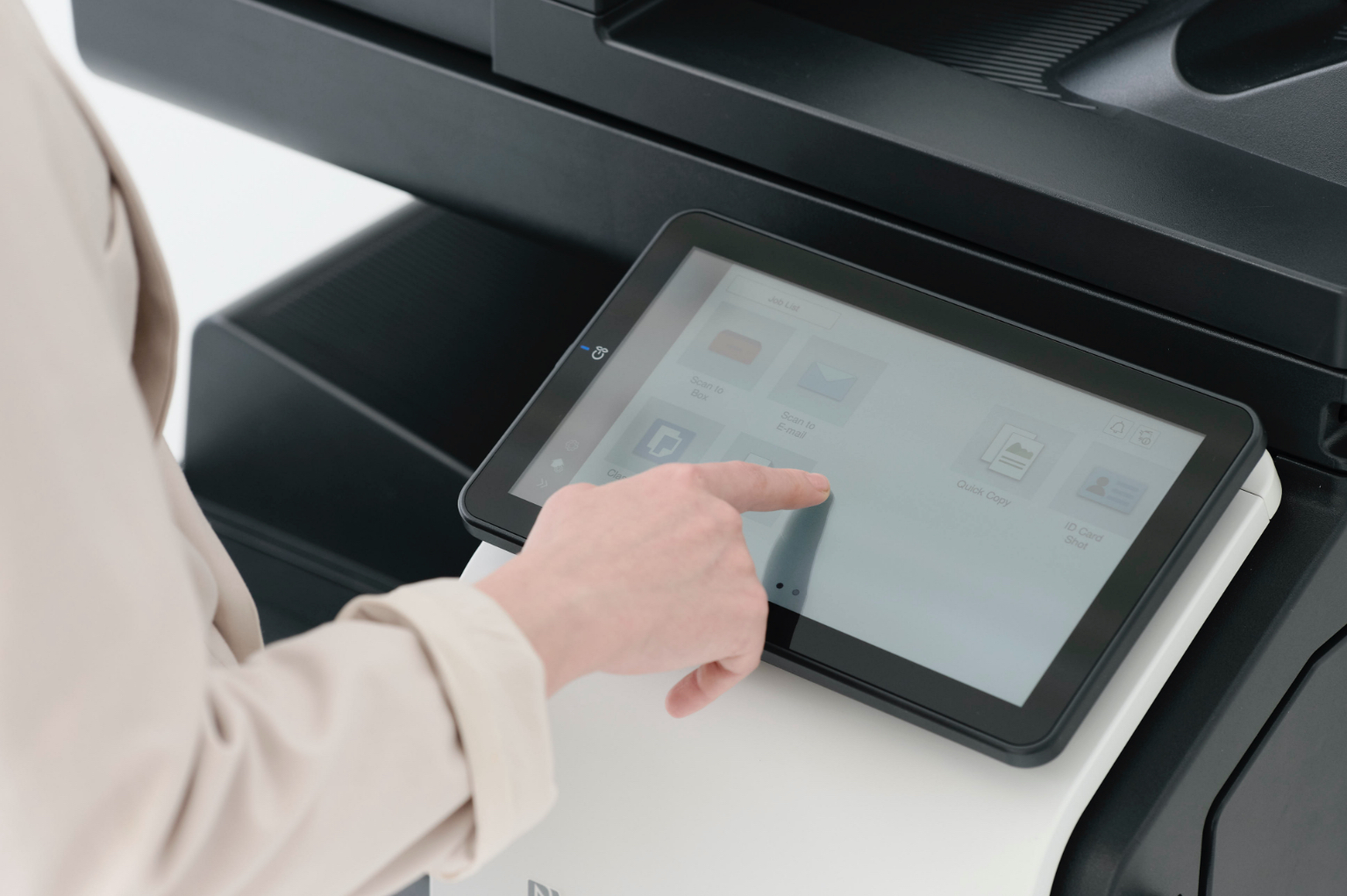 Just like a smartphone.
Smooth operation without getting lost or thinking in front of the screen. The operation screen feels just like a smartphone. You can turn pages and zoom in and out as you wish with just the touch of a finger.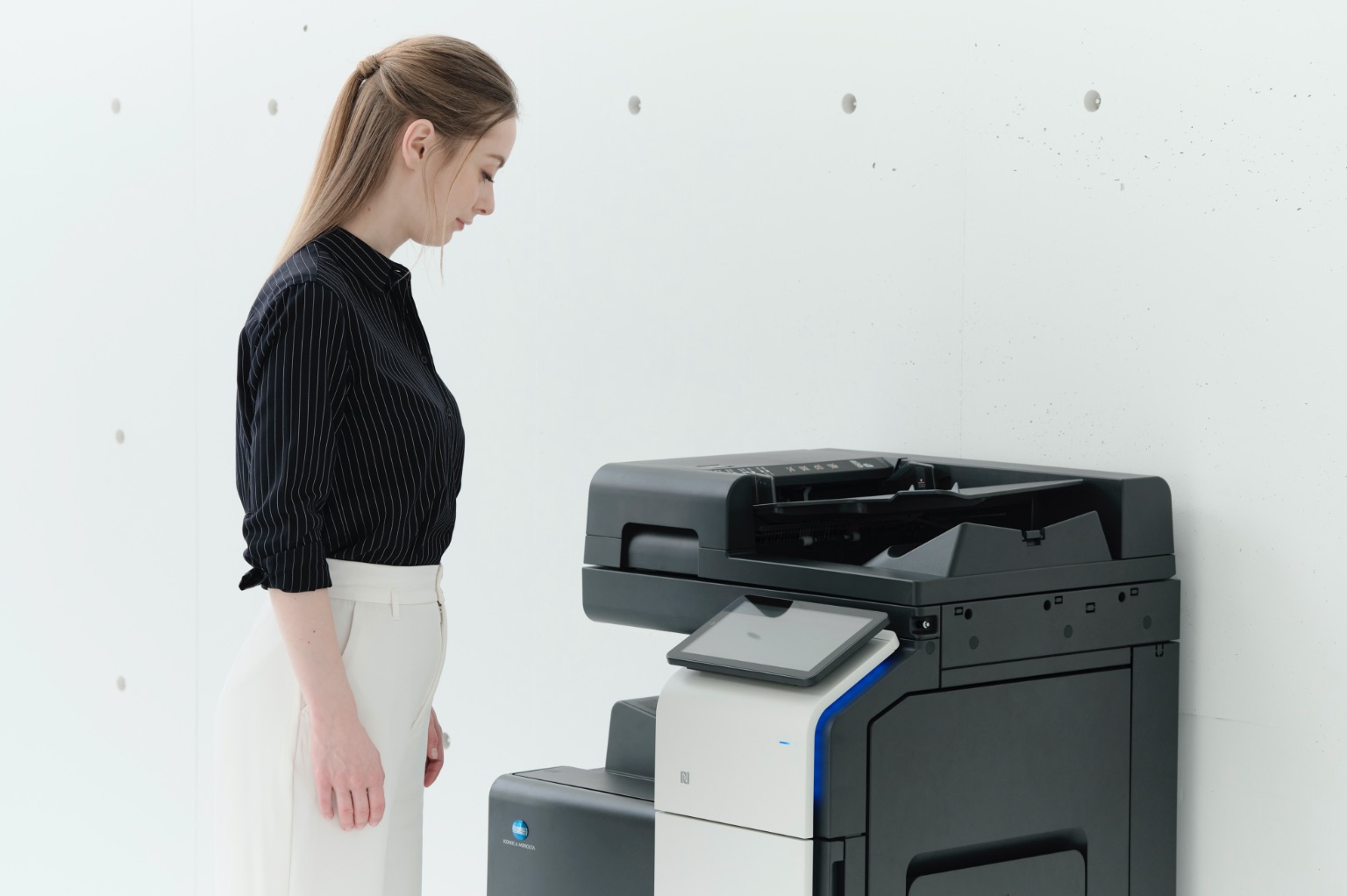 Gently informing light
It is not obtrusive and does not disturb a quiet space. When data is received, the bizhub will gently glow to let you know. Even if you are concentrating, you will be able to continue working without being disturbed.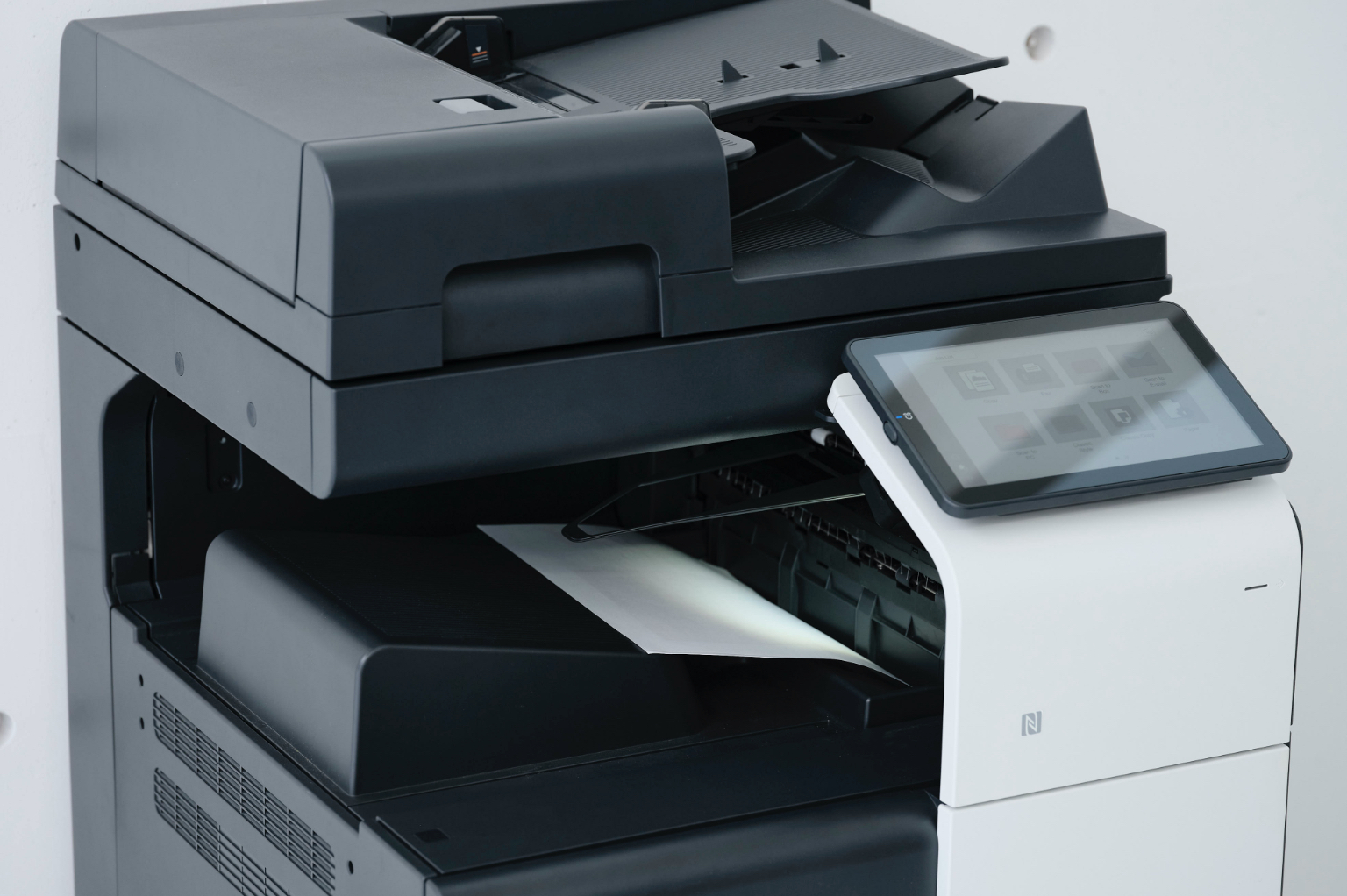 It does not forget to retrieve important documents.
There are cases where information leakage occurs from paper documents. That's why it glows when printing to remind you not to forget to pick up your documents. It's a small but reliable security measure to protect your work.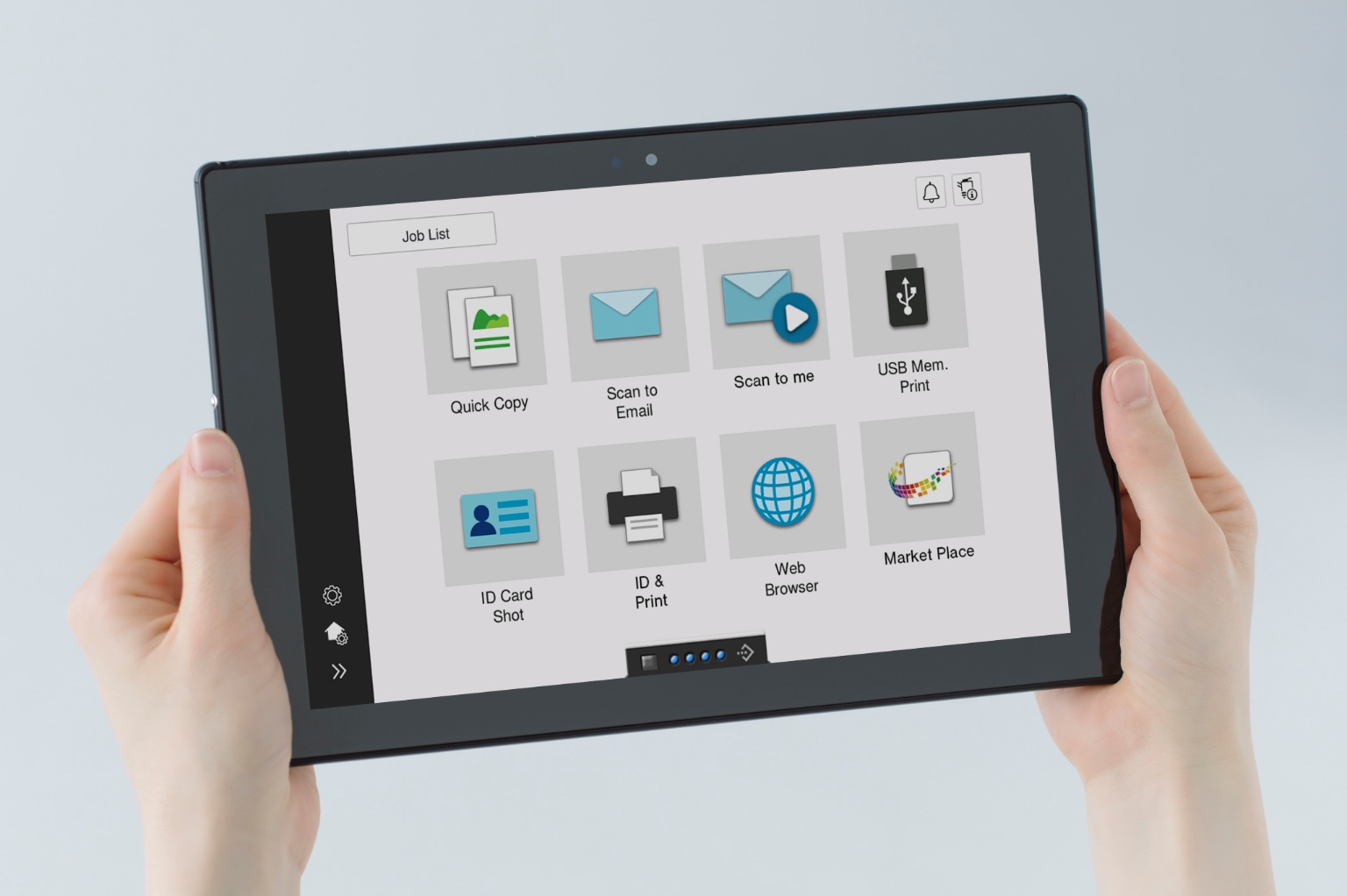 Access it from anywhere.
You don't have to go to the office only for printing. Compatible with smartphones and computers, you can access it anywhere, anytime. Even data in the cloud can be printed out with ease.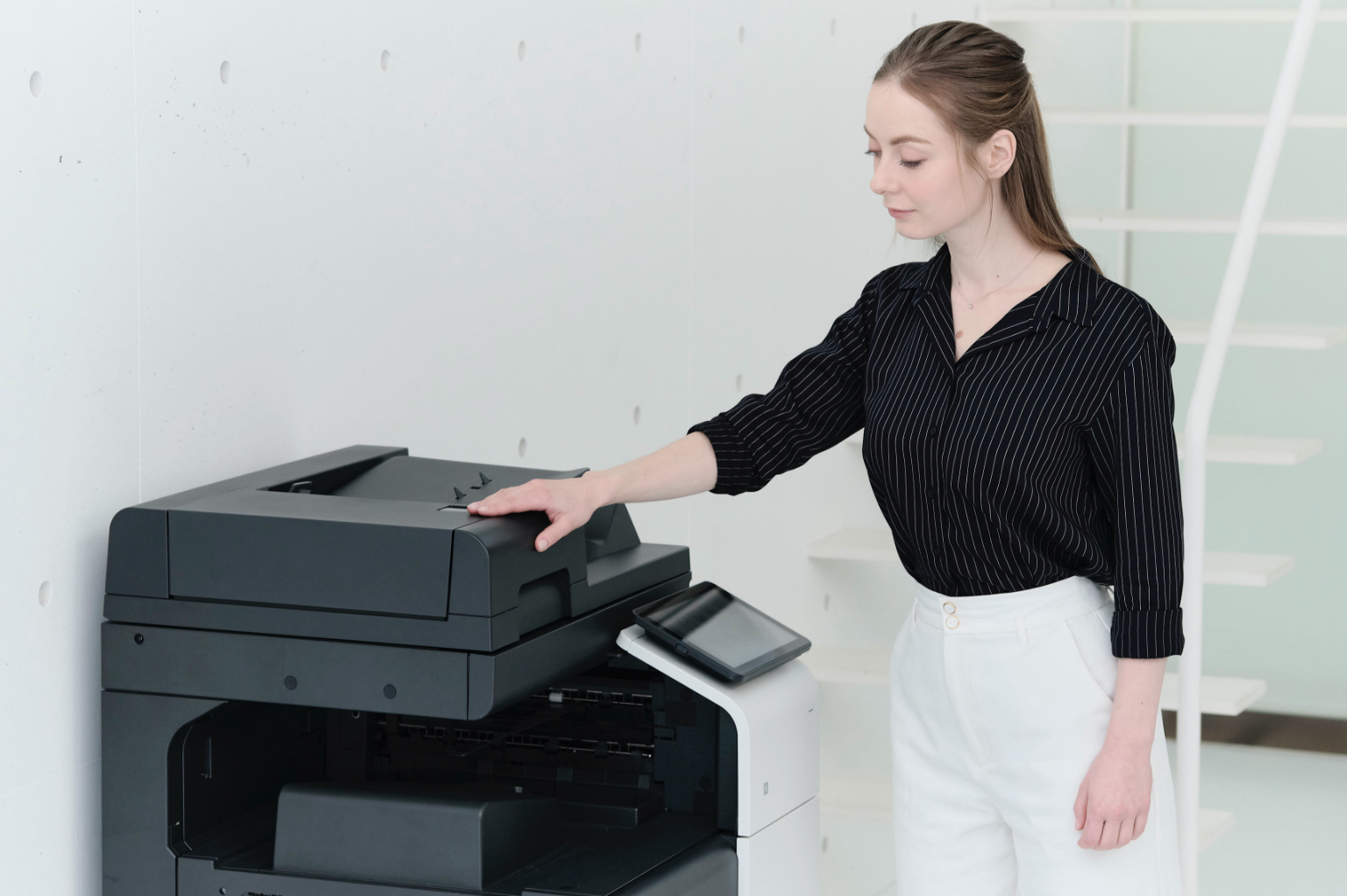 A presence that is easy to see and touch.
There are points you see often and parts you touch often. We designed them with softly curved surfaces. Because it harmonizes gently with your space and hands, it gently welcomes your heart, which is sometimes strained by work.
03

Just as each individual is unique, the comfort of each user varies.
We've designed the bizhub to be easy to use and comfortable for everyone.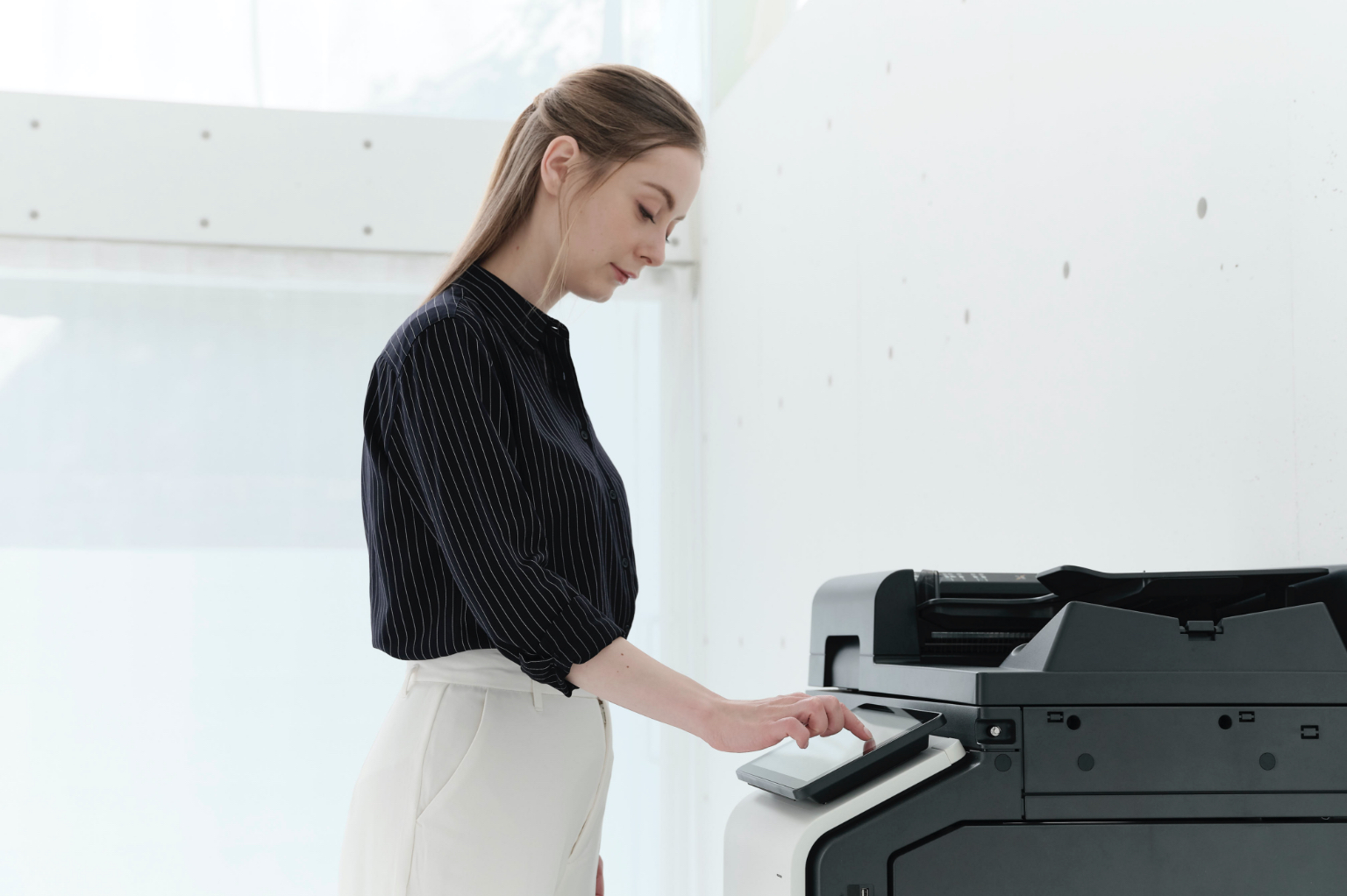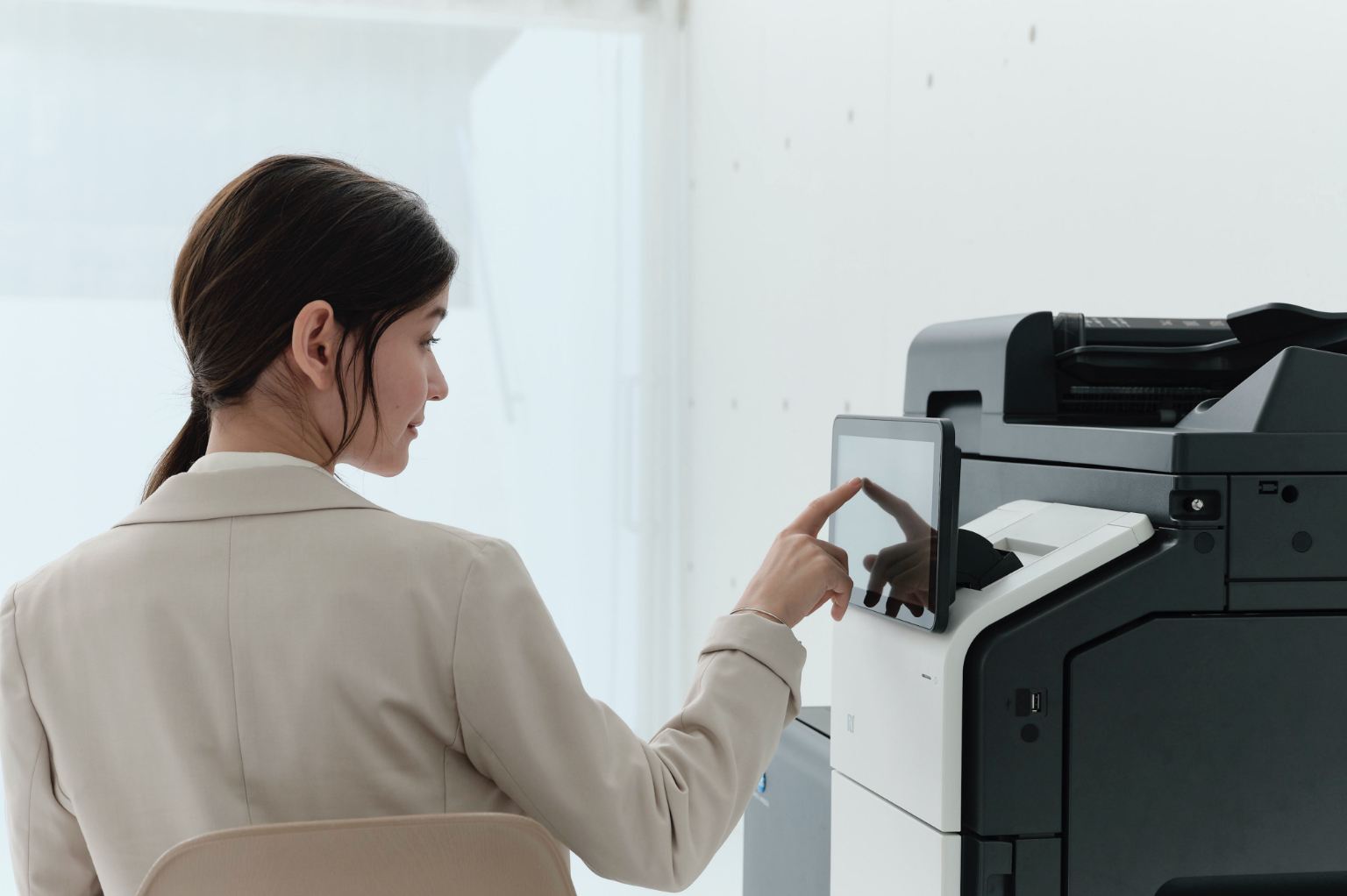 Whether you are standing or sitting.
It is a small but great joy to make common gestures in a natural position. The control panel can be moved to match the user's line of sight. This is an idea that can be used comfortably by anyone who works.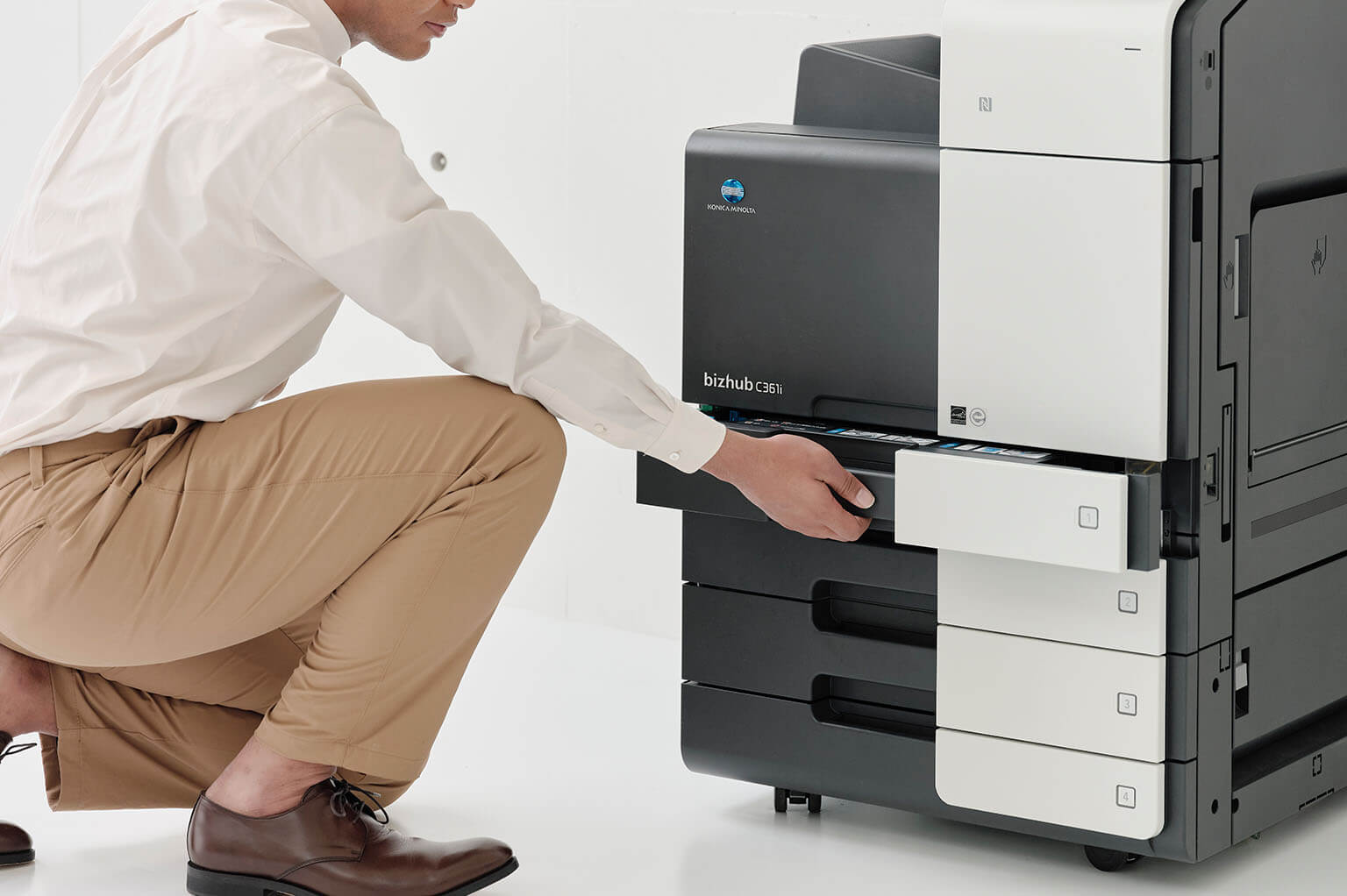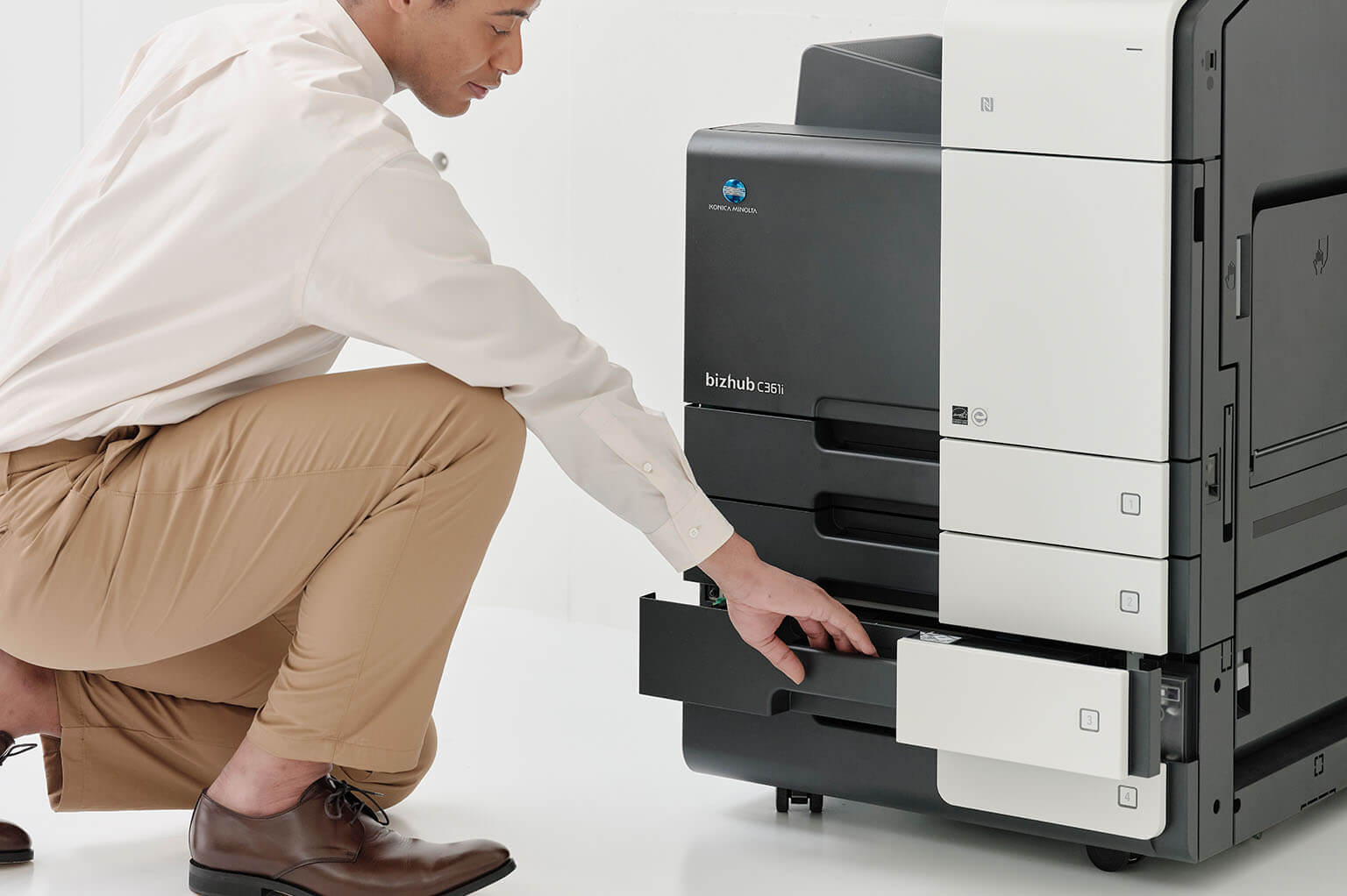 Refilling paper in the style of your choice
Refilling paper can be a bit of a hassle. The handle that opens the tray can be accessed from either the top or bottom, making it easy to adjust to your body size and posture for minimal movement and stress.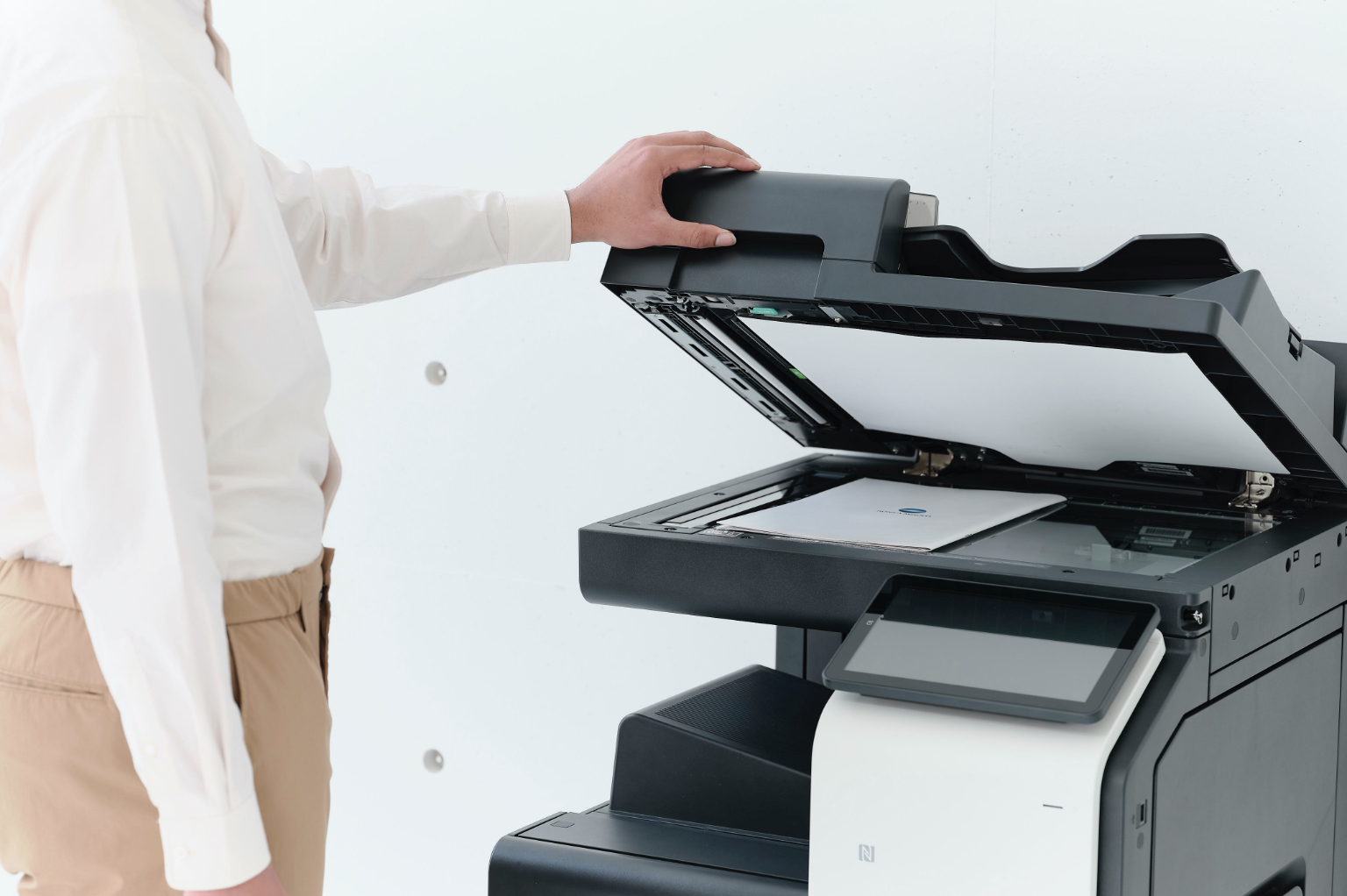 No damage to documents or fingers
The large handle on the document feeder makes it easy to open and close. To avoid damaging important documents or your fingers, it stops when opened and slowly closes even if you remove your hand in the process.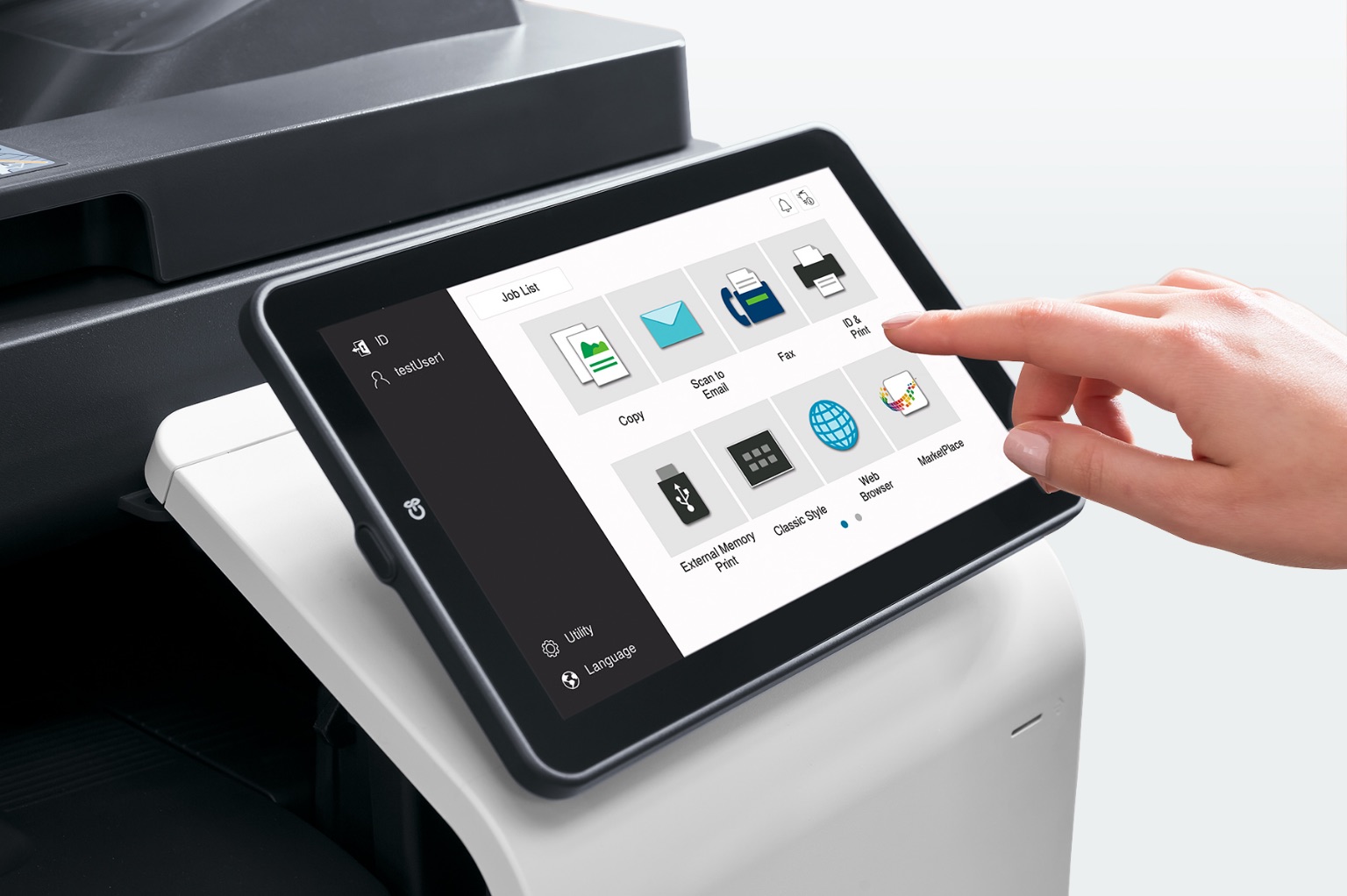 A screen layout that suits you best
You can customize the control panel by placing frequently used functions on the top screen or make compound operations callable with a single button. There are also special applications tailored to your work. Simplify your daily operations and save time and have peace of mind.
We design for you.
All models in the bizhub i-Series are designed with a uniform appearance and operability so that anyone can use them right away.
We believe that ease of understanding brings peace of mind and ease of use brings comfort.
Designed to suit each individual's way of working.
We hope that all workers will shine more like themselves, and our designs will help them do so.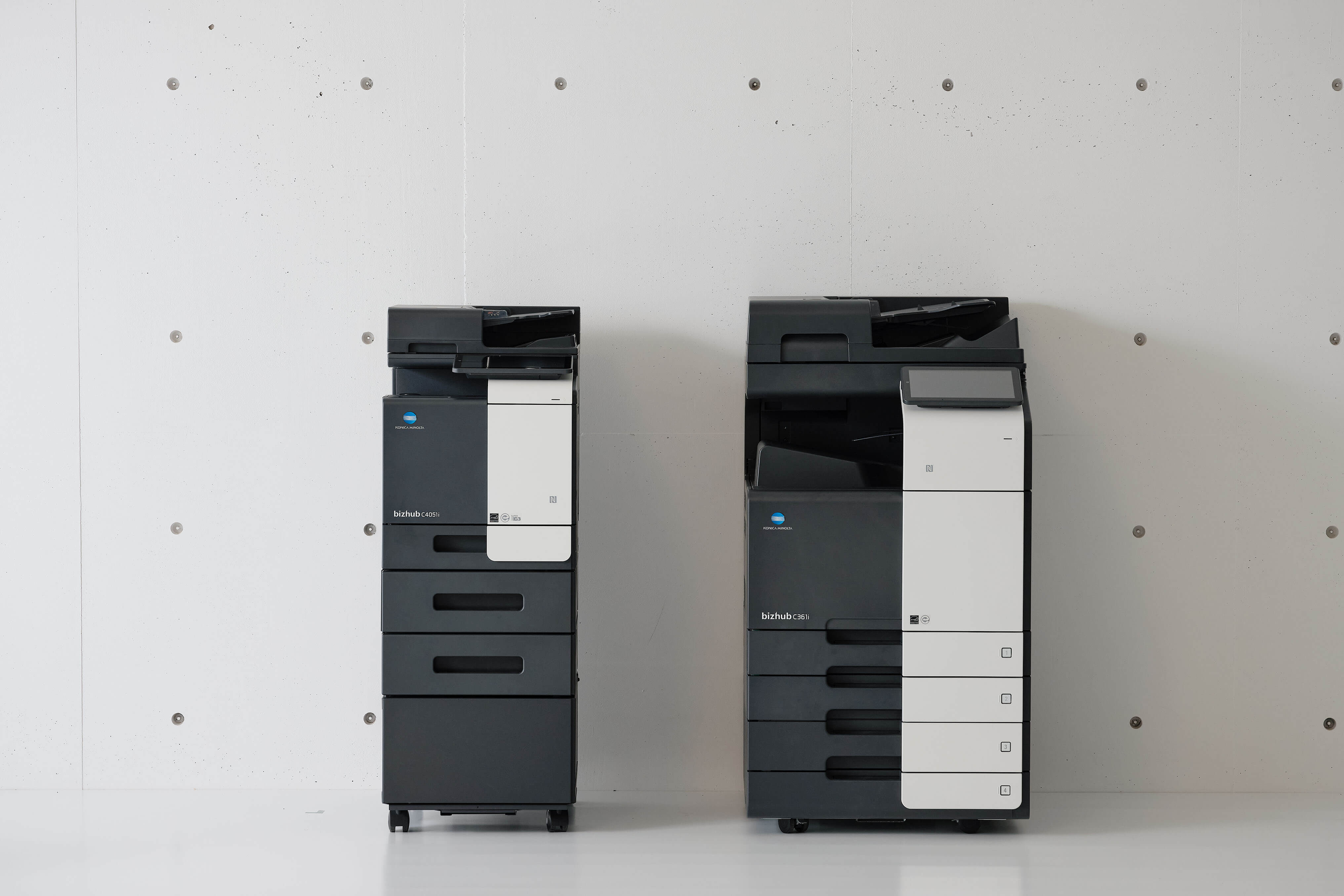 Design Awards
The bizhub i-Series has received high praise in numerous design awards.
A3 Color Multifunction Printer

bizhub C360i / C300i / C250i

A4 Color Multifunction Printer

bizhub C4050i / C3350i / C3320i / C4000i / C3300i

A3 Color Multifunction Printer

bizhub C650i / C550i / C450i

A4 Color Multifunction Printer

bizhub C3350i / C3300i
Scroll