Konica Minolta Receives Grand Prize for Environmental Report (Minister of the Environment Award)
Tokyo (March 10, 2020) - Konica Minolta, Inc. (Konica Minolta) has been selected as a winner of the Grand Prize for Environmental Report (Minister of the Environment Award) in the 23rd Environmental Communication Awards hosted jointly by the Ministry of the Environment and the Global Environmental Forum. This is the third time for the company to win the Grand Prize following the 19th and 20th Environmental Communication Awards.
Konica Minolta won the prize for the Konica Minolta CSR Report 2019 and the Konica Minolta Environmental Report 2019. These reports were highly evaluated for disclosing detailed information to various stakeholders.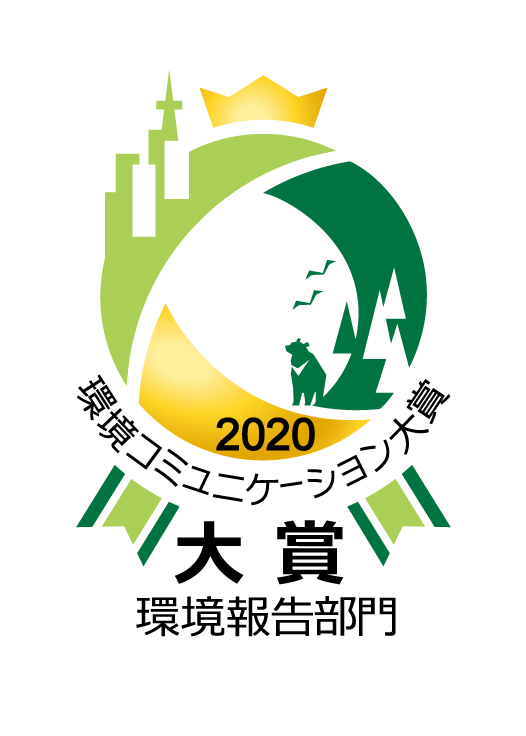 Comment from the Jury
The two reports provide different types of information. While the CSR report sets medium-term targets, the environmental report indicates the results in each fiscal year. Notably, the environmental report describes the environmental policy and the Eco Vision 2050 (a long-term target) as well as initiatives based on such policy and vision. This is highly commendable. The explanation of the commitment to environmental issues in the manufacture and supply of products is excellent. Examples and feedback from relevant personnel are introduced. The report is specific and easy to understand.
The environmental report reflects the company's enthusiastic efforts to mitigate climate change through participation in RE100 and the Japan Climate Initiative. The concept of "Carbon Minus" is also pioneering in the era of climate crisis.
(source: an original document in Japanese prepared by the organizer)
Information Disclosure through the CSR Report and the Environmental Report
Konica Minolta offers information on its main environmental activities in the Konica Minolta CSR Report 2019, and discloses more detailed information on its official website, thereby disseminating information widely to its stakeholders in countries and regions closely associated with its business activities.
Separately from the CSR Report, Konica Minolta also published the Environmental Report 2019. This annual report is dedicated to environmental issues and consists of 101 pages in which a wealth of information on Konica Minolta's basic policy and activities the company undertook in fiscal 2018 is provided in a well-organized manner.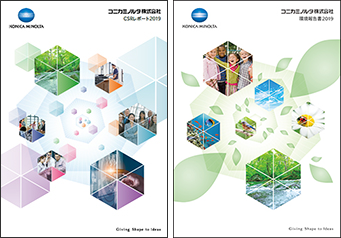 Konica Minolta also released the Integrated Report 2019, an annual report that provides a comprehensive look at the company's activities and philosophies by systematically organizing both financial and non-financial information. This report is outside the scope of the award, but it is used as a communication tool for stakeholders including shareholders and investors.
About Environmental Communication Awards
The Environmental Communication Awards program is a commendation program hosted jointly by the Ministry of the Environment and the Global Environmental Forum with a view to motivating businesses towards enviornmental management and environmental communication and enhancing the quality of environmental information disclosed by recognizing superior environmental reports and environmental activity reports. There were 180 entries for the environmental report category and 118 entries for the environmental management report category.
Environmental Communication Awards Won by Konica Minolta in the Past Five Years
| | |
| --- | --- |
| 19th (2016) | Grand Prize for Measures against Global Warming Report (Minister of the Environment Award) |
| 20th (2017) | Grand Prize for Environmental Report (Minister of the Environment Award) |
| 21st (2018) | Outstanding Performance Prize for Measures against Global Warming Report (Global Environmental Forum Chairman's Award) |
| 22nd (2019) | Prize for Excellence (22nd Environmental Communication Awards, Award from the Jury Committee Chair) |
| 23rd (2020) | Grand Prize for Environmental Report (Minister of the Environment Award) |