Konica Minolta Wins Good Design Award 2016 for Three Product Families
Tokyo (September 29, 2016) - Konica Minolta, Inc. is pleased to announce that the company has been awarded the Good Design Award 2016 by the Japan Institute of Design Promotion (JDP) for its digital monochrome printing system, the bizhub PRO 1100; its inkjet textile printer, the NASSENGER SP-1; its luminance and color meters, the CS-150/CS-160; and its luminance meters, the LS-150/LS-160.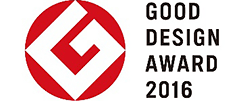 Reasons for winning the award
bizhub PRO 1100, a digital monochrome printing system
High-speed printing system developed to meet market needs for in-house centralized printing and commercial printing
Comments from Screening Committee of JDP
This product incorporates the universal design concept at a high level and is extremely user-friendly. The interface elements of the operational panel including the GUI, as well as the maintenance and paper setting methods, makes it easy to operate. The appearance of the product was designed to ensure high operational efficiency and to blend naturally with its surrounding environment.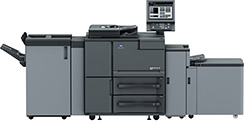 NASSENGER SP-1, an inkjet textile printer
Ultra-high-speed inkjet textile printer adopting a single pass system
Comments from Screening Committee of JDP
Unlike conventional screen printing machines, this product does not require plate management, nor does it impact the environment with waste cleaning water. It boasts advanced features such as ultra-high speed and high resolution. The product has a streamlined, simple appearance and provides various solutions that enable users to work efficiently even in a limited space. When installed in a factory, the product makes the space appear clean and sophisticated.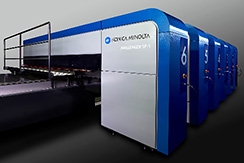 CS-150 / CS-160, luminance and color meters LS-150 / LS-160, luminance meters
Light measurement instruments that help maintain high quality flat panel displays and light sources
Comments from Screening Committee of JDP
These products are designed to have professional specifications, such as easy-to-hold grips, interface elements that enable blind-touch operation in a dark room, and orange backlights. With their attractive appearances, these tools convince users of their high performance and reliability.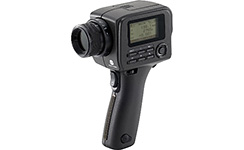 Features of the award-winning products
bizhub PRO 1100, a digital monochrome printing system
This product is shipped with a high-speed single-pass color scanner to enhance work efficiency in the digitization of paper documents and is equipped with various advanced functions for in-house centralized printing to cater to the needs identified among users of existing models, mainly in the U.S. This is an evolutionary product with greater user-friendliness.
NASSENGER SP-1, an inkjet textile printer
This model employs a single-pass system that prints on cloth fed on a belt under fixed printing units. The result is an inkjet printer that boasts much higher print speed than a scan-type printer that prints by moving a printhead carriage back and forth, while maintaining high-resolution output. It thus meets the needs of the market for a printer with the productivity of a screen printing machine.
CS-150 / CS-160, luminance and color meters LS-150 / LS-160, luminance meters
These are highly accurate, easy-to-use luminance and color/luminance meters with a very wide luminance measurement range. They are compact and lightweight, weighing only 850 g. The automatic mode automatically sets the optimal measurement time according to the brightness of the object and helps enhance work efficiency.
About Good Design Award
The Good Design Award is a comprehensive design commendation program implemented by the JDP with a view to highlighting and commending outstanding designs around us in the pursuit of prosperous lives and industrial and social development.
This program has a history spanning approximately 60 years since its implementation in 1957 by the Ministry of International Trade and Industry (present-day Ministry of Economy, Trade and Industry) under the name, Good Design Selection System, which was more widely known as the G Mark System. About 1,200 designs in all creative fields are recognized annually, with the number of award-winning designs totaling about 43,000 over the past 59 years.