NASSENGER SP-1e
Ultra-high speed single pass printer realizes over 10,000m job and promote to exchange traditional rotary and auto screen machine.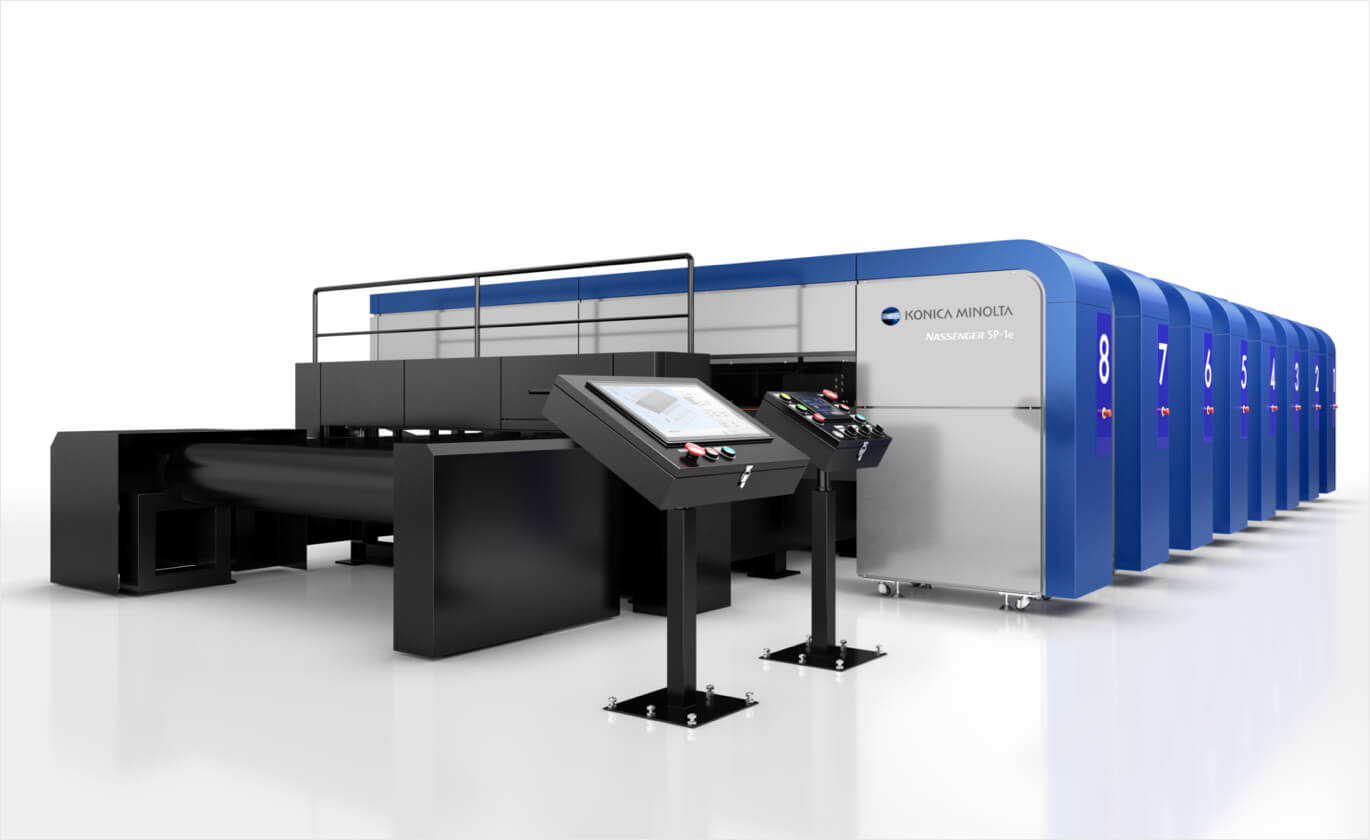 - Employs single-pass technology
NASSENGER SP-1 uses single-pass technology that prints on cloth (media) fed on a belt under the fixed printing units. The result is an inkjet printer that achieves comparable production quality to screen printers.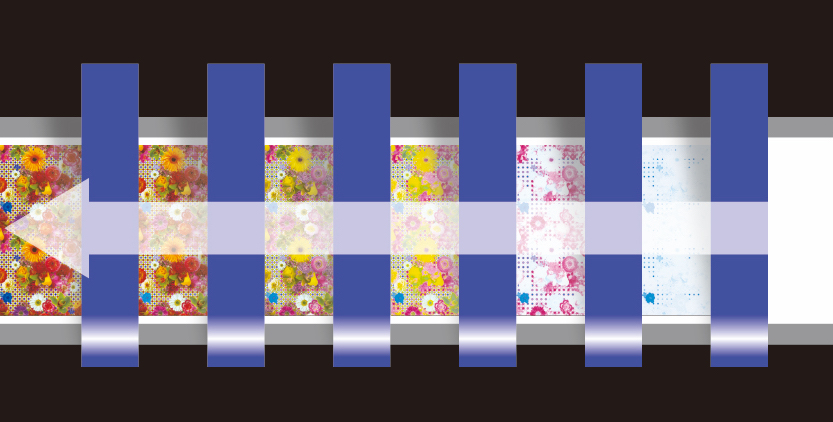 - Newly developed printhead module
NASSENGER SP-1 is equipped with a newly developed printhead module for single-pass printing. In addition, our proprietary ink injection control technology has reached a new level that allows flexible ink adjustments for small, medium, or large drop sizes. Ultra-high speed, yet fine detail and excellent gradation results as well.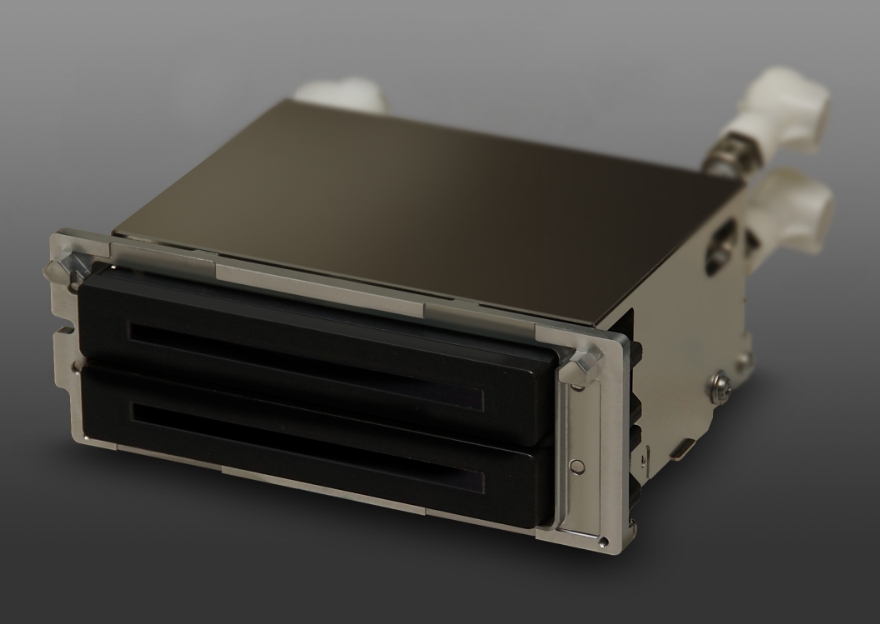 - Equipped with special technology and features for minimized downtime
Equipped with functionality that compensates for errors detected by printhead nozzle sensors. Now able to adjust density uniformly for each color on all the printhead modules, thanks to density correction functions using image sensors. Newly developed mechanism for automatically cleaning the printhead module nozzle surface eliminates extra labor and skill previously required for nozzle cleaning, and allows long-term, stable printing.
- User-friendly maintenance
The "rising shutter" allows direct access to the print module, in addition to "catwalk" space for each color. Simple maintenance means increased productivity. Should the printhead module need changing, the process is simple and requires no special skill. Ink impact points can be easily adjusted using the image sensors.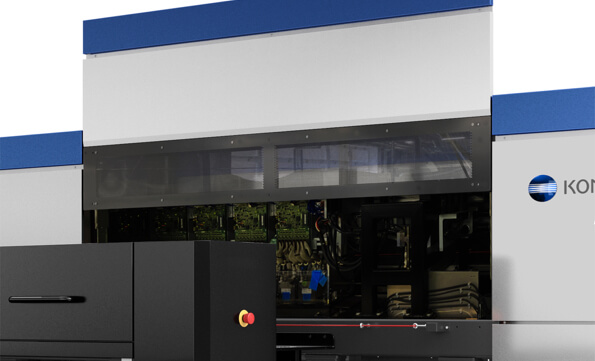 - Touch panel & remote operation
Employs a touch panel for visually intuitive operation. Make production and maintenance setting adjustments remotely with a tablet.
- Ink covers various certifications
Reactive and disperse inks could apply to single pass printing.
(Both 8 colors: YMCK+2 special colors + 2 shallow colors)
Konica Minolta Ink covers various certifications.
Reactive ink:ZDHC-MRSL ver.2.0, bluesign®, and GOTS(Ver.6.0)
Disperse ink:ZDHC-MRSL ver.2.0, ECO PASSPORT by OEKO-TEX®, and GRS4.0.