Why KONICA MINOLTA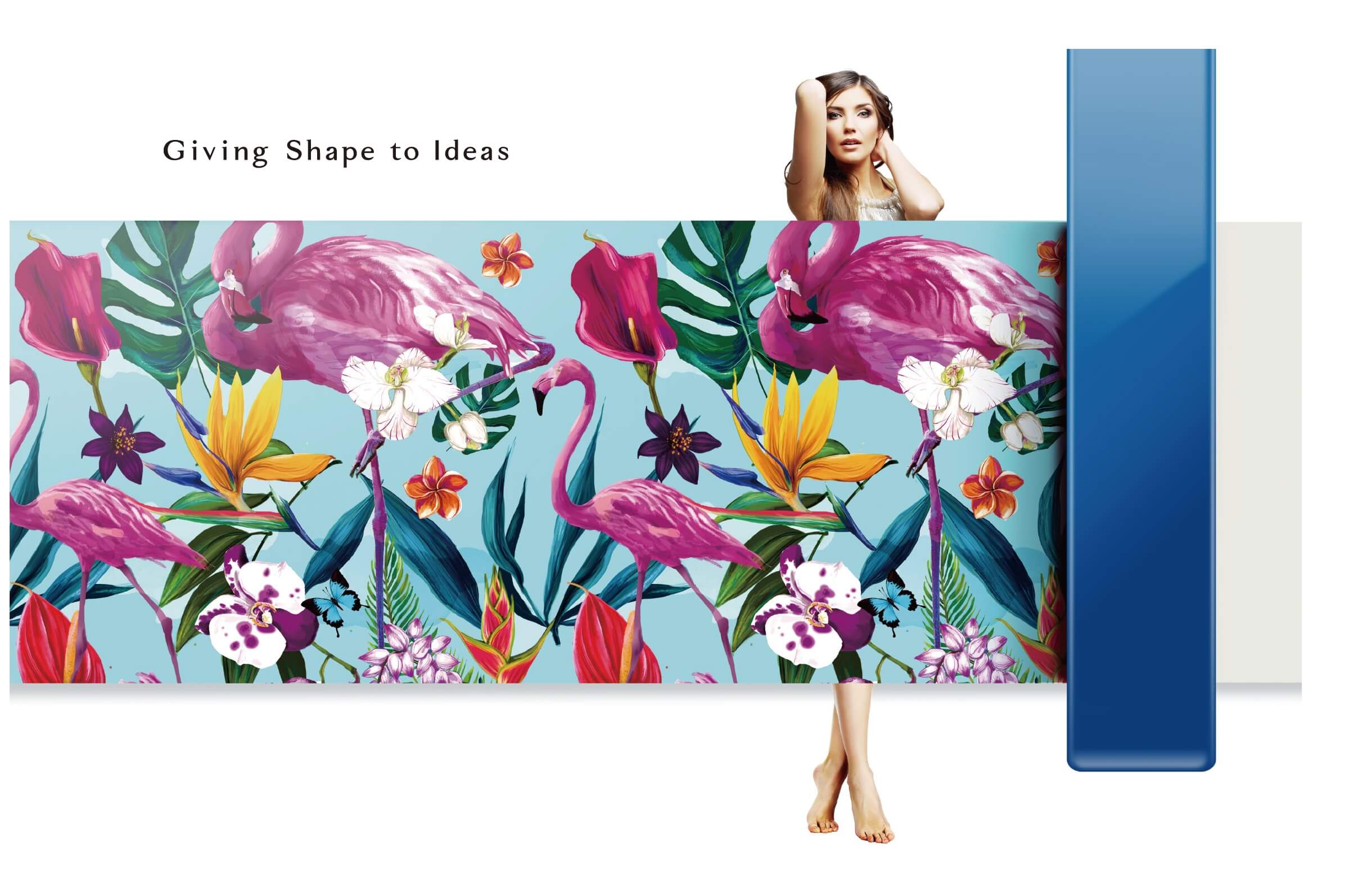 Konica Minolta digital textile printers have greatly expanded the possibilities of inkjet textile printing. Since the launch of the pioneering our very first model in 1999, our digital textile printers have established a presence around the world. Fashion life cycles continue to shorten, and speed to market continues to accelerate. But customers can meet market demands while fully expressing the creative intent of designers in textiles with high quality and repeatability by depending on our highly stable and productive machines backed by prompt and thorough support. Fashion business insiders, collection maisons and fashion experts around the world are paying attention to our long-cultivated inkjet printing technology, as well as our solid commitment to the environment, safety, and chemical substance regulation compliance.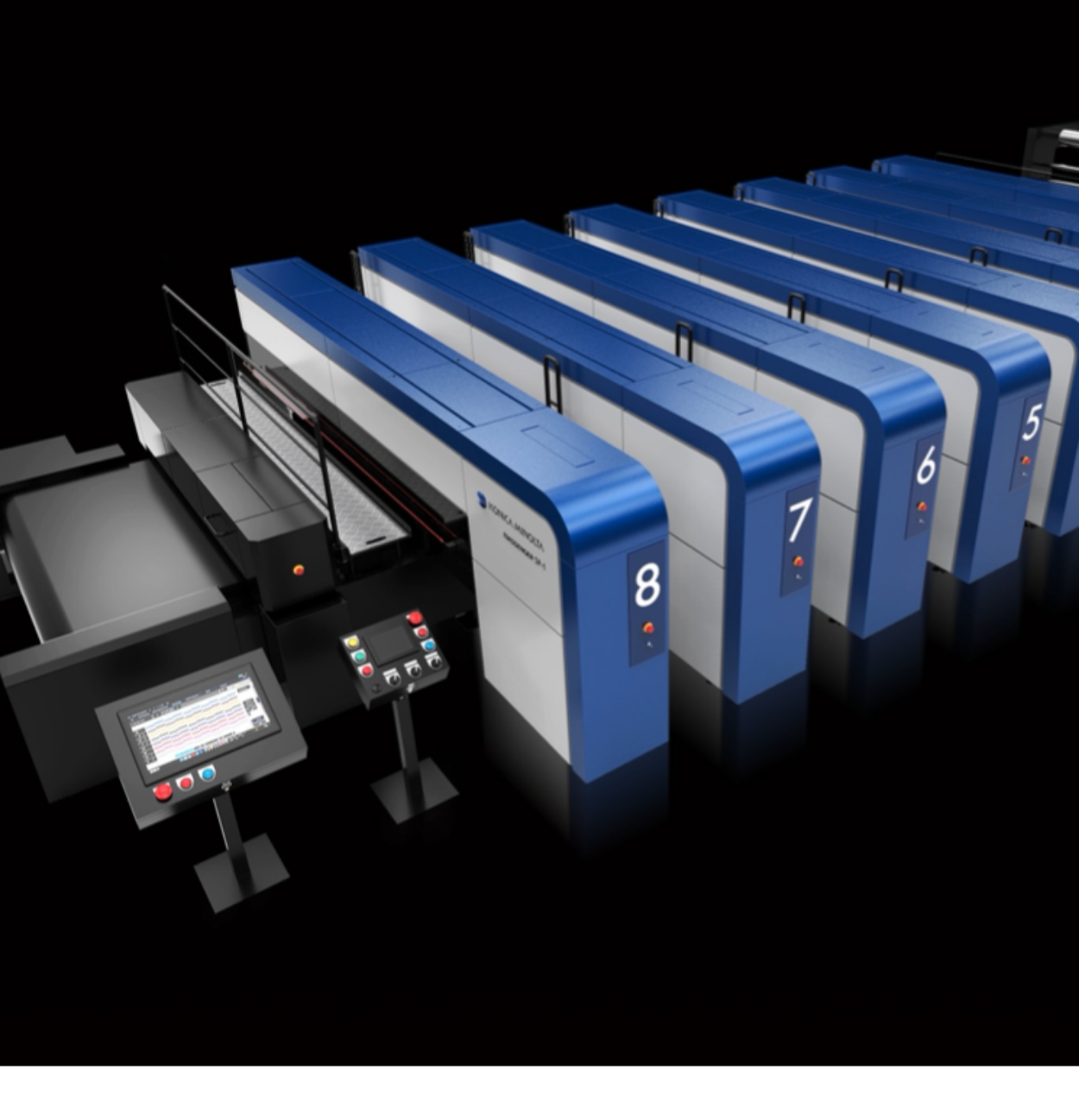 System
Since every fabric varies in hardness and weave, and quality naturally varies throughout the same fabric, we could only achieve micron-level printing accuracy by slowing production down and sacrificing the digital printing advantage of short lead times. So, we partnered with experienced screen-printing companies and employed trial and error to find better solutions. In ultra-high-performance models developed to meet fashion needs, cloth conveyance speed becomes very high, and the higher the speed, which makes it difficult to maintain unerring consistency. Preventing printing errors at such speeds required the development of conveyance technology that both maintains high precision and minimizes the influence of external factors. The key to achieving such high levels of stability was sophisticated control over the conveyer belt and inkjet head. Furthermore, by sensing the state of droplets ejected from hundreds of thousands of nozzles, missing nozzles can be accurately detected, image processing technology using a digital camera can be used to compensate for head position deviations of several microns, and problems such as cloth floating during transport can be detected. By detecting this in advance, the feeding and printing mechanisms are organically linked, making it possible to create value that is unique to digital machines.
Inkjet Printhead
Inkjet heads hold the key to achieve both accelerated output and excellent image quality. Toward realizing both objectives, Konica Minolta employs shear-mode piezo inkjet print heads that enable especially high-density printing but require extremely accurate manufacturing technology. Konica Minolta chose piezo type inkjet heads because they are generally very flexible at handling various types of inks. We manufacture more than ample supplies of these high-precision inkjet heads using high-precision machining that meets the highest "Made in Japan" quality standards. The manufacture of inkjet heads, which can be said to be a collection of microfabrication technology, requires advanced microfabrication technology in the micron level. Konica Minolta processes the nozzles and ink channels, which affect the ejection characteristics of the head, with high definition and precision. Above all, we are confident that we can always meet the needs of our customers' businesses by achieving stable inkjet print heads performance.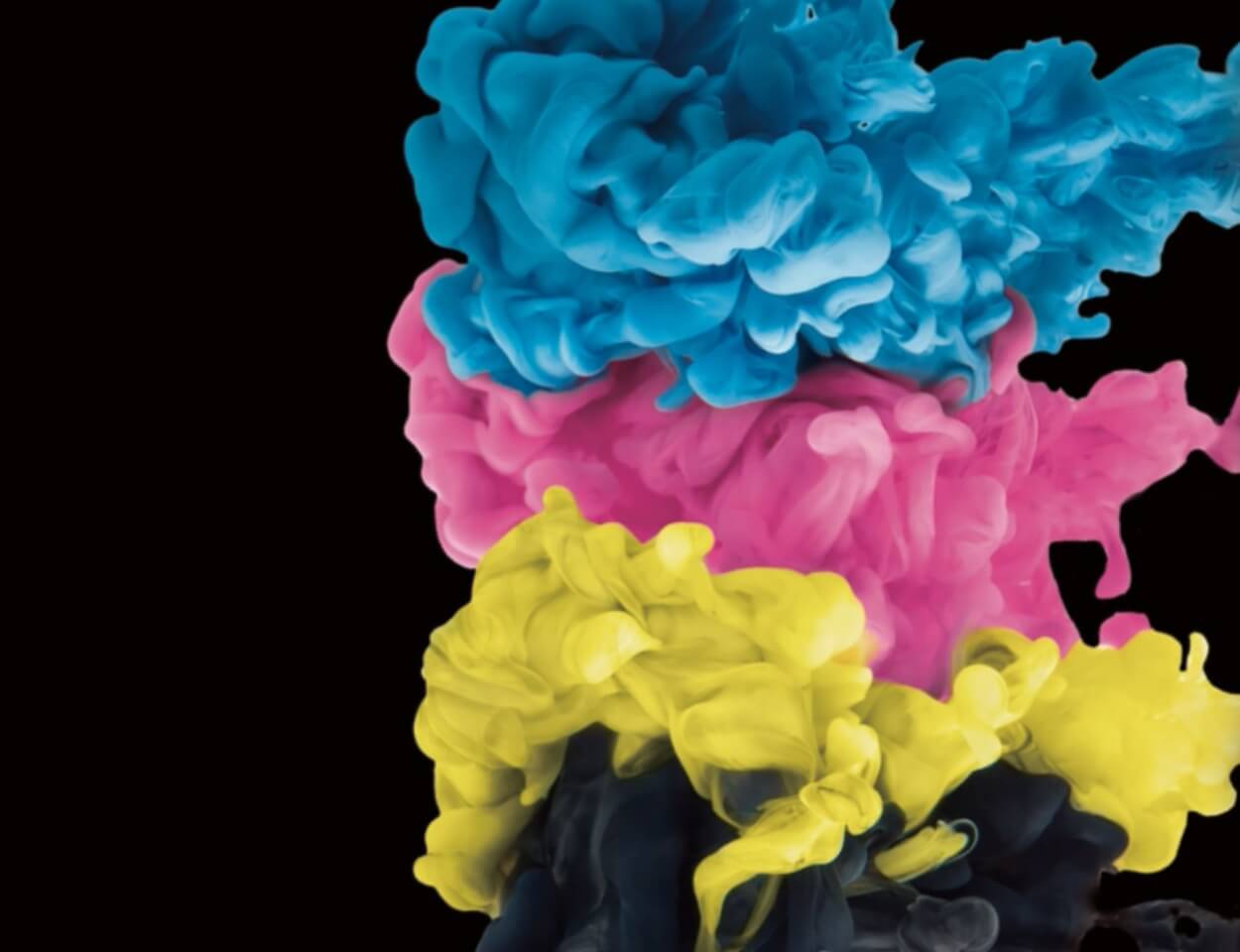 Ink
By thoroughly screening candidate dyes with organic material technology long cultivated in its photography business, Konica Minolta developed disperse, reactive and acid dyes with excellent color fastness for every color in a wide gamut. Offering much better shelf stability than regular screen-printing inks, which are typically used within a few days after mixing, this dye provides all the stability an inkjet ink needs. Expanding the choices of ink in digital printing, directly broadens the business potential of customers. However, the most important thing about inkjet textile printing is the fact that the printed cloth directly touches customers' skin. For this reason, we conduct rigorous product assessment and various safety tests from the design and development stages to provide inks that are safe and environmentally sound. Konica Minolta strongly believes in developing inks that not only achieve clear colors and cost effectiveness, but also contribute to safe, comfortable clothing that customers can enjoy for long periods of time.