Konica Minolta's CSR Policy
Stakeholder Engagement
Konica Minolta believes that dialogue with diverse stakeholders including customers, employees, the local and global communities, business partners, shareholders and investors is essential to create both social and business value.
Therefore, each division in charge engages in daily dialogue, and the company also proactively creates opportunities for communication, including at the executive level, while disclosing information using various communication tools to help people understand Konica Minolta's approach.
The opinions acquired from conversations with stakeholders are reviewed and urgent concerns are reported to management, facilitating improvements in management, products and services.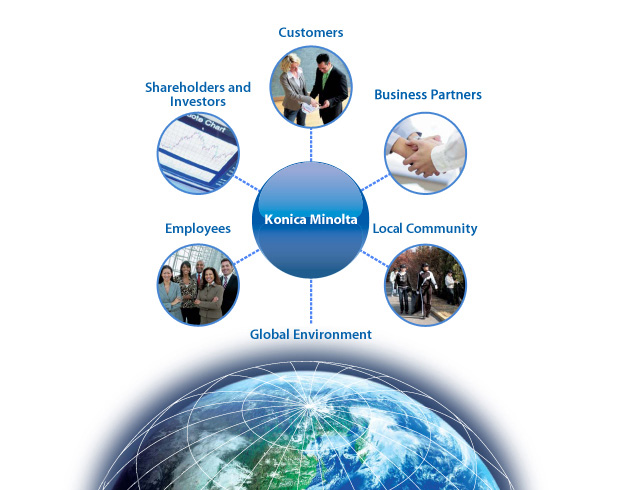 Stakeholder Engagement Activities
Click image to enlarge