Expressing new value through planetariums
Yoko Oehara
Planetarium UX, spaces, graphics, and related responsibilities
I joined Konica Minolta because I foresaw that it would be enjoyable to work here.​
I was involved with a Konica Minolta project through an acquaintance's introduction while I was working as a freelance designer. I still remember how I was accepted as a member of the team despite being an outside contractor and how I enjoyed the pleasant and harmonious work experience. Before long, I was invited to come to work for Konica Minolta. I agreed right away, because I foresaw that it would be enjoyable to work for the company.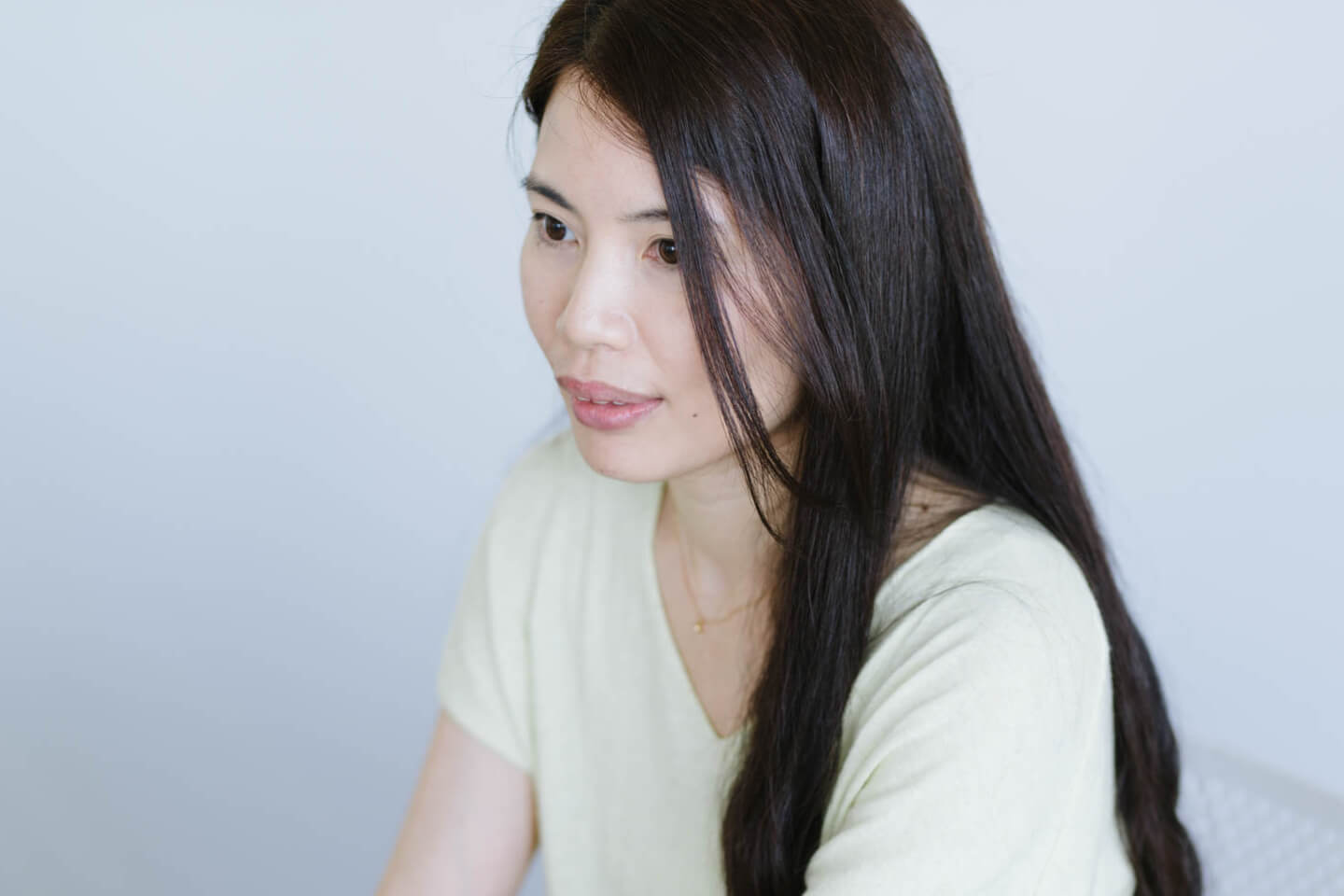 Working as a professional to oversee the overall design of planetariums
Right now, I'm pouring energy into the total design of planetariums. Past projects included the redesign of Manten in Ikebukuro Sunshine City and Tenku at Tokyo Skytree. Currently, I'm responsible for Planetaria Tokyo at Yurakucho Mullion.
In this capacity, I'm involved with a broad range of operations, including identifying the concept for the space, designing chairs for the facility, and creating a video about good manners that shows before the screening as well as other short features. I've had something to do with the design of every aspect of the planetarium, from hardware to software.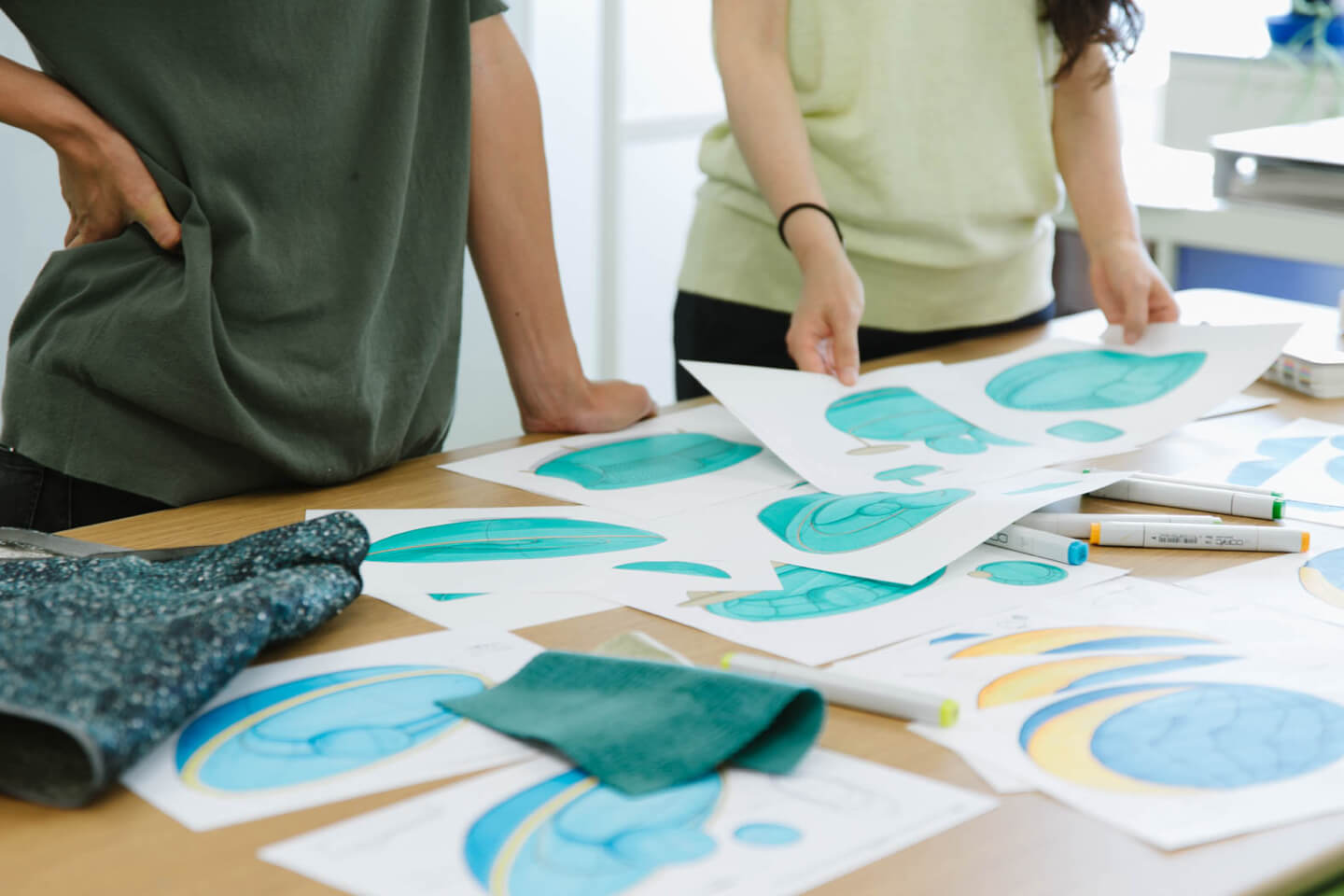 "The beauty of the story" as a key concept
Developing the concept that determines the overall worldview is especially important in planetarium design. In that process, I place great importance on the beauty of the story that is told as customers' experience. We assemble interesting ideas that emerge from meetings into a single, cohesive narrative. It's like a screenplay written by everyone on the team.
For example, the concept of Manten is "Freeing Sensation." From that concept we wove a story about resetting sensations that have been paralyzed by the hustle and bustle of the city. And from that story, we created the idea of having premium seats in which visitors could stretch out and view the planetarium. Those seats were the first product design I ever attempted, but thanks to help from designers with experience with furniture, I feel that we were able to create seats that will excite customers with unprecedented experience.
Giving expression to new value of which nobody is aware
In general, people see design-oriented thinking as being good at solving problems. However, I feel that the ultimate goal of my own design is to augment that approach by giving expression to value that is either new or newly appreciated. On a personal level, I like making people happy by discovering new things.
Recently, I've been intentionally making time to chat with people who work at planetariums. People who work at these sites on a daily basis think about planetariums more than we do as a manufacturer, and they're able to observe customers up close. Becoming familiar with their perspective and values generates lots of good ideas.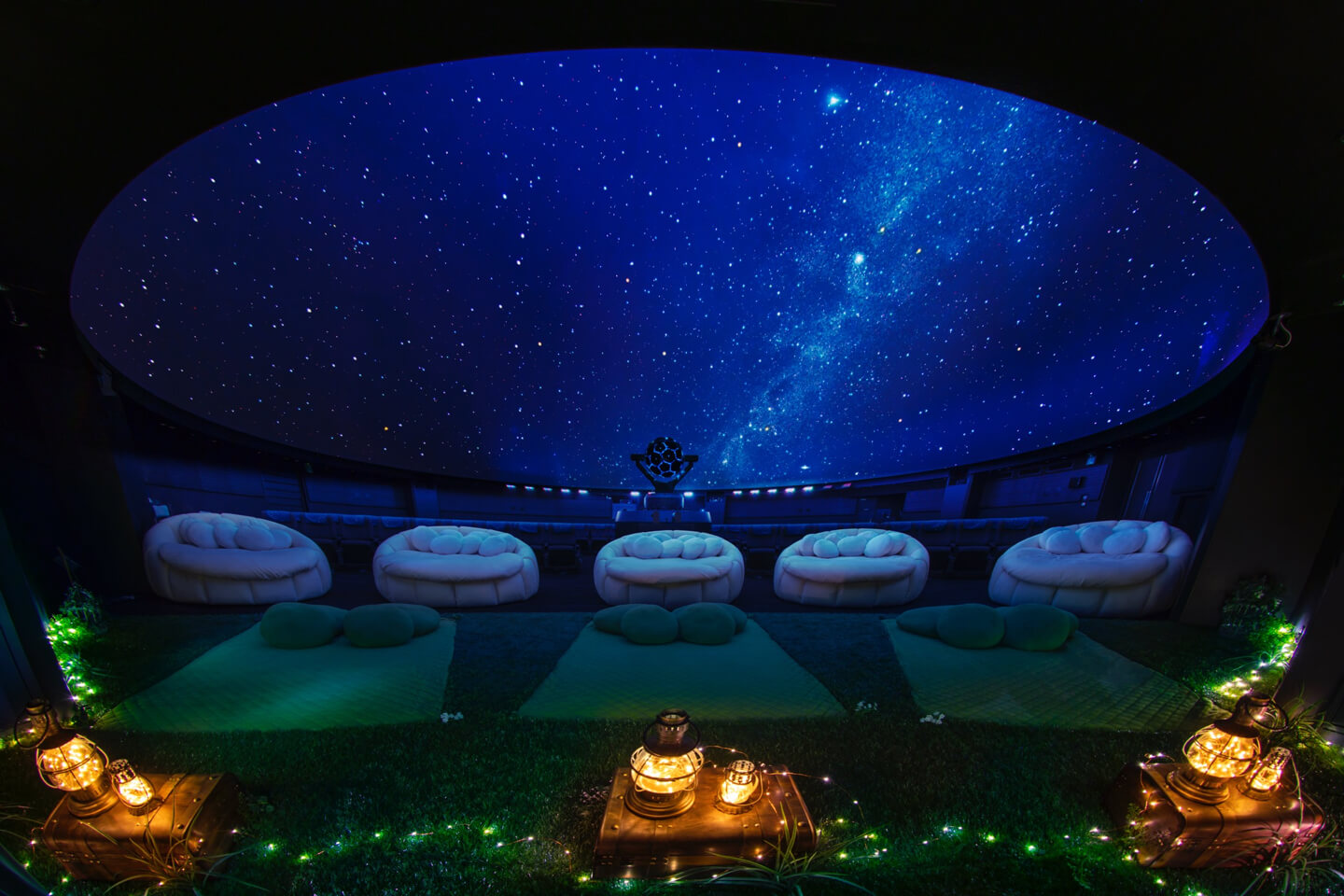 Creating planetariums that focus on delivering a great experience
Konica Minolta's Design Center changed its name to the Human Experience Design Center in 2016. Going forward, I hope to continue to design planetariums with a focus on creating a great experience, particularly seeing as the facility is named for "experience design."
Eventually, I'd like to be involved with designing a planetarium overseas. Right now, most of Konica Minolta's business is BtoB, but I think it would be great if this planetarium business evolved into a segment that drives the company's entire BtoC business in the future. I couldn't find a job this appealing and inspiring anywhere else.