Multipurpose dome theater
[KONICA MINOLTA PLANETARIA TOKYO]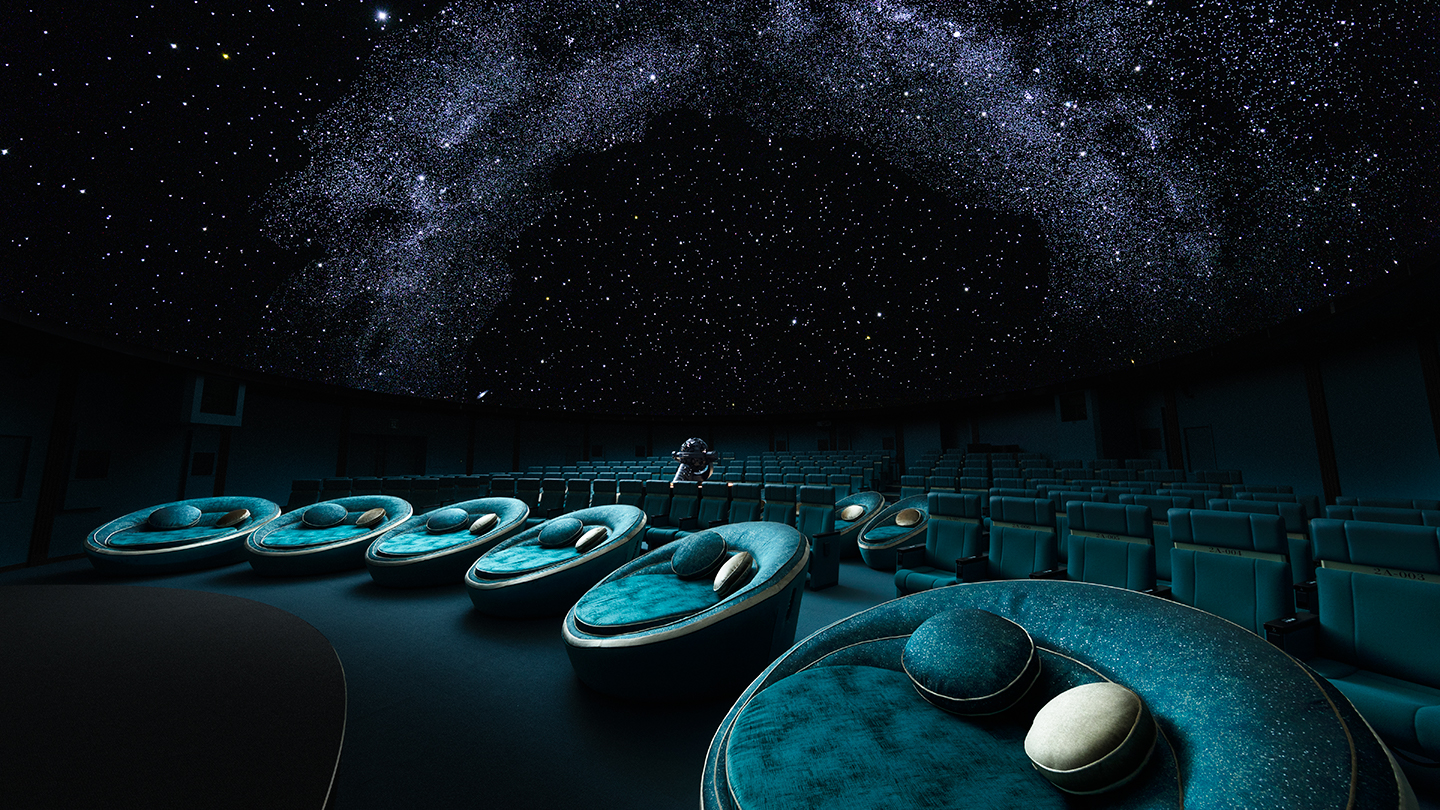 A new planetarium challenge
In December 2018, Konica Minolta Planetaria Tokyo opened in Tokyo's Yurakucho district as the company's third directly-operated facility of its kind. By combining two planetarium domes with VR attractions, a cafe, a gift shop, and other activities, the facility provides a novel experience. The HEX Design Center supervised the development of the design concept, space design, logo concept, and other aspects of the project from the standpoint of experiential design.
Design concept: "Future & Legacy"​
The planetarium, which is distinguished by its dual domes, was designed based on the concept of "Future & Legacy." Our goal was to create a space in which the past and future of planetariums could intermingle by making Dome 1 a future-oriented, multipurpose theater that defies the conventional definition of a planetarium and by making Dome 2 a conventional planetarium where visitors can experience the grand tradition of astronomy.
We produced original-design "Milky Way" seats for Dome 2. The twinkling stars of the Milky Way have been woven into their "nishijin" brocade fabric so that they envelop customers.​​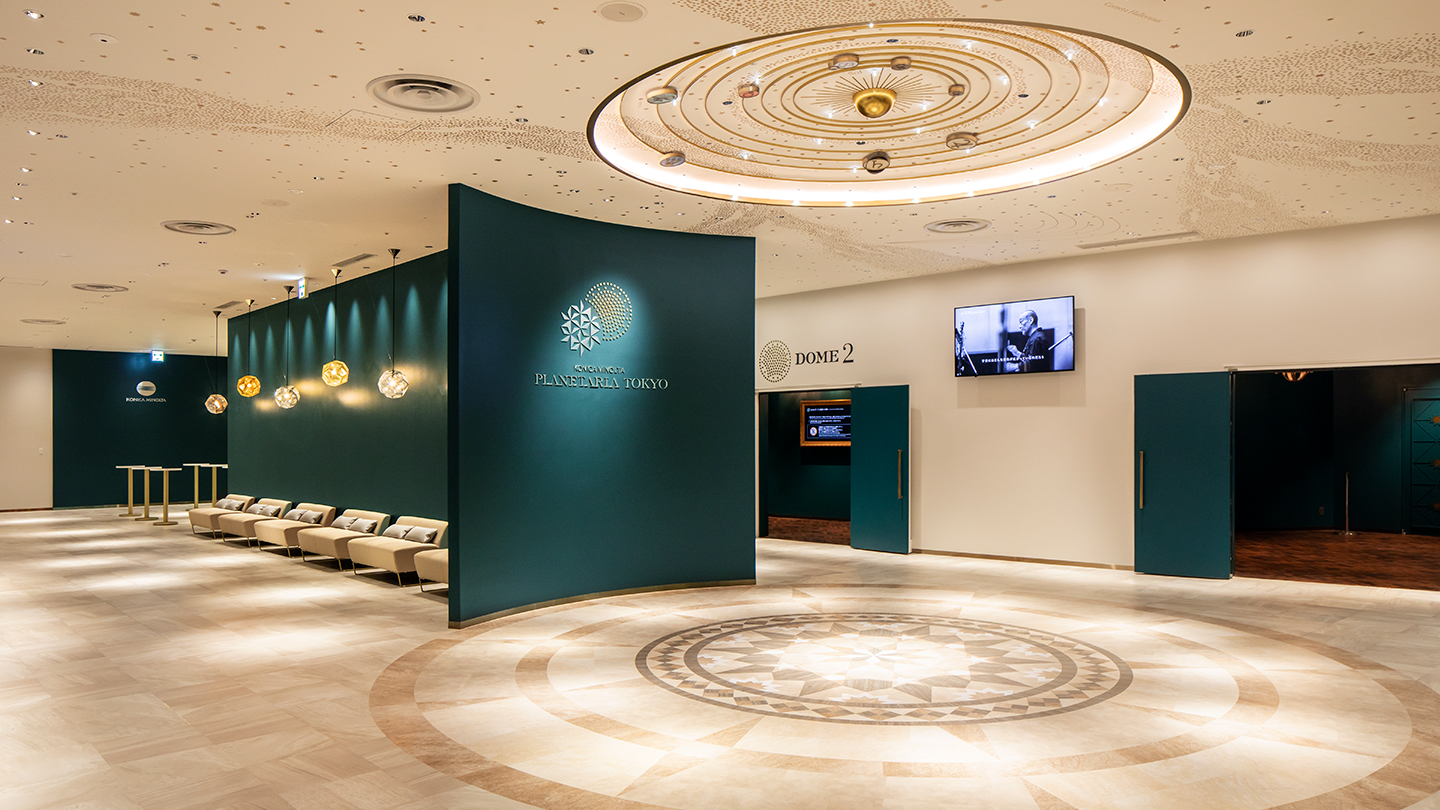 Lobby​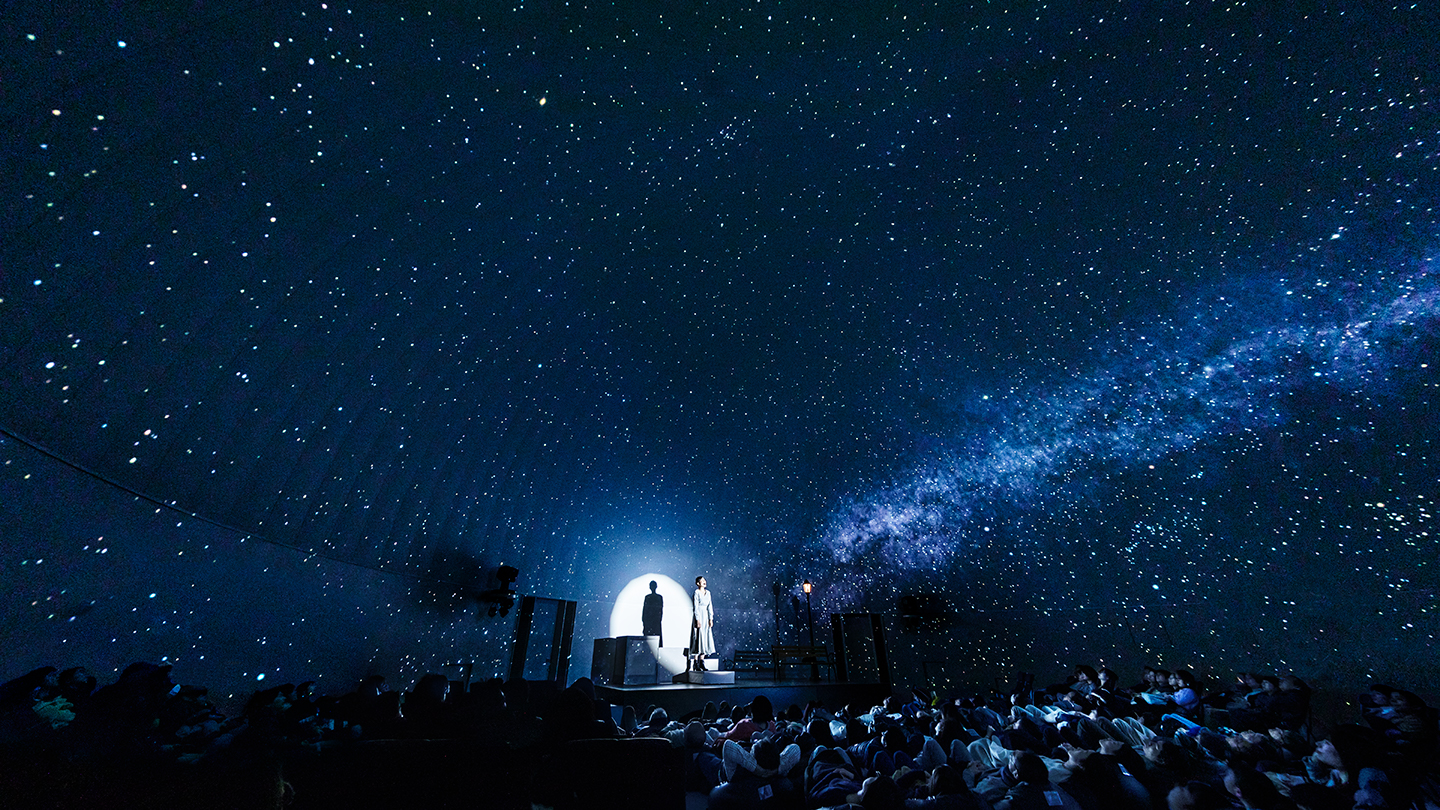 Dome 1: Live Act Planetaria​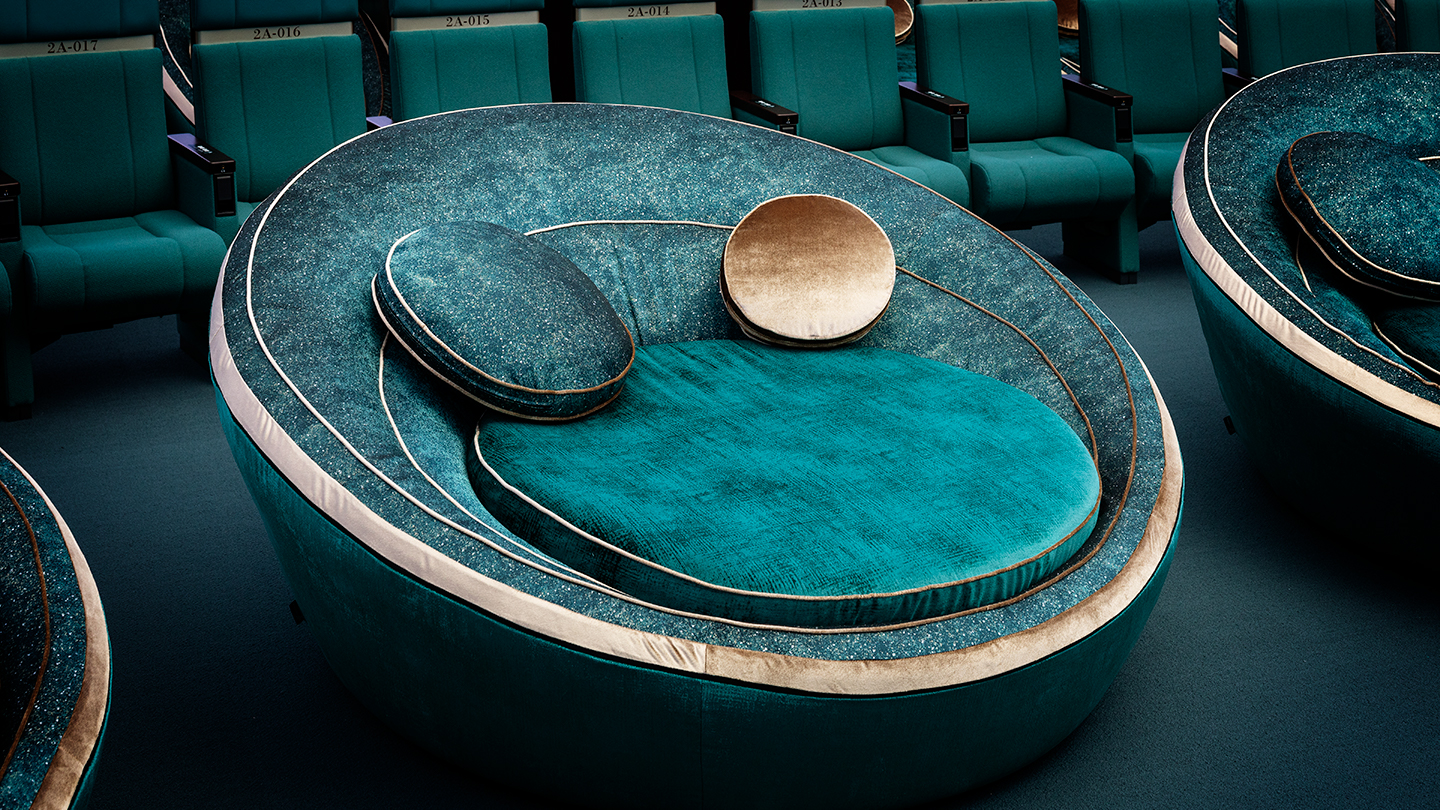 Dome 2: Milky Way seats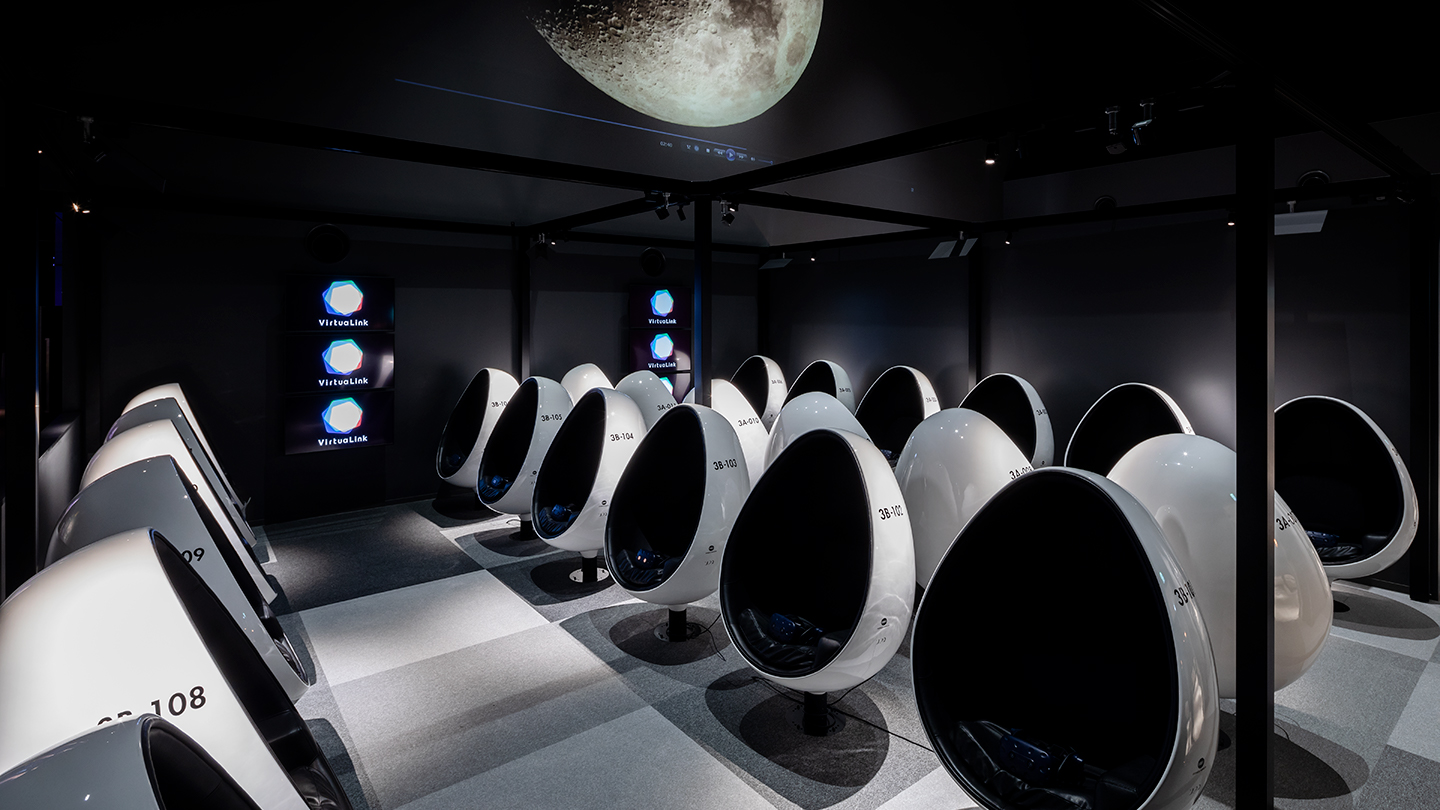 VirtuaLink VR attraction​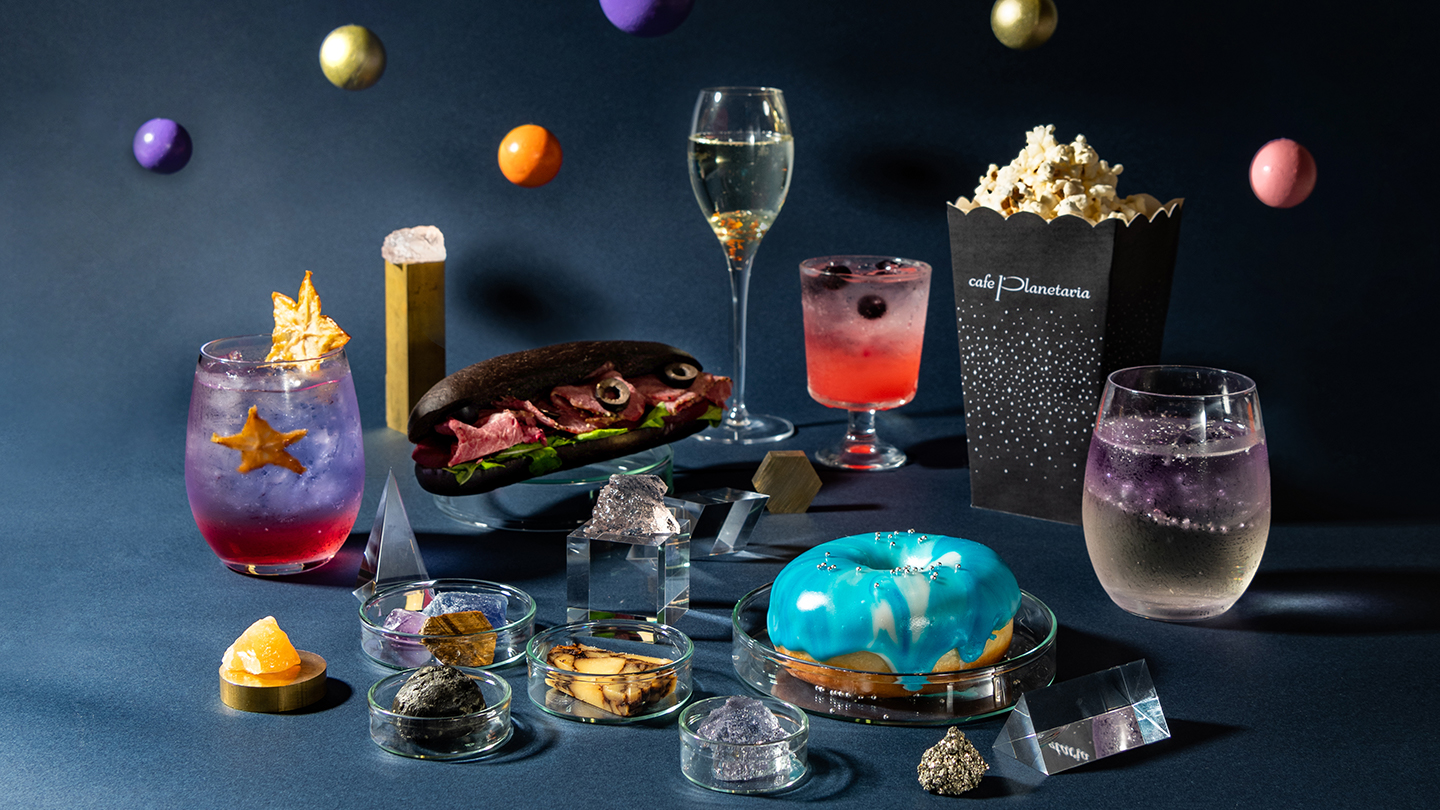 Café Planetaria​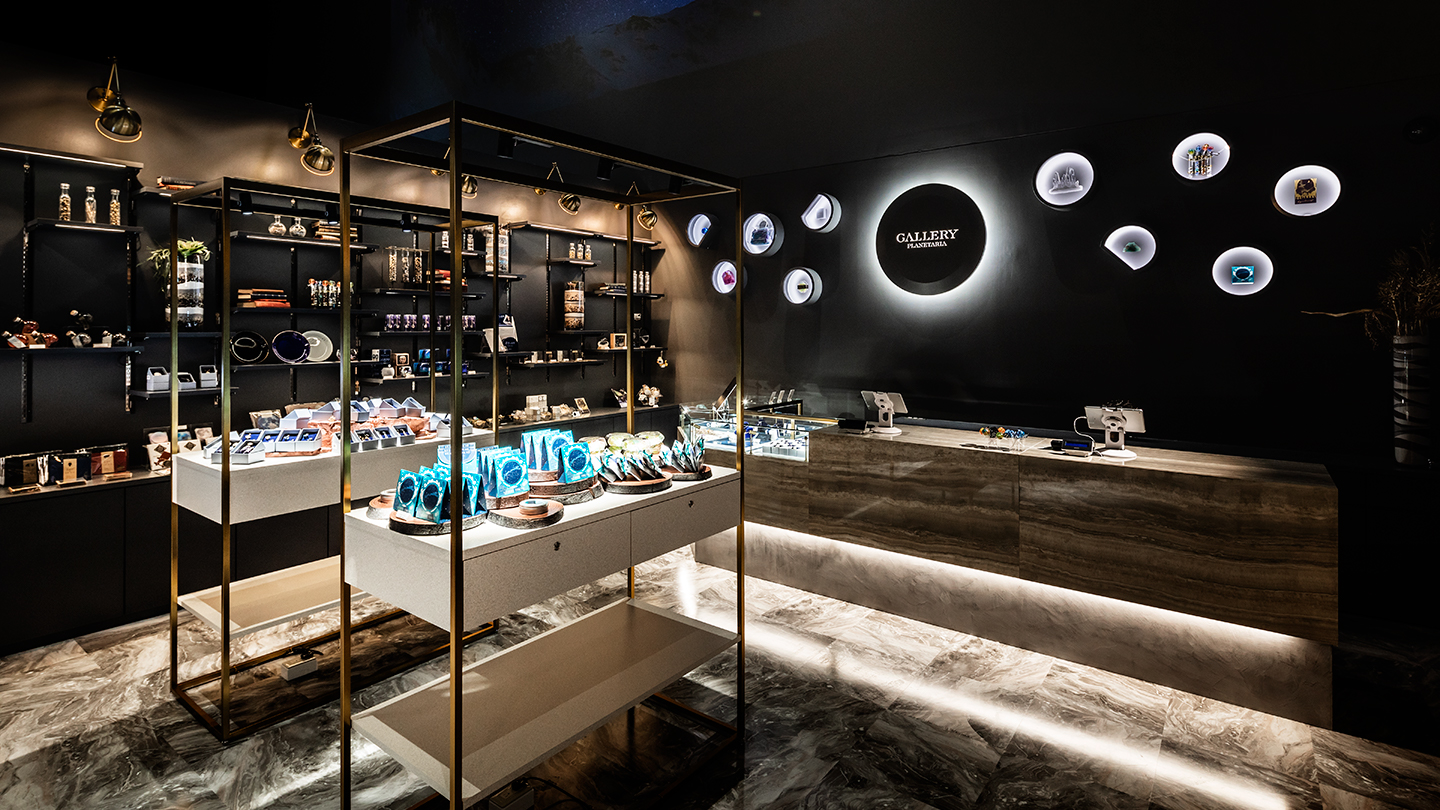 Gallery Planetaria gift shop