Diagnostic Ultrasound System
[SONOVISTA GX30]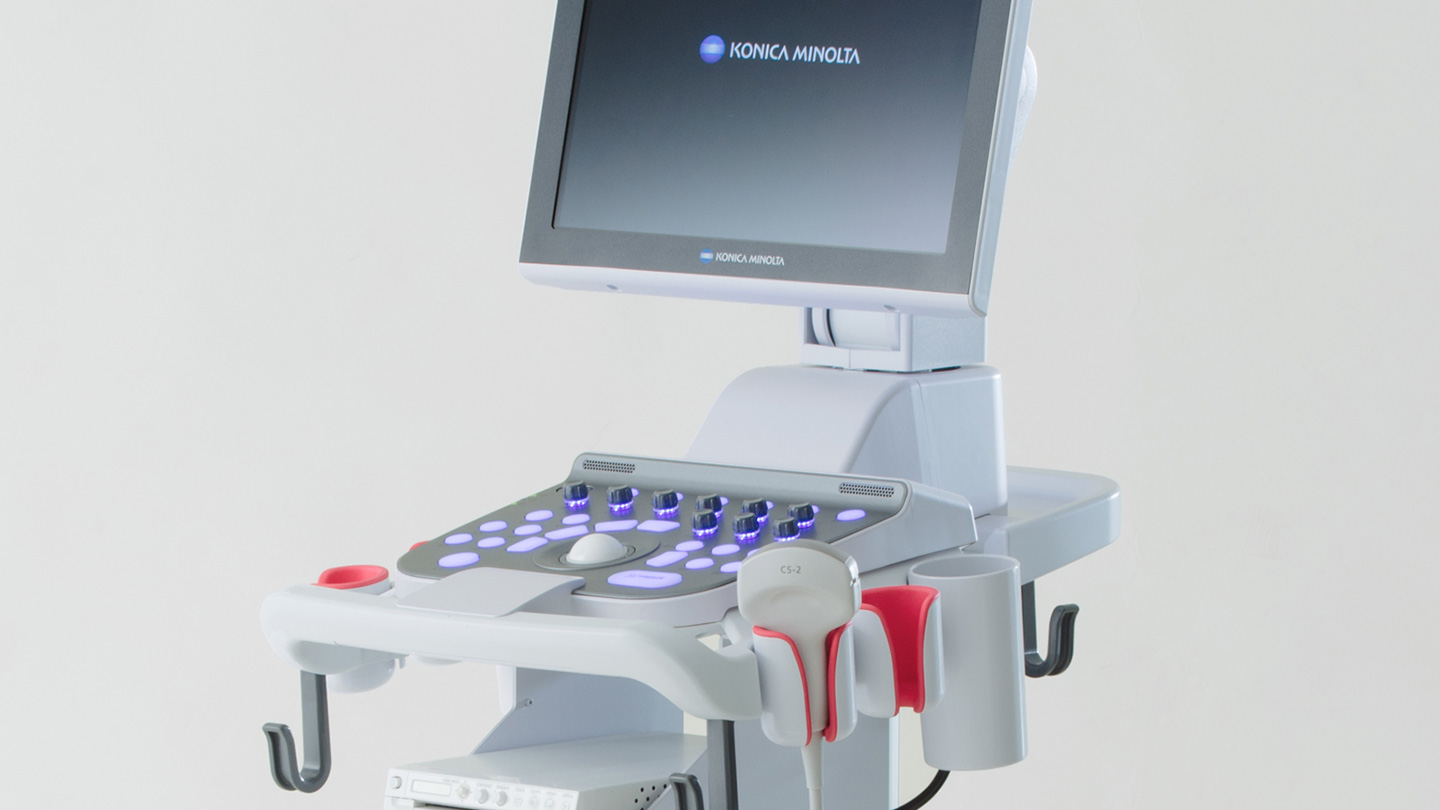 A compact ultrasonic diagnostic system for obstetrics and gynecology​
Our goal was to create a design that would allow limited space in examination rooms to be used more effectively. Thanks to a small installation footprint and a handy control panel that can move up and down and rotate through 270°, the system can be moved next to the examination table or kept close at hand without getting in the way. The touch panel's intuitive operation provides an interface that has been optimized for various workflows.
A design that suits various workflows​
The large, 15-inch touch panel monitor's hardware buttons and screen layouts can be customized in a fine-grained manner to suit the user's workflow. The probe's connector is located inside the side cover to make the unit easier to clean, and the cover has a special finish to make dirt easier to wipe away.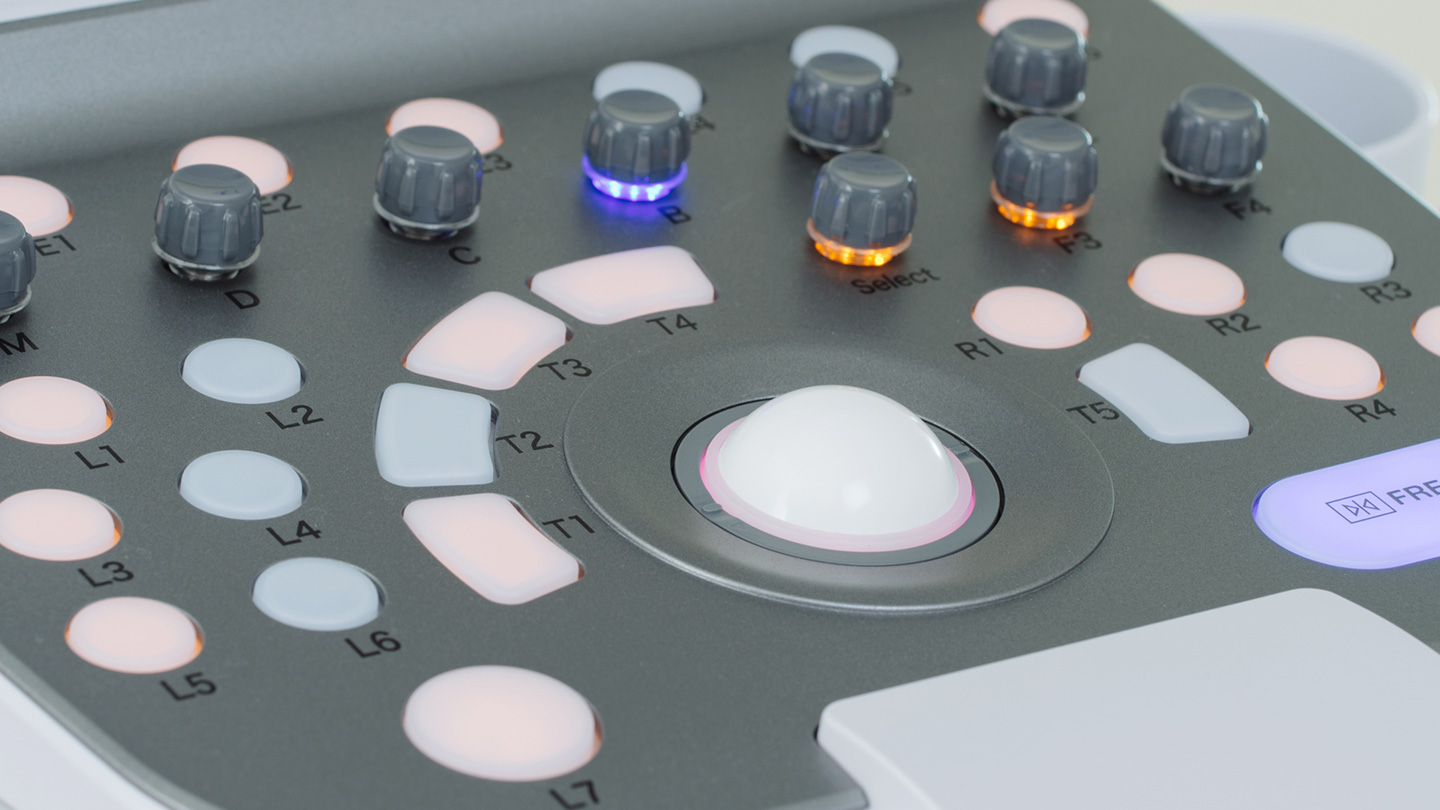 Control layout derived from millimeter-level monitoring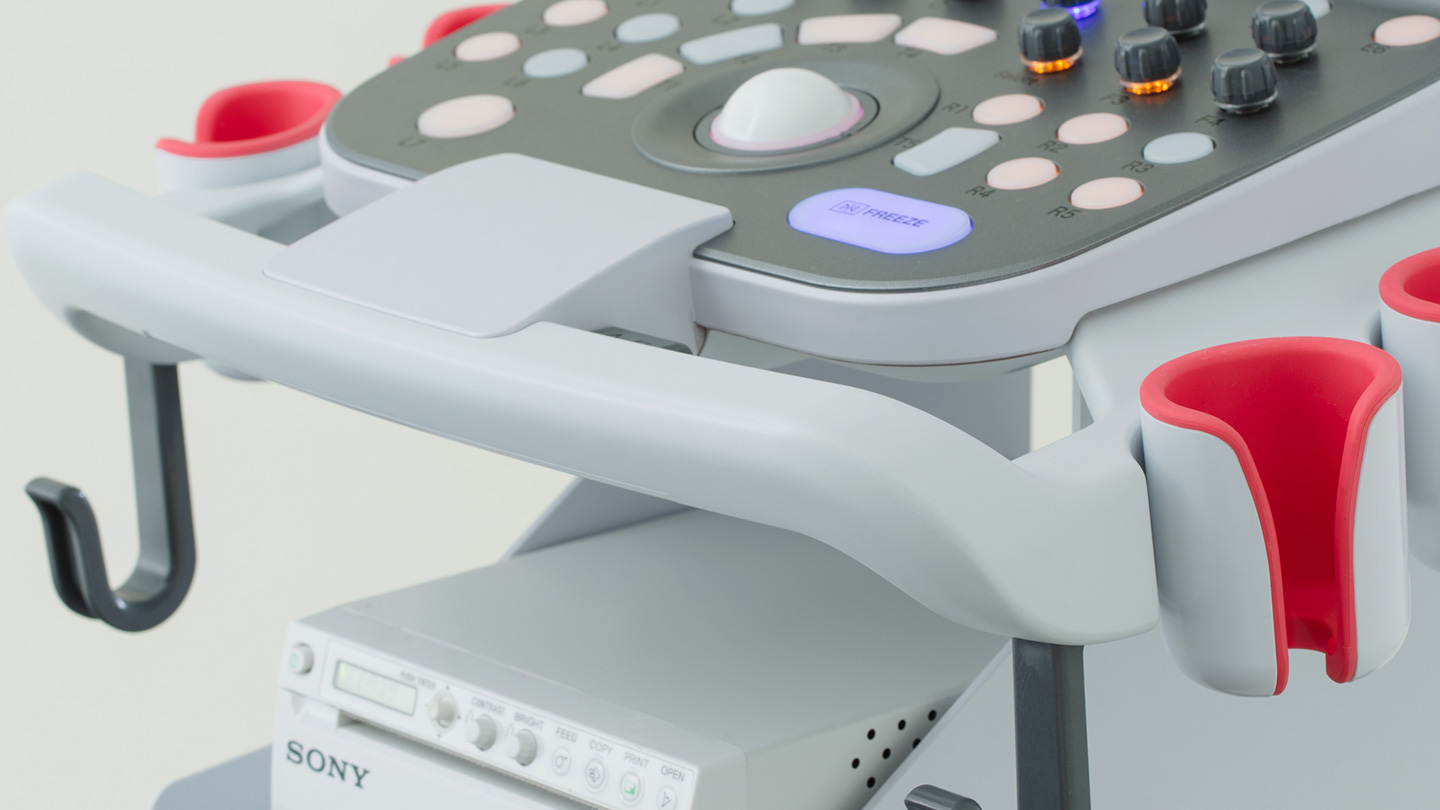 Grip and holder that have been designed to be easy to handle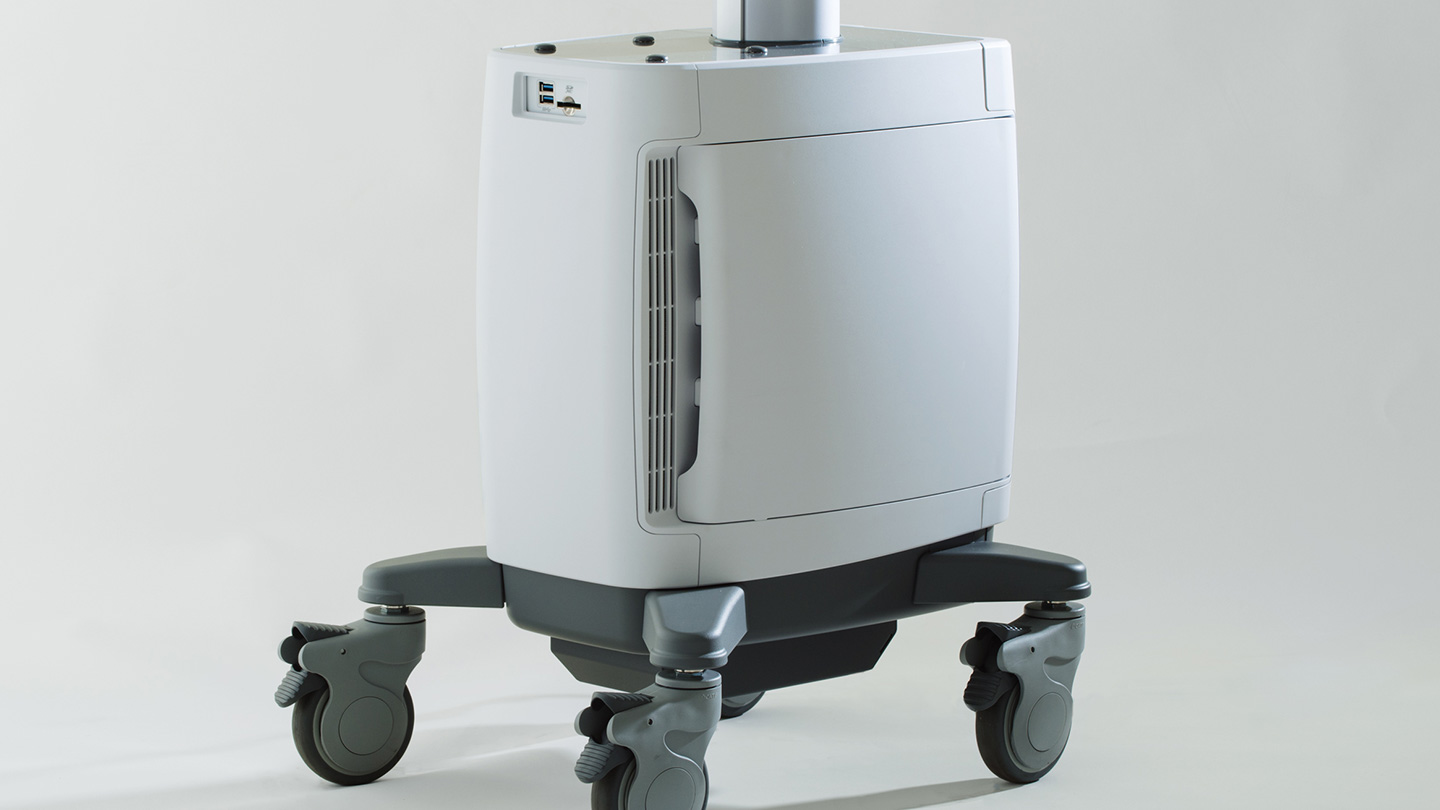 Compact, clean unit design​