The power of visualization moves people's hearts.
Hiroko Hirano
Product designer
I became a product designer because I was captivated by objects with substance.​
When I was a high-school student, I loved drawing manga cartoons, and I felt happy when I was drawing gadgets like small objects and tools. Later when I was a student at an art university, I found creating three-dimensional objects myself interesting, and I decided to become a product designer who's capable of designing products on a variety of scales. I thought of Konica Minolta as a camera company until I read an article describing an interview with the president while I was looking for a new job. The president spoke of his decision to shift the company away from the camera business, which had been its core business. Thinking to myself that a company that's capable of such a bold change would also be able to embrace new challenges, I decided to join the company.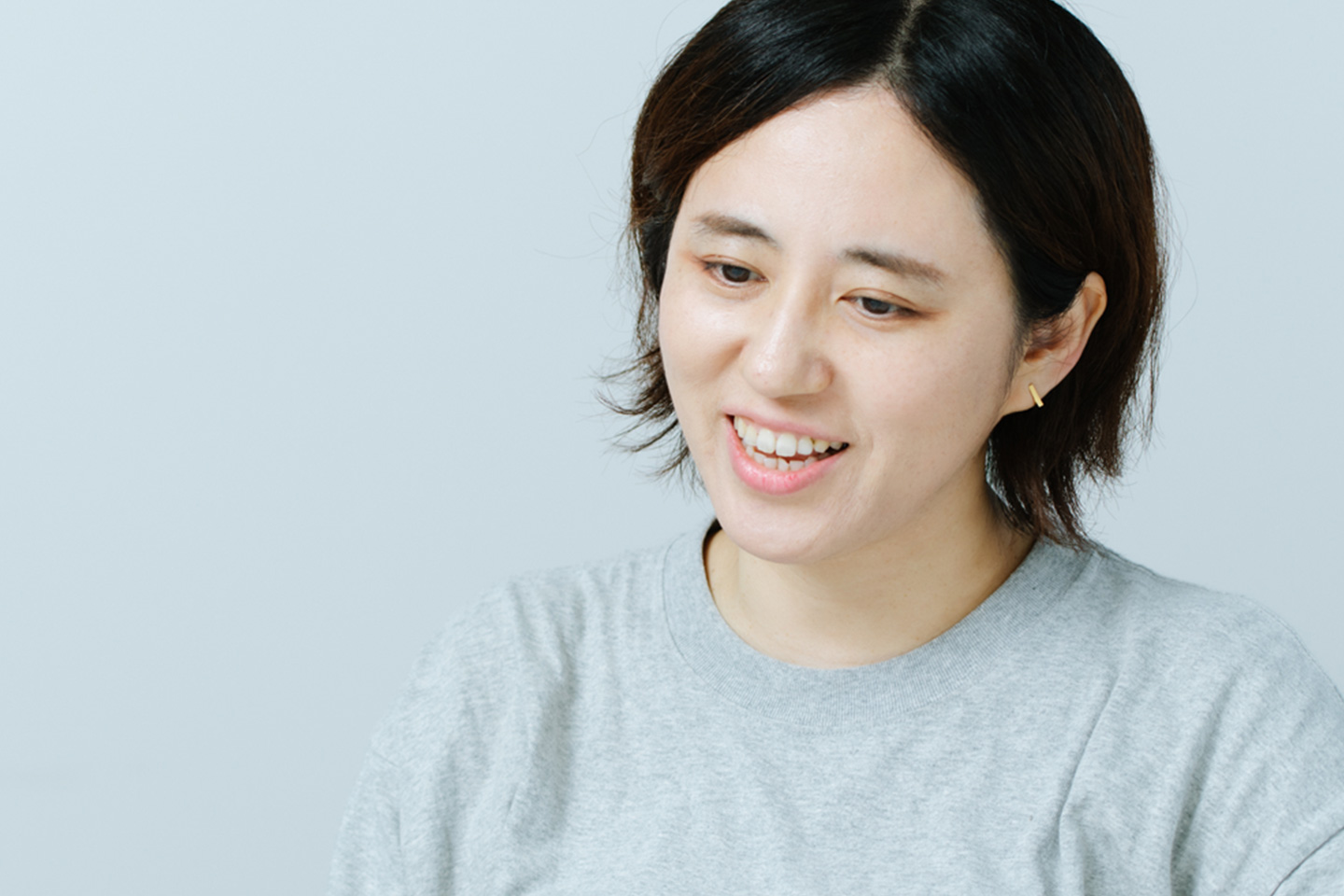 Pursuing refinement with a new series of multifunction printers
I worked on product design for a new series of multifunction printers called bizhub-i, which was launched in 2019. We sought to increase the level of refinement by keeping the black and white base colors that had been used for past models but separating the black and white areas more clearly.
One major improvement was working with developers to design a single control panel for both A3 and A4 models. Adopting a common, shared method of operation not only provided benefits to users, but also increased production efficiency for us as the manufacturer. We also designed the control panel so that it could be tilted 90° in order to avoid glare from reflected light.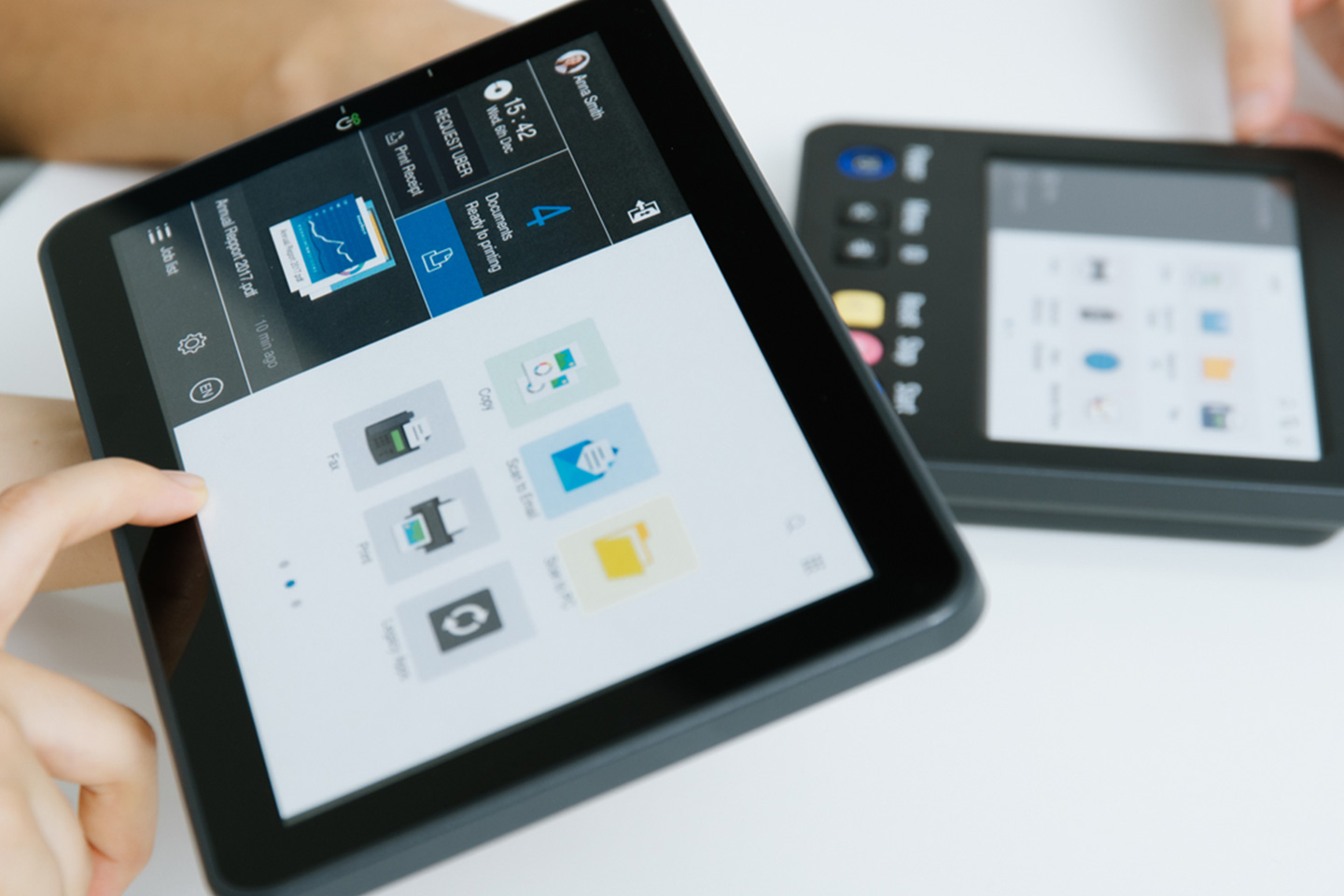 Pushing forward projects by expressing the product image through shapes
We designers were actively involved in launching the next-generation bizhub-i series, but initially a variety of approaches were discussed internally, including some conservative ones that centered on playing it safe. We created models of the new product's external appearance known as mockups and showed them to sales company staff and marketing employees. This approach allowed us to share the product image in a concrete way and spurred everyone's enthusiasm for launching a next-generation model. The experience reaffirmed my respect for the power of actual objects that you can see and touch.
Beauty in everything–appearance, functionality, and efficiency
Designers find the pursuit of beauty to be rewarding. When I say beauty, I'm referring not only to an object's appearance, but also to the lack of complexity when the product is used, the brand's consistency, and even the improvement in production efficiency that we gained by designing a single, shared control panel.
Why do we pursue beauty? One can only respond: Because things are better when they're beautiful, of course! It is a simple and heartfelt preference.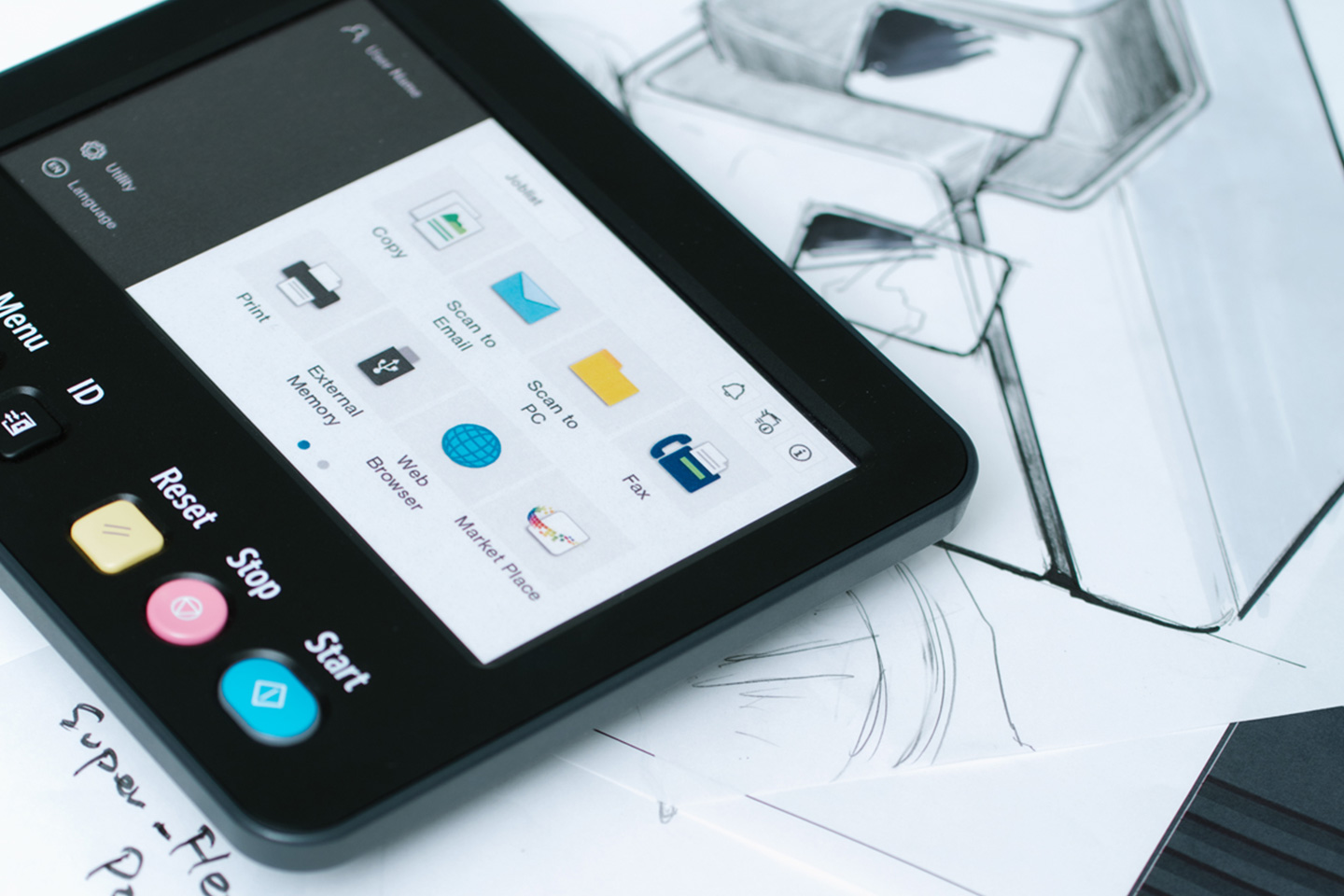 Visualization as the designer's strength
I believe that I must continue to hone my skills as a designer going forward. My ability to sculpt and shape. My ability to quickly create drawings in CAD software. My ability to communicate what I need to the people I want to depend on... One can come up with a variety of skills, but whatever the specific means, my goal is to communicate beauty to those around me in a way that they can see and understand, and in a way that they find satisfying and compelling.
I believe that the strength of the designer, one that researchers and planners lack, is the ability to visualize things. Designers can consistently visualize the beauty that we want to express. My goal is to be that kind of designer.