ALMA - A window into the mysteries of the universe -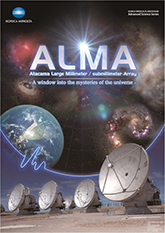 ©KONICA MINOLTA PLANETARIUM
©NAOJ
©ALMA(ESO/NARAO/NAOJ)
©Y.Hezaveh et al.
©NASA/JPL-Caltech/WISE Team
©ESO/l.Calcade&NASA
Running Time: 29min
Target Audience: from Kids to Adults
Release: 2014
Production: Konica Minolta Planetarium CO, LTD.
ALMA (Atacama Large Millimeter/submillimeter Array) is the most advanced astronomical interferometer based on the latest manufacturing technologies. Starting full operation in 2013, ALMA aims to explore the unknown regions of our universe. The array constructed at 5,000 meters altitude uses 66 parabolic antennas, an overwhelming scenery. Study about how stars were born, the mystery of life with the beautiful Atacama soil and its starry sky.
Highlights
Reason of ALMA's location at 5,000 meter altitude set in Atacama Desert of Chile
Beautiful Atacama Desert and stately ALMA
Mechanism of the interferometer and aperture synthesis
The universe that ALMA can explore
Reason of needing 66 parabolic antenna units
ALMA's related facilities
Latest results ALMA has observed
Modern technology and researchers' challenges
ALMA project's significance in human history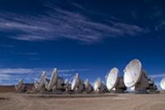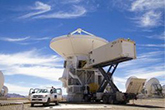 Photography ©KANESHIRO, Ryuji/HANYUDA, Yasushi/KAWASHIMA, Hiroshi
Trailer
©KONICA MINOLTA PLANETARIUM ©NAOJ ©ALMA(ESO/NARAO/NAOJ) ©Y.Hezaveh et al. ©NASA/JPL-Caltech/WISE Team ©ESO/l.Calcade&NASA
All images, sounds, scenario and text on this site are copyrighted by Konica Minolta Planetarium Co., Ltd. and other copyright holders.
Any unauthorized copying, posting or distribution of these materials is prohibited. All rights reserved.