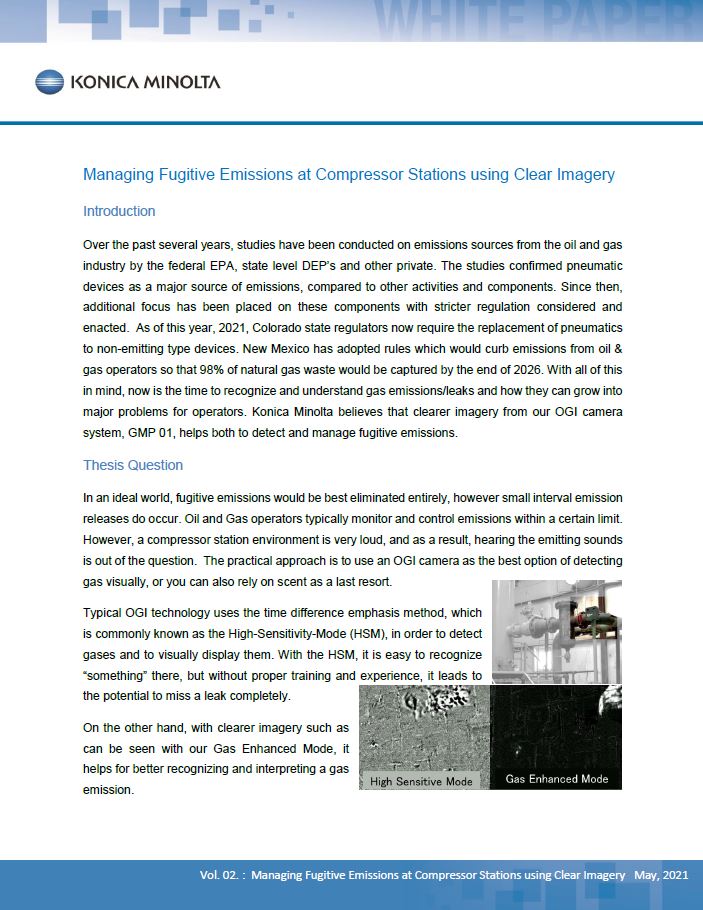 White paper Vol.02 :
Managing Fugitive Emissions at
Compressor Stations using Clear Imagery
(May, 2021)
This paper covers the capabilities of interpreting thermal distribution using our OGI camera system, the GMP 01. Storing the video images of the gas leaks allows for the buildup of a video imagery library to refer to and compare leaks from the same equipment in subsequent inspections.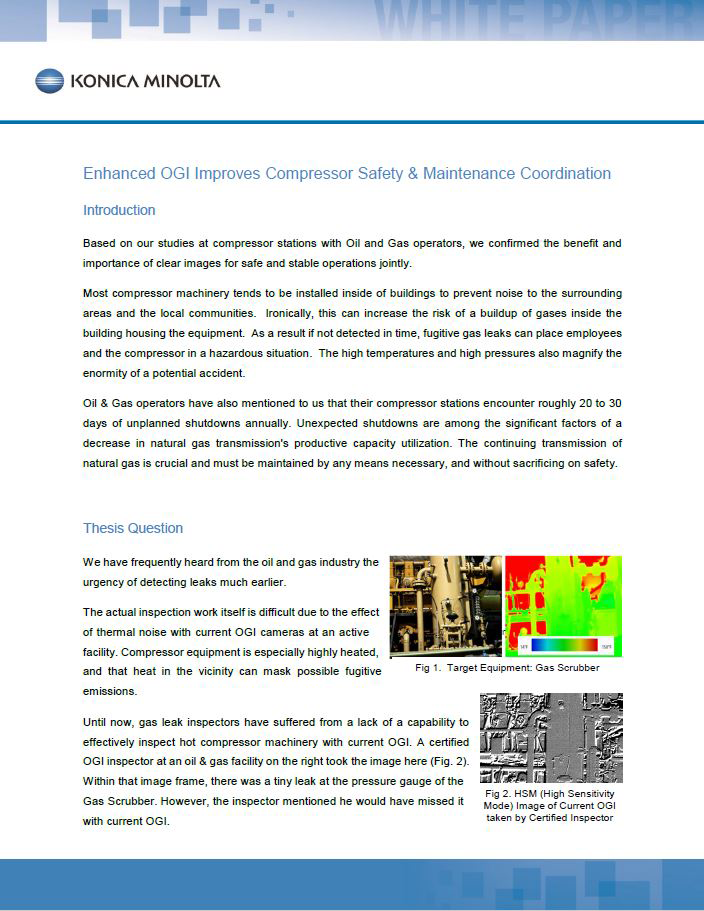 White paper Vol.01:
Enhanced OGI Improves Compressor Safety
& Maintenance Coordination
(Jan,2021)
In collaboration with Oil & Gas operators, Konica Minolta studied the operation of compressor stations during the period from late 2019 to early 2020.
Results demonstrated the benefit and importance of clear images for safe and stable operation.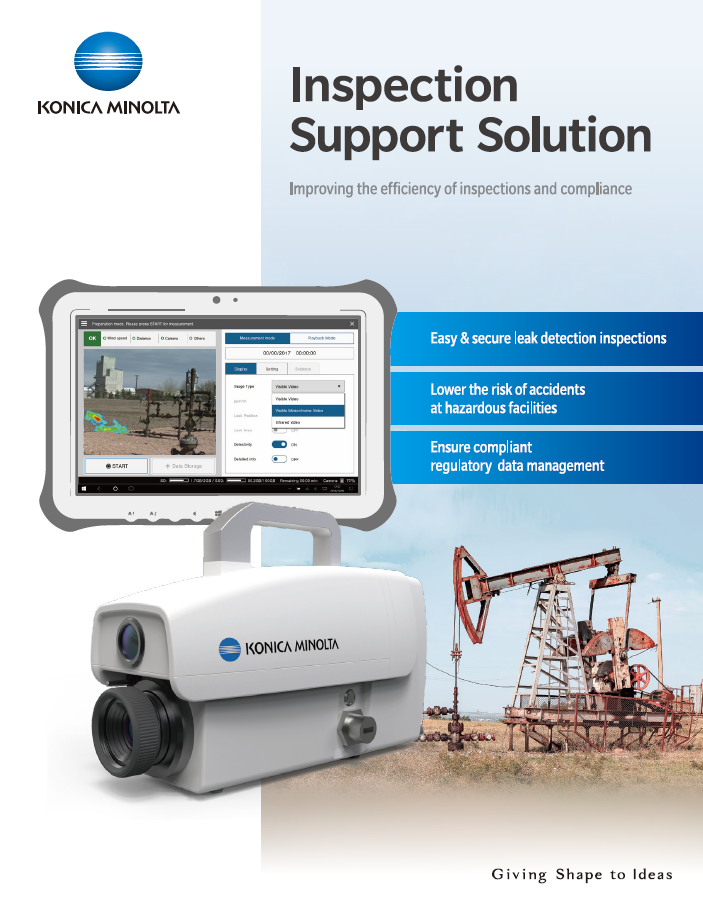 Brochure
Learn the GMP01's features specification and customer values in one brief brochure.
Contact