Visualize Gas Leaks
The GMP01 (our OGI system) quickly and clearly visualizes gas leaks at oil & gas facilities, preventing serious accidents and ensuring safe and stable operations.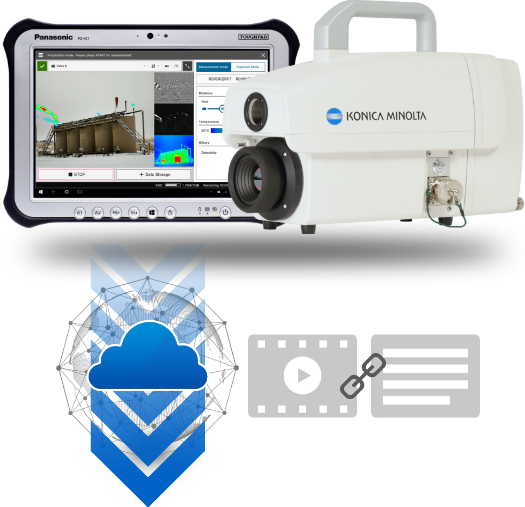 Gain insight
from Data Analysis
Data is accumulated in the Inspection Data Manager.
You're able to compare and analyze past inspection videos
to help predict future operational malfunctions.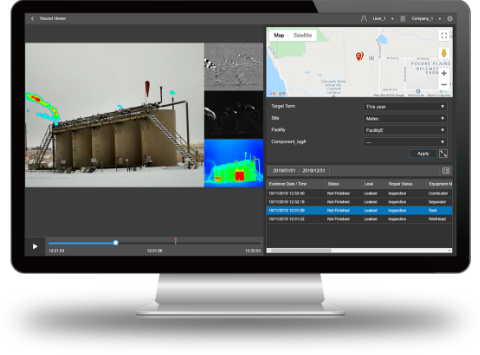 Our Inspection Support Solution ensures four aspects for safe and stable operations.
Inspection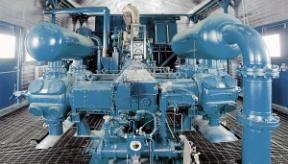 Lower the risk of accidents by detecting early signs of a potential failure.
Operations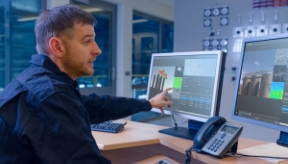 Optimize the maintenance schedule to maximize your production capacity.
Maintenance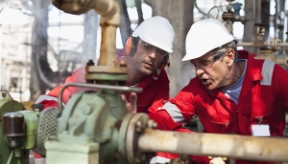 Determine the best and most effective repair method based on past inspection and repair history.
Compliance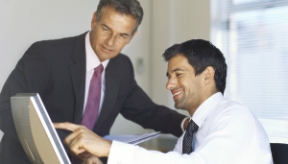 Efficiently organize and manage inspection data.
News
Oct. 1. 2019

Announcement

May. 15. 2019

Announcement

Mar. 1. 2019

Announcement

Konica Minolta launched Inspection Support Solution (the GMP01).