Wireless Digital Radiography System
[AeroDR fine]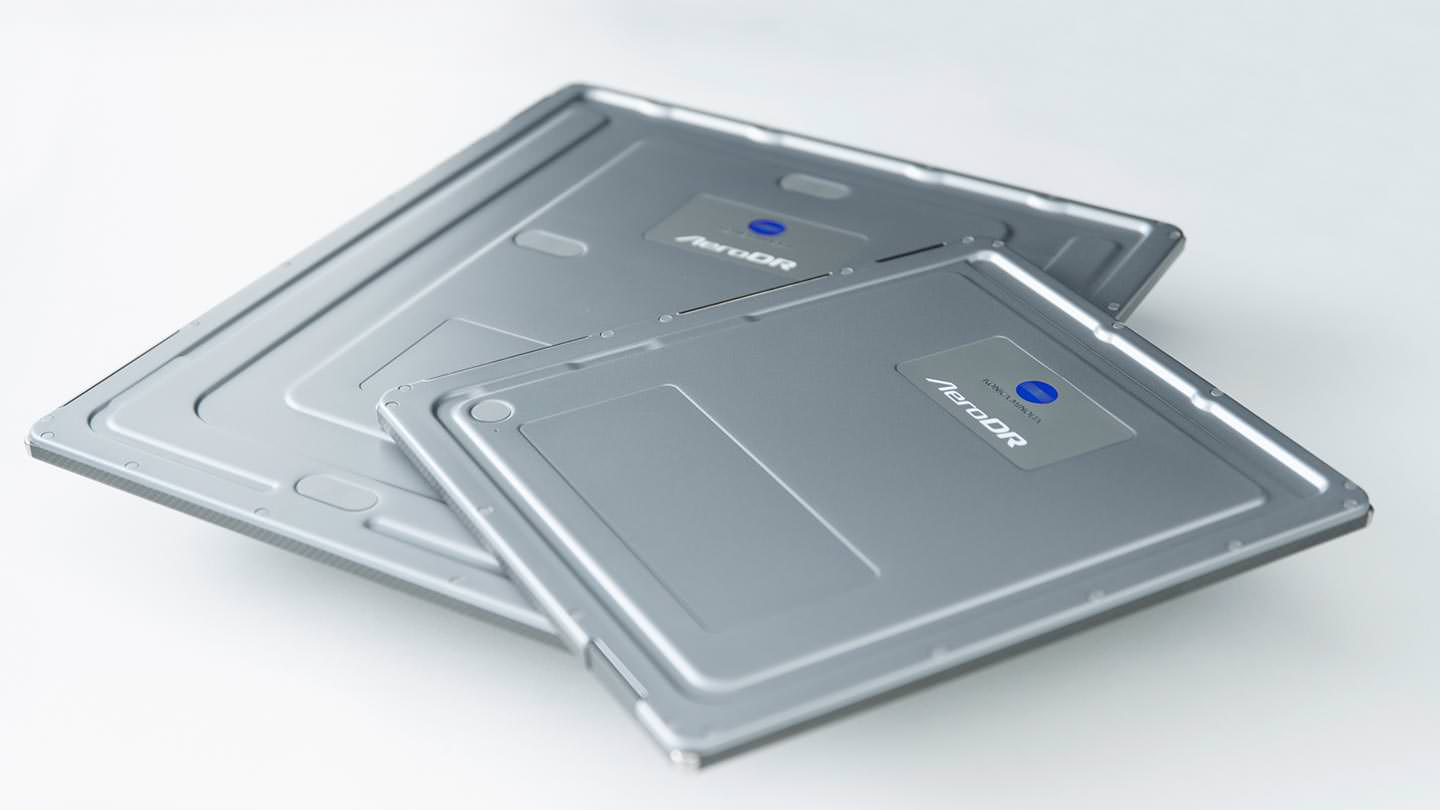 Bringing digital and wireless capability to X-ray images
X-ray imaging is an essential part of fast, precise pathological diagnosis. Thanks to digital and wireless technologies, the technique is used in a variety of settings, including emergency departments, intensive care units (ICUs), and operating rooms. Designed to deliver even higher image quality and ease of use, AeroDR fine is a flagship model that delivers world-class resolution along with improved impact and water resistance.
A groove that provides functional beauty by letting users handle the system with peace of mind​
We realized something when we observed medical personnel actually using X-ray imaging systems. The panel was much more difficult to use than we had imagined, and its weight made it stressful to handle. We addressed this issue by reducing the weight of the panel, adding a groove around the outside to make it easier to hold, and rounding the edges to create a design that gives users peace of mind.​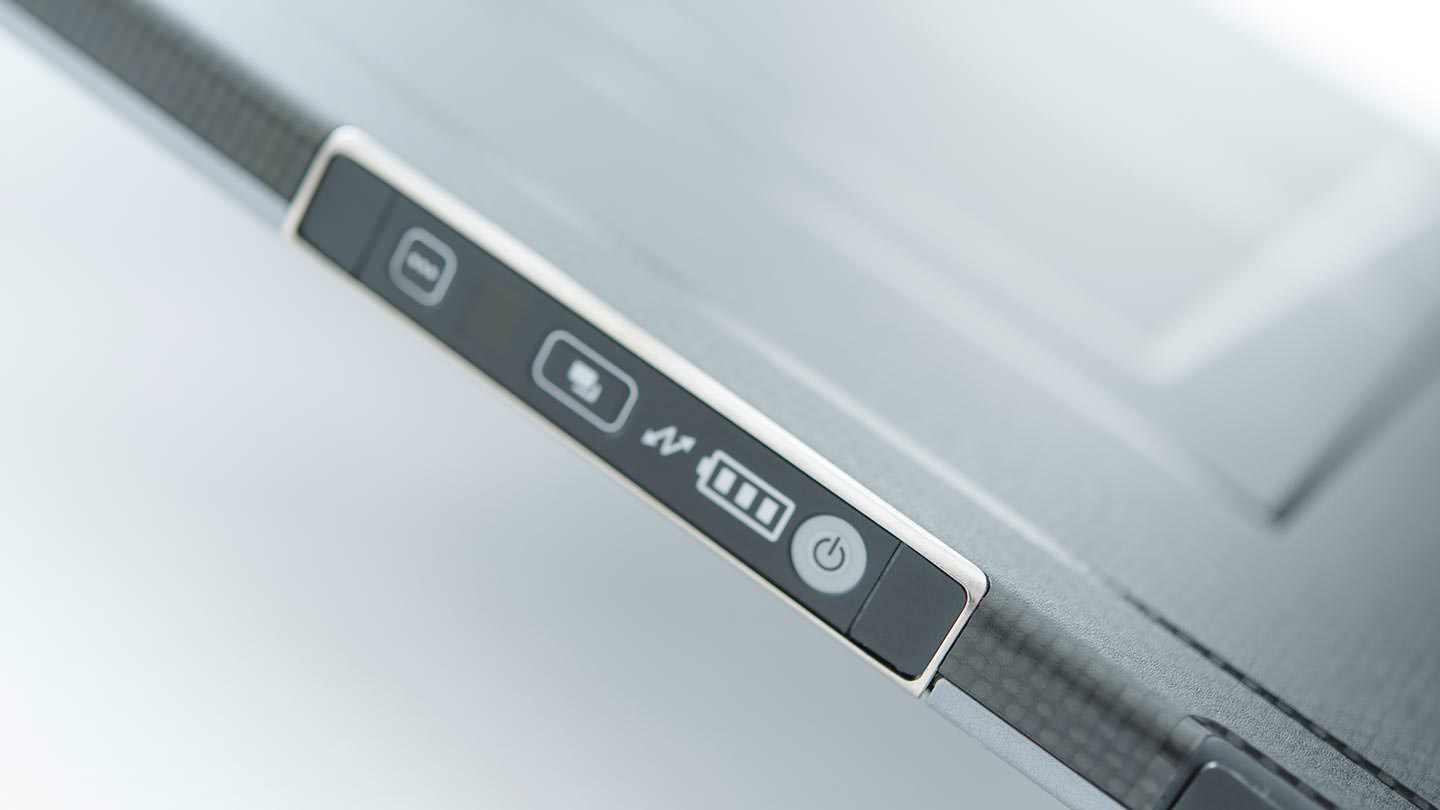 Interface that reliably communicates conditions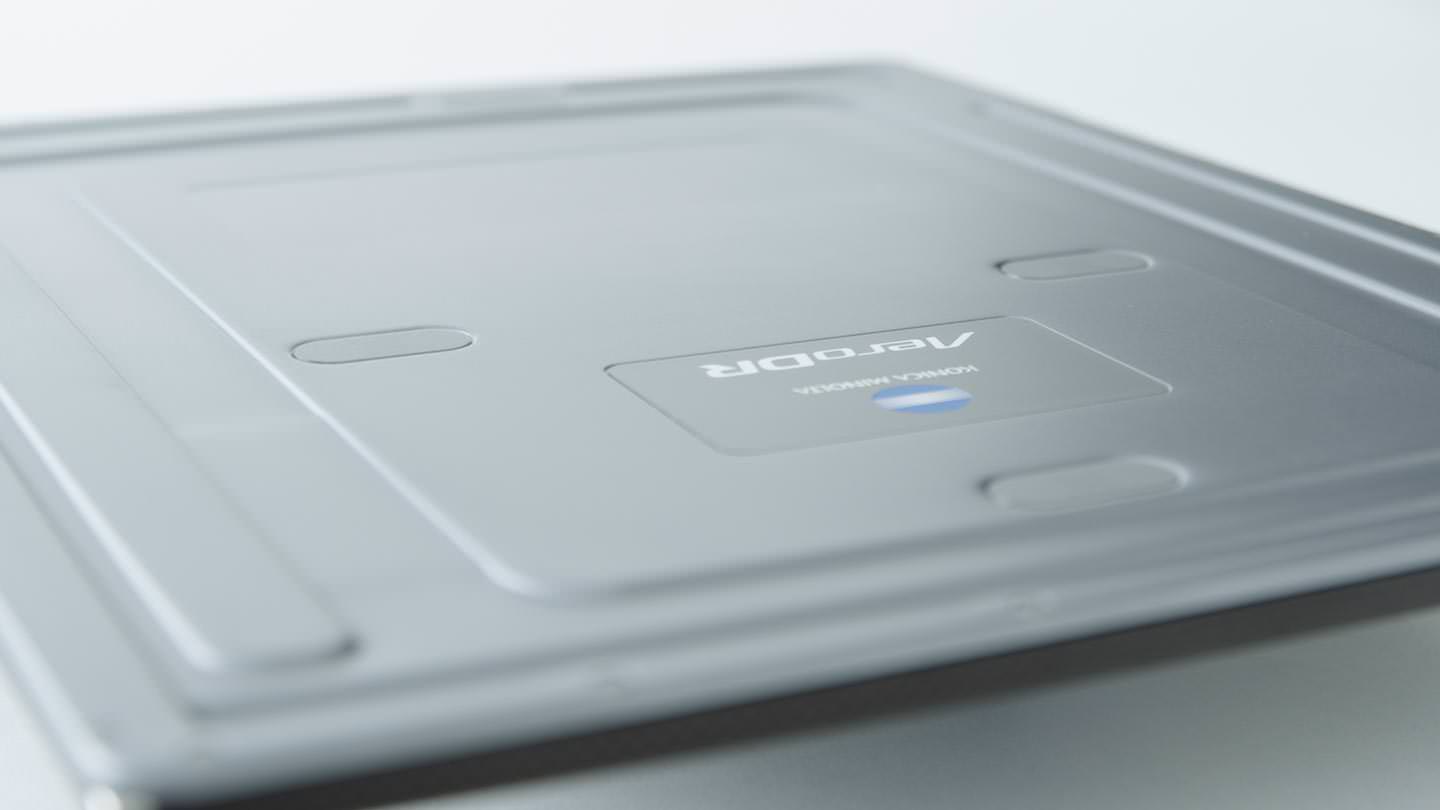 Composite materials that provide strength and light weight​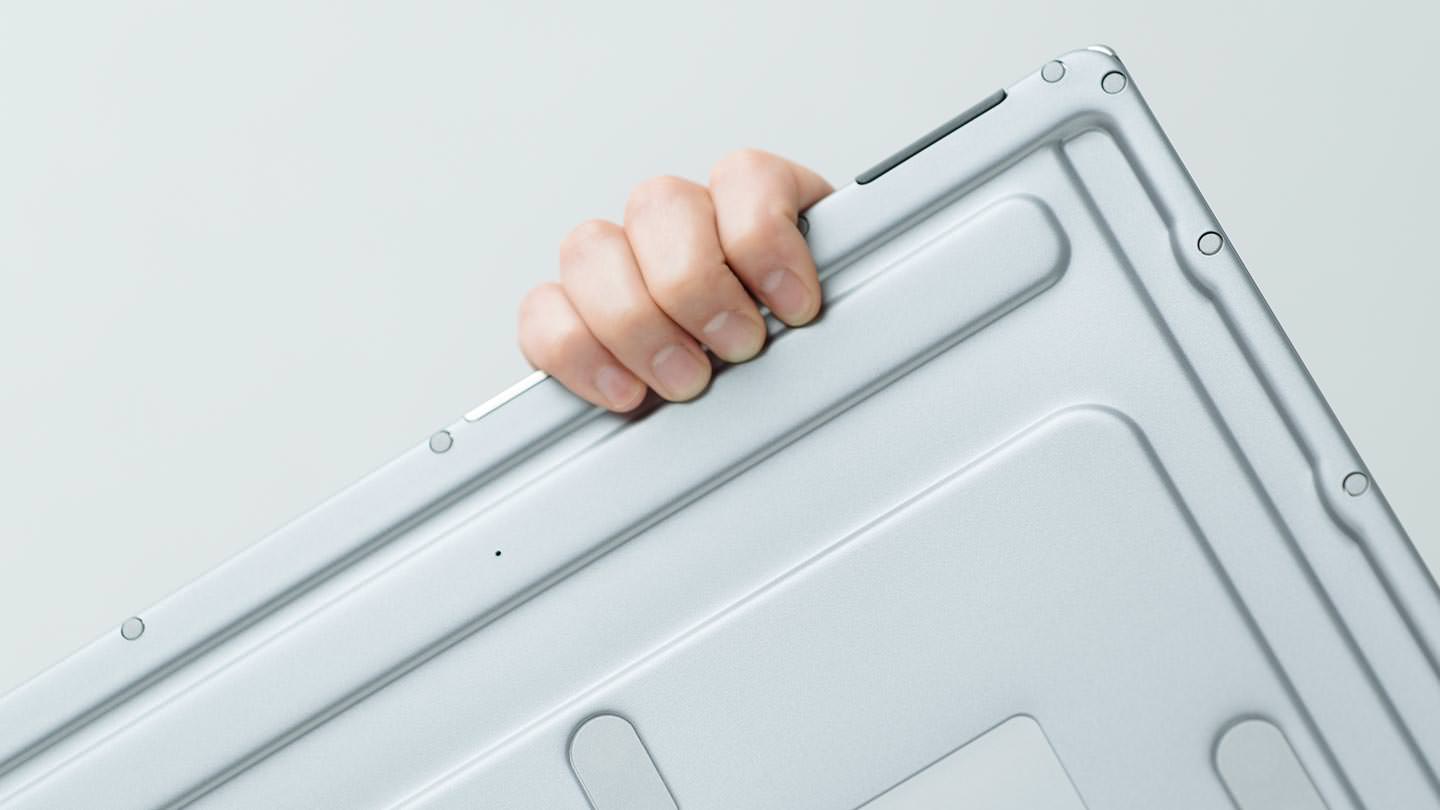 Peace of mind created by the groove