Color Multifunction Printer
[bizhub-e Series]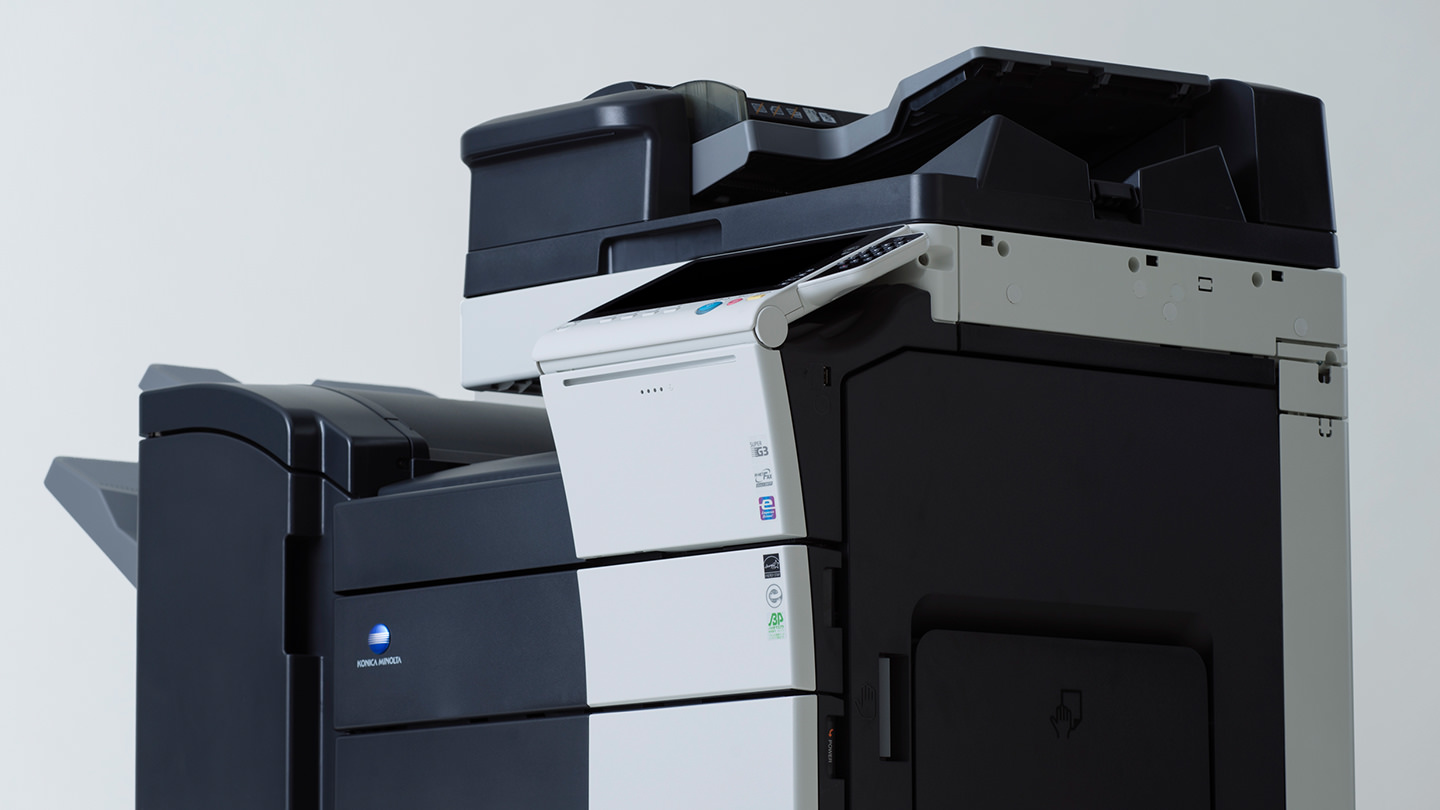 Making office work more seamless Smart multifunction printers
The cloud is bringing a new level of freedom to office workstyles. Now there's a multifunction printer that can seamlessly accommodate computers, tablets, smartphones, and other devices in response to the workflows of this new era: the Konica Minolta bizhub series. The series also delivers exceptional environmental performance by using PC/PET recycled material and biomass for its enclosure.​
Stylish black A white interface​
We created a stylish exterior by paying attention to all 360° of the enclosure–even the parts you can't usually see–so that the product would look beautiful no matter where in the office it's placed. We used white for the control panel and other interface elements to symbolically express access to information and controls. The product inherits its identity from the bizhub series, allowing it to deliver stylish comfort.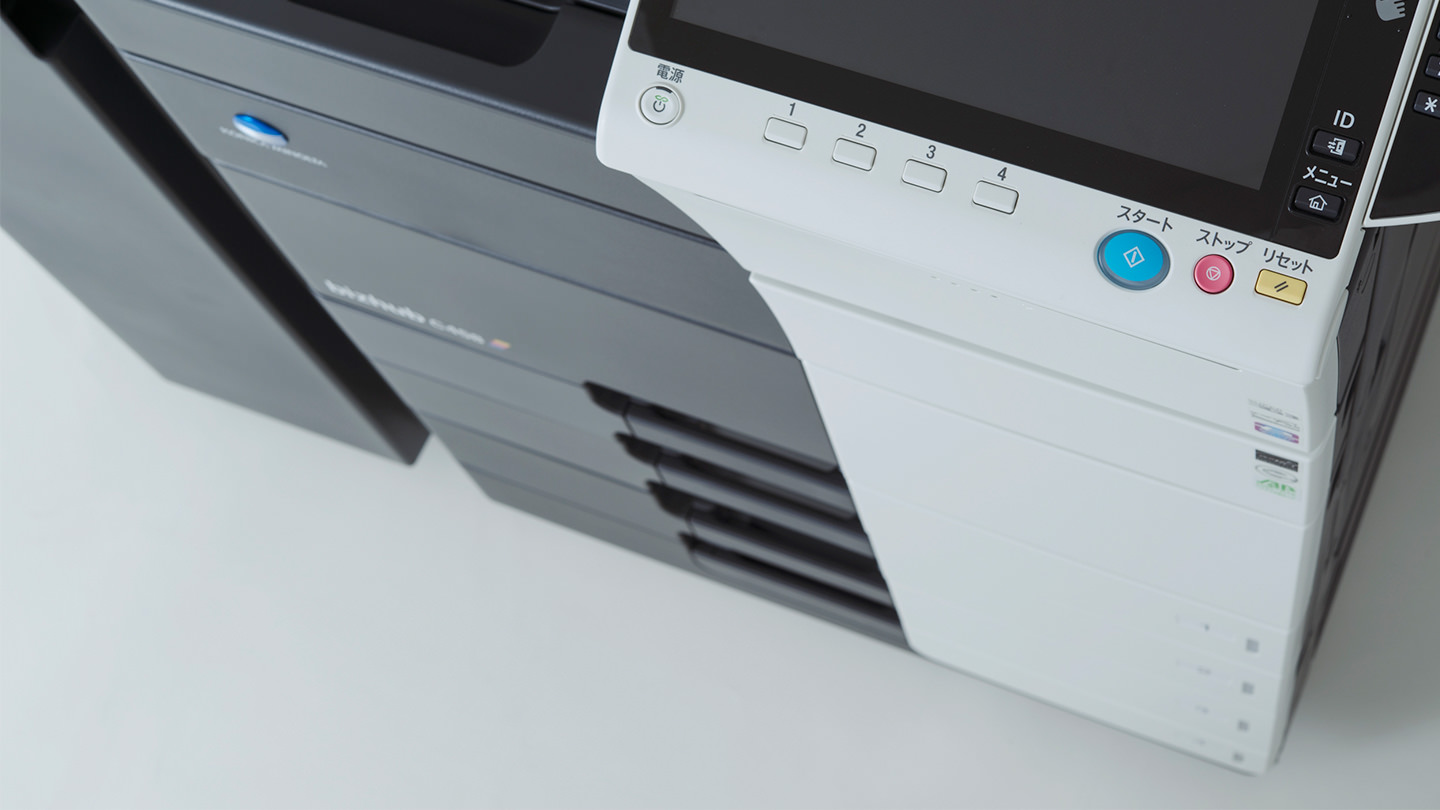 Symbolic interface design​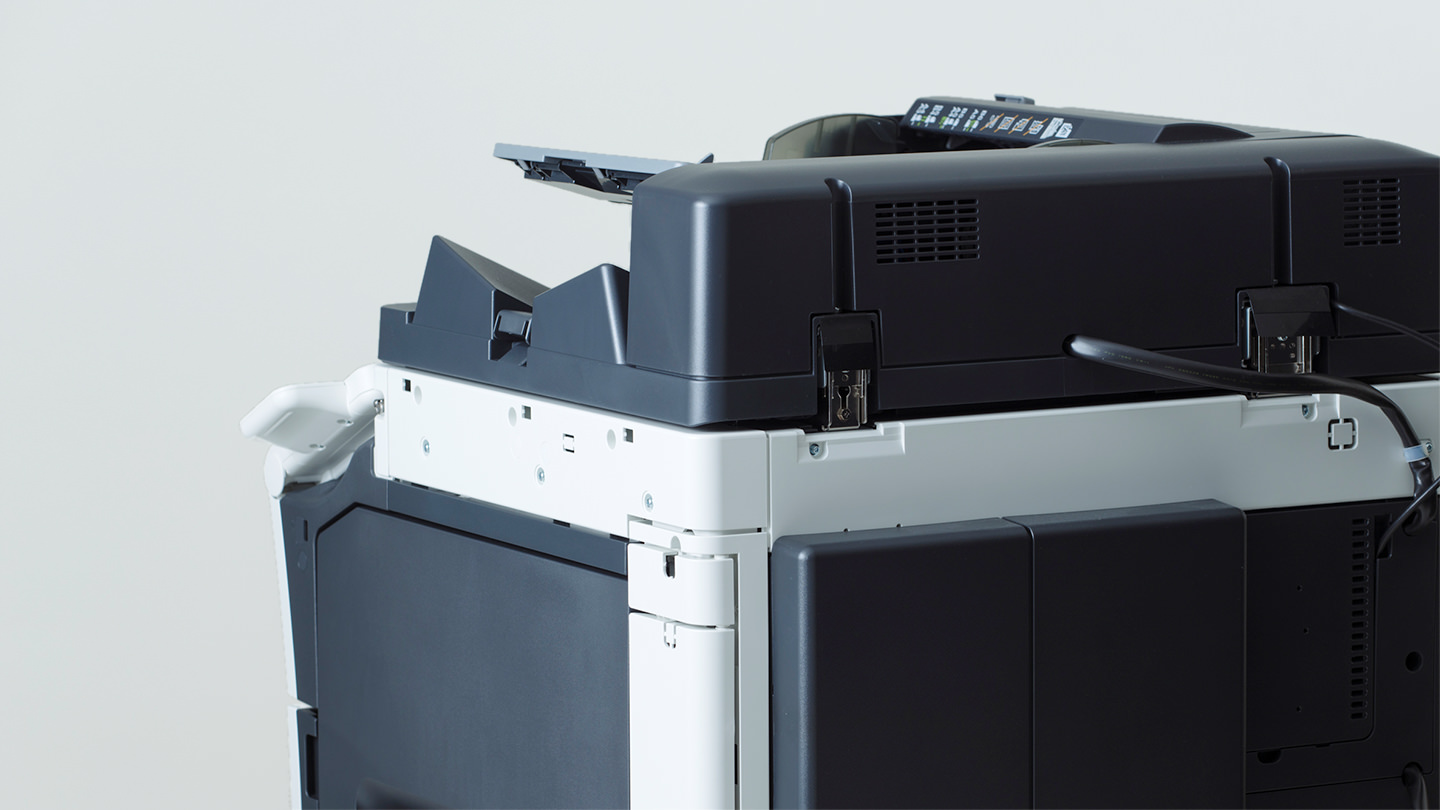 Enclosure that's been carefully designed through all 360°​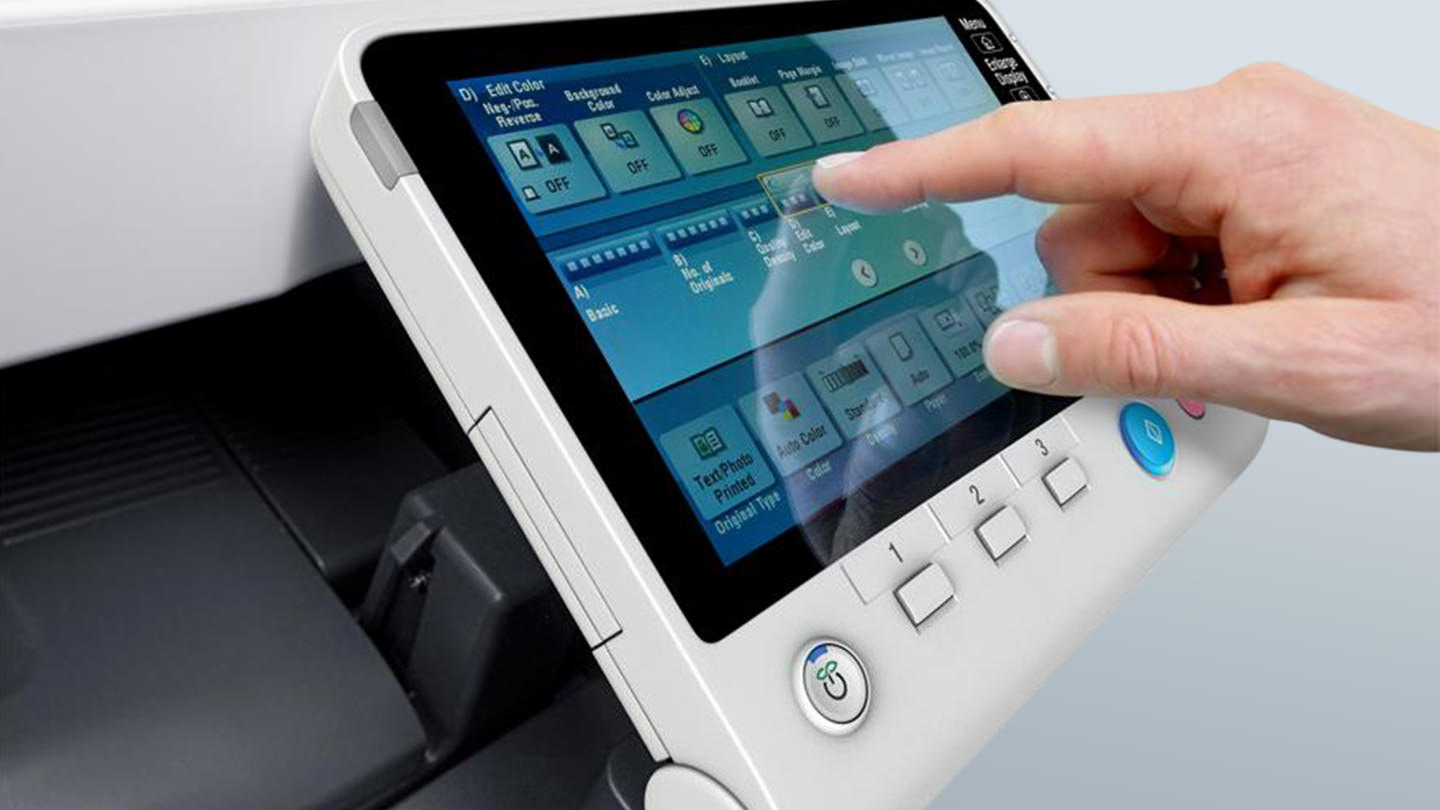 Control panel that can be used like a tablet