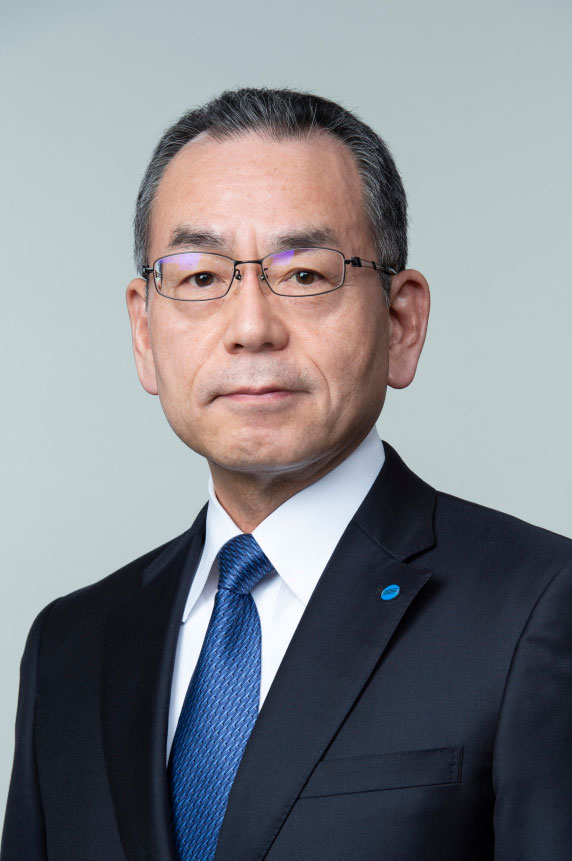 Hiroyuki Suzuki
Director, Konica Minolta, Inc.
Hiroyuki Suzuki joined Minolta Camera Co., Ltd., in 1979 which later became Minolta Co., Ltd. After gaining experience in personnel management as well as management of group companies, he was involved in the management of a new business at a subsidiary as a director.
After the integration of Konica and Minolta in 2003, he played a leading role in building an MFP direct-sales system and promoting MFP sales in China. Starting from 2006, he supported auditing activities as the audit committee secretariat. In 2009, he was appointed General Manager, Corporate Audit Division, where he has been responsible for internal auditing for 10 years. In 2012, he became Executive Officer, and in June 2019, took up the post of Director upon resigning as Executive Officer. He has since been in charge of supervising corporate management as an Internal Director, not doubling as Executive Officer.
Especially, as a member of the audit committee he has been responsible for auditing how the internal control system is built and used in the company and how Executive Officers are fulfilling their managerial duties, leveraging the expertise in corporate governance and internal control gained from his experience in management and auditing activities.