Message from the President
Advancing the evolution of our society through the Creation of New Value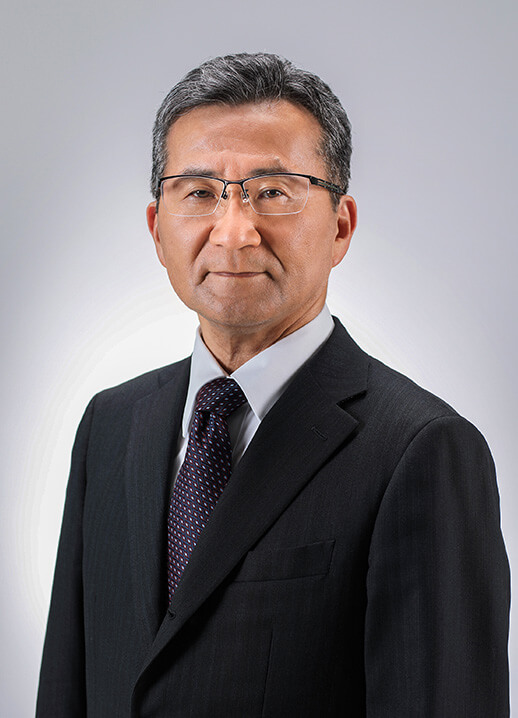 The latest digital innovations such as IoT and artificial intelligence (AI) are bringing unprecedented revolutions to all industries. Our daily lives and the way we do business will see substantial changes going forward.
As a digital company with insight into implicit challenges, Konica Minolta leads social reform by realizing the opportunities brought by this period of change. We should focus on leveraging these state-of-the-art technologies to connect people with intelligently-analyzed data, identify and address a wide variety of customer needs, and manufacture high-quality products while exploring markets through an open ecosystem approach – all these endeavors will create new business, and contribute to positive social reform.
Since our foundation, we have developed and refined our core technologies such as imaging, materials, optics, and nanofabrication. We have forged an important bond with approximately two million corporate clients from all parts of the globe.
To grow as a global company, we must continue to help society move forward. This means doing our part to solve global environmental issues and improve quality of life. More than 40,000 Konica Minolta employees around the world are dedicated to improving their individual skills to maximize performance and openly connect with external companies and people, including customers, suppliers, and business partners.
We are committed to creating new value to evolve our society for the better. I personally remain passionate about what the future holds and I greatly appreciate your continued support of the Konica Minolta Group.
Shoei Yamana
President and CEO
Konica Minolta, Inc.