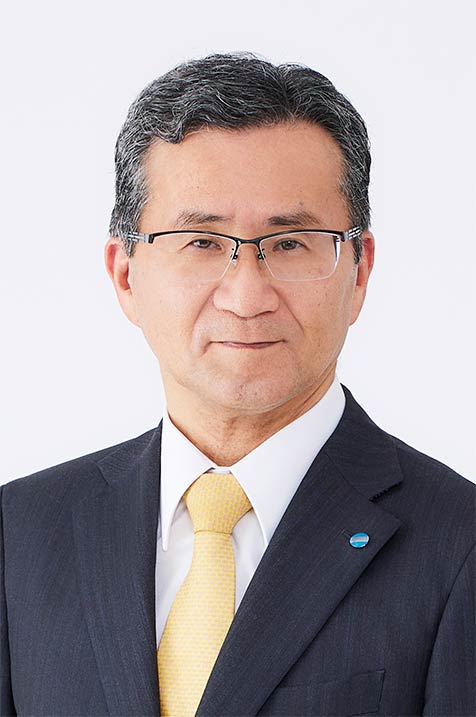 Toshimitsu Taiko
Director, President & CEO,
Representative Executive Officer
Konica Minolta, Inc.
Toshimitsu Taiko joined Minolta Camera Co., Ltd., which later became Minolta Co., Ltd., in 1986. Having worked in his earlier career at legal affairs in Japan and the U.S., and for sales of printers, he took charge of marketing and business planning at a printer sales company.
Since the integration of Konica and Minolta, he has served as an officer responsible for strategic business planning for business technologies, and as CEO of a sales company in the U.S. He was appointed Executive Officer in 2015, and returned to Japan in 2016. After holding managerial positions including General Manager, Business Planning Headquarters, and General Manager, Professional Printing Business Headquarters for Business Technologies, he was also appointed Director in 2018. Leveraging his 14 years of experience working abroad, mainly in the U.S. and Europe, and the ability to think rationally gained from such experience, he has strived to deliver new value to customers in the company's mainstream business operations - office business and production printing business – while introducing digital technologies in his capacity as a lead officer responsible for business technologies.
He was appointed Senior Vice President and Executive Officer in 2020, responsible for corporate planning, investor relations and corporate communication, in addition to business technologies. In this way, he also gained experience in the Konica Minolta Croup's management strategy and stakeholder communication.
He was appointed President and CEO, Representative Executive Officer in April 2022.