Hand-held gas leakage inspection system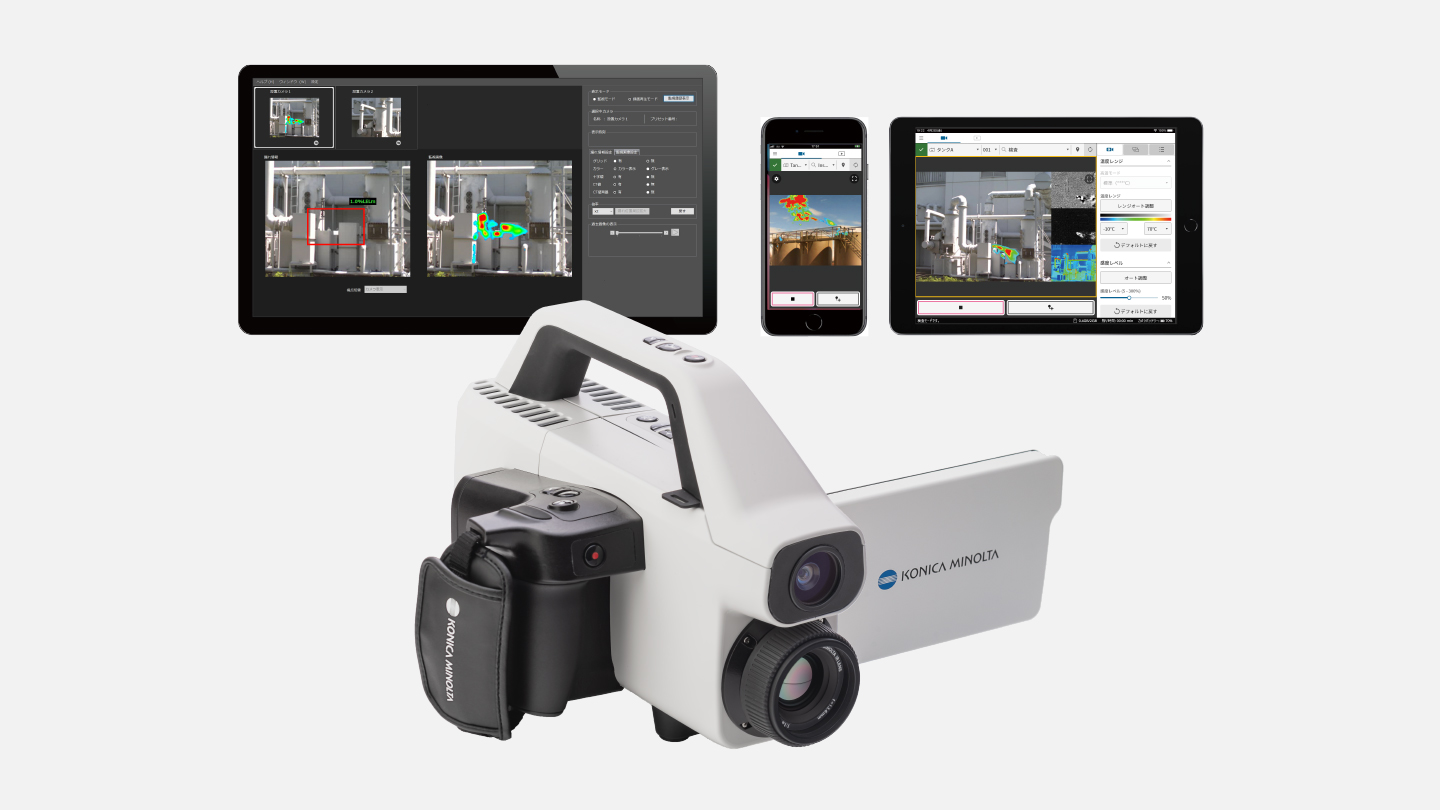 Using the latest technology to detect invisible gas
Plants that produce products like oil and natural gas have innumerable pipes that cover a large area, posing the risk of enormous damage in the event of a gas leak. This system visualizes gas using optical technology that utilizes infrared light along with image processing technology to allow personnel to quickly identify gas leaks, which are difficult to pinpoint otherwise, with a combination of portability and ease of use. Moreover, it helps realize plant-wide safety management by aiding in the otherwise-troublesome data recording process.
The system, which is easy to use even while wearing gloves, incorporates a display designed to ensure visibility in bright, outdoor settings. As experienced plant maintenance personnel become older and retire across the world, approaches that rely on worker experience are reaching their limits. Anticipating that a new generation of workers who are familiar with smartphones and tablets will become the core of the future workforce, we designed the product to deliver a user experience that resembles that of a typical app.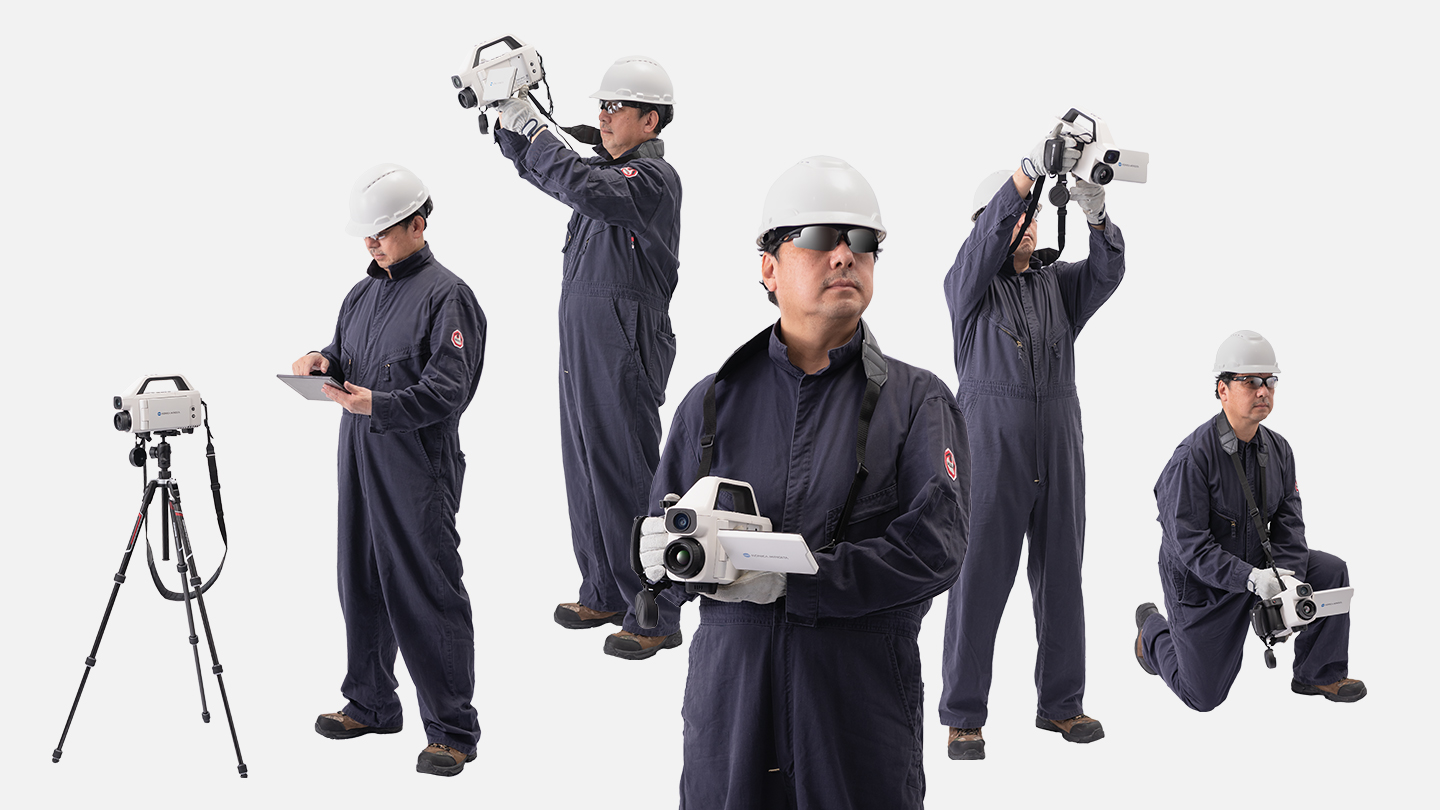 The product accommodates a variety of imaging angles.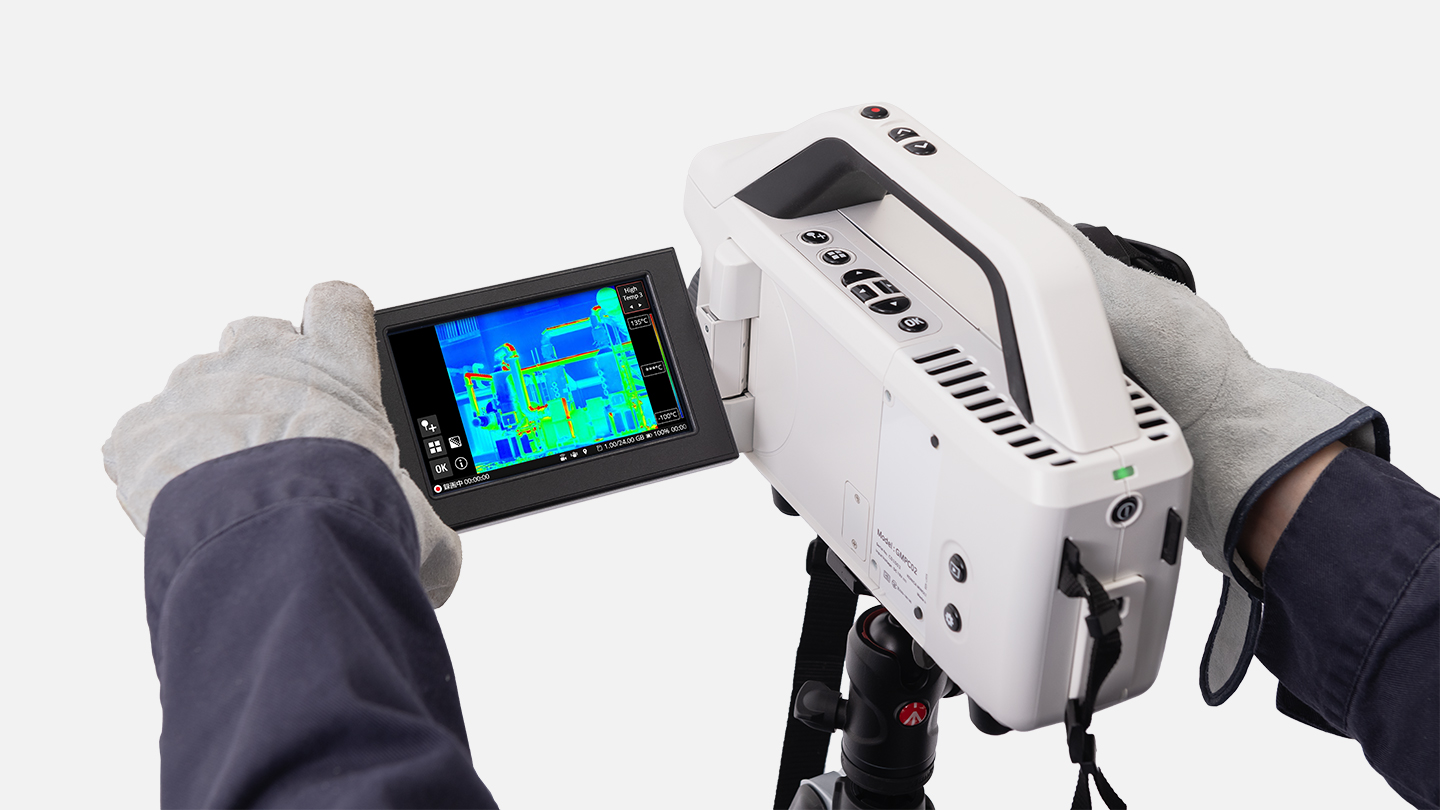 Feedback from professionals in the field guided its design.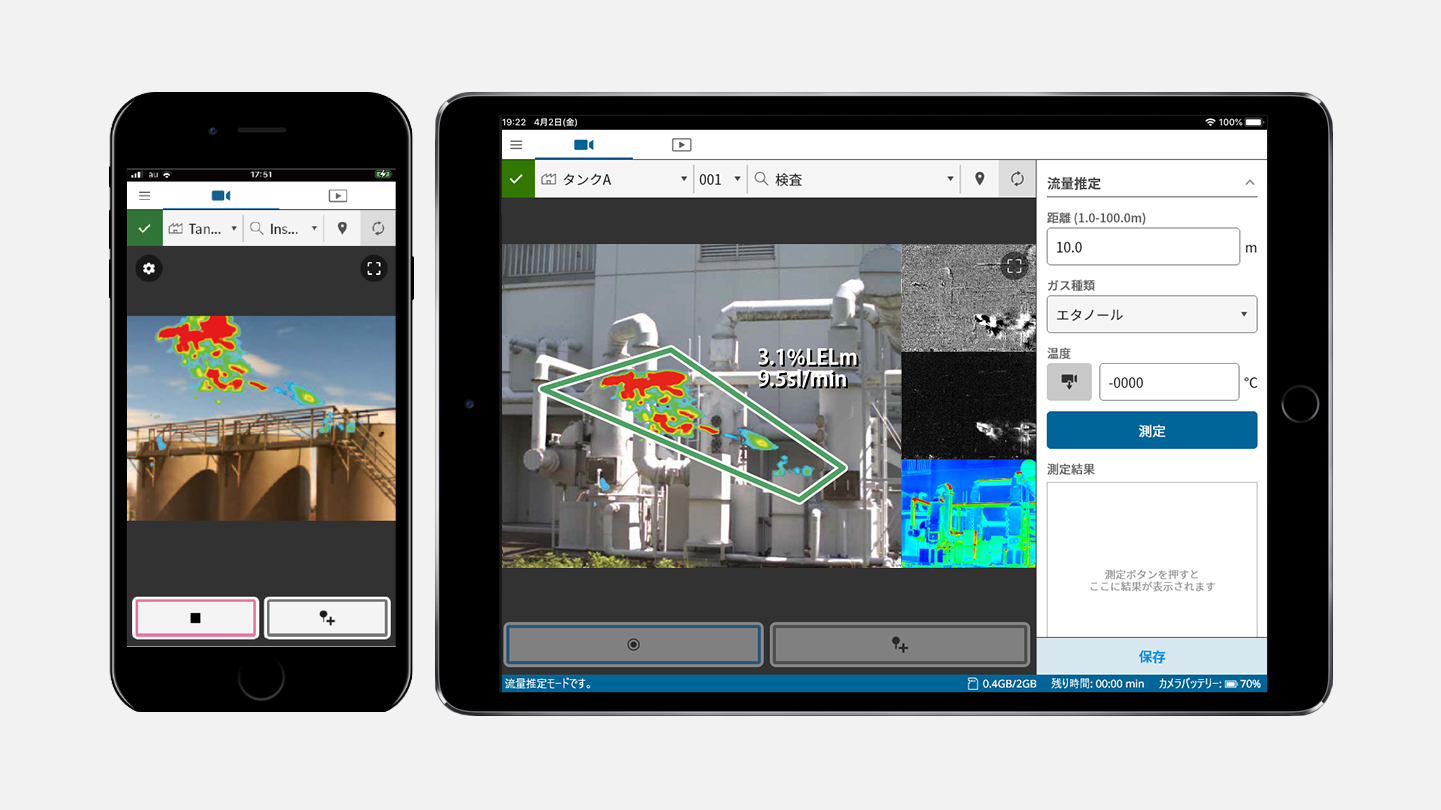 The user experience remains the same across different devices.