Media Globe Σ
The newest digital planetarium series with evolved operation and increased user-friendliness. Media Globe Σ (Sigma) presents 7 different models including the world's first single lens 8K resolution system, Media Globe Σ 4.8KSE. With models that range from 3 to 35m, Media Globe Σ provides multiple solutions for any kind of planetarium.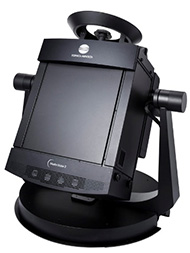 Media Globe Σ 4.8KSE
Newly Designed GUI
Realistic and exact real-time simulations using easy-to-use and powerful ergonomic controls
Earth Mode
Instant display of the night's sky over a period of ± 1,000,000 years, including proper motion of stars.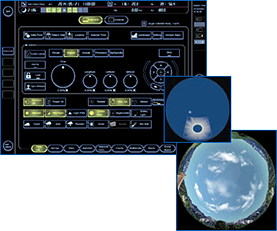 Space Mode
Simple interactive space travel made possible by just choosing points of departure and destination.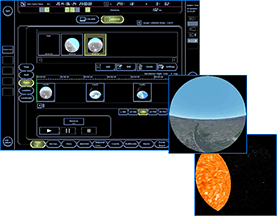 Multimedia Mode
Format flexibility of images, movies, sound and 3D objects for presentations and events.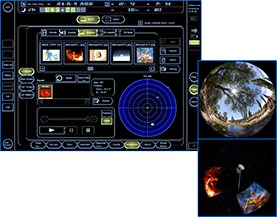 Timeline Programming
No knowledge of programming language required. Show production is just a matter of dragging and dropping content onto a timeline.