- Inspection -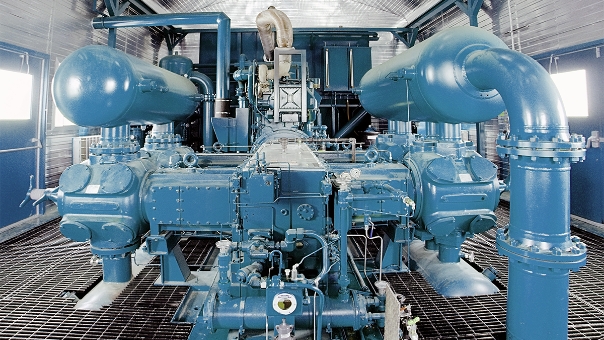 Minimize the Risk of Accidents
Problem
A highly compressed gas leak at a compressor station can quickly become a major problem. However, these explosion causing leaks are initially too small for detection by a conventional OGI camera. Heat/Steam from compressor operations can make gas leaks difficult to identify.
Solution
The GMP02 (our OGI system) can detect minute gas leaks and visualize abnormal operations with the thermal feature. As a result, leaks can be quickly repaired, and the workers and facility's safety are assured, while the company's reputation is protected.
Clear Visualization
The GMP02 recognizes a gas cloud by its unique characteristics.Non-gas interference and noise are automatically minimized allowing for the gas cloud to be more distinctive.
*Pictures are taken by conventional type GMP01 (no difference from GMP02)
Find the Signs of Accident
Internal system status appears as a thermally distributed view.
*Uneven thermal distribution at compressor B suggests a possibility of irregular wear and potential future malfunction of compressor B.
Compressor A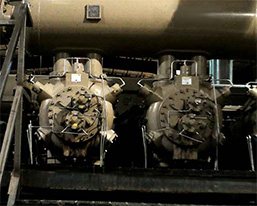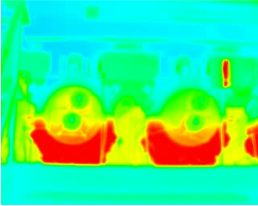 Compressor B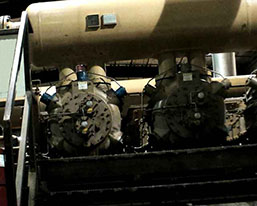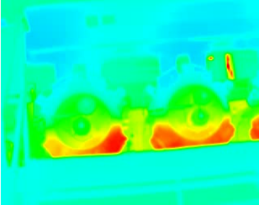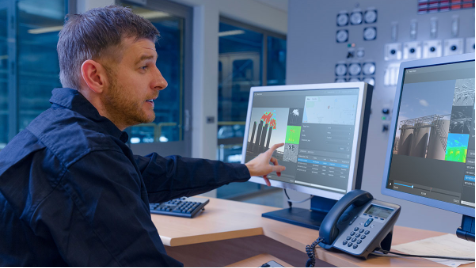 Maximize Capacity Utilization
Optimize the maintenance schedule
to maximize your production capacity.