GMP02
Gas leak detection camera system
-OOOOa compliant
-Certified as AIMM by Colorado State Gov't
Why GMP02?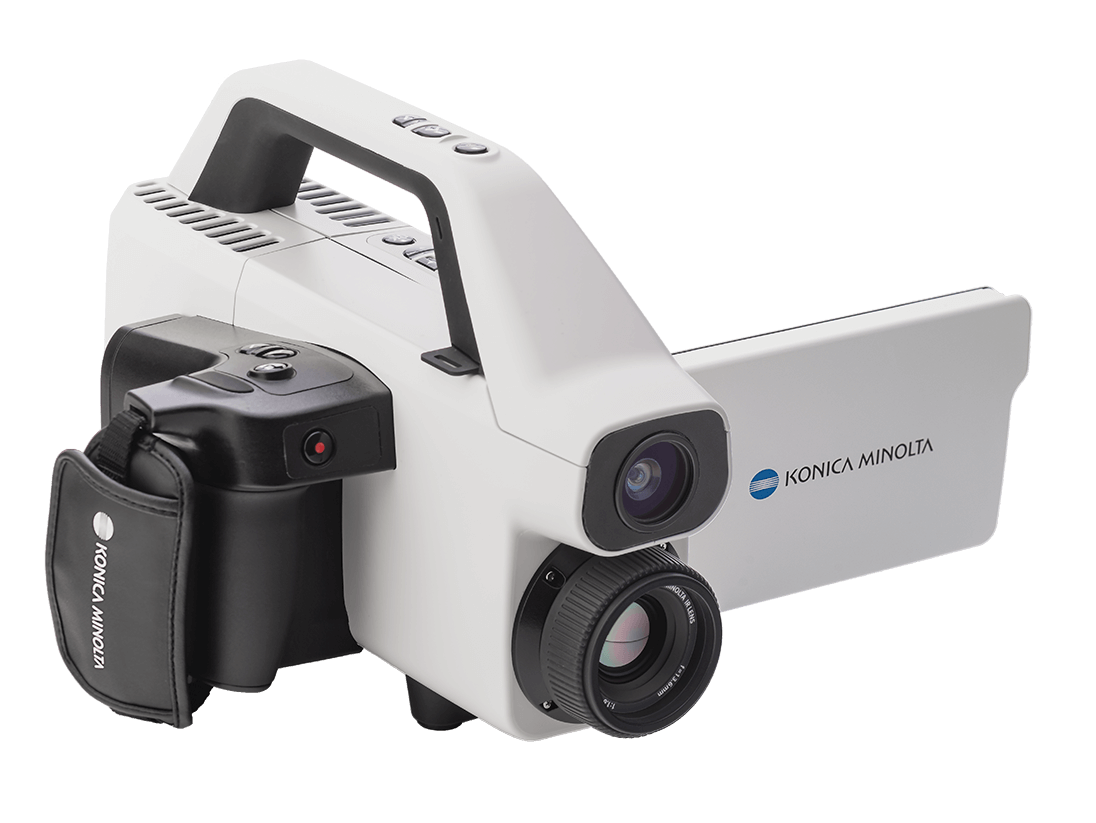 Quantification
GMP02 with an additional display device makes it possible to estimate a flow rate for a gas plume. Quantification is advantageous for reporting GHG emissions and prioritizing specific maintenance work orders.
Applicable area
Under certain conditions such as the temperature difference between gas and background, gas flow and ambient temperature, this technology is widely suitable for a number of scenarios. The video captured by GMP02 is easily quantifiable after wirelessly connecting it to any tablet or mobile phone. Since the method of quantification is image-based and embedded within the camera, it is possible to estimate emission amounts in high places, inaccessible hazardous areas, and even indoor areas.
Method of quantification
1. Calculate the amount of gas in the designated area (green rectangle)
2. Calculate the transit time from the flow velocity of the gas
3. Estimate the flow rate
PATENTED: US20220034742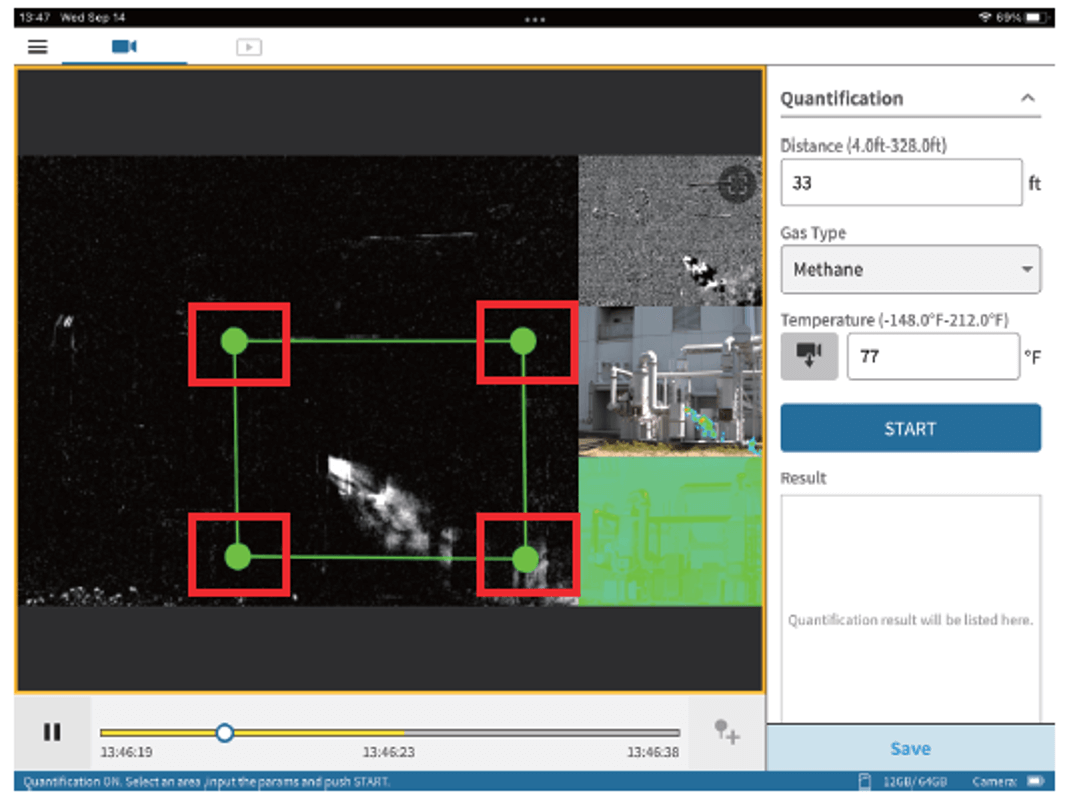 Estimated : 27.6 sl/min
Actual : 34.7 sl/min
Estimated : 72.8 sl/min
Actual : 57.0 sl/min
Estimated : 37.6 sl/min
Actual : 30.6 sl/min
Estimated : 27.6 sl/min
Actual : 25.5 sl/min
Multiple image modes
Inspect the facility from differing perspectives and learn more about a facility's status.
Auto-reduction of noise
The GMP02 reduces non-gas interference (noise), to provide the inspector with clearer imagery.
Conventional
Infrared Technology
High Detectability : Unique image processing and noise reduction
Leaks are quickly and accurately identified, even from long range. This can include complex equipment, operating under high temperatures, which would otherwise be difficult to notice.
Enhanced Portability
With its lightweight body and image stabilization function, the camera can be carried and inspected in a hand-held state. A higher degree of freedom to inspect in confined spaces, such as narrow compressor stations or the top of a tank, is now available.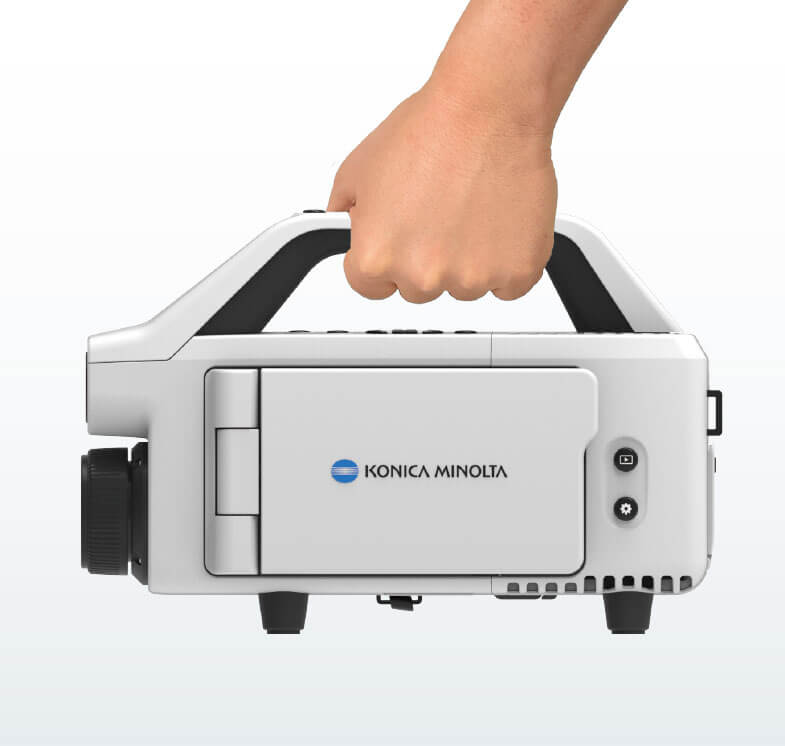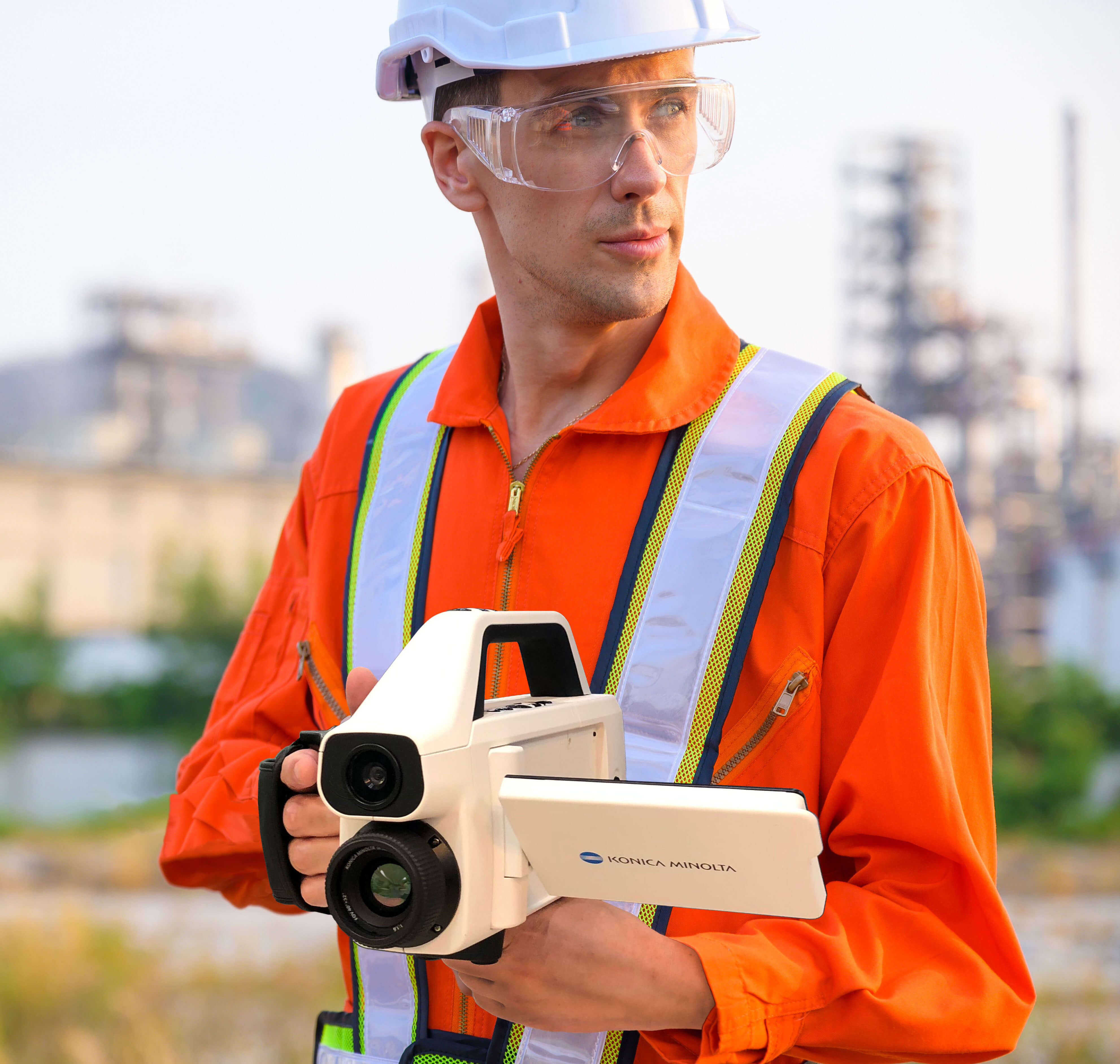 Large screen display with Wi-Fi connectivity
Connect your tablet, smartphone, or other smart device as an additional display. With this capability, the potential exists for a safety-conscious approach to monitoring a leak.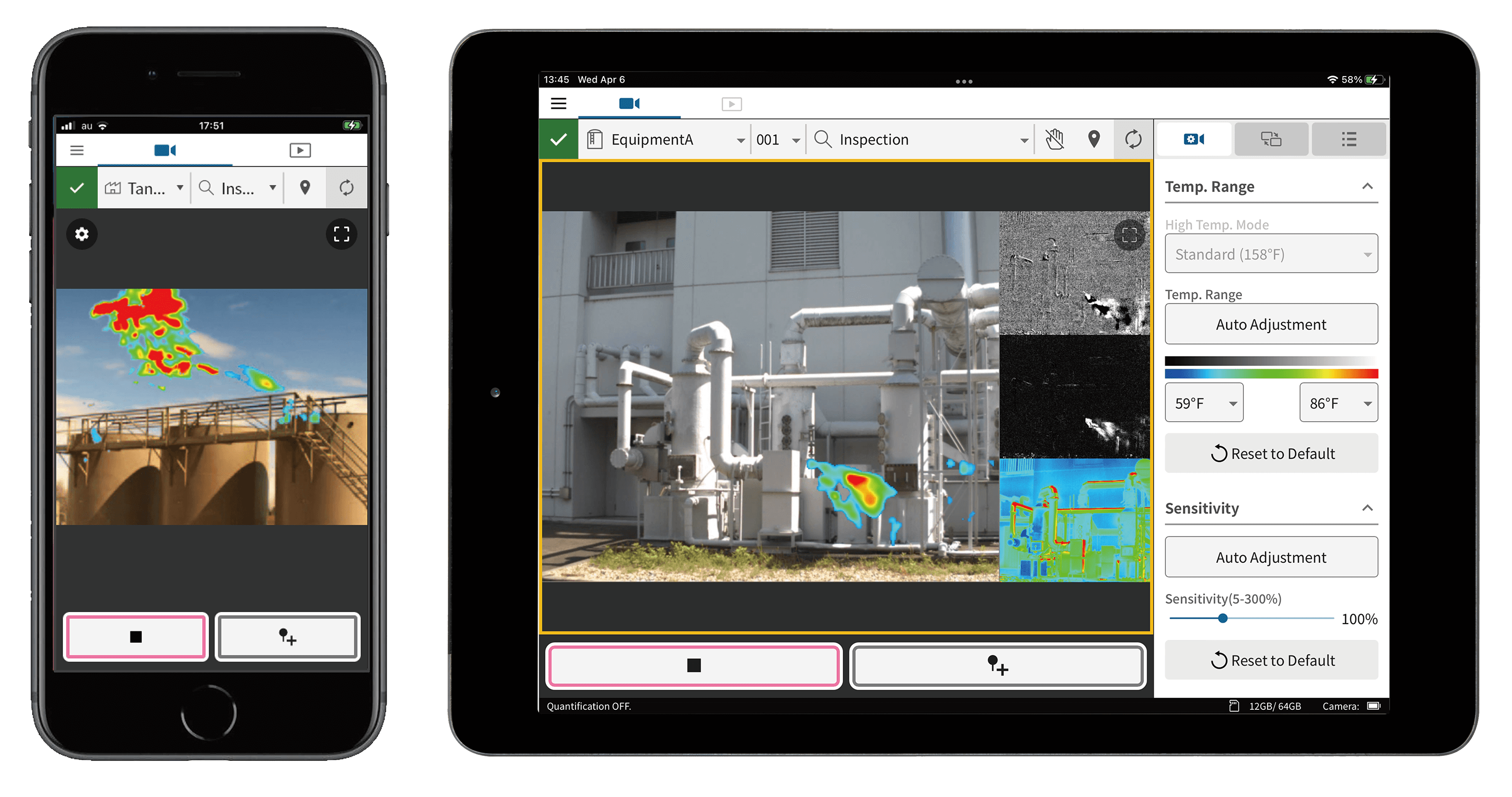 Data management service
Inspection data is saved and managed on the secure cloud. Check facility inspection progress by reviewing inspection history. Quickly and easily trace the past inspection record for a specific facility.
User-friendly interface
Switching between display screens and recording, can be executed smoothly and seamlessly, even with work gloves on. The comfortable side-grip and button design layout allow for relaxed field operation.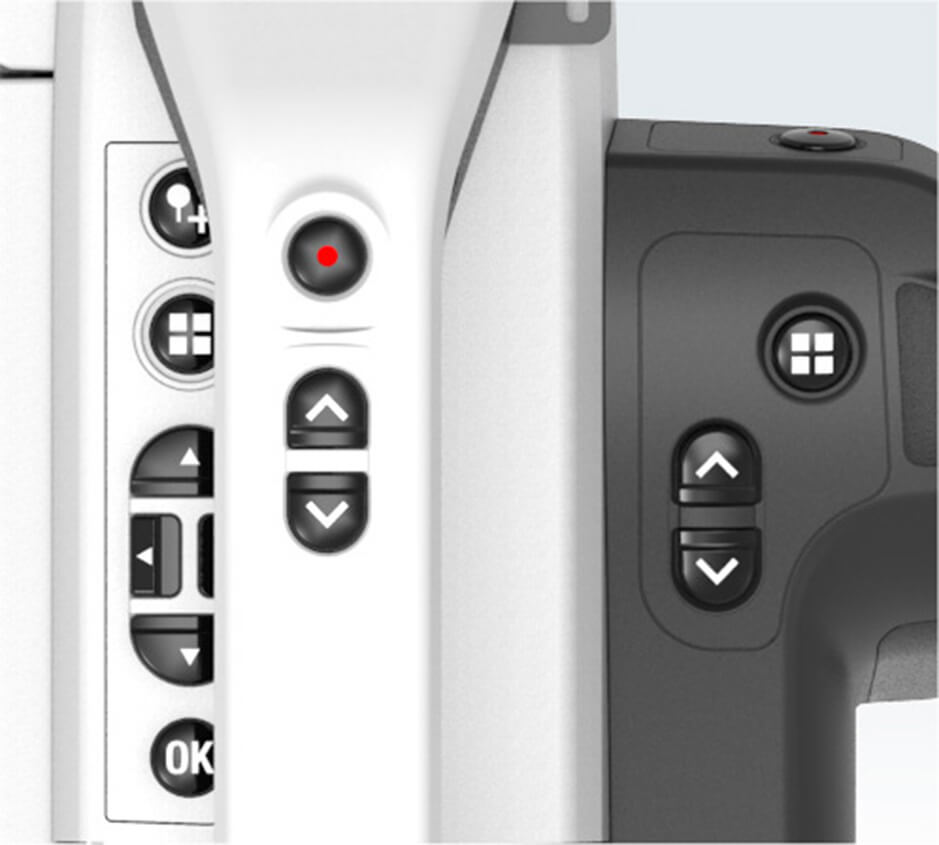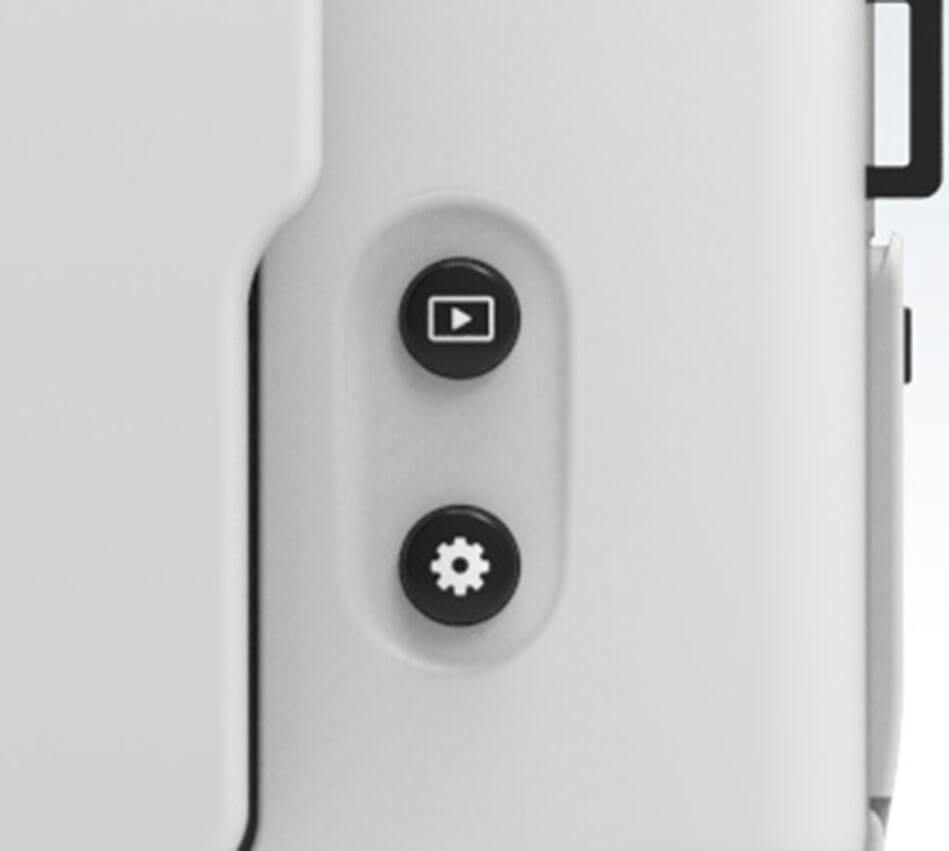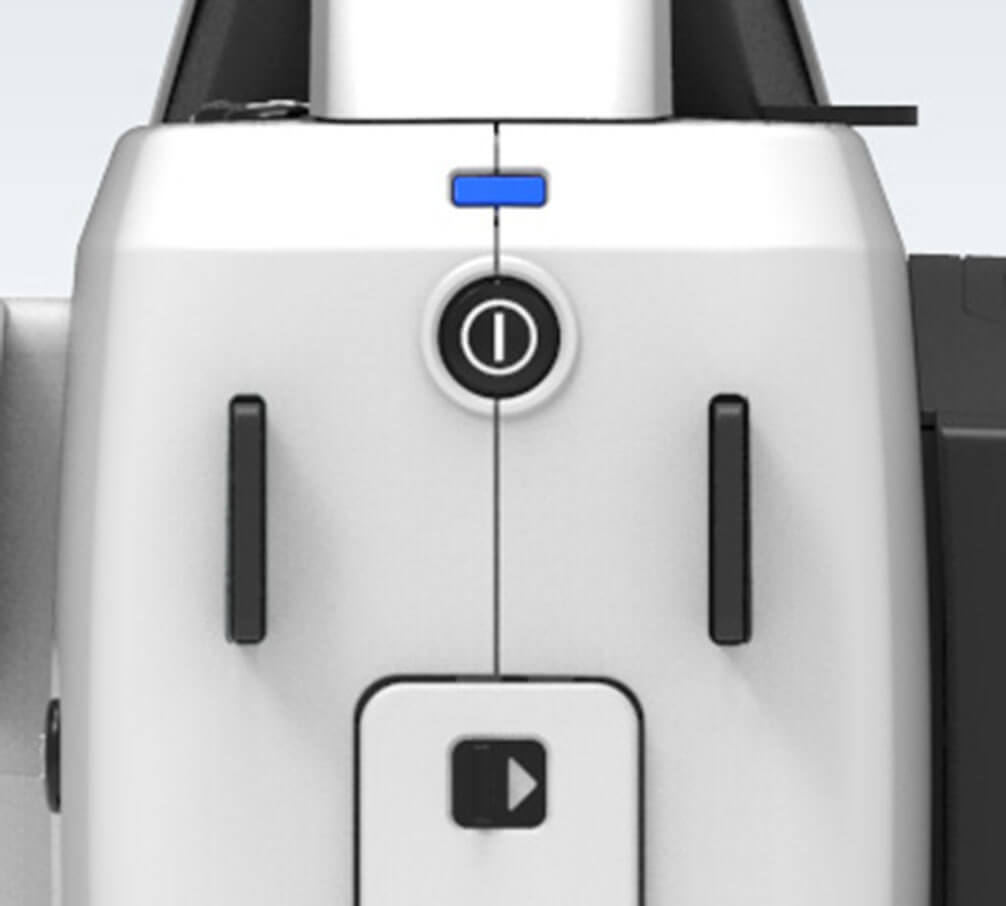 Easier data management
Inspection results can be uploaded to the cloud and accessed from anywhere in the world.

*Pictures are taken by conventional type GMP01 (no difference from GMP02)