Inspection Data Manager
Software application
Browse the inspection data acquired by the GMP02 and gain insight into the operational status of your equipment.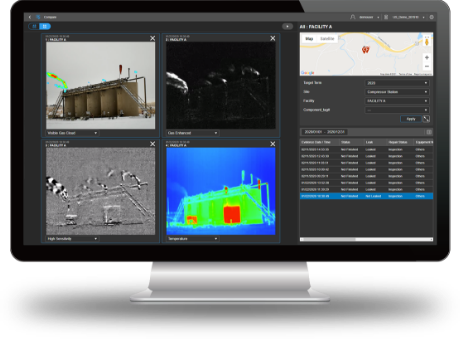 What you can do with the GMP02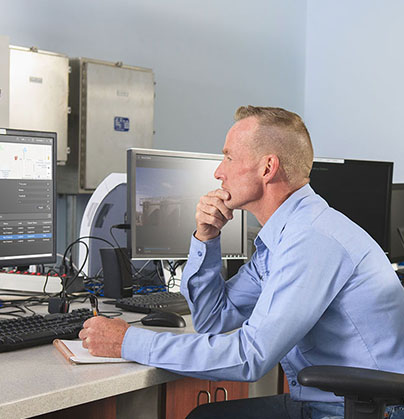 ・Check Work Progression
Inspection and repair work progression checks
can be done from the office.
・Analyze Operational Status
Comparing inspection history, the progression of
the operational status of equipment can be confirmed.
・Streamline Data Management
Inspection data can be easily accessed
and provided for regulator review and audits.

Data Tagging
Inspection information
for each video appears.

Leak Map
The location of the leaking facility
appears on a map.

Easy search
Specific info can be accessed
and retrieved based on location.

Video Comparison
Find a sign of future accidents
by comparing past inspection videos.