Interview Dr. Hiroshi Minagawa Johto Orthopaedic Clinic, Japan
SONIMAGE HS1 / HS2 Interview Video
You "can see" what you couldn't see before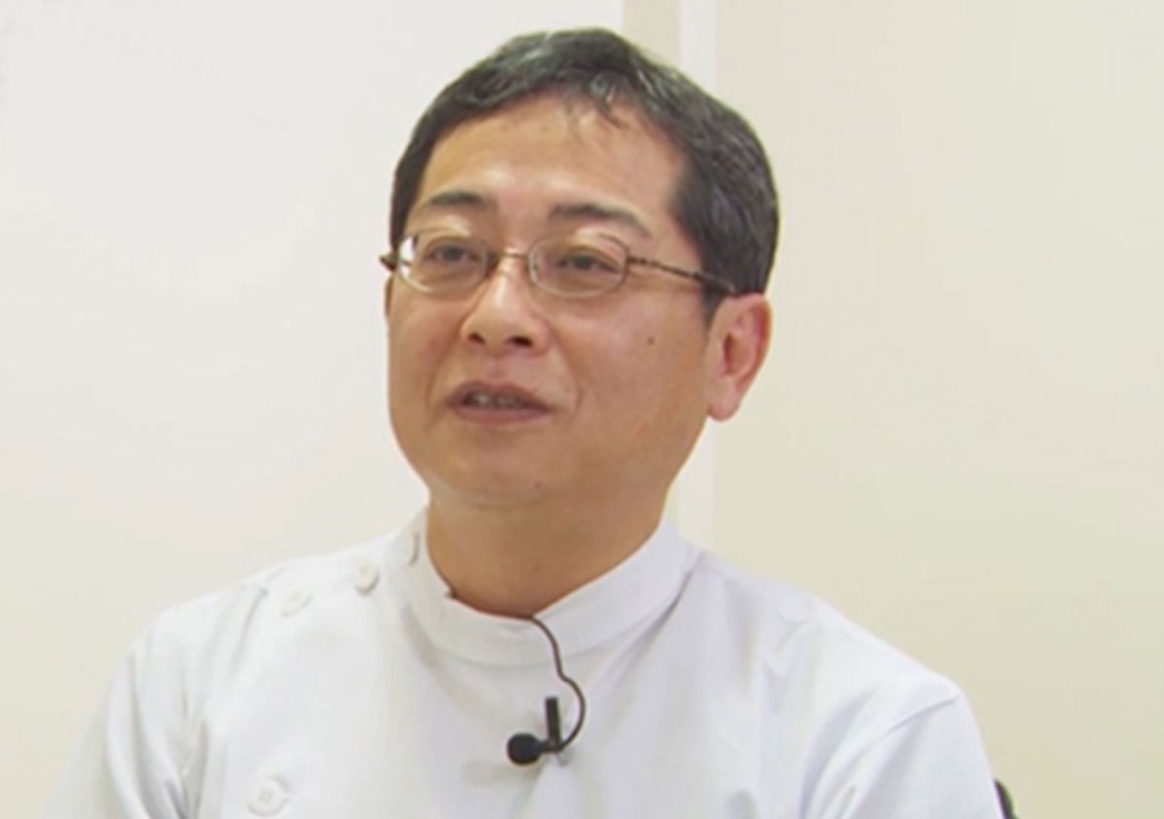 One of the most important points in Orthopedics is diagnosing as quickly as possible so you can start treatment. Ultrasound fulfills this requirement. With the Probe we can diagnose the disease instantly and prepare a treatment strategy at the same time. In addition, the higher the image quality the more you can see and obtain additional information. In regards to Orthopedics, HS1 is a powerful diagnosis tool. HS1 can detect lesions within 3cm of the skin surface. It is a very powerful device to visualize different layers of the skin. For instance, there is a connective tissue below the skin. Recent studies show that saline injections into the tissue are extremely effective. General target areas are ≦ 3cm into subcutaneous tissue. We might need to inject saline 1cm into tissue. With musculoskeletal ultrasound, area detection of HS1 is best within 1cm into the skin. We believe HS1 will be widely used for many different purposes in the future.
Persuasiveness when explaining to patients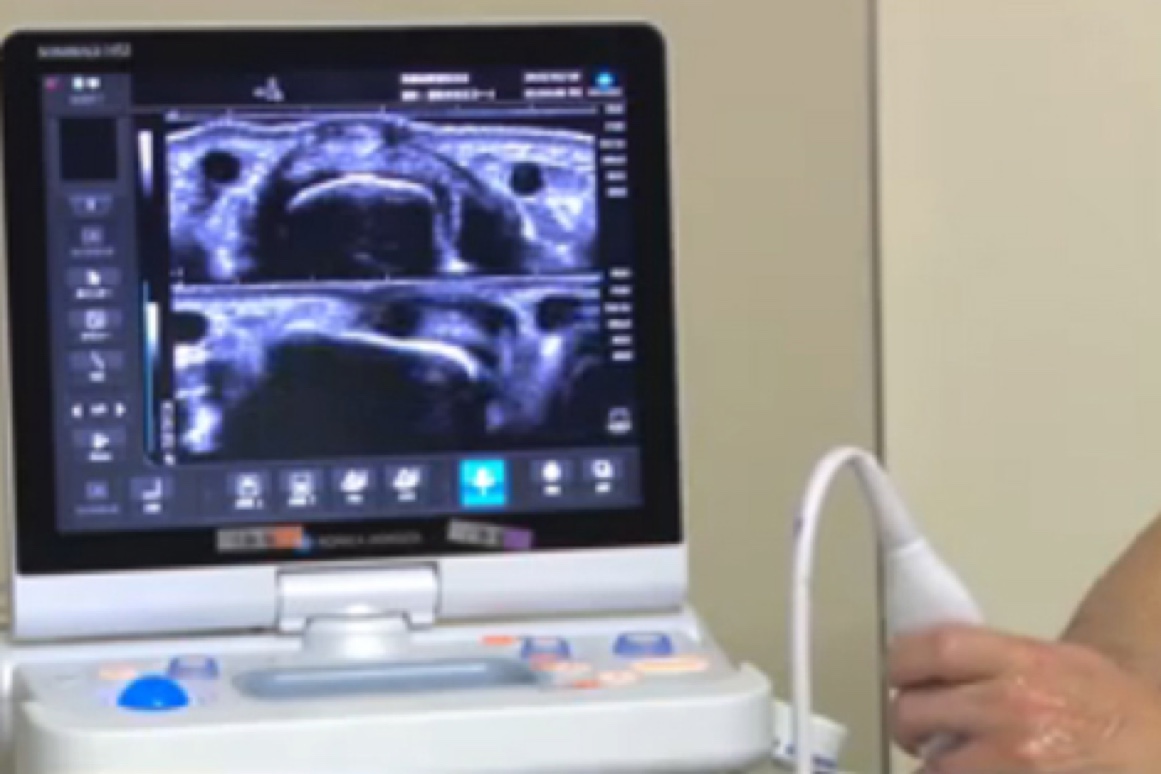 HS1 has a dual image display function, which is very useful. Patients can understand images more clearly when they are displayed together on the top and bottom. You can easily display two images both vertically and horizontally. In this way, when we show images to the patients; explanations become more convincing than before. The patients can easily understand what is happening to them at this moment. They understand the situation and they are treated on the spot. The pain is gone and patients trust more.
Future possibilities expand further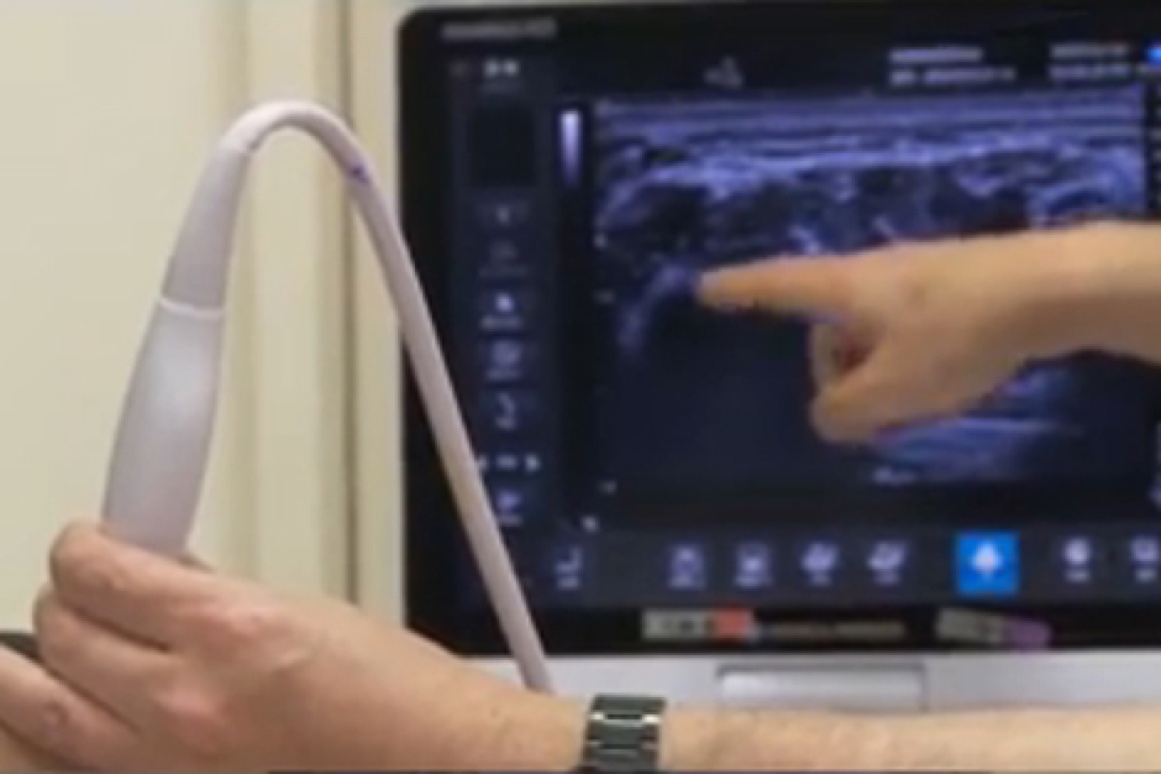 Once you've seen better quality images, you can't go back to the previous quality. Using HS1, you can see things that you couldn't see before. When you see the images you can immediately think how to link them to the treatment. Ultrasound will raise the level of diagnosis in the Orthopedics area. For better diagnoses in Orthopedics, everyone must use a good device like HS1.
HS1 can be commonly used where ultrasound is necessary for diagnosis. When you buy an ultrasound device, you must pay attention to the image quality. You must buy a good device of the HS1 class, because it is a tool that raises the level of quality in Orthopedics diagnosis.
Customer first
Konica Minolta's strength is the combination of X-ray equipments and ultrasound devices. They have a system to provide support for overall outpatient treatment. This combination is their strength in terms of providing support for all physicians. Their view is similar to those of clinical practitioners. Konica Minolta provides overall support to medical practices. Above all, Konica Minolta is a physician-friendly company.
*This site is intended for healthcare workers.