Technology
Ultrasound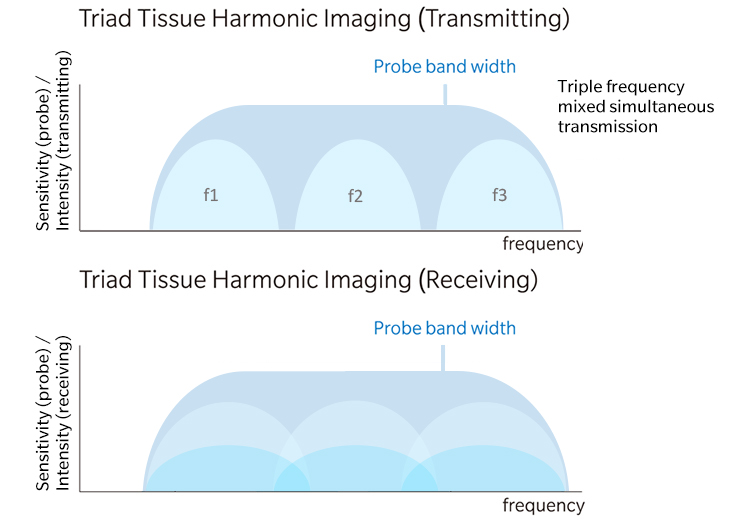 T2HI Triad Tissue Harmonic Imaging
T2HI is a new "transmission and reception" technology that maximizes the use of Konica Minolta's ultra-wideband probe characteristics.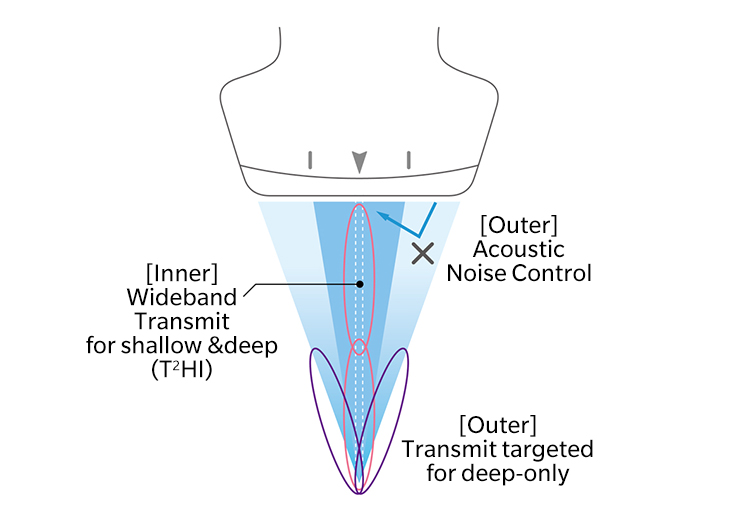 Dual Sonic
Dual Sonic is a Konica Minolta's special technology using unique transmitting algorithm which enables to transmit two waveforms depending on the focus depth.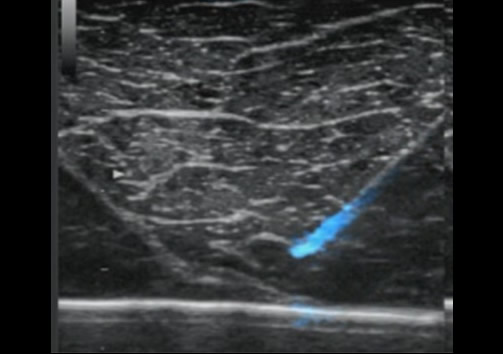 SNV Simple Needle Visualization
SNV automatically detects needle insertion. This function can be used both in-plane and out-of-plane approaches.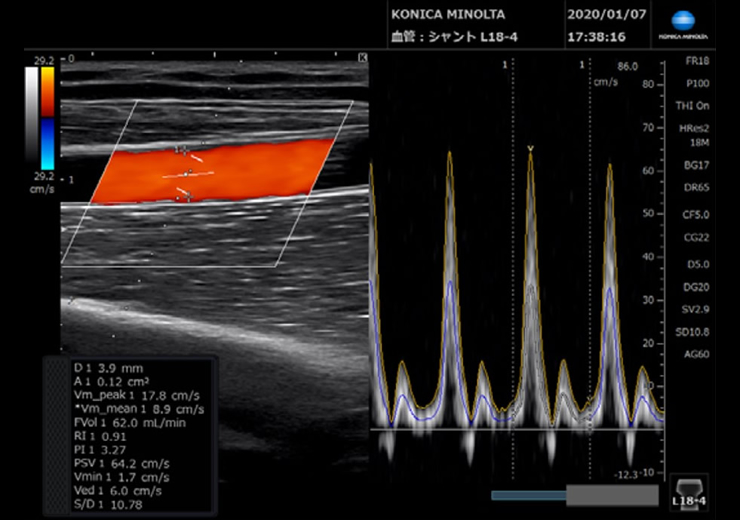 Vascular NAVI
Vascular NAVI automatically adjusts ROI, doppler cursor position, gate size, angle correction and steering angle. This function supports easy blood workflow and blood flow volume measurements.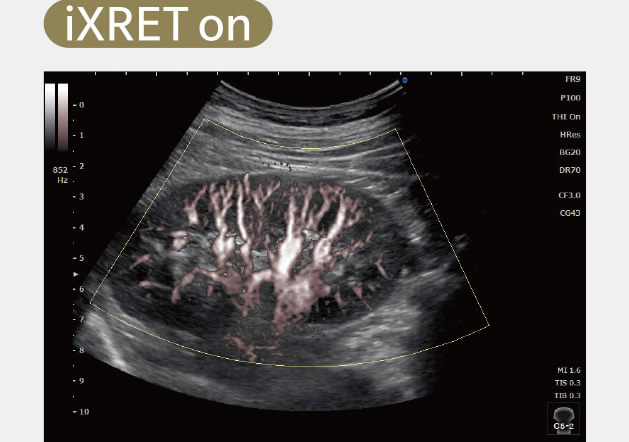 iXRET eXtended Resolution Enhancement Technology
iXRET improves resolution while maintaining frame rate.
Digital Radiography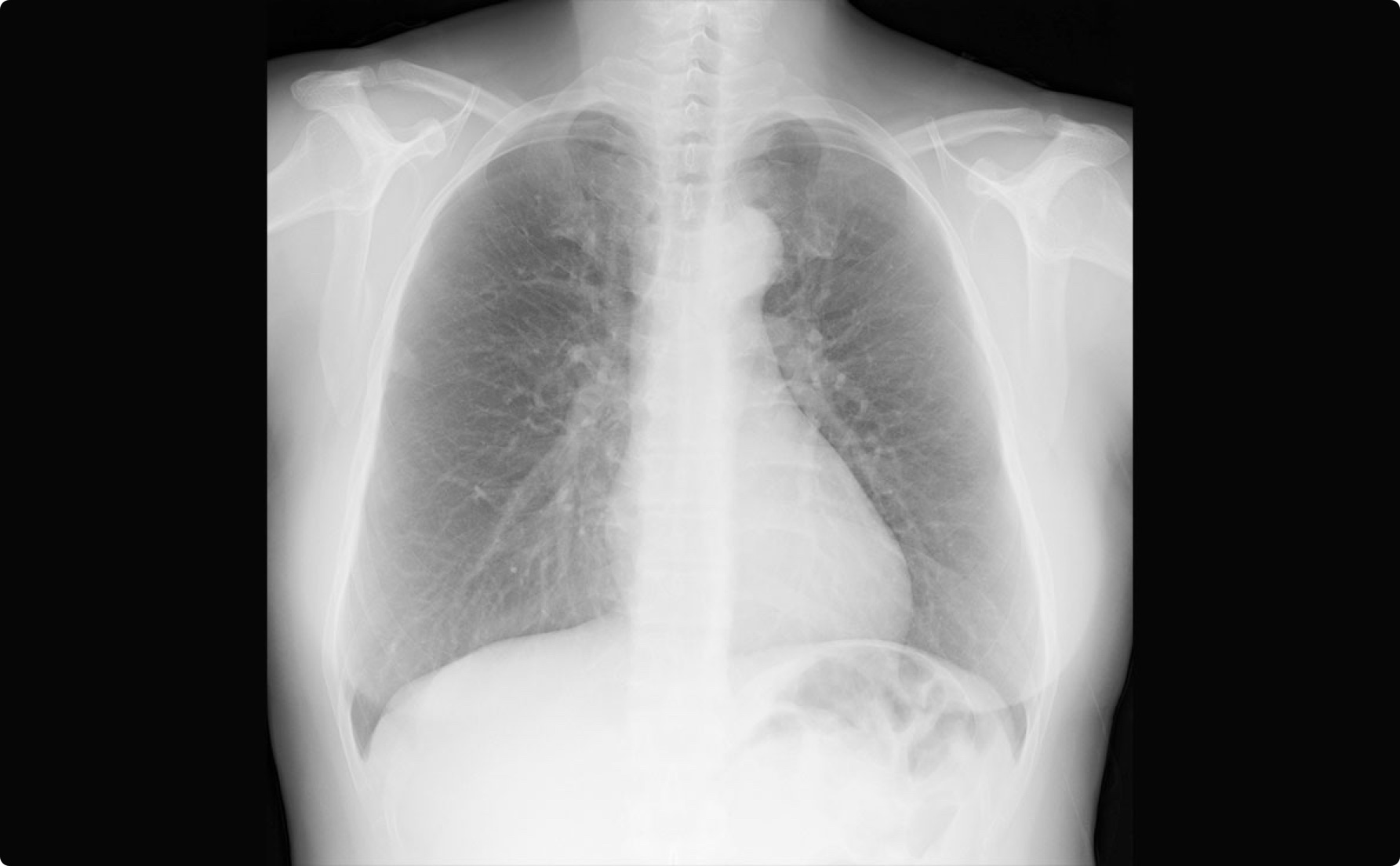 Bone Suppression Imaging
Bone Suppression Image technology is aiming to eliminate oversight.
A strong enthusiasm to save lives created this technology.
DDR X-ray Motion Analysis Workstation
Dynamic Digital Radiography system almost same configuration as conventional x-ray system.
The images provides physiological information in addition to anatomical information.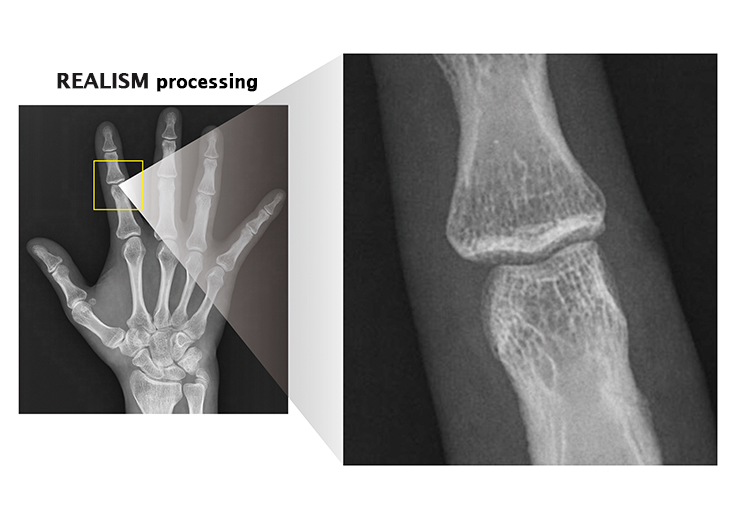 REALISM New Image Processing Engine
High sharpness technology which maximizes the panel's resolution and compatibility of extracting the entire image while maintaining contrast.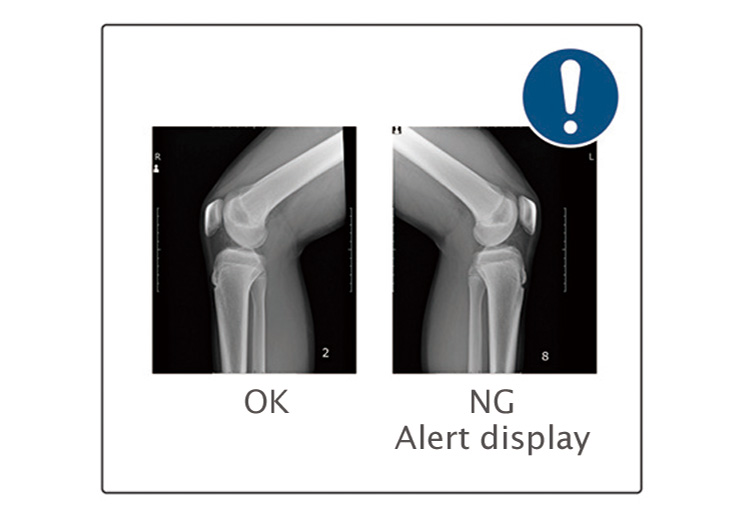 Positioning i "Positioning decision support function"
AI supports general radiography operations. Two positioning decision support functions help reduce re-radiographing of patients, improve medical safety, and increase operational efficiency.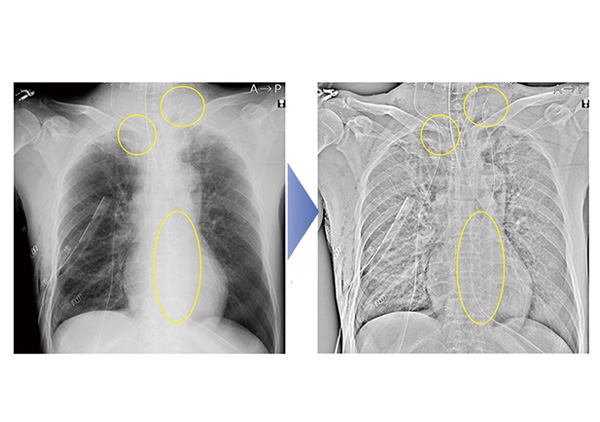 Tube and gauze image enhancement
CS-7 can highlight tube and gauze images that are difficult to be detected with normal images.
*Option License is necessary to use this function.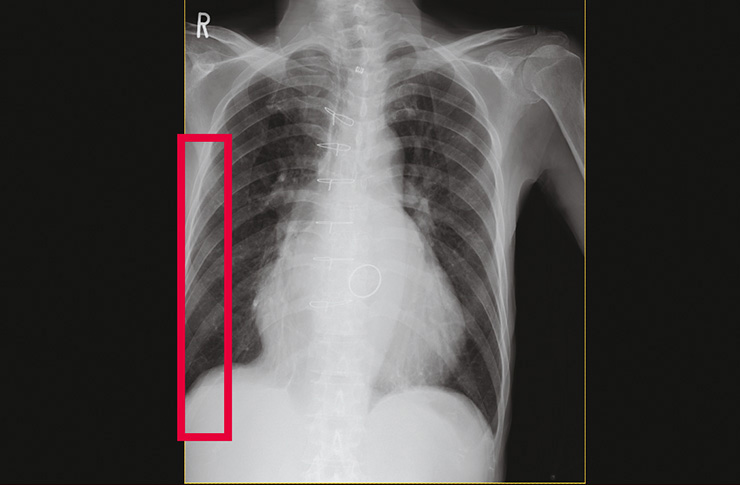 Detection process of images with lung field image deficiency and body movements
The CS-7 is equipped with a function that automatically detects potentially rejected images such as those with "lung field image deficiency" or "body movement" using image analysis immediately after shooting.
*Option License is necessary to use this function.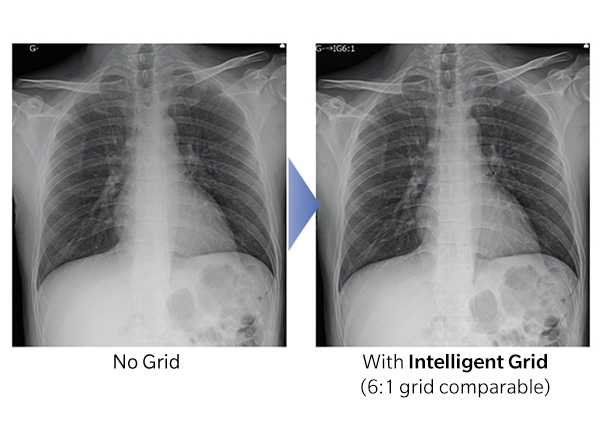 Intelligent Grid
This is the image processing to improve contrast which is affected by scattered radiation without a grid.This function provides easy workflow, the operator does not need to carry the grid to perform an exam.
*This site is intended for healthcare workers.