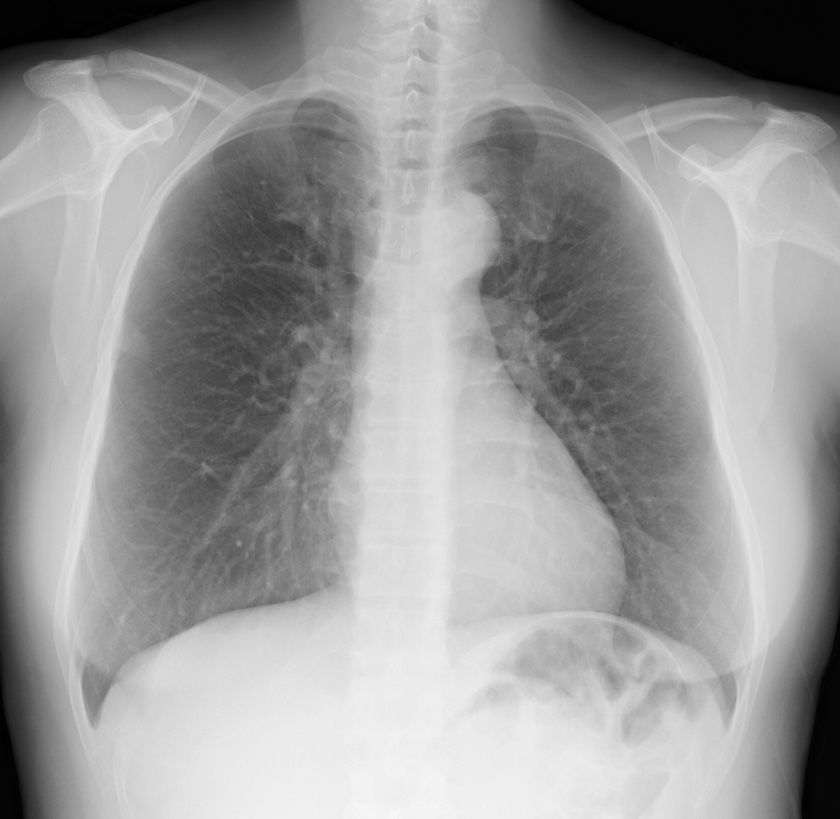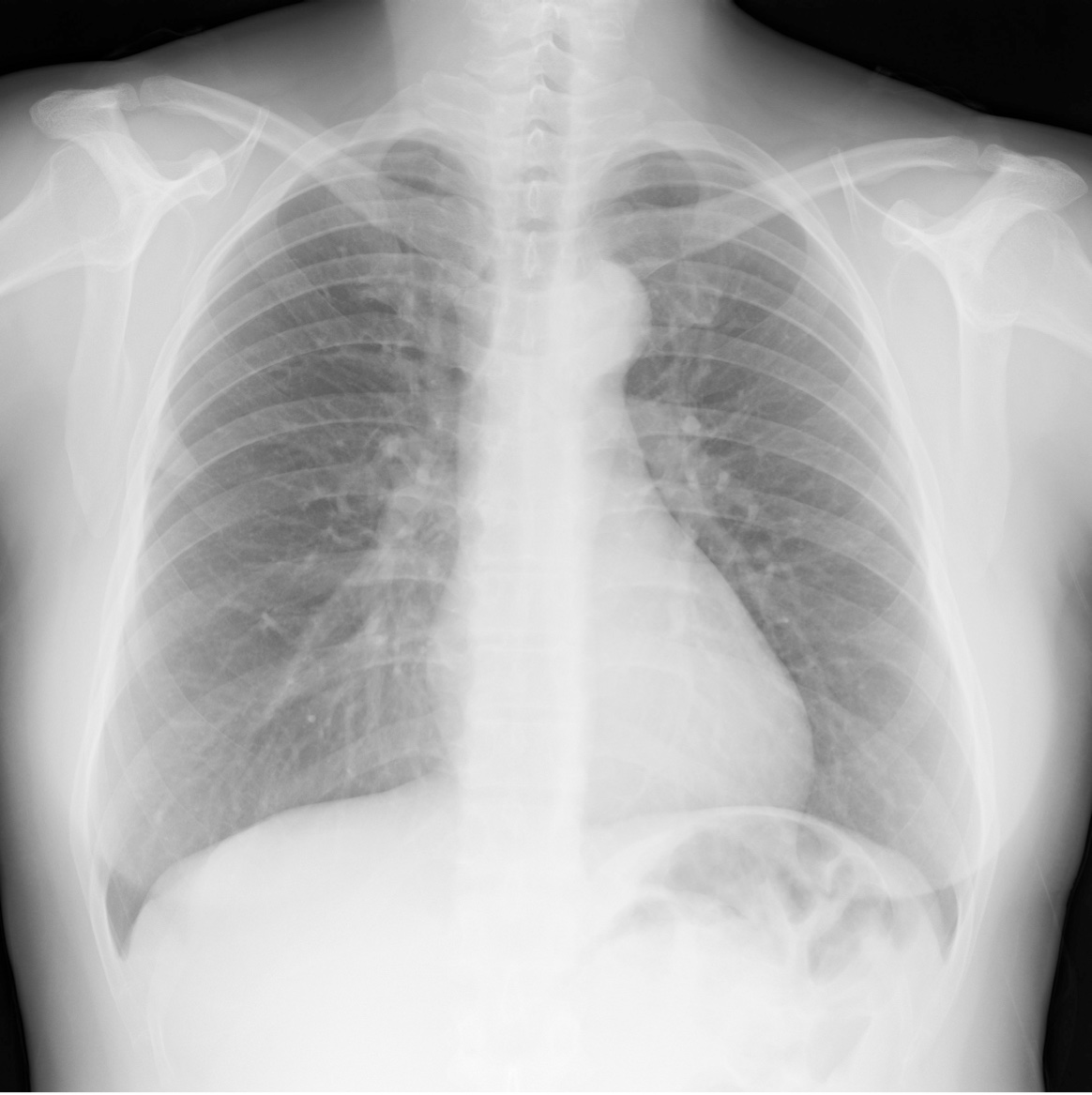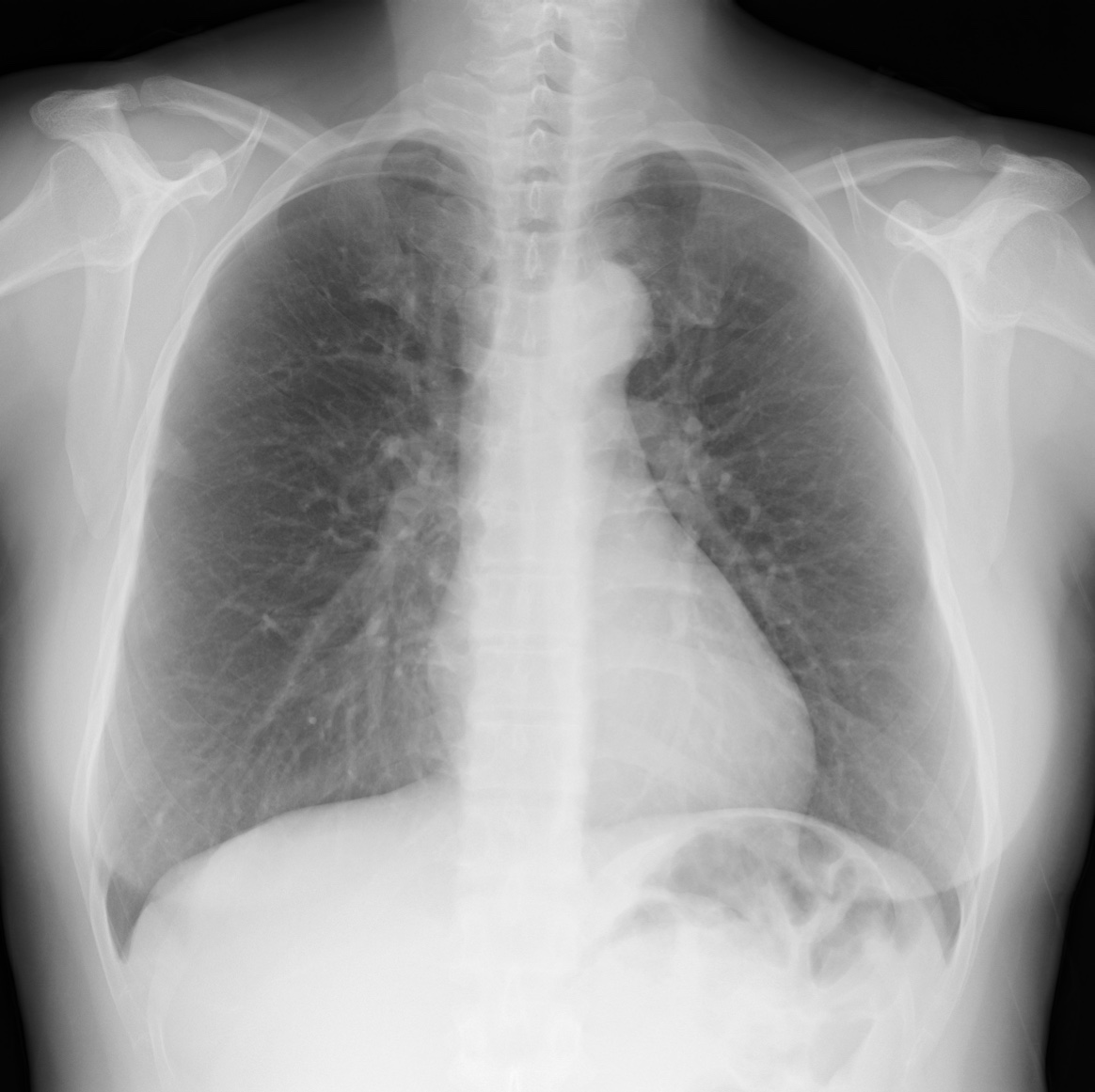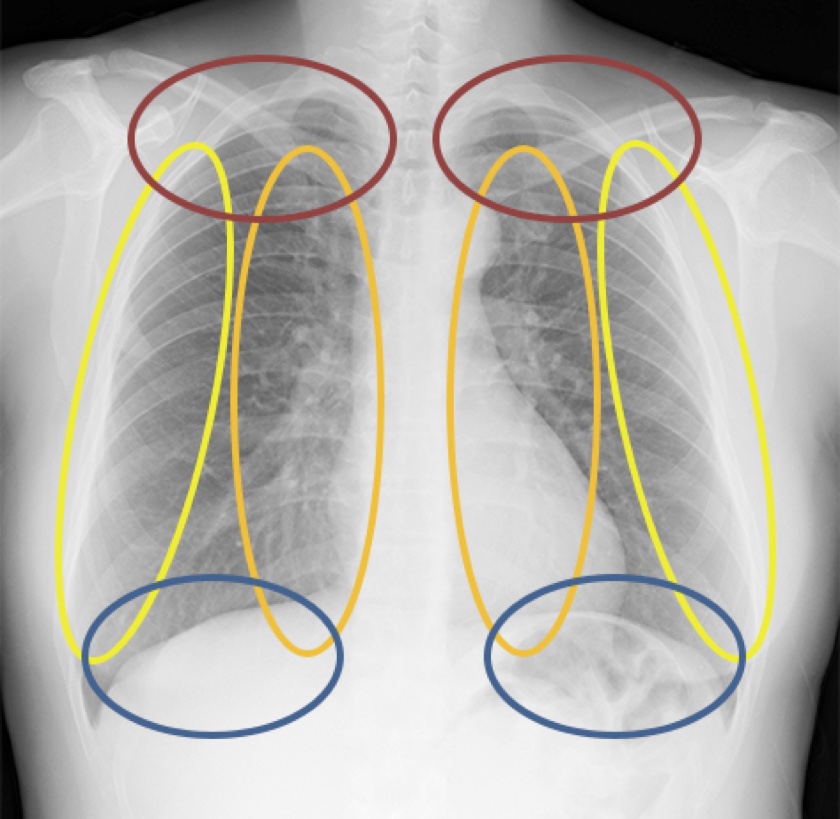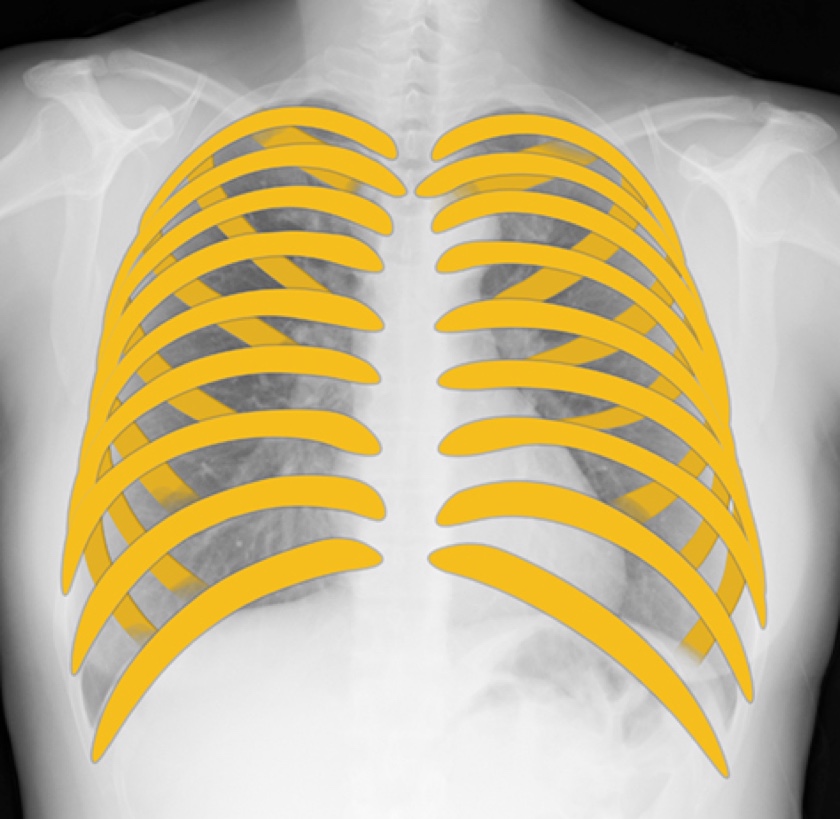 Bone Suppression Imaging
Bone Suppression Image technology is aiming to eliminate oversight.
A strong enthusiasm to save lives created this technology.
Introducting BS Processing
BS Processing for Pneumonia
BS Processing for Interstitial pneumonia
Bone Suppression Image processing technology uses advanced algorithms to attenuate the signals of the anterior ribs, posterior ribs, and clavicles of chest images, based on a proprietary chest X-ray image database.
By visualizing the "attenuated images of the clavicle / ribs", the visibility of lesions overlapping the bones in the lung fields is improved, and this strongly supports the diagnosis of chest.
Improve efficiency of interpretation on chest images
Suppress the singal related to ribs and clavicles
Provide a soft tissue-like image as below without any additional dose and equipment
Support the prevention of overlooking diseases and improve productivity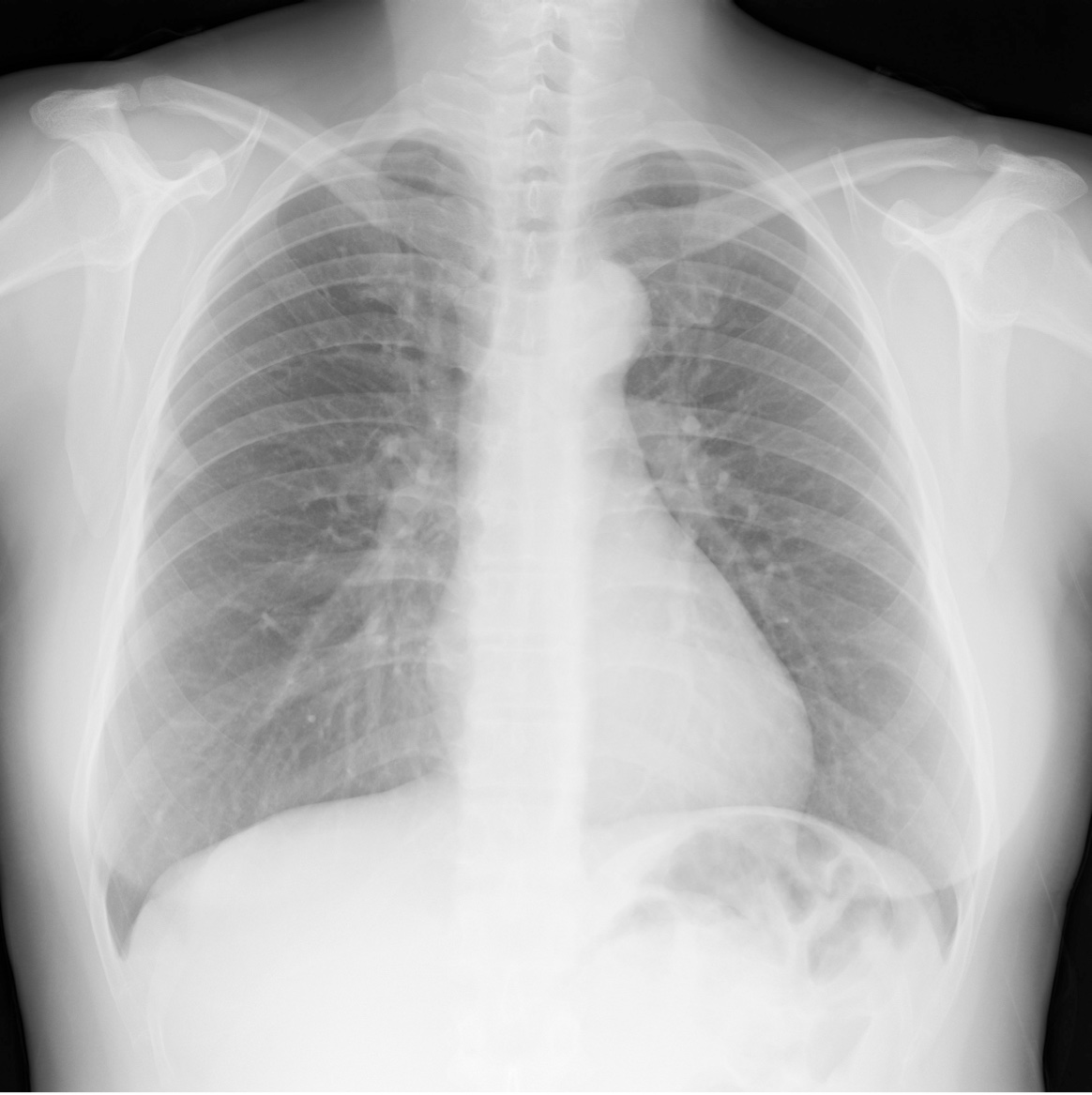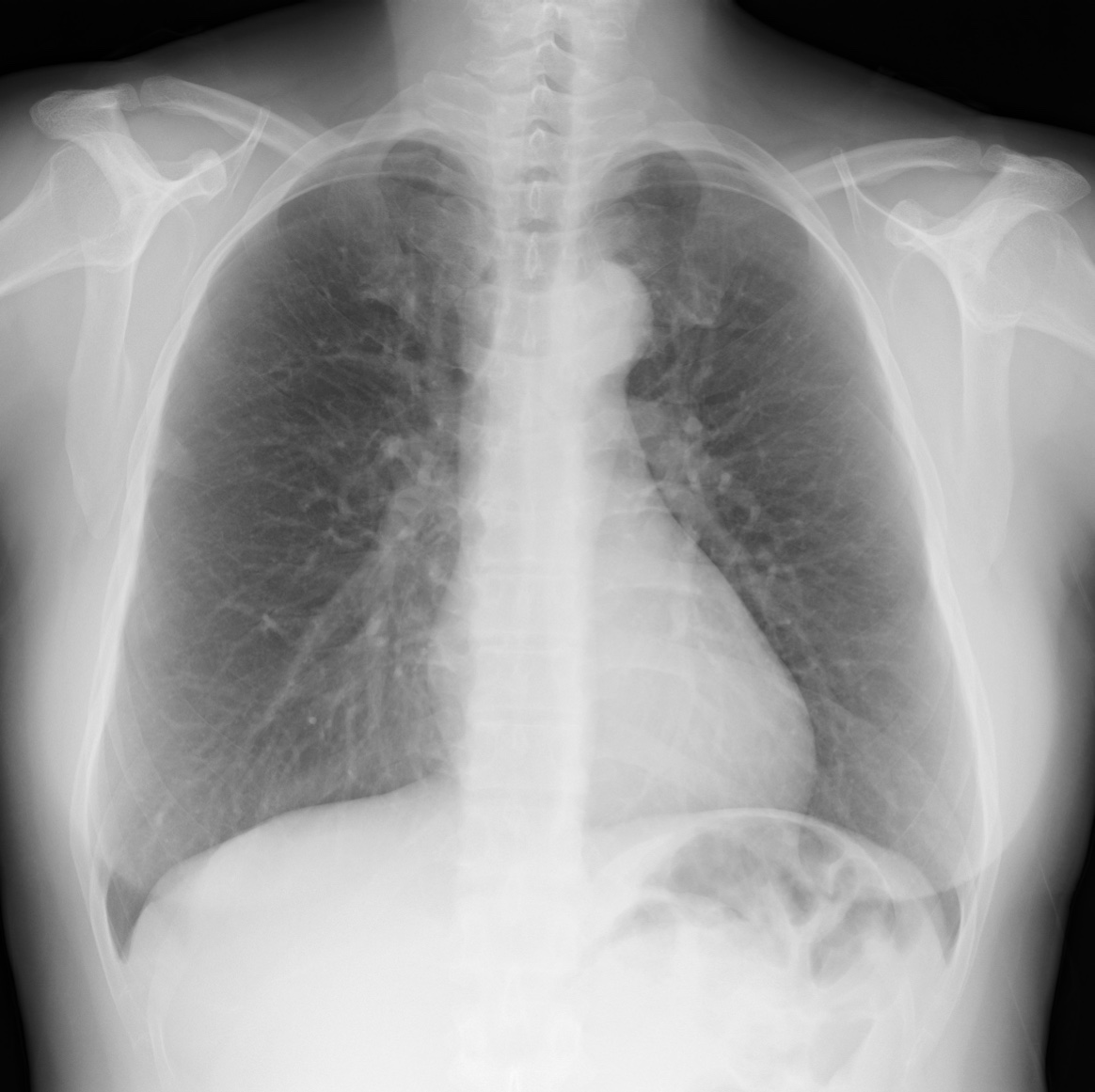 Bone Suppression Image processing technology algorithms
Flow

Extraction of lung field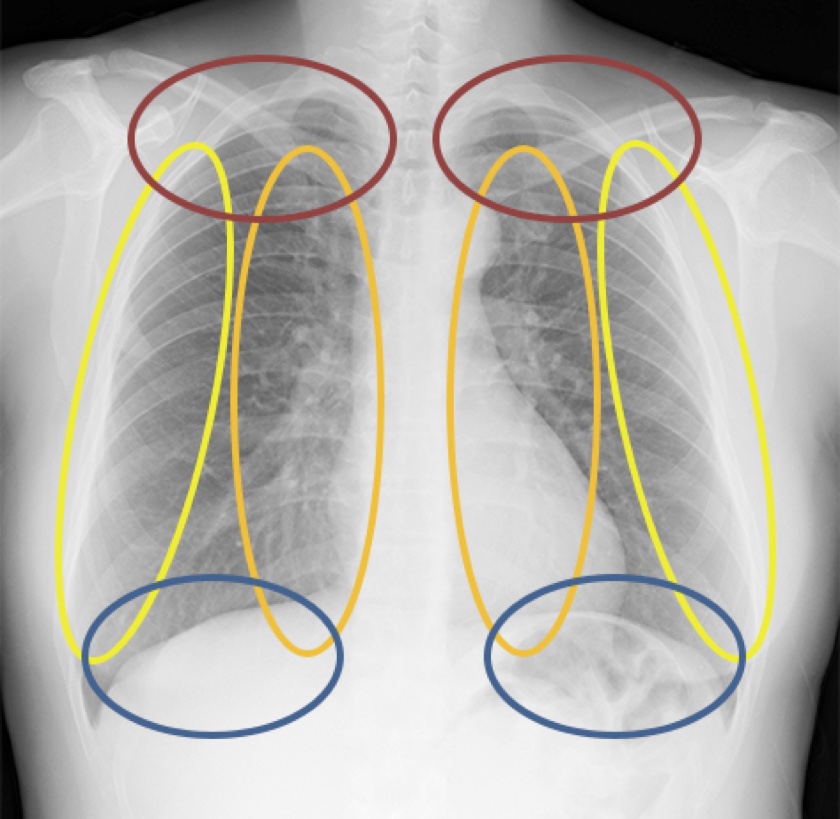 Bone recognition
Recognize bone using bone features.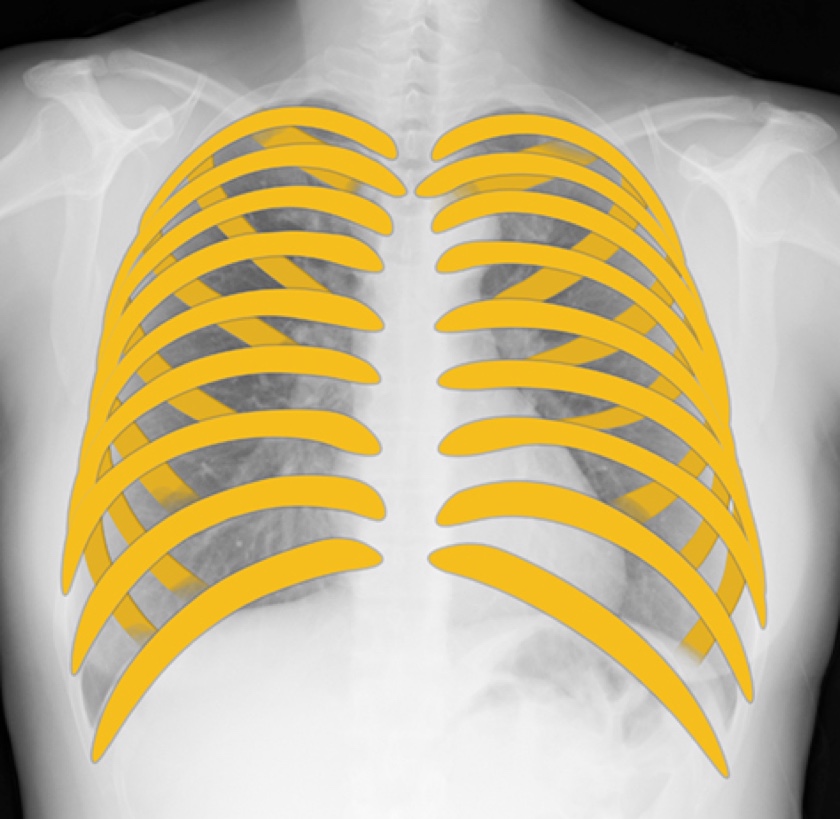 Suppression of bone signals
Estimate bone signal components from recognized bone candidates and attenuate.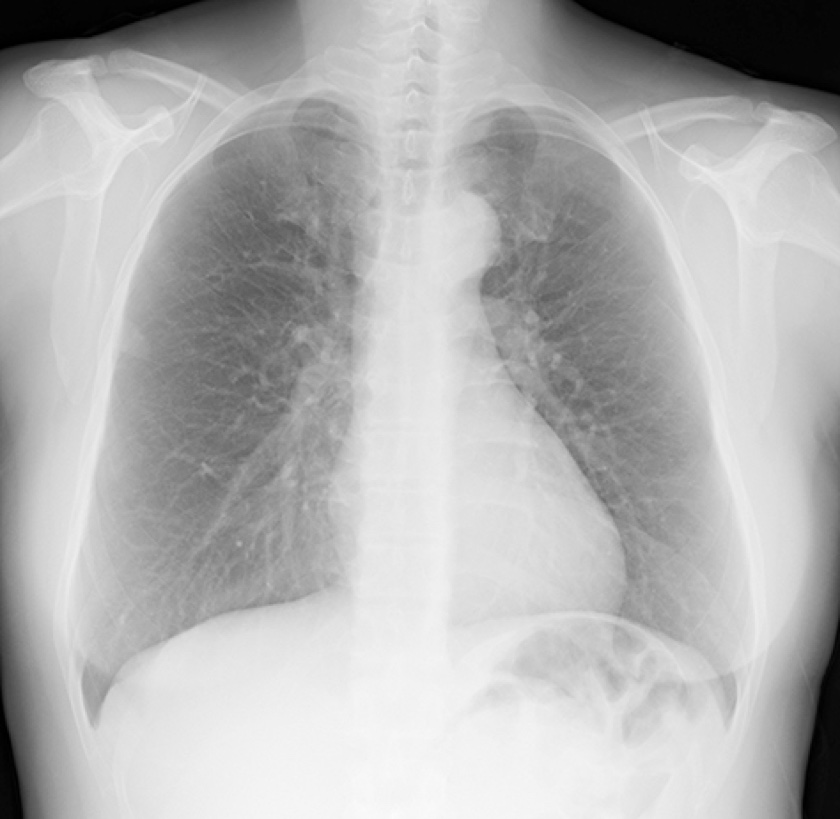 Customers' comments
Apex of lung


"It is easy to find lesions that overlapped with the clavicle / ribs."

Lung marking


"Blood vessels and bronchi are easier to follow, and both diagnostic accuracy and efficiency have improved."

Lung field


"As you can overlook overview the entire lung field, it is easy to recognize the spread of diffuse pneumonia, etc. New lesions are also easy to find."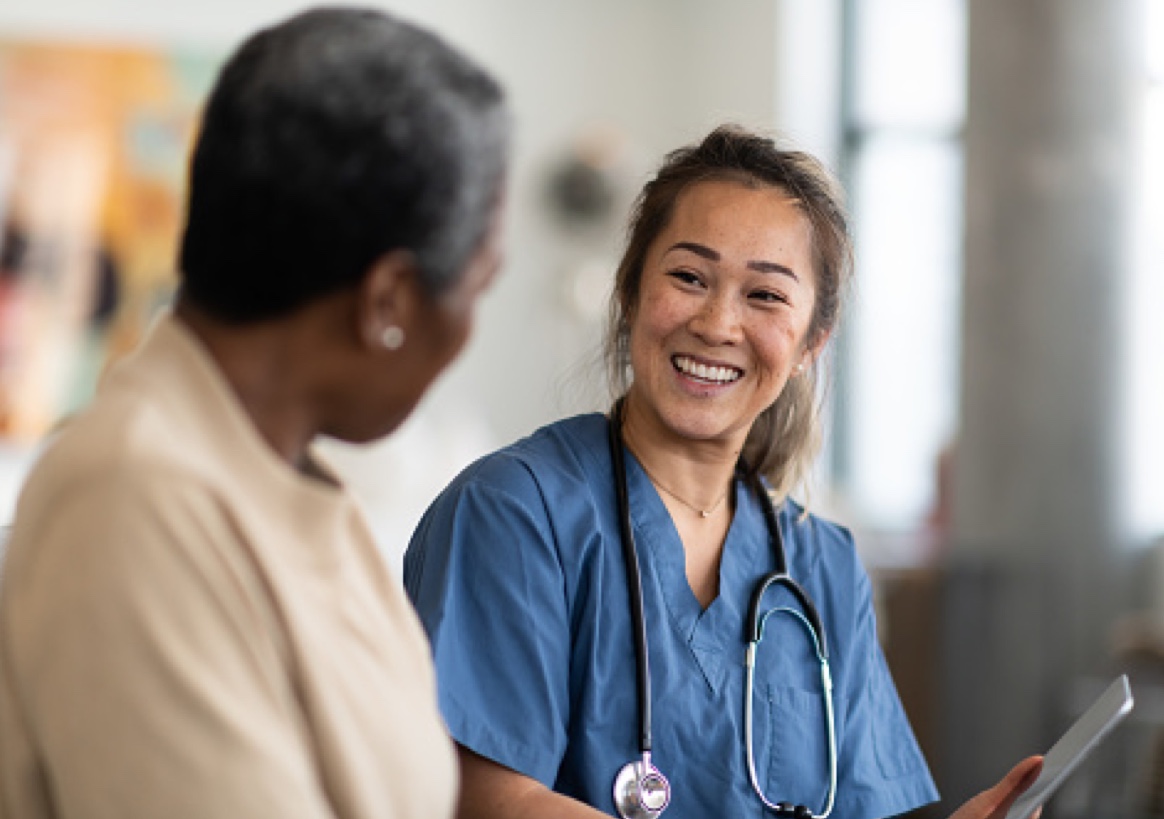 *This site is intended for healthcare workers.